Phillips Music
A Phillips tradition since 1941; presenting exceptional performances in the intimate, art-filled setting of the museum's Music Room.

Join us from October to May for a rich array of musical performances that reflects The Phillips Collection's spirit as an experiment station.
The 83rd season opens with celebrated pianist Isata Kanneh-Mason (October 15) and the music of visionary composer, scholar, and pianist Vijay Iyer (with the Parker Quartet, October 22). As part of the upcoming exhibition African Modernism in America, 1947–67, three programs highlight African composers and performers, including the Leading International Composers series (Andile Khumalo, November 12) and jazz superstar Richard Bona with the Asante Trio (December 14). Phillips Music continues its focus on the relationship between music and art with the world premiere of composer Marcos Balter's Therapy, inspired by the art of Alfonso Ossorio and performed by Anthony Roth Costanzo and the Shanghai Quartet (April 14). 
---
Learn more about our Centennial Music Commissions
Learn more about Phillips Music 
Featured
Performance
Pianist Conrad Tao and cellist Jay Campbell perform Sergei Rachmaninoff's Cello Sonata, Op. 19.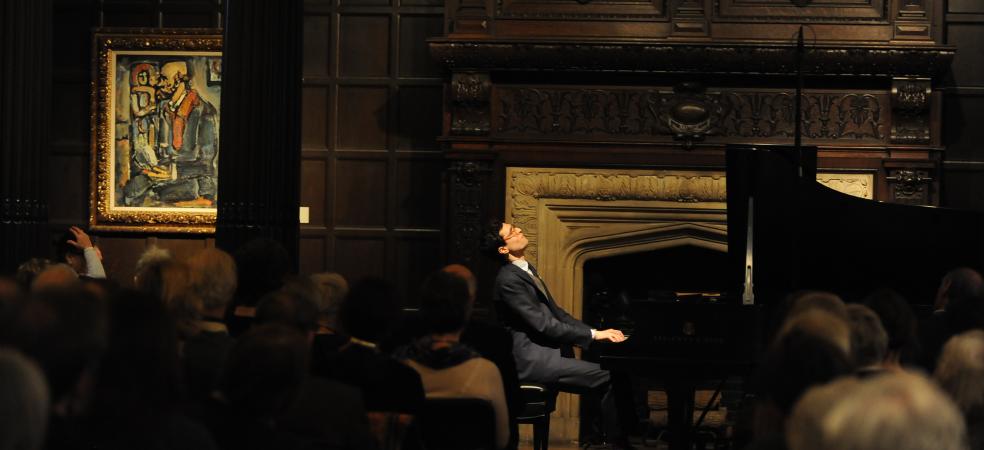 Support Phillips Music
In order to fund our program of live performances and make them available to audiences everywhere online, we rely on the generosity of music enthusiasts near and far.