School Partnerships
Engaging teachers and students in meaningful multi-visit projects through the Phillips's Art Links program.

Art Links is The Phillips Collection's multi-visit school program. 
It was launched in 2010 to provide DC Public Schools and DC Public Charter Schools with high-quality art experiences and resources to support teaching and learning across any curriculum area. Phillips educators work closely with classroom teachers to develop engaging and relevant programs that support teachers and students in an ever-changing school environment. 
The program includes: 
Professional development sessions for teachers provided by Phillips educators
In-classroom or virtual workshops led by Phillips educators 
Class visits to the Phillips Collection where students connect art to their classroom learning and their lives (not currently available)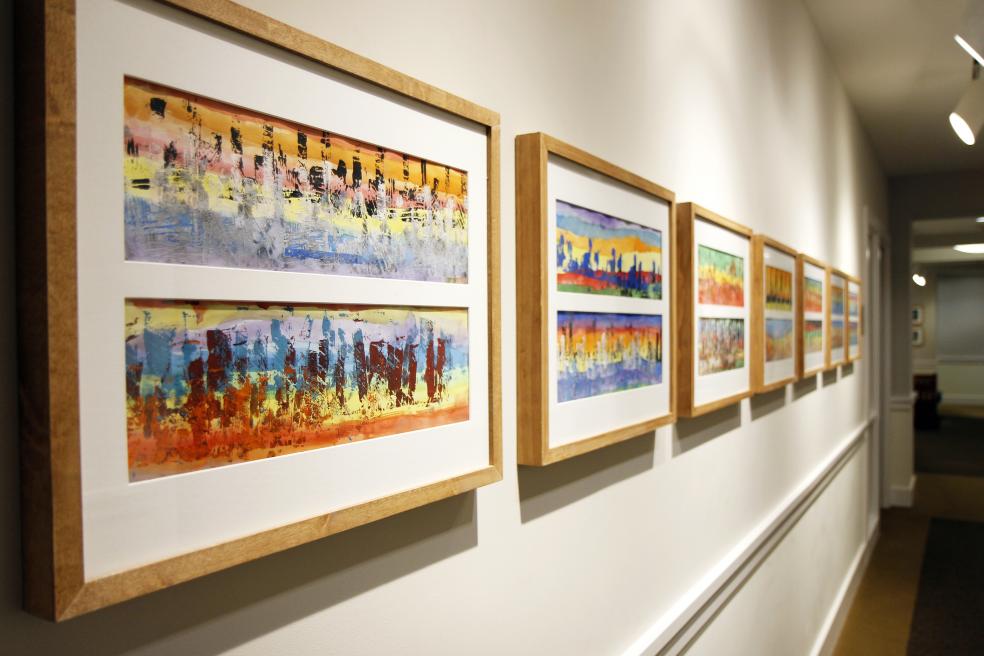 Community Exhibitions
Through the multiple-visit museum/school partnership, many students create arts-integrated projects that go on view in an exhibition at the museum and at Phillips@THEARC, as well as virtually.