Arts Integration: Inspiring Connections
Arts Integration Teacher Course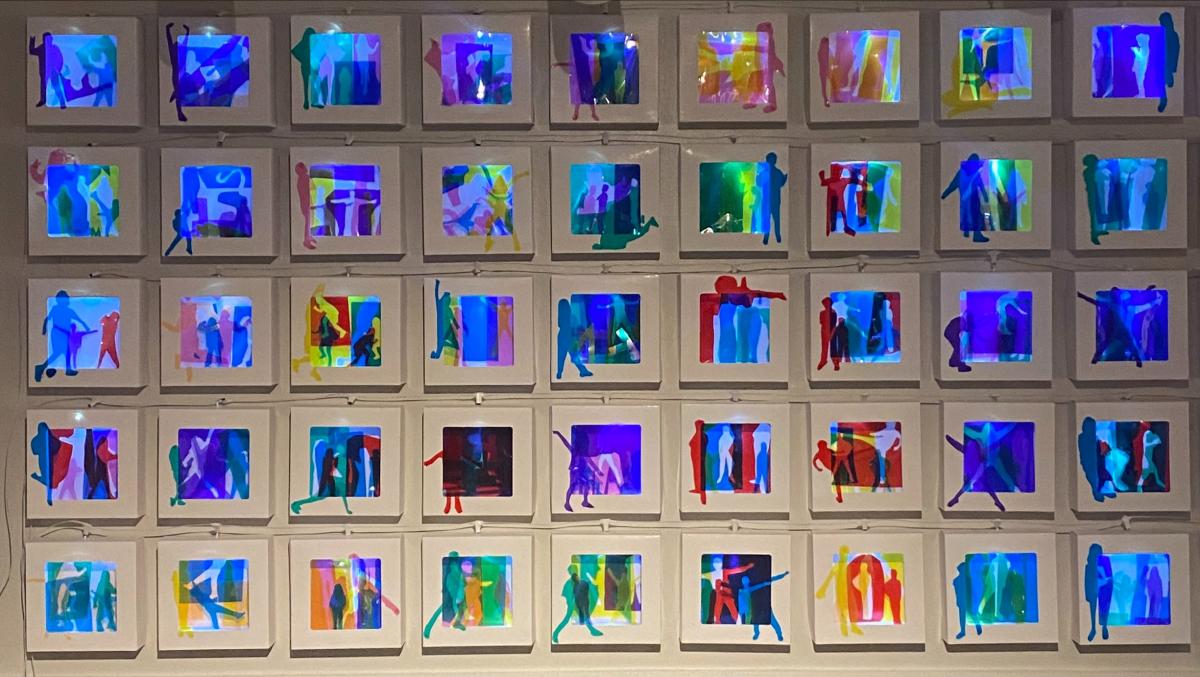 Art can do more than hang on the wall. It can be a powerful teaching tool. Explore how students from schools across Washington, DC, Maryland, Virginia, Texas, and Kuwait used artworks at The Phillips Collection as inspiration to create their own art. 
---
About the Program 
The projects are a culmination of a professional development course, Connecting to the Core Curriculum: Building Teacher Capacity for Arts Integration with Prism.K12, a collaboration between The Phillips Collection and the University of Maryland. From October 2021 to March 2022, teachers used The Phillips Collection's Prism.K12 arts integration strategies to integrate the arts across a range of subjects from Math and Science to Reading and Social Studies. 
The Phillips's approach to arts integration creates opportunities for students to express themselves and their values, opinions, and thoughts. Using student-centered and culturally responsive approaches, teachers developed and integrated arts-integrated lessons into the core curriculum. Through this process, educators found inspiration with teachers across the world and deeper connections with their students.
Photography by Travis Houze
Teacher participants
Terie Coley, Panorama Elementary School, MD
Hilda Diaz Covarrubias, International School of Kuwait
Lindsey Ervi, Voigt Arts Integration Academy, TX
Lynn Gudhus, Lab School of Washington, DC
Patricia Medina, Tyler Elementary School, DC
Natalie Ramirez, Flora M. Singer Elementary School, MD
Cheryl Ramsey, Marlton Elementary School, MD
Brittany Root, The Langley School, VA
Rosanne Weber, Our Lady of Victory School, DC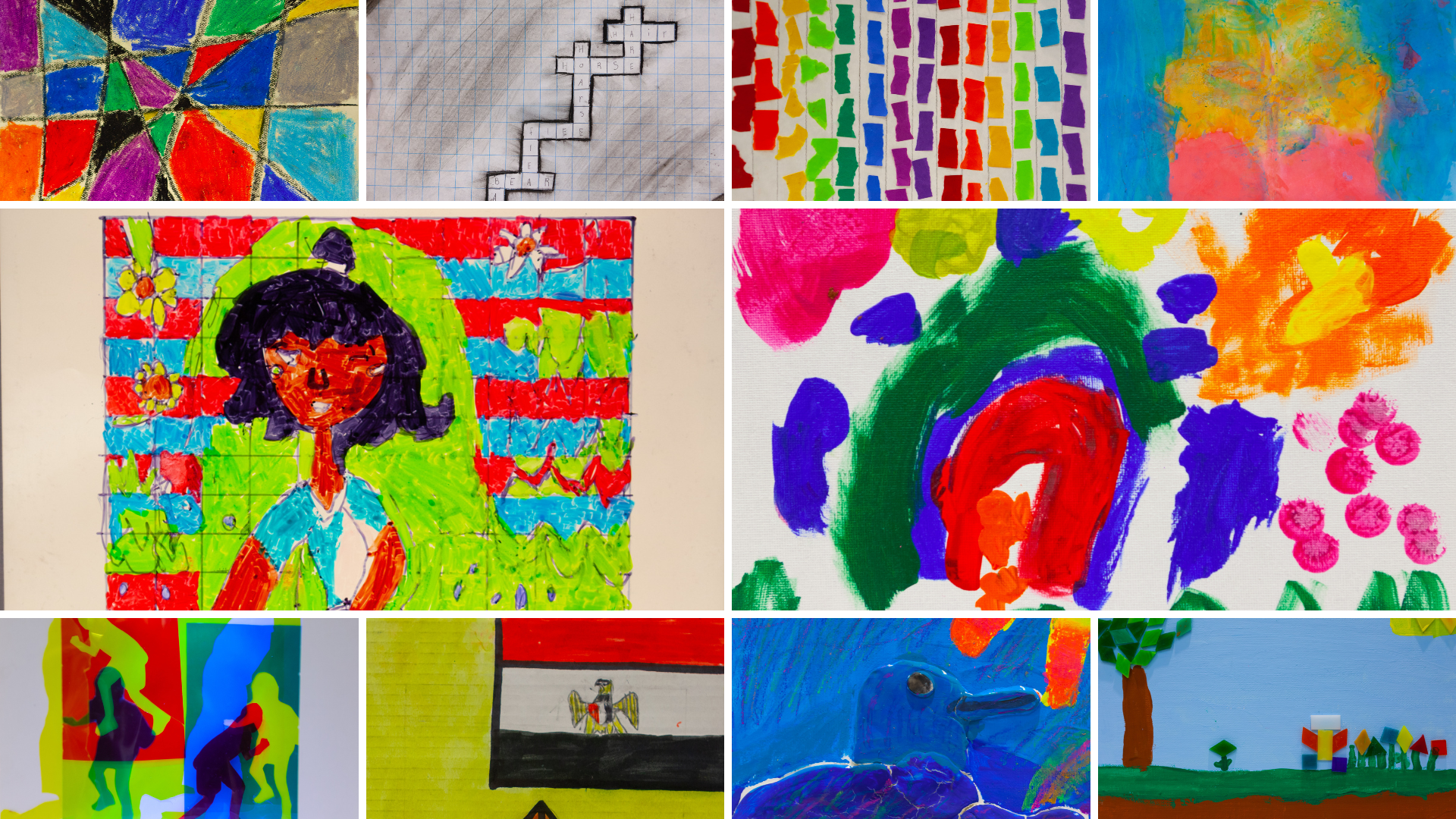 The Lab School of Washington
TEACHER: Lynn Gudhus 
CLASS: Grade 4 Science
PRISM.K12 STRATEGIES: Connect, Empathize, Synthesize
ARTWORK INSPIRATION: Wassily Kandinsky, Impression III Concert, 1911; Improvisation 28, 1912; Yellow-Red-Blue, 1925; Composition VIII, 1926; Three Sounds, 1926
Lab School scientists experimented with light energy, sound energy, and color over six weeks. They then learned about the abstract artist Wassily Kandinsky and his condition of synesthesia (hearing color/seeing sound). Scientists closely observed Kandinsky's art, made CONNECTIONS with his art to light, color, and sound, and practiced EMPATHY and perspective-taking by comparing their dyslexia to Kandinsky's synesthesia. Finally, each class created abstract oil pastel paintings while listening to a song by a musician with synesthesia (Pharrell Williams, Billie Eilish, and Billy Joel) to SYNTHESIZE their understanding of both the science concepts and Kandinsky's art.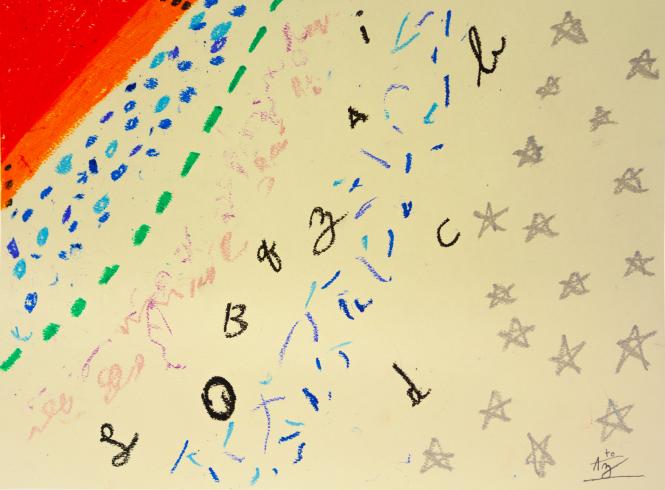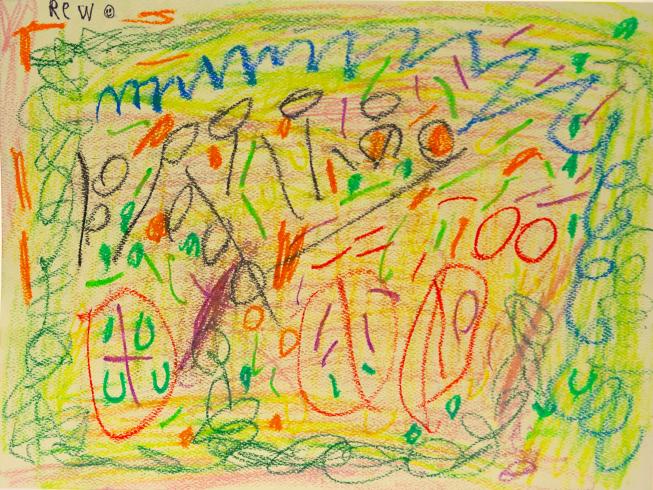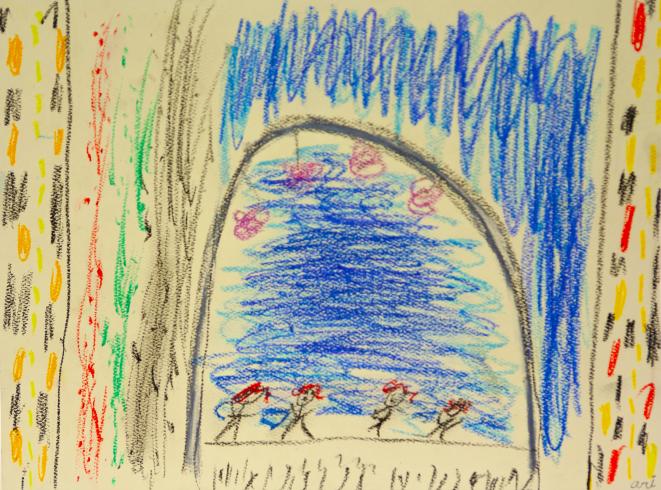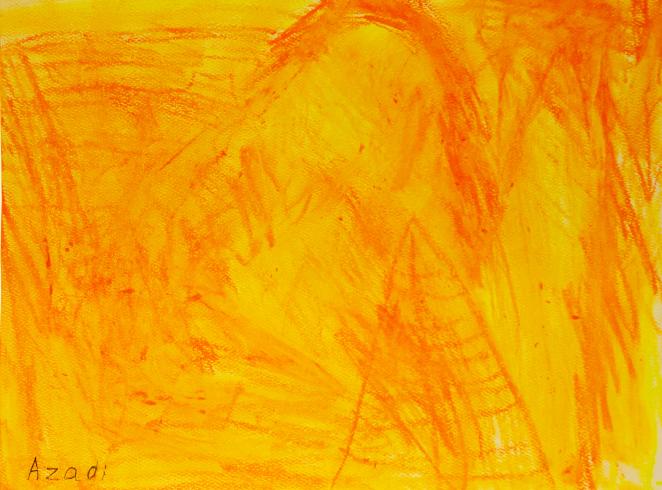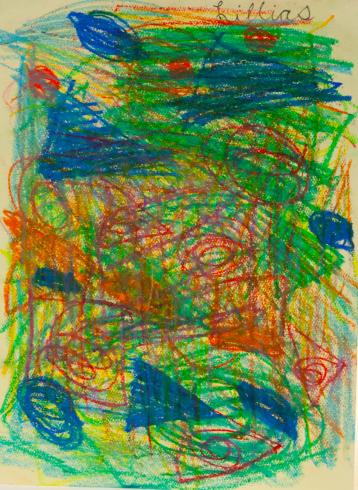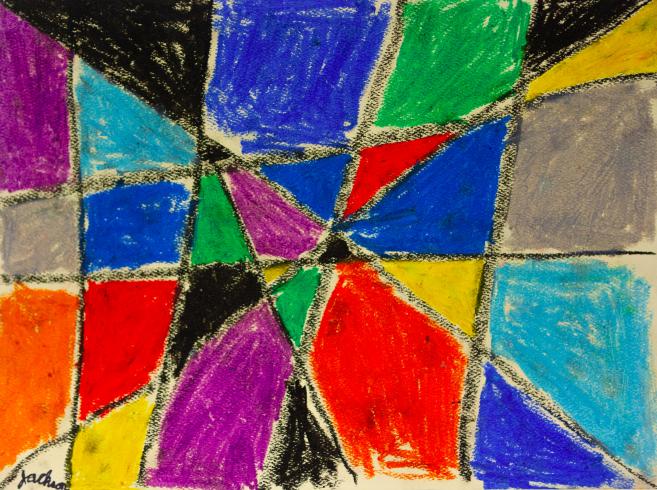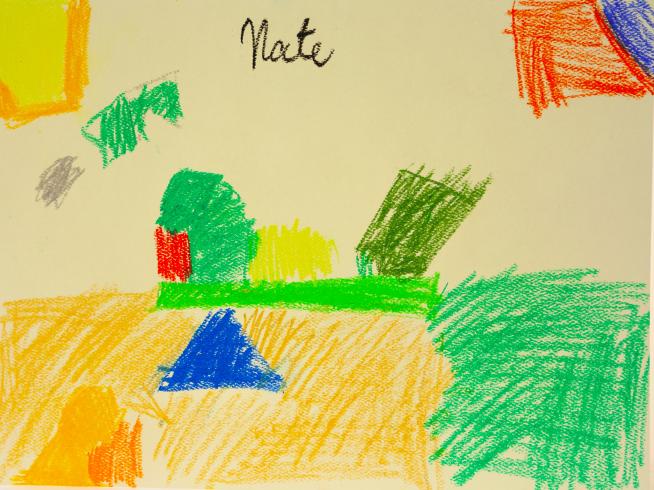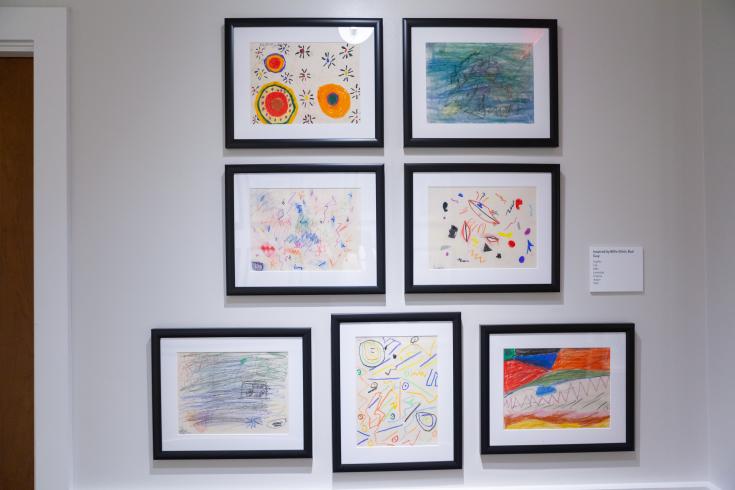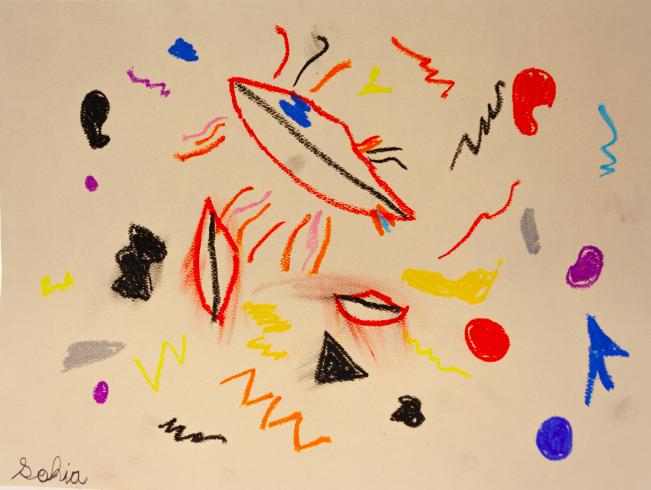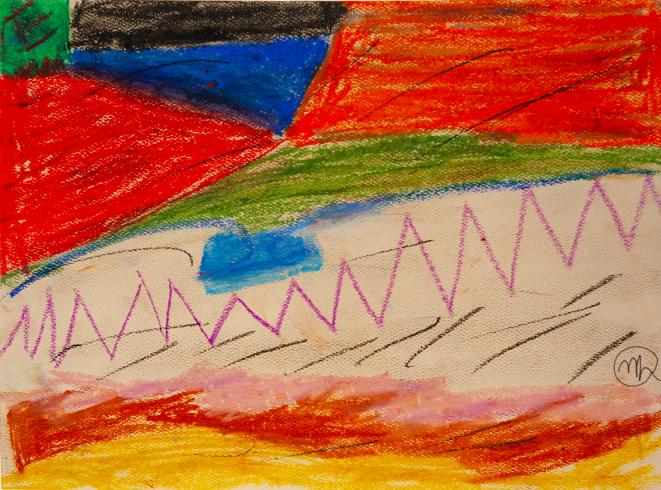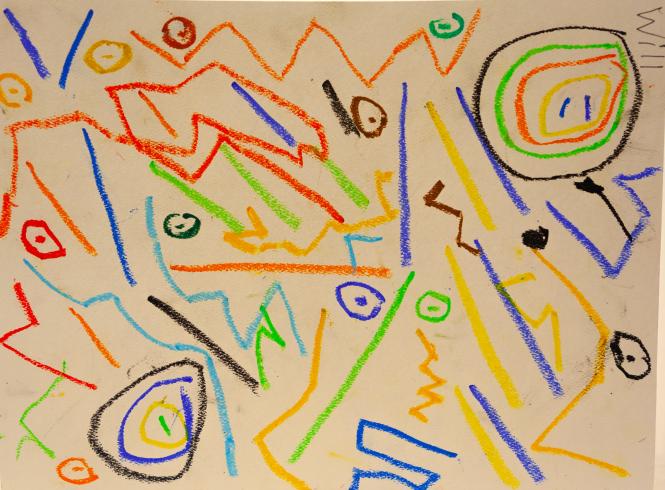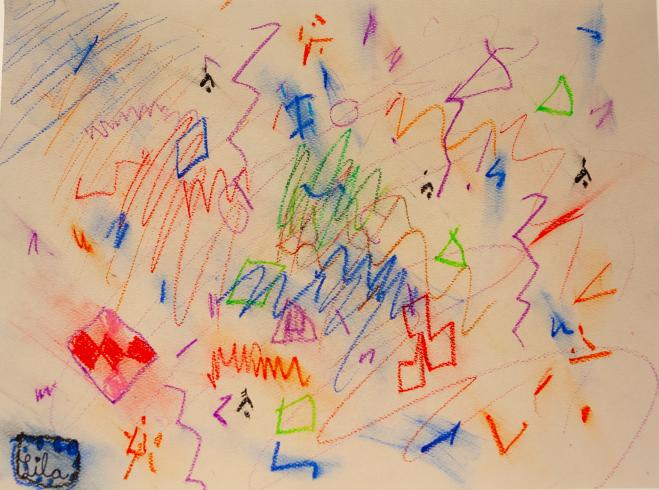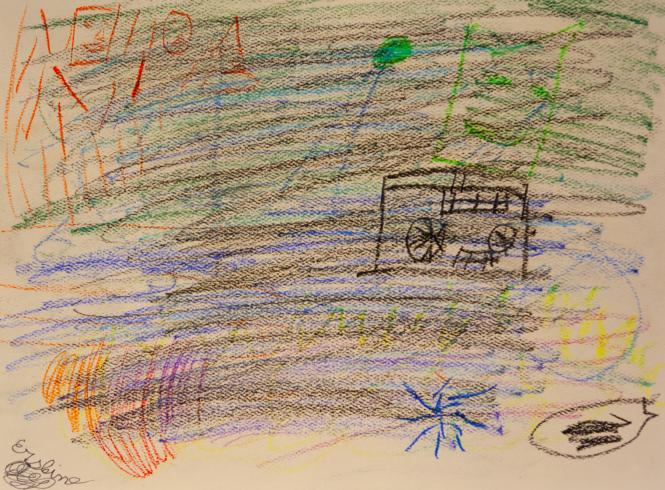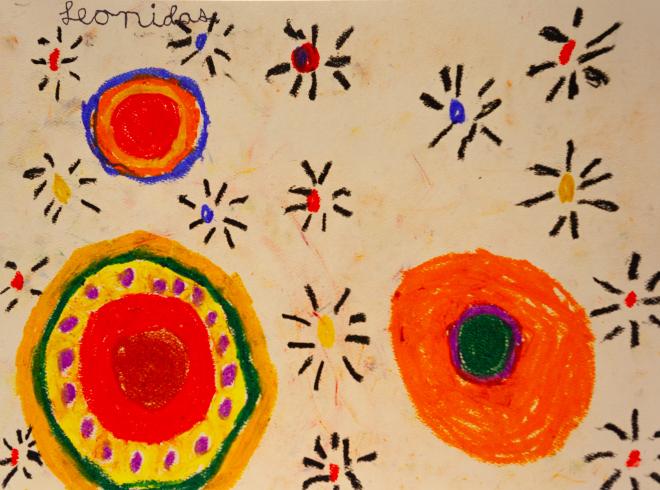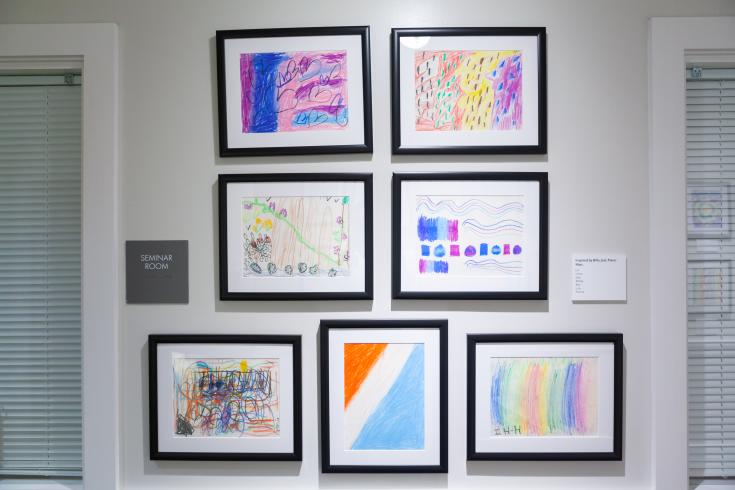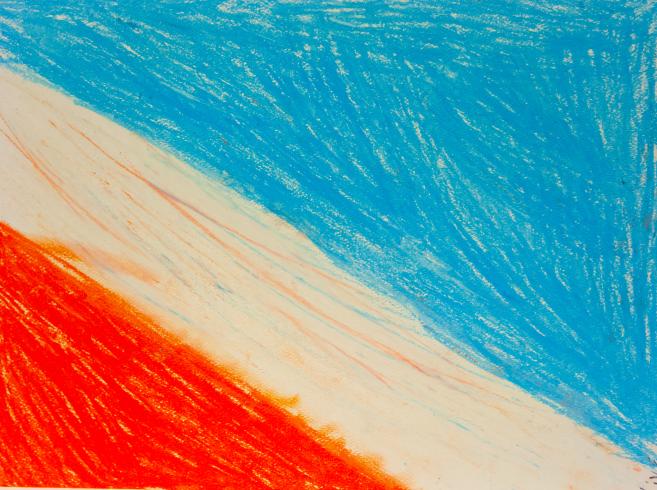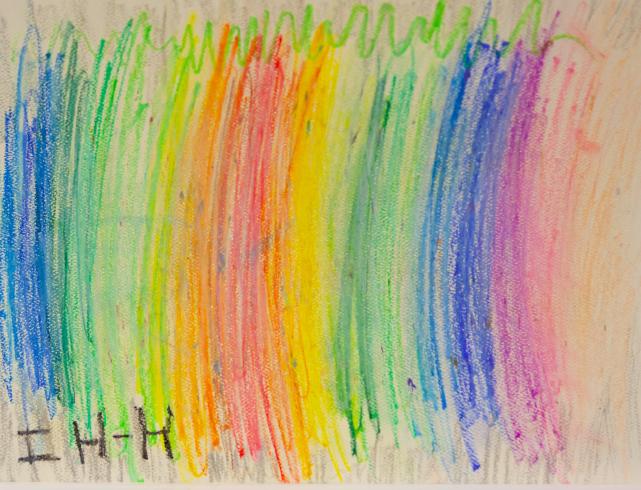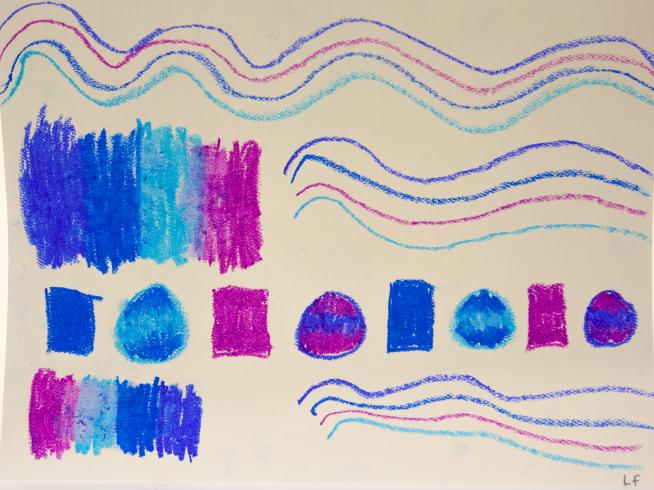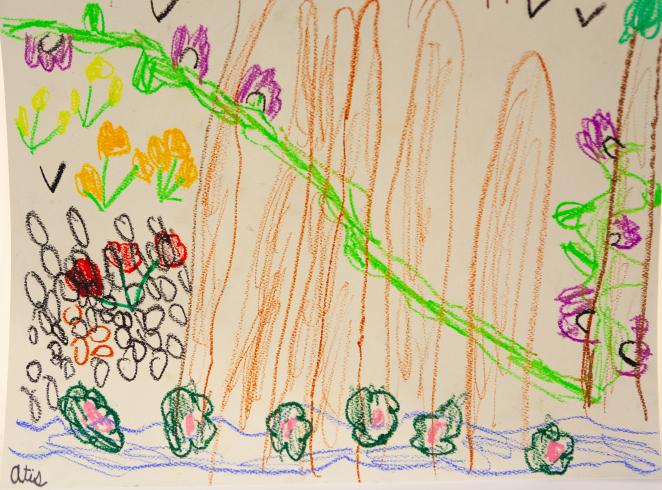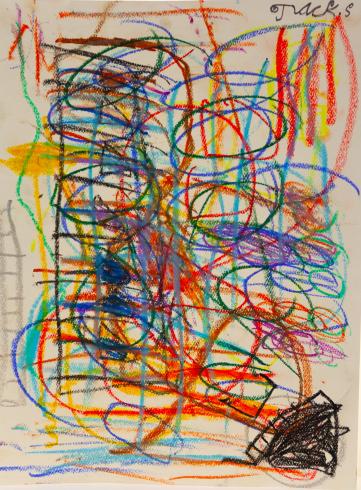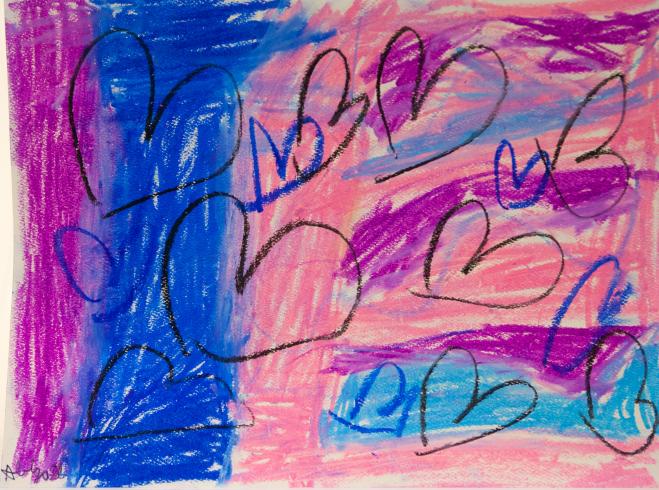 The Lab School of Washington
TEACHER: Lynn Gudhus 
CLASS: Grade 4 Reading
PRISM.K12 STRATEGIES: Identify, Connect, Express
ARTWORK INSPIRATION: Wesley Clark, Meditation II: Resolute, 2021; Meditation III: Control, 2021; Thought Exercise VI, 2019
Lab School readers IDENTIFIED compound words or homophones as part of a reading program for students with language-based learning differences. They then closely observed Wesley Clark's artwork that depicts deep messages and themes in a crossword puzzle format. Readers noticed that Clark's artwork shows mistakes, struggles, and erasure marks to convey that art is about the process, not perfection. Readers CONNECTED to this idea of imperfection, especially when thinking about their own reading and spelling. Finally, readers chose compound words or homophones that EXPRESSED a common theme and displayed them in crossword puzzle art using graph paper and graphite.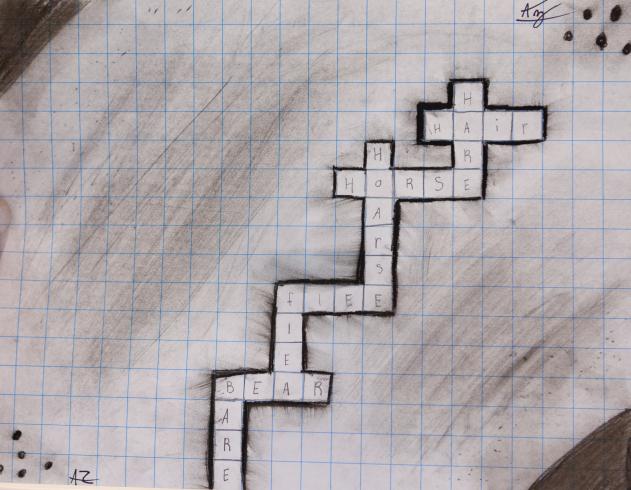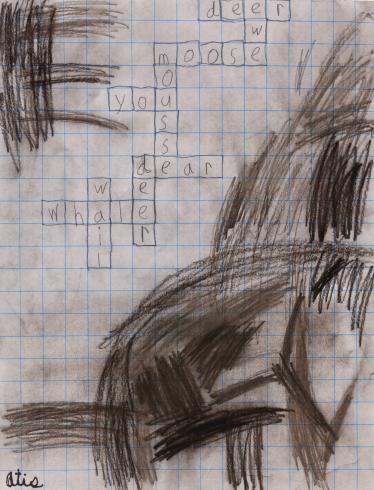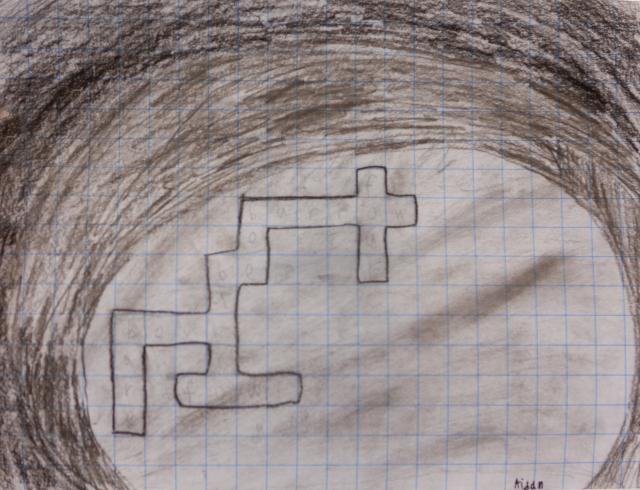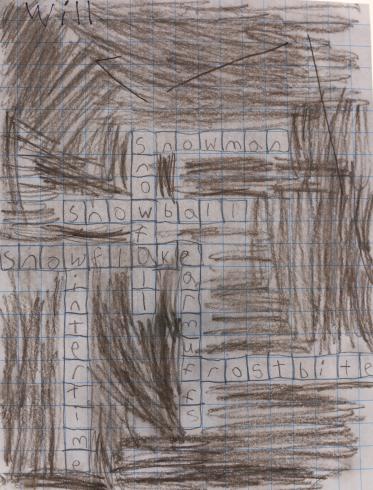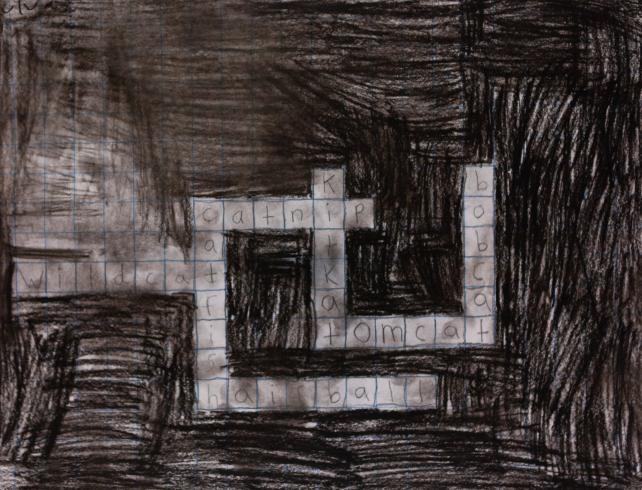 M

arlton Elementary School
TEACHERS: Cheryl Ramsey, Briona Copeland 
CLASS: Kindergarten Social Studies & Health
PRISM.K12 STRATEGIES: Connect, Identify & Express 
ARTWORK INSPIRATION: Horace Pippin, Domino Players, 1943
Our kindergarten scholars were able to CONNECT to the artwork Domino Players by Horace Pippin through the interdisciplinary study of family and African-American history in both Social Studies and Health. They made comparisons of his portrait to their own family life and to what they had learned. Scholars IDENTIFIED how the artist organized the people and activities in his painting. They further discussed the title and meaning behind his work. Kindergarten scholars EXPRESSED themselves on canvas by using acrylic paints, various styles of brushes, and paper tape, to create a personal family painting (abstract or concrete), with a meaningful title and a brief synopsis.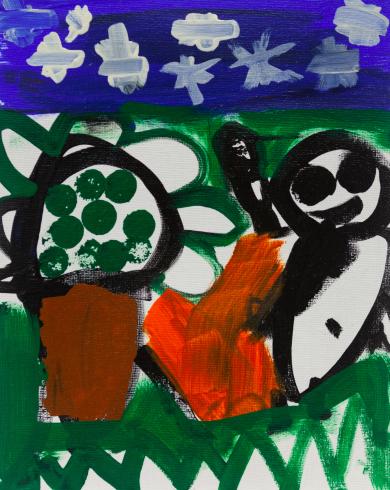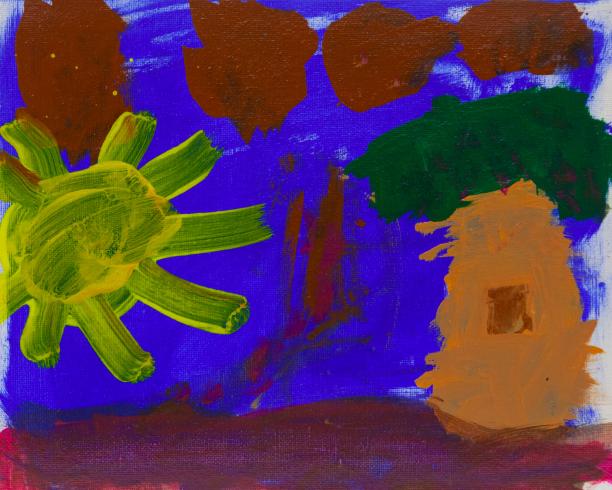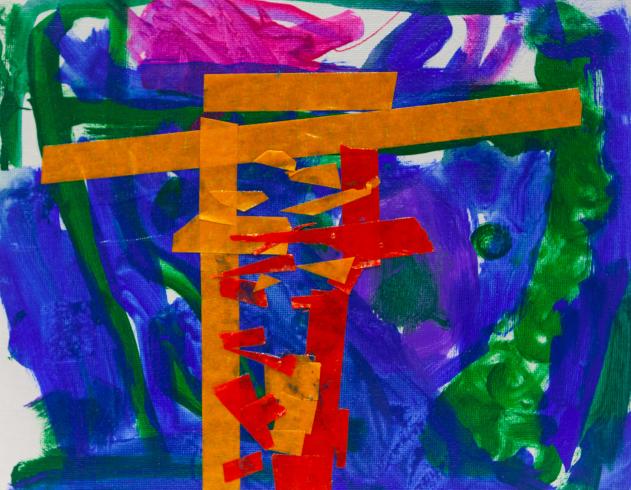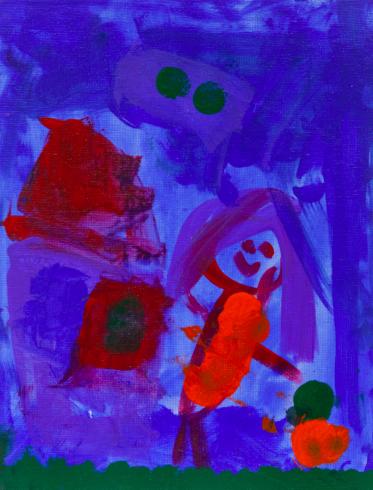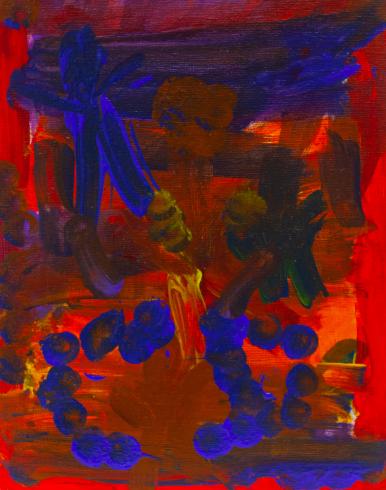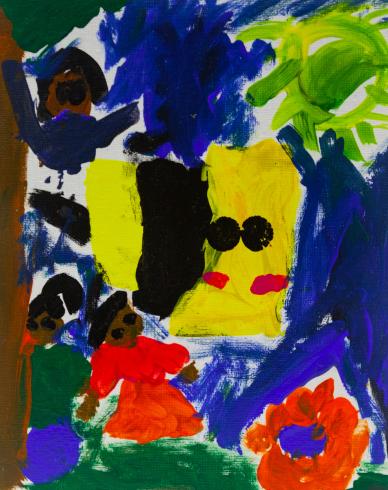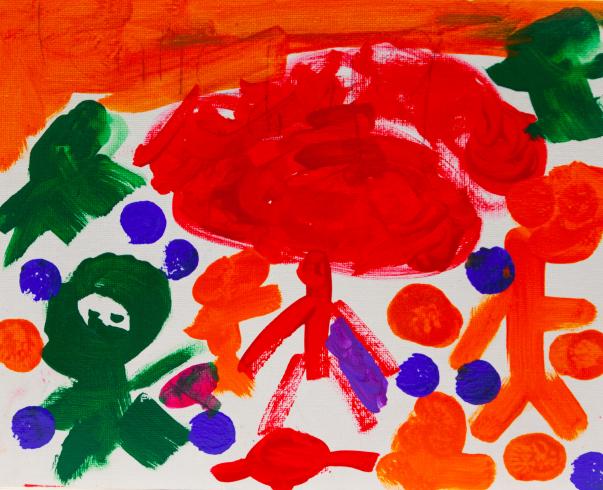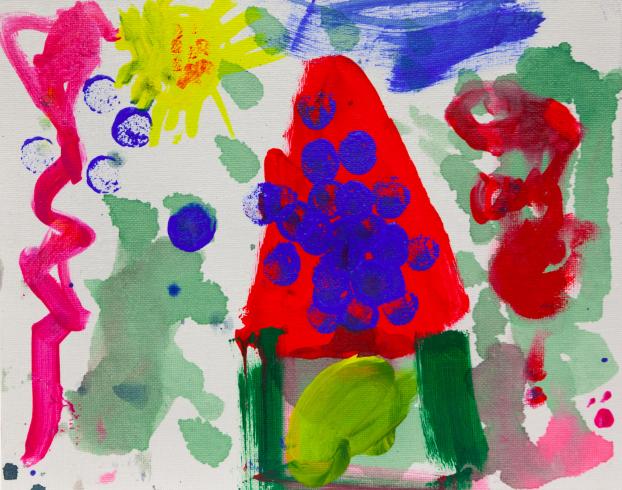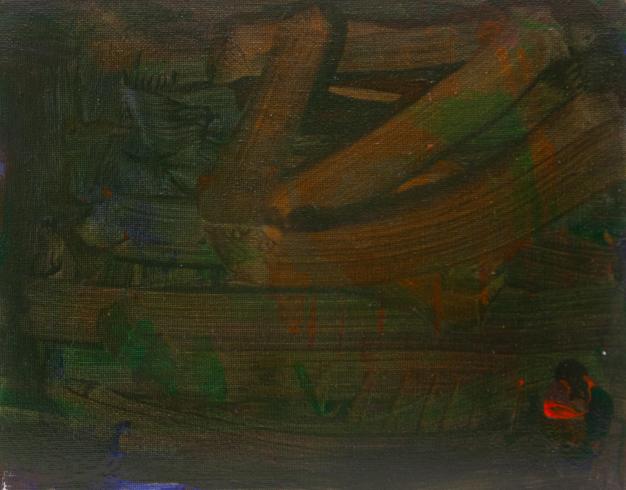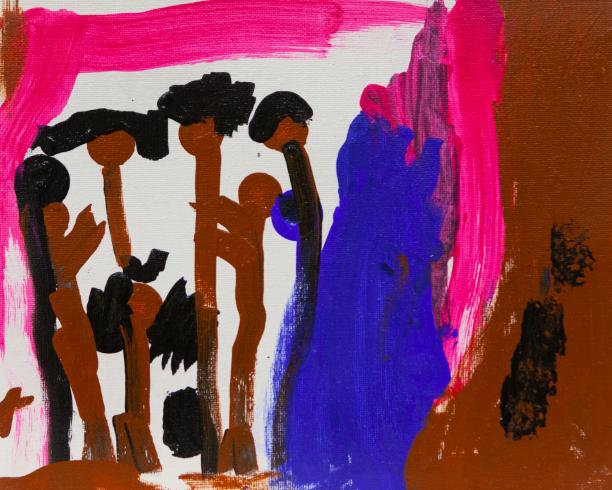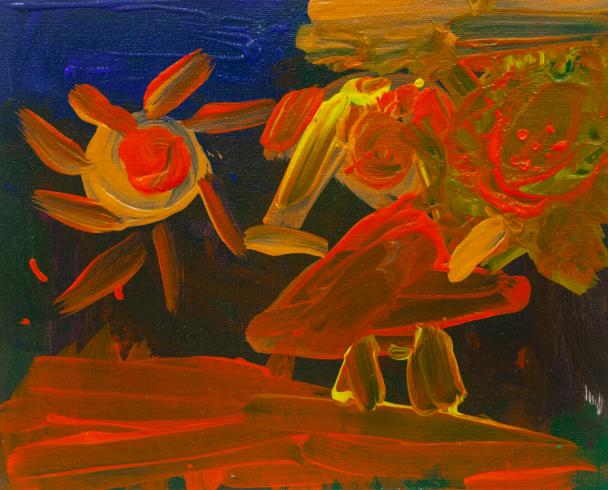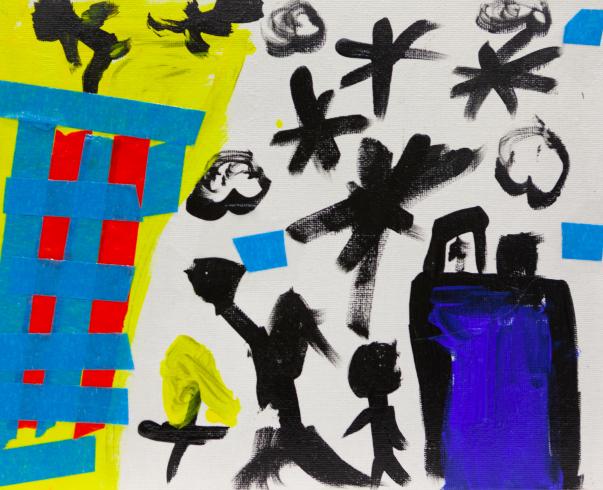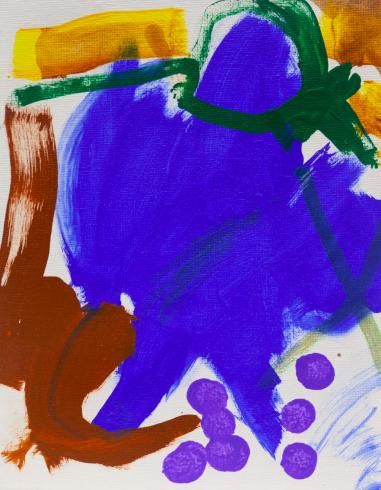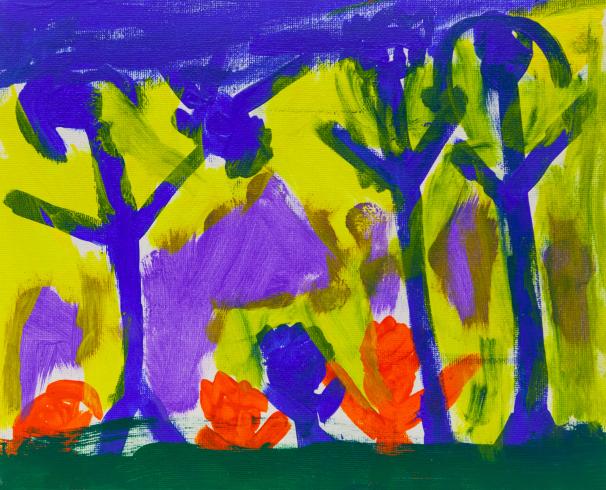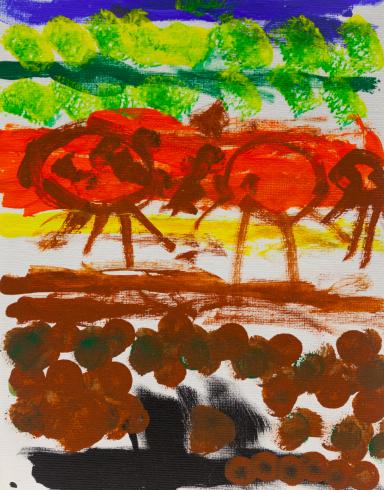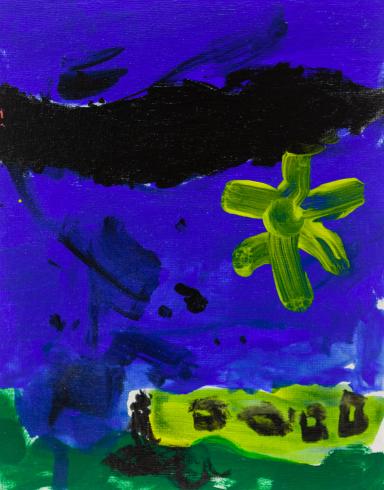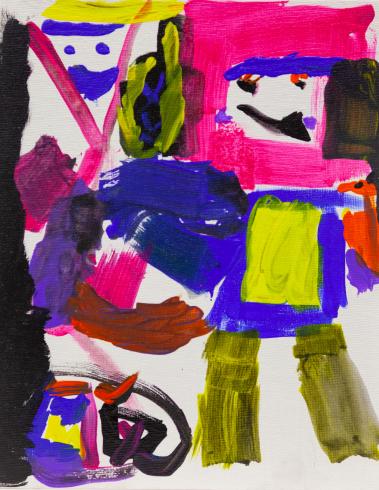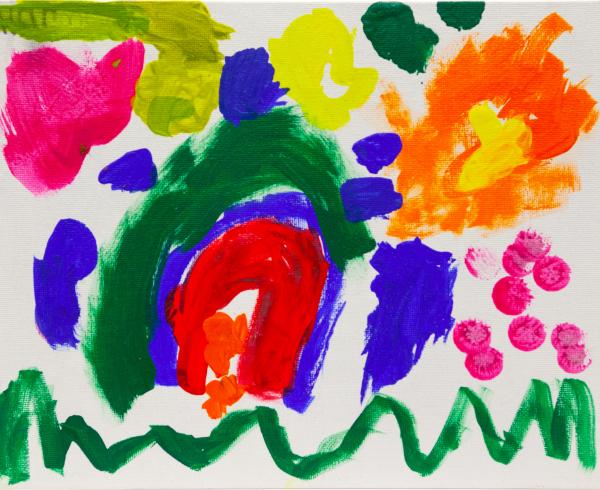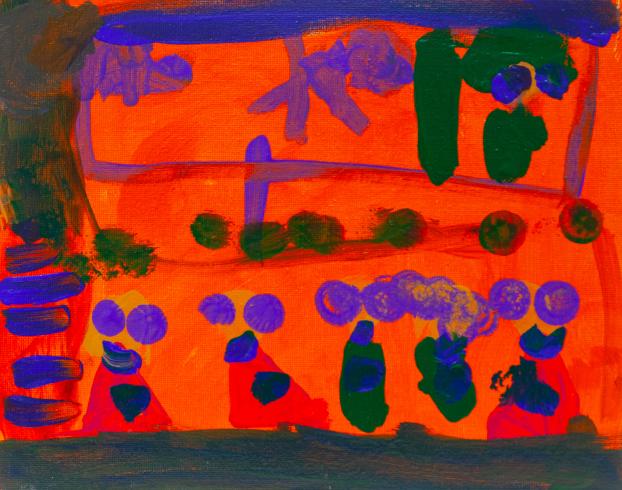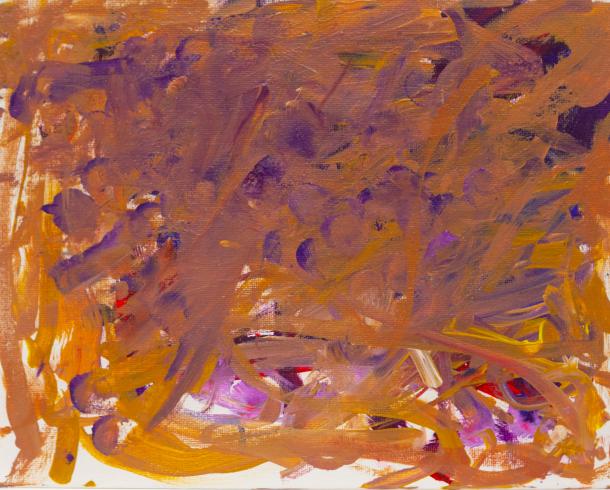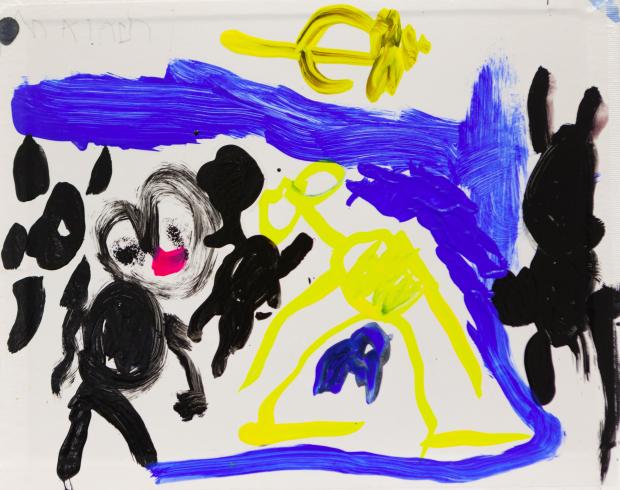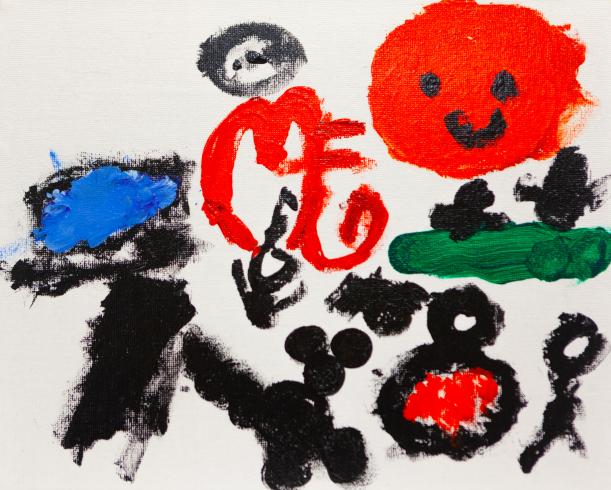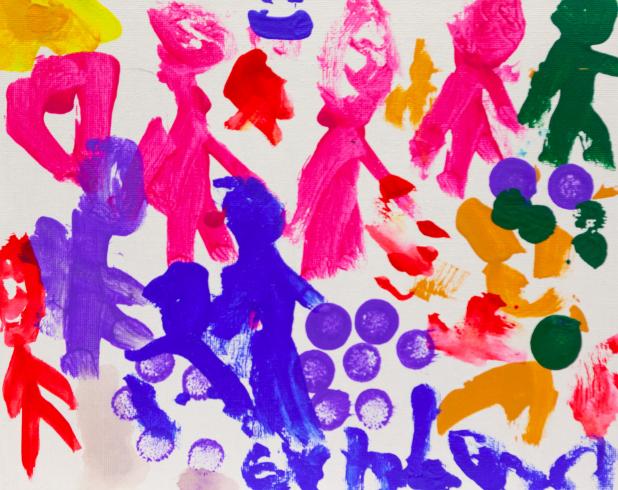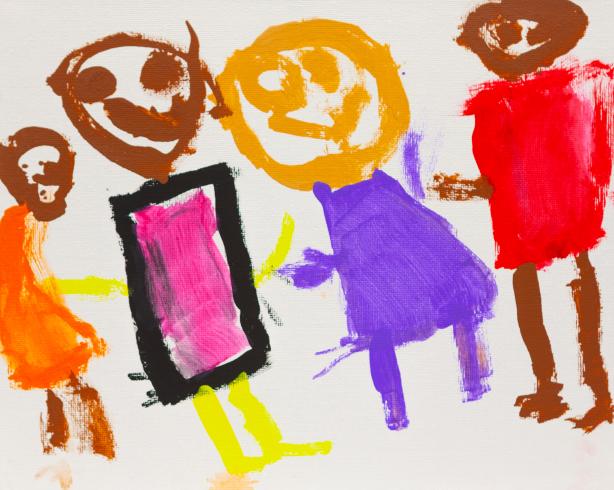 Voigt Arts Integration Academy
TEACHERS: Lindsey Ervi, Crystal Serrato
CLASS: Grade 2 Math and Visual Art
PRISM.K12 STRATEGIES: Connect, Express
ARTWORK INSPIRATION: Kehinde Wiley, Saint Adelaide, Saint Amelie, Saint Remi, 2014
Grade 2 students were introduced to the concept of area for the first time. To reinforce their learning, we CONNECTED an area model (shape divided into equal square units) and stained glass. We explored the work of Kehinde Wiley, learning about his process of replacing the figures in historical works of art with modern people of color. Each student created a faux stained glass work—using ½" graph paper, transparency film, and Sharpies—to honor a person important to them in their work. Students also created a math problem about the area of the color(s) in their piece.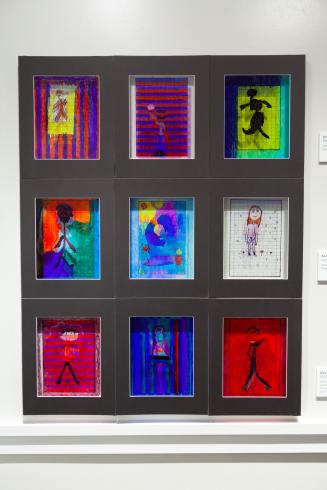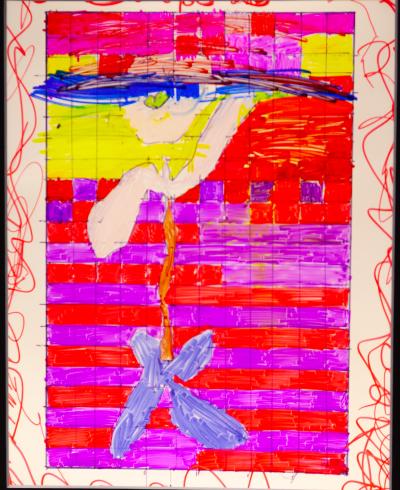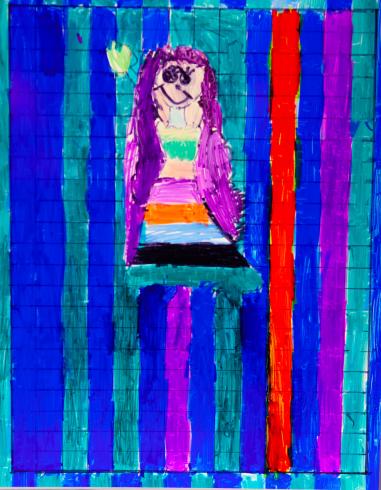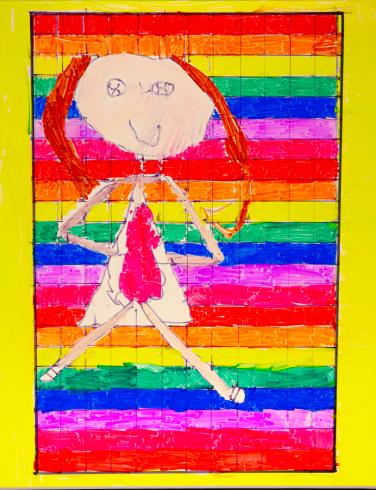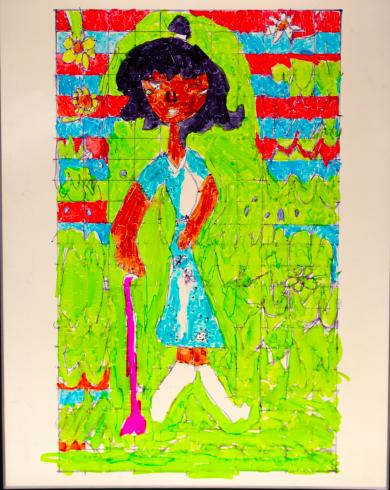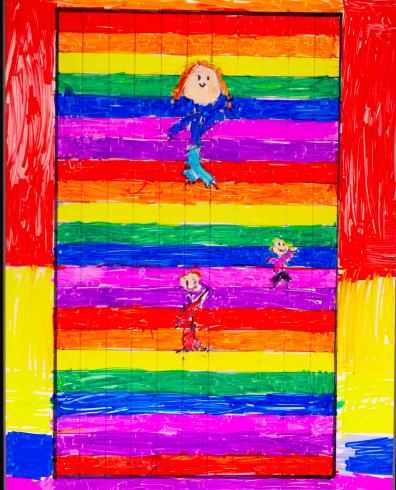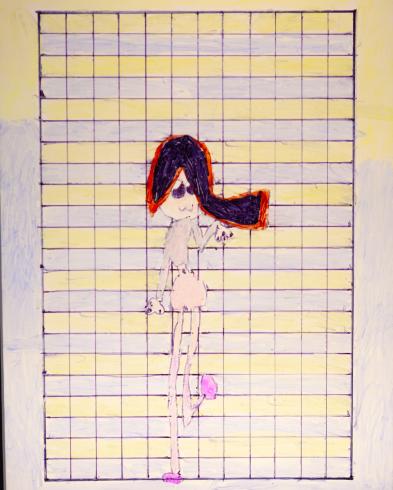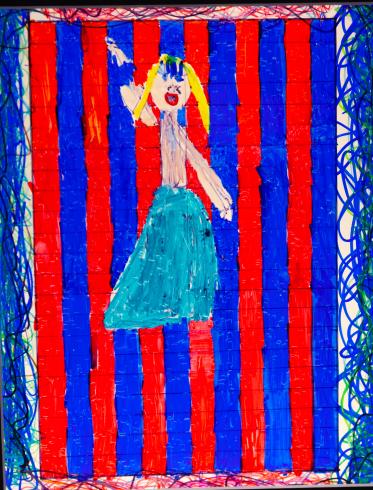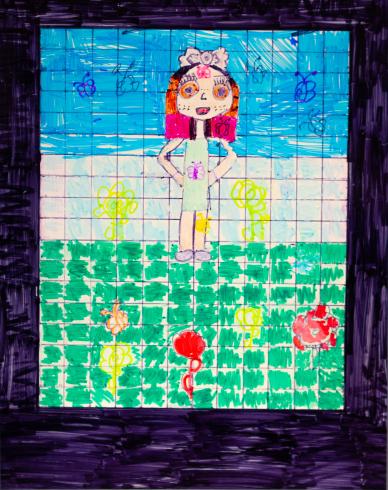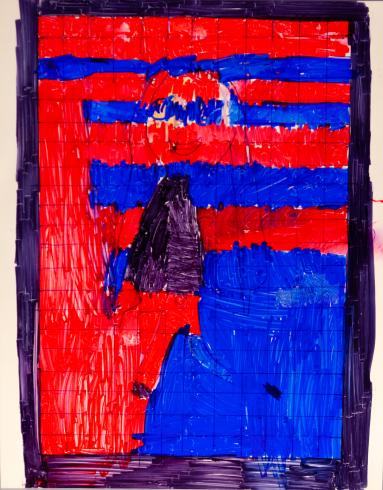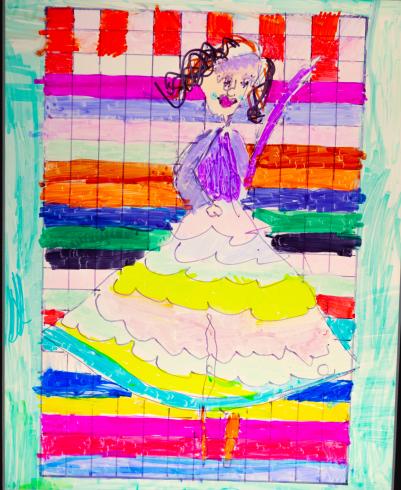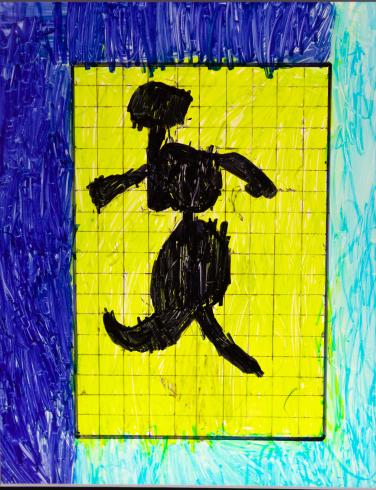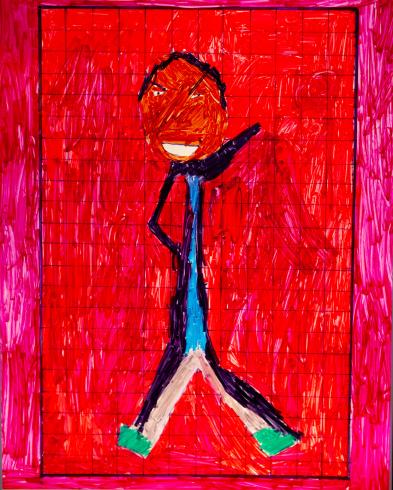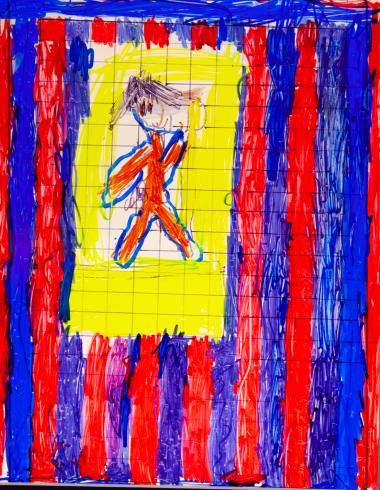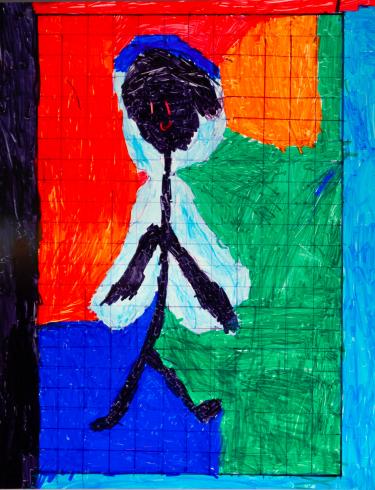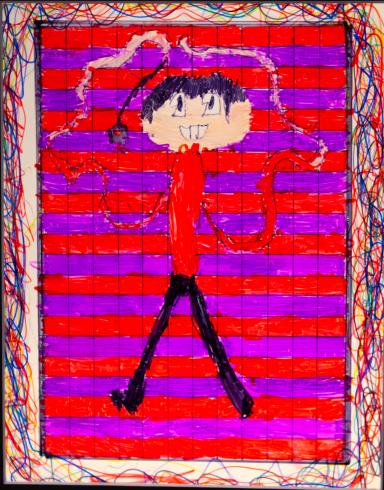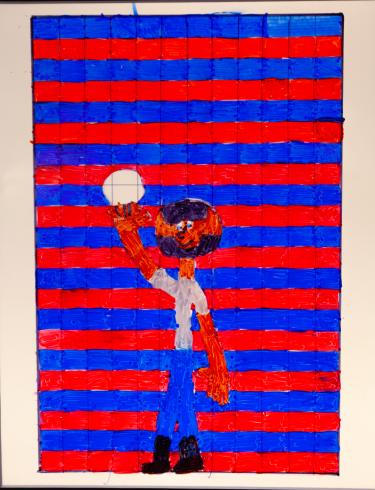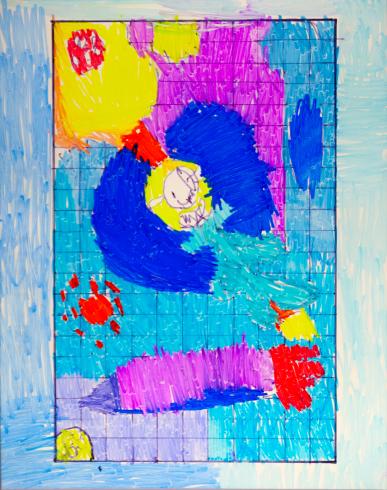 International School of Kuwait
TEACHER: Hilda Diaz Covarrubias 
CLASS: K-4 Visual Arts
PRISM.K12 STRATEGIES: Identify, Express, Empathize 
ARTWORK INSPIRATION: Mary Lee Bendolph, "Housetop" Variation, 1998; Yale Engine Company's Quilt, 1853; RSVP Club, Flag, 1985
Grade K-4 students created a collaborative work to represent their different nationalities. They IDENTIFIED the characteristics of their countries to EXPRESS them in a small individual representation, which became a part of the collaborative artwork. Each student decided if they wanted to represent the country where they were living (Kuwait), or the country they came from. Inspired by multiple quilts, the students saw how a quilt can be made up of different pieces, with each part telling a story. In addition, they EMPATHIZED as each student expressed what was the most important thing in their country to them, and what they valued in other countries.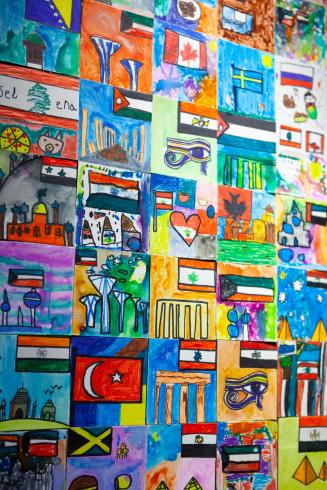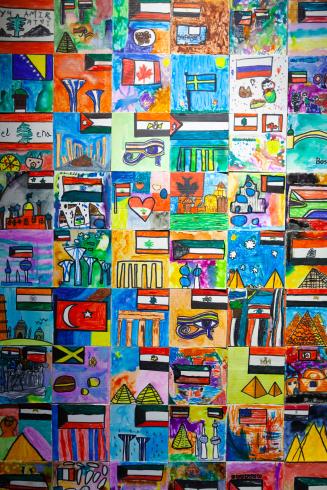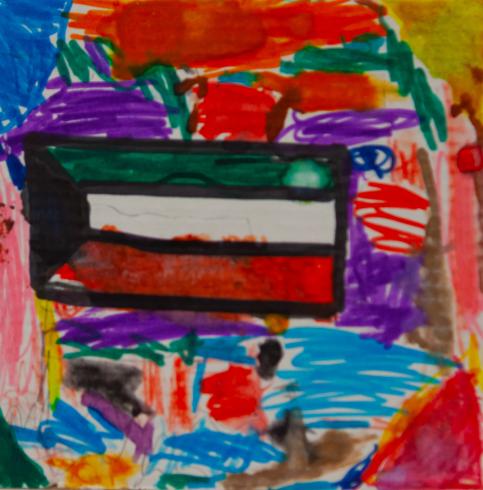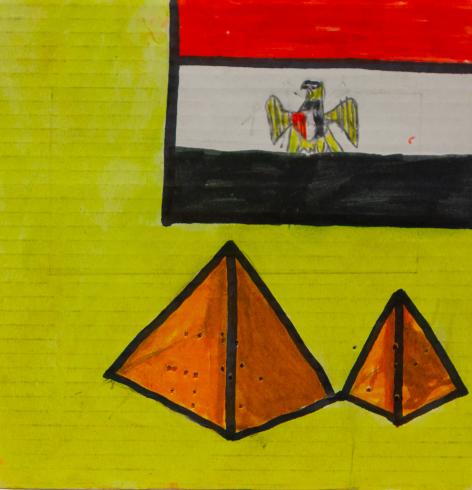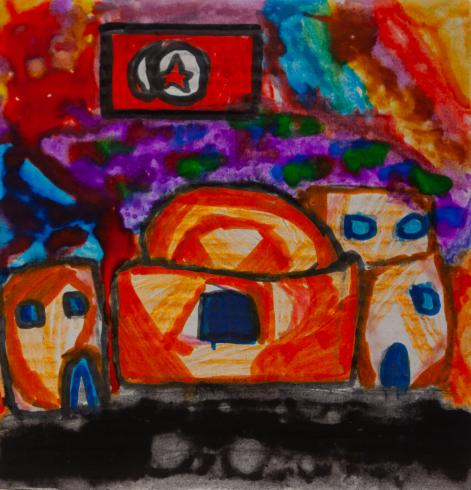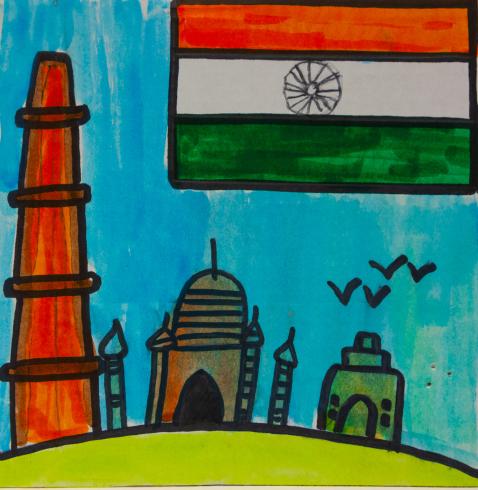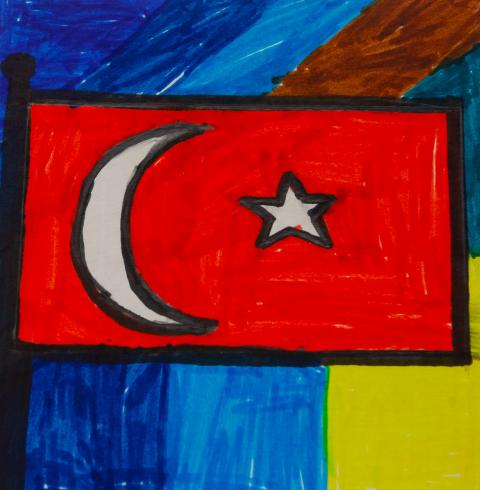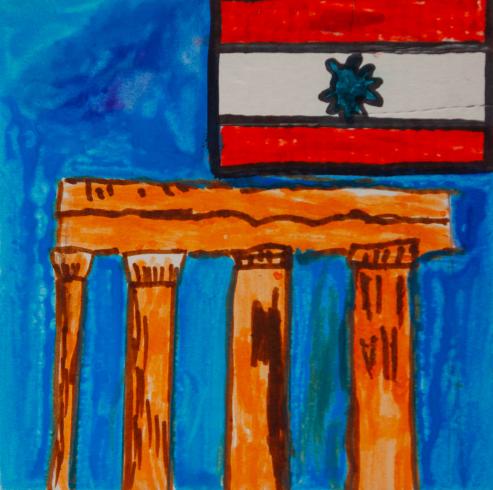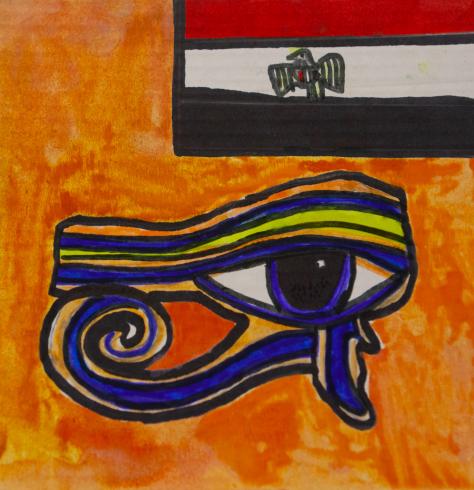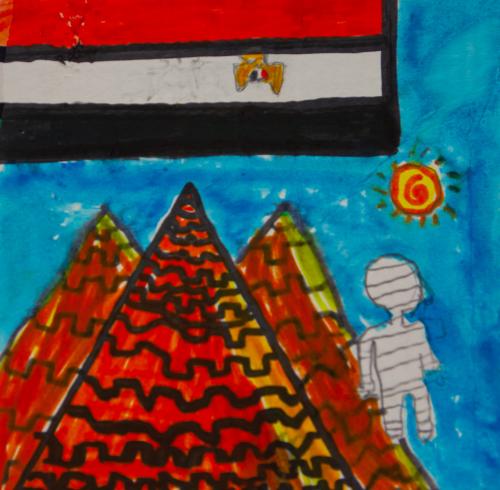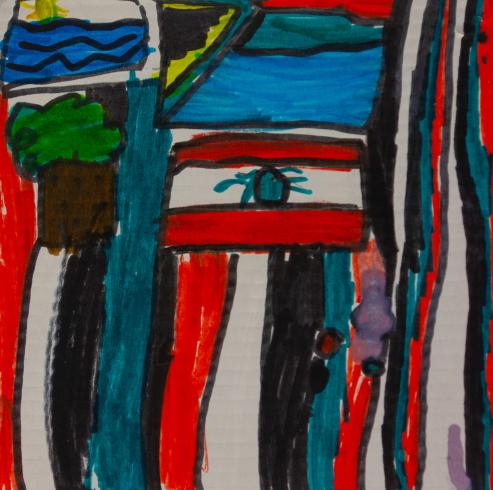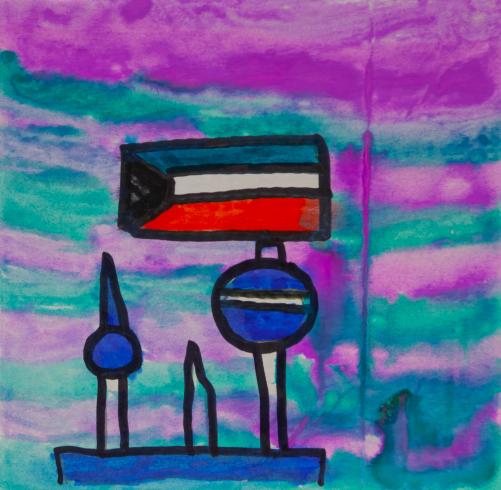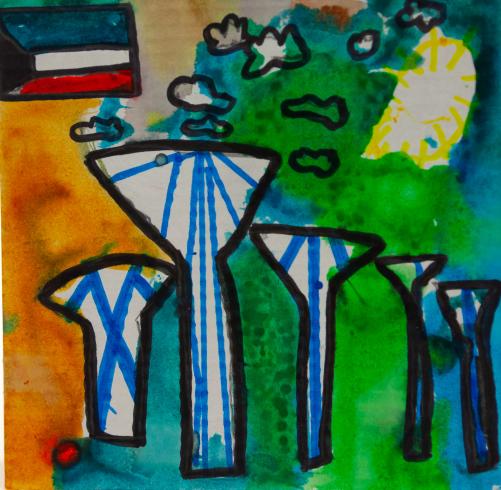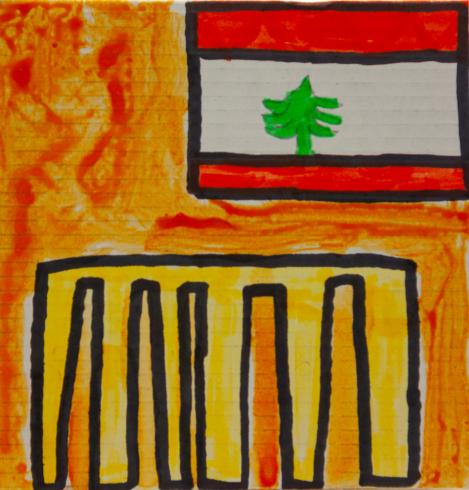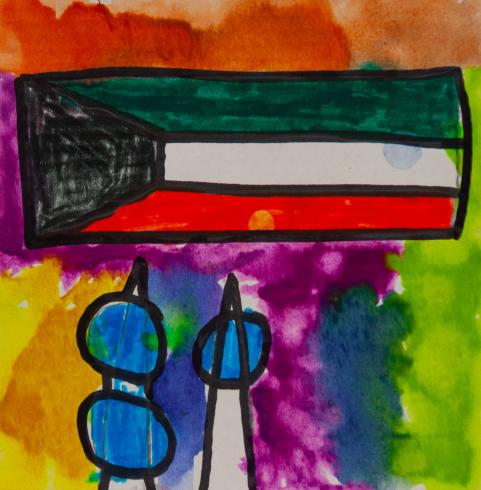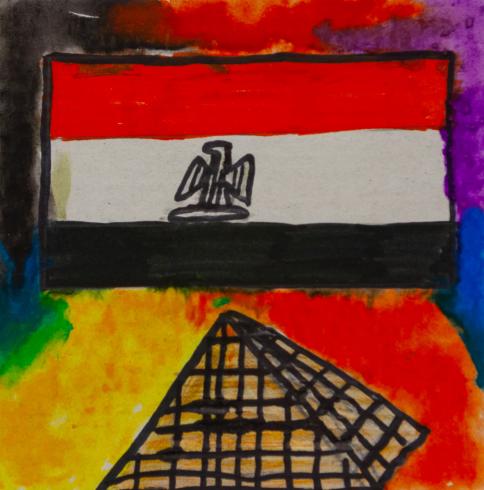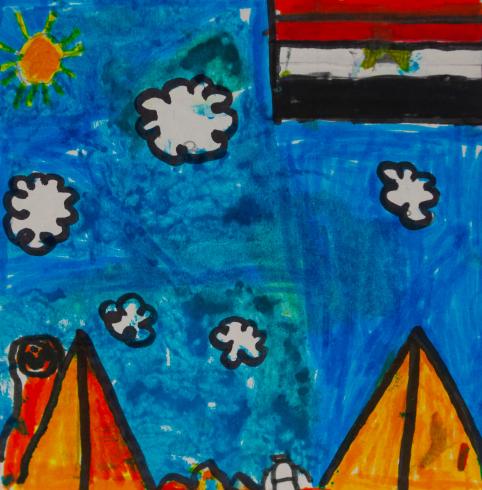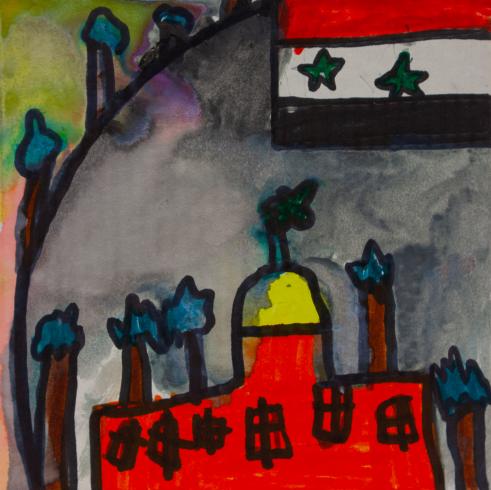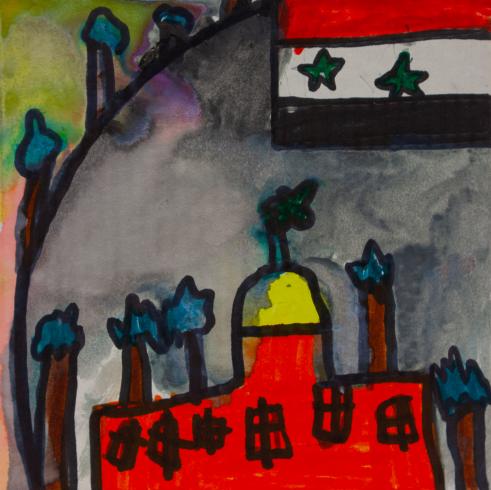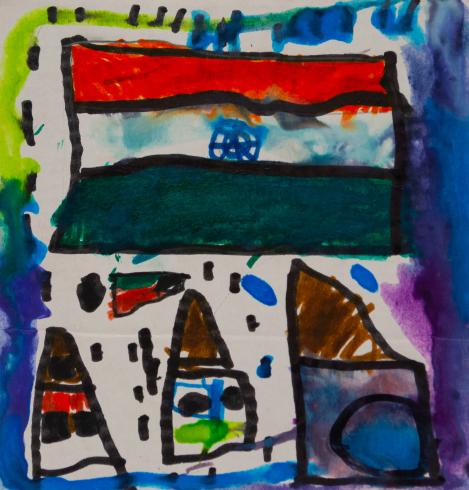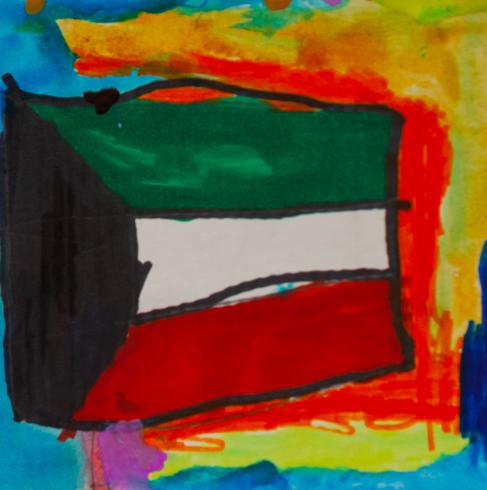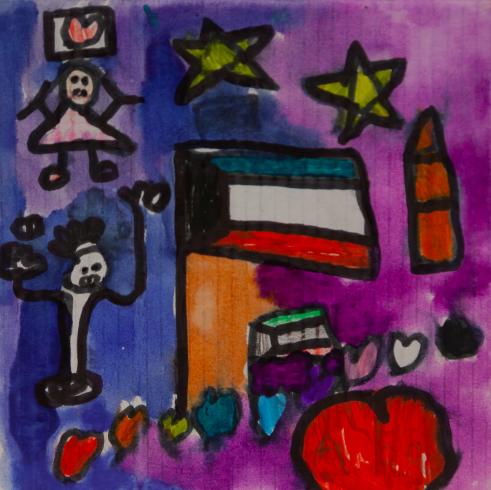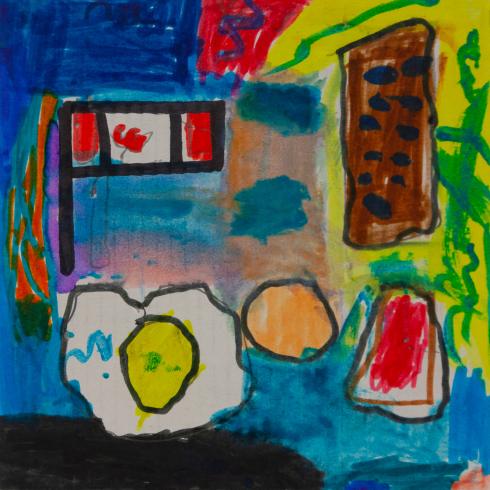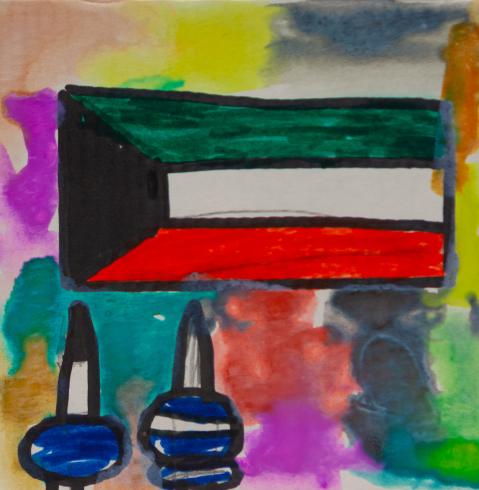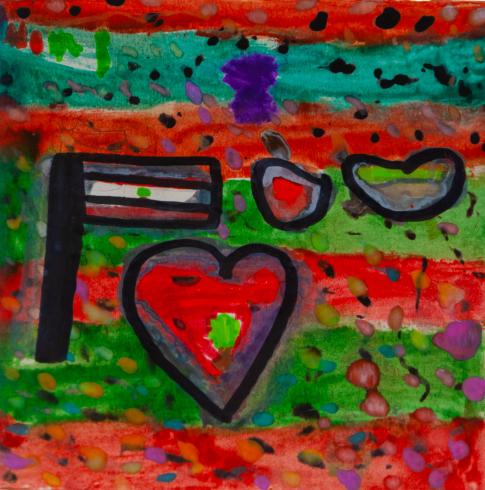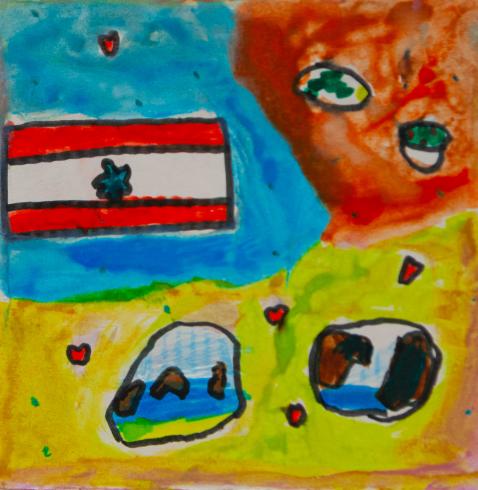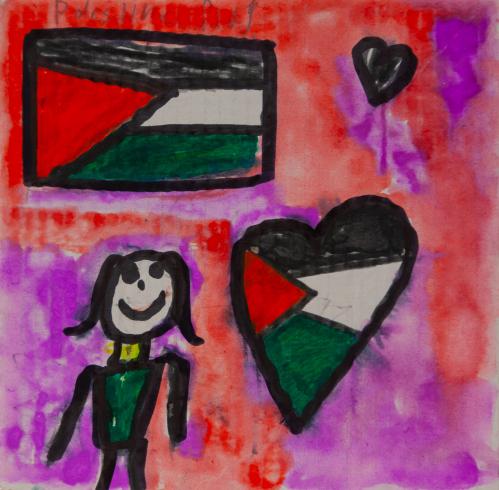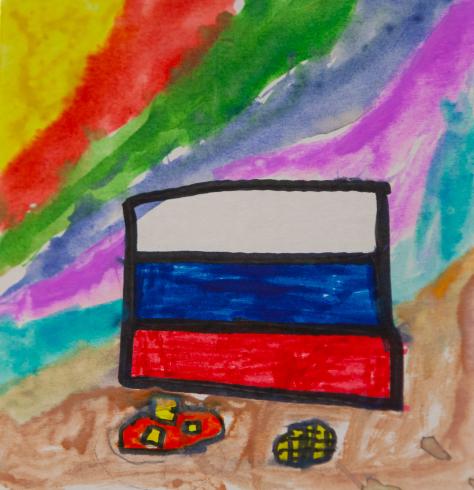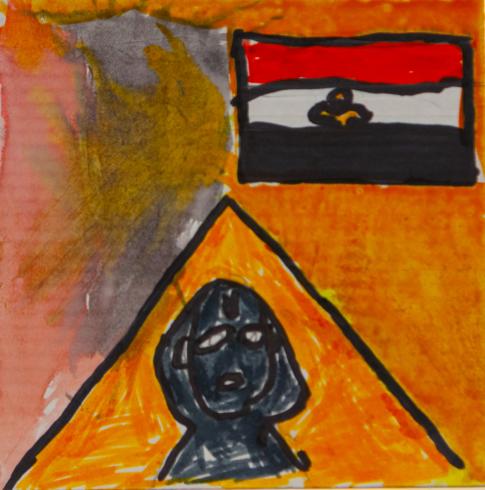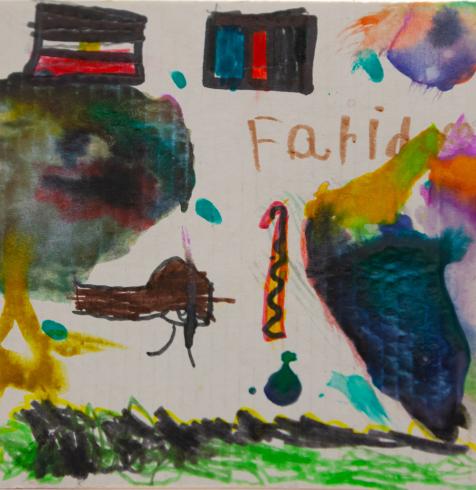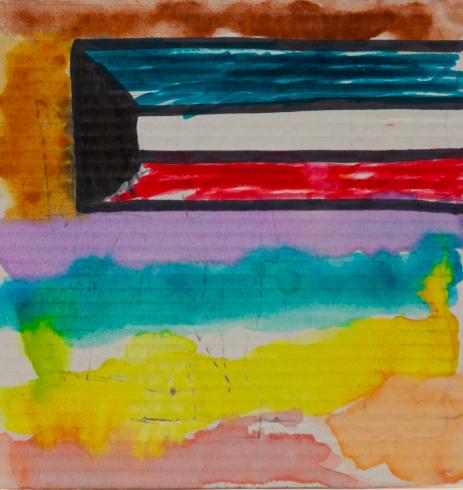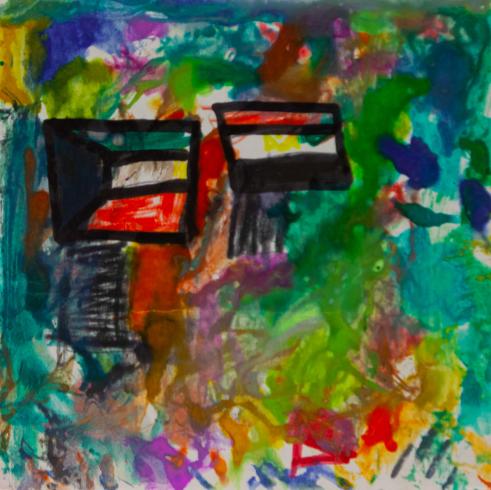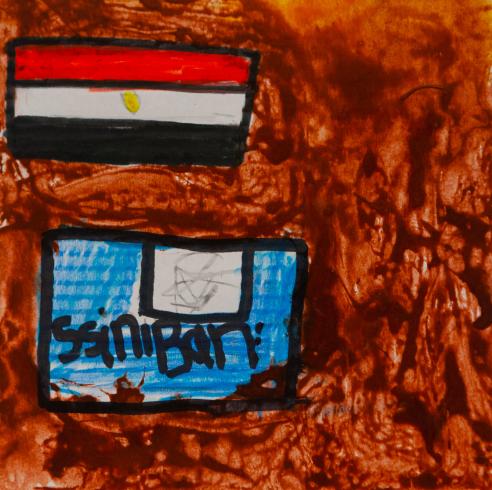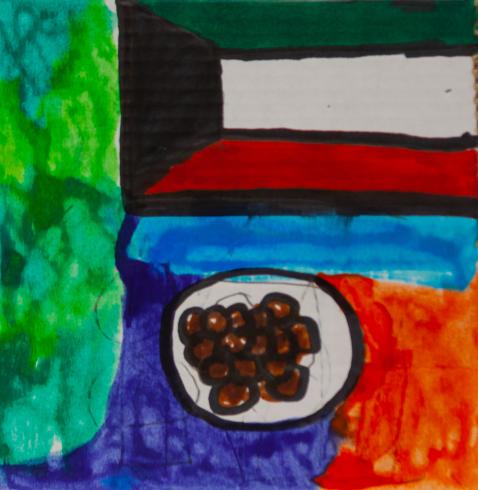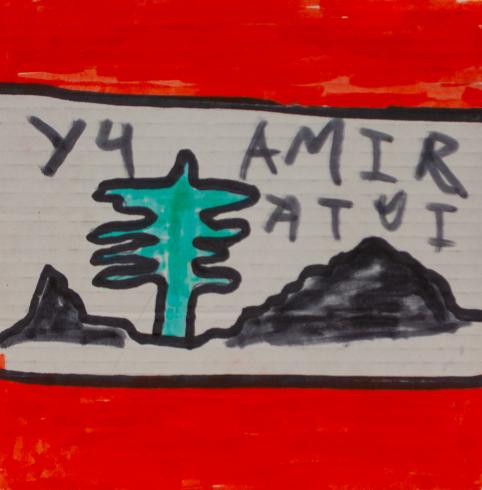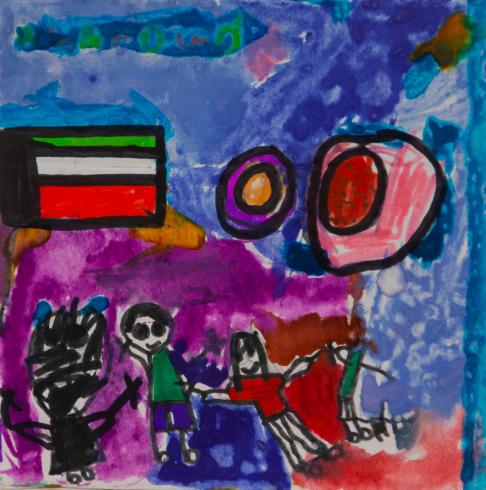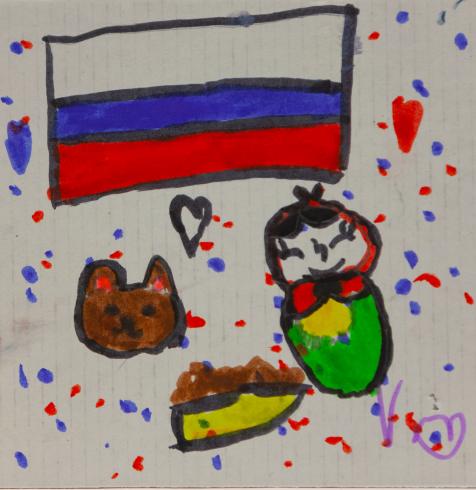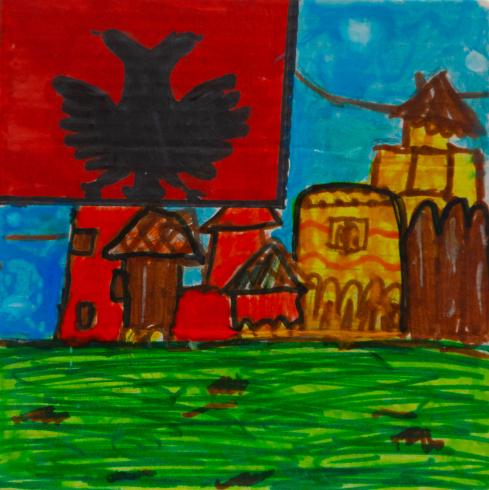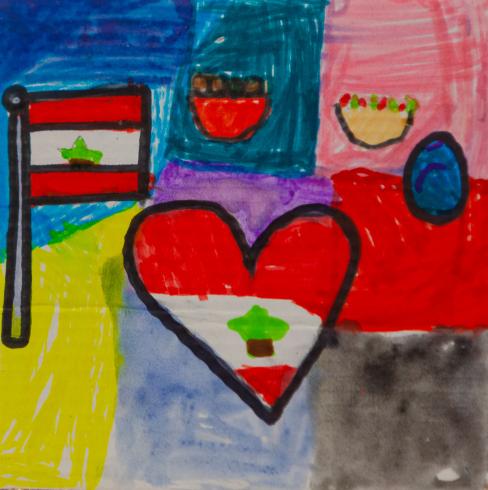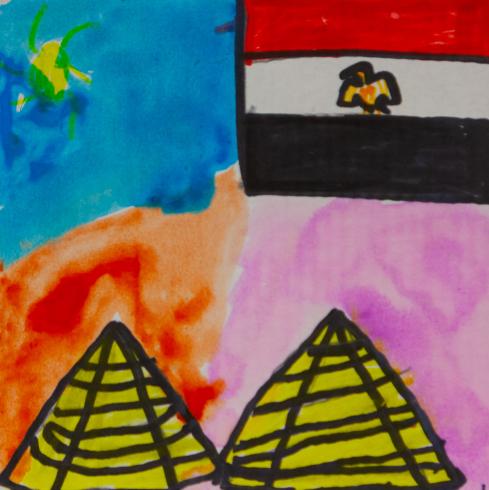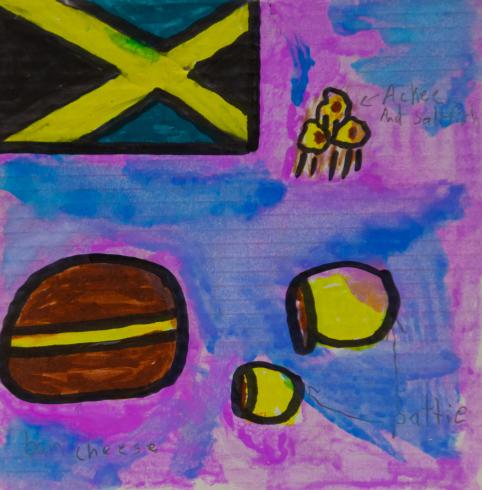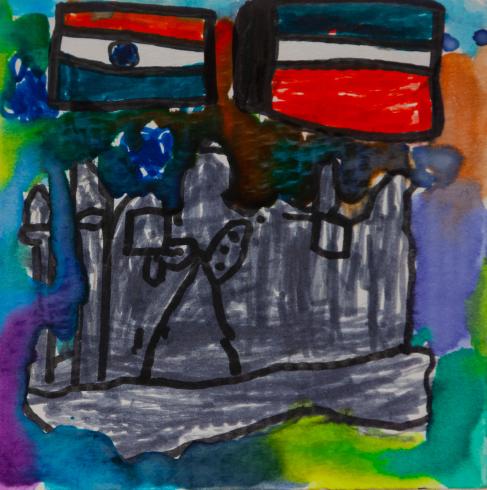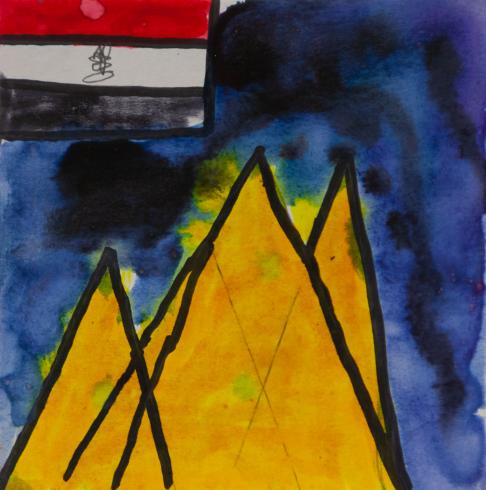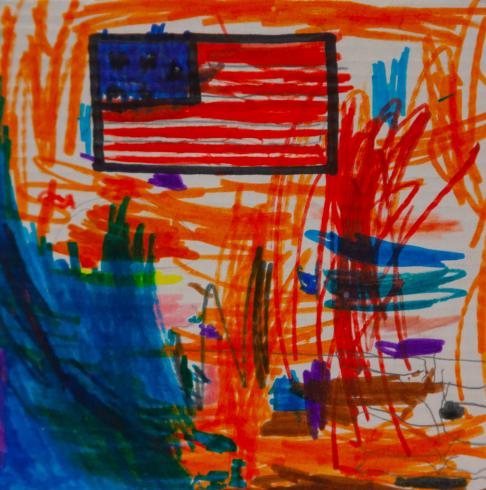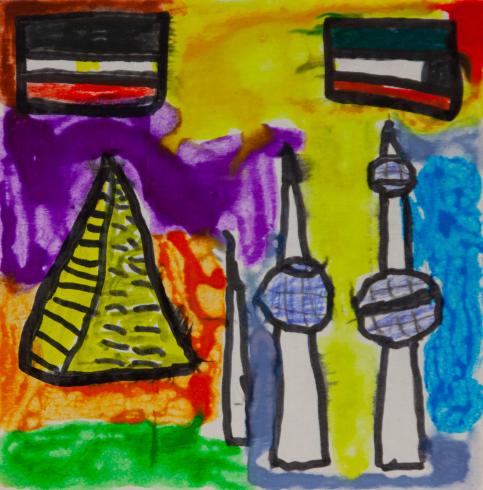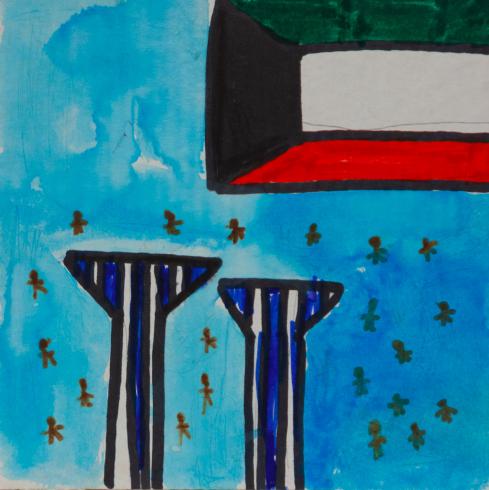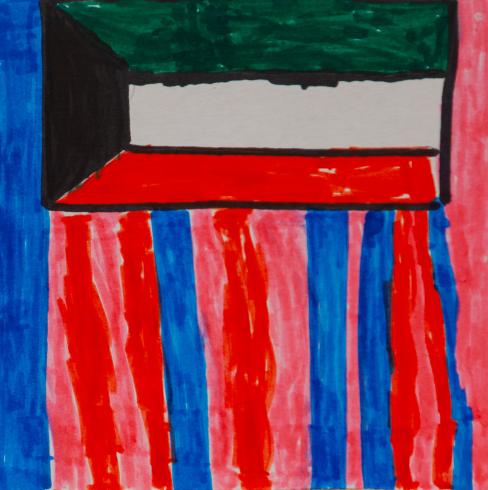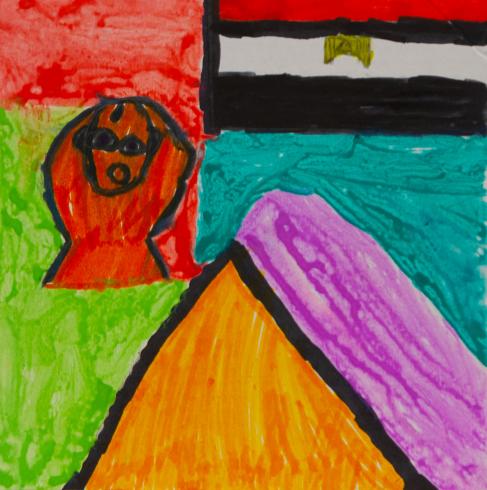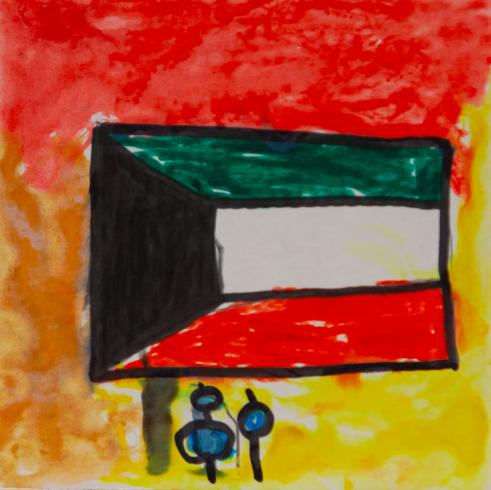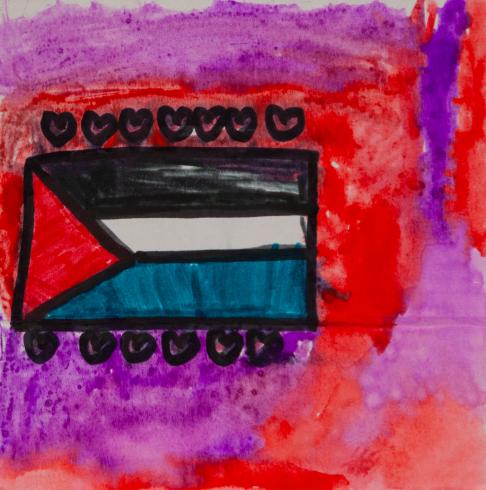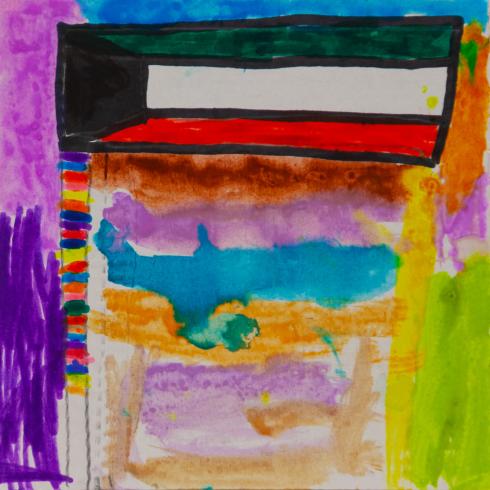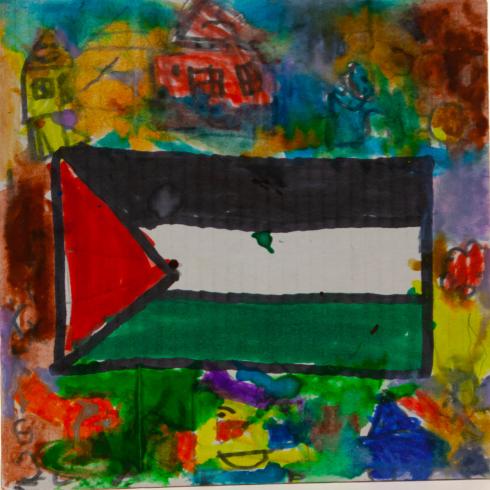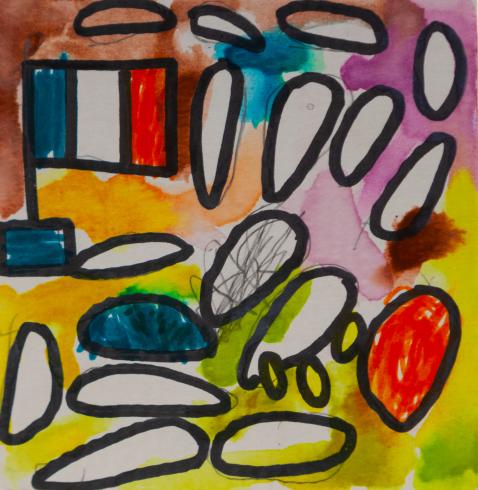 The Langley School
TEACHER: Brittany Root 
GRADE & SUBJECT AREA: Grade 4 Art
PRISM.K12 STRATEGIES: Express, Identify 
ARTWORK INSPIRATION: Leo Villareal, Scramble, 2011; Catherine Yass, Descent, 2002; Olafur Eliasson, Your Uncertain Shadow, 2010
Grade 4 students created lightboxes inspired by the art of Olafur Eliasson, Leo Villareal, and Catherine Yass. Students IDENTIFIED elements of art discussed and practiced throughout the year and applied those elements to a work of art that EXPRESSED each student's identity and emotions. When combined with their classmate's work, all of the works become a more considerable collective work of art. 
Students created a lightbox using an illuminated cake box. Each lightbox showcases multiple-sized, transparent film figures in various colors and arranged at different depths in the box. Students experimented with moving their bodies to express their emotions, personality traits, and interests to create the figures. Those poses were photographed and printed out in various sizes. Students traced their poses and arranged them using both the positive shapes from the cutouts and the negative space left behind in the transparent film sheet. Students manipulated and layered the pieces of transparent films, paying attention to composition, space, line, shape, and color. Throughout the lesson, students considered both how they express their own emotions and the different ways others can express similar sentiments. Students also expanded their understanding of how art can be created in unexpected ways using unconventional materials.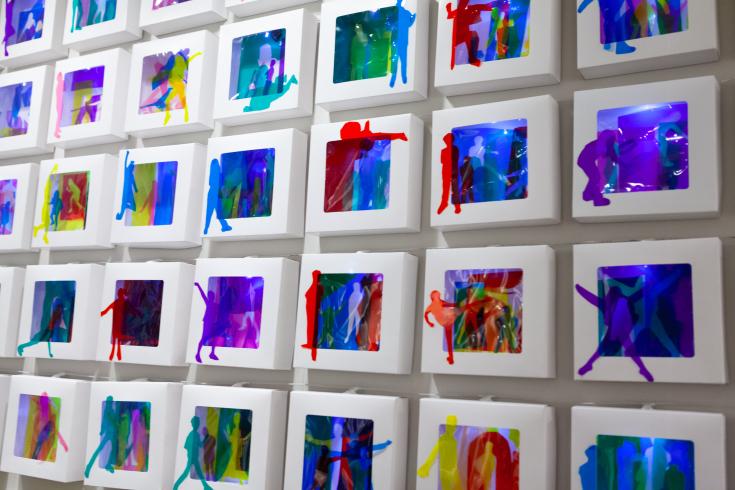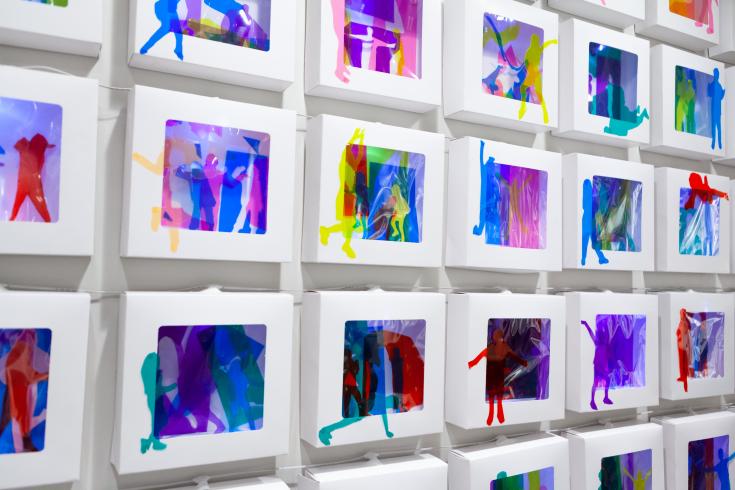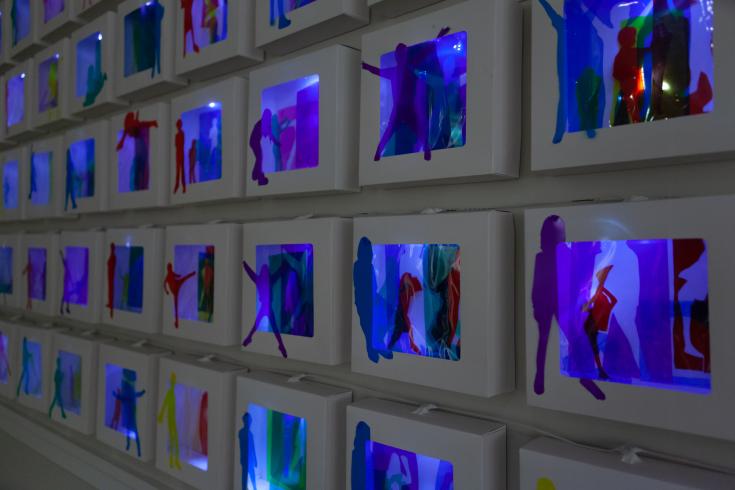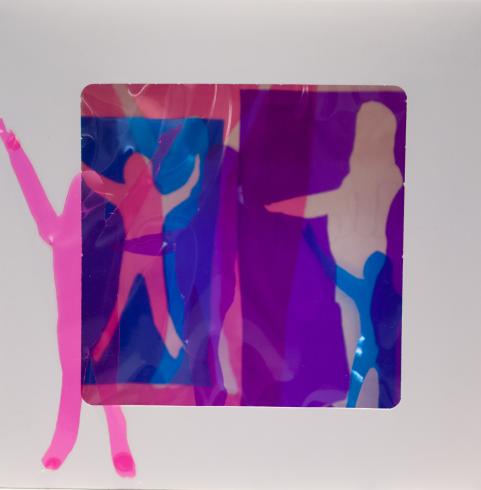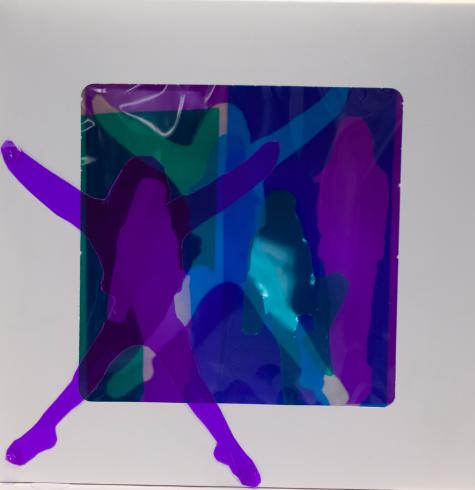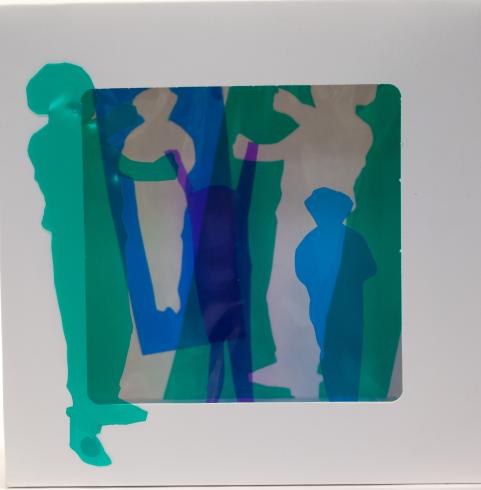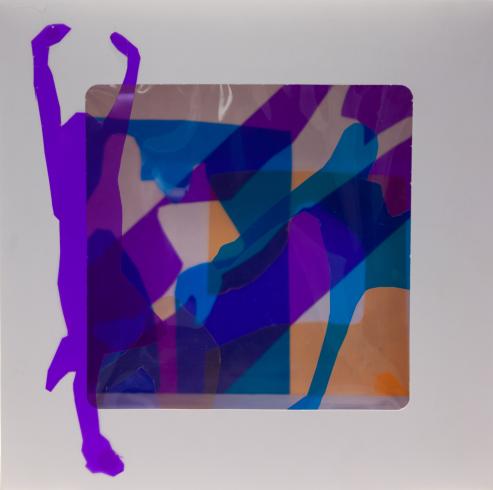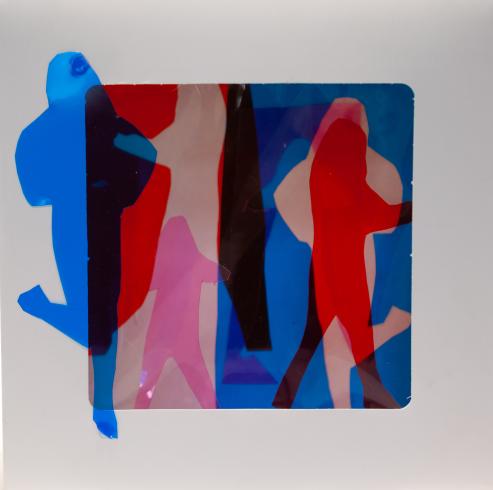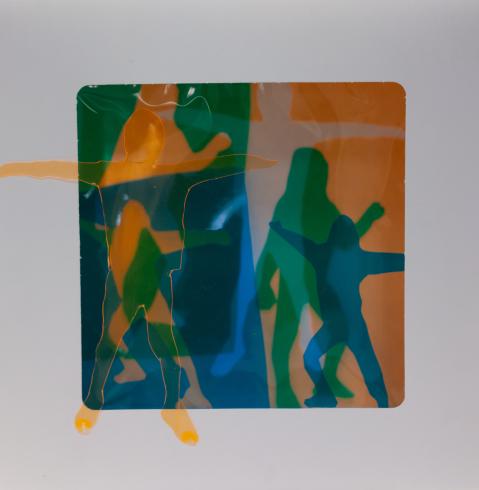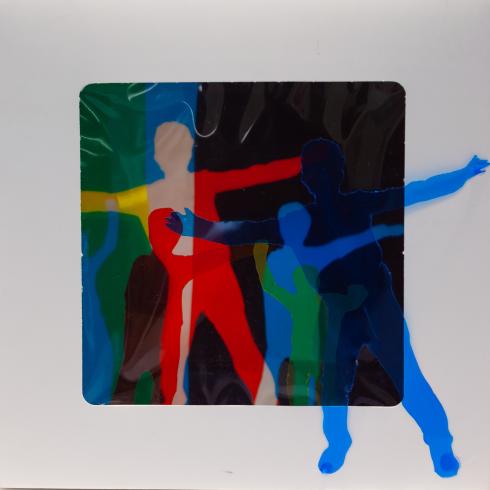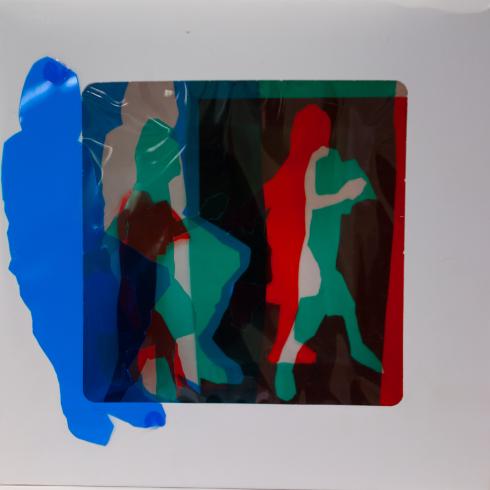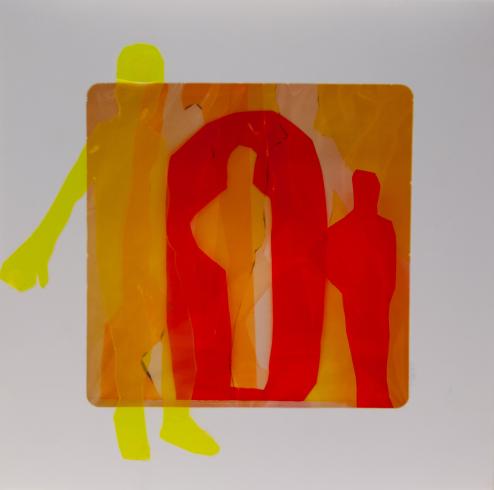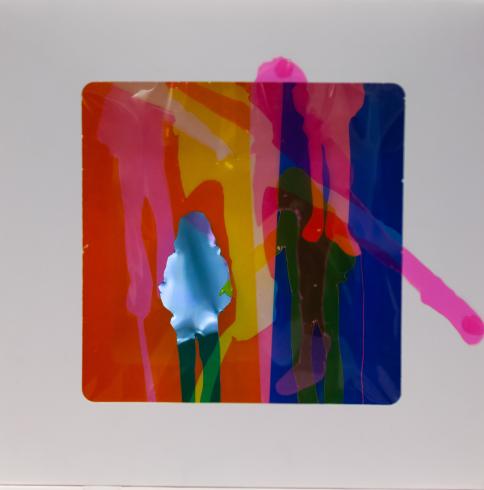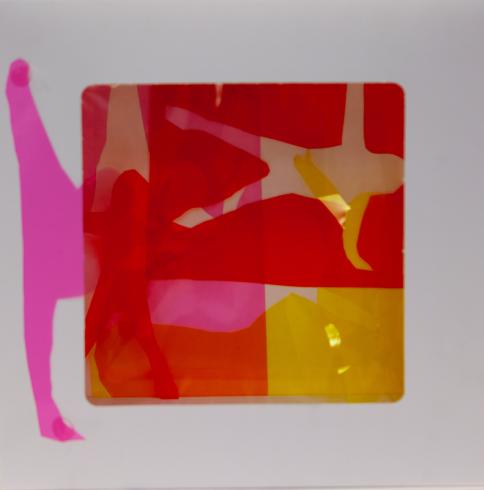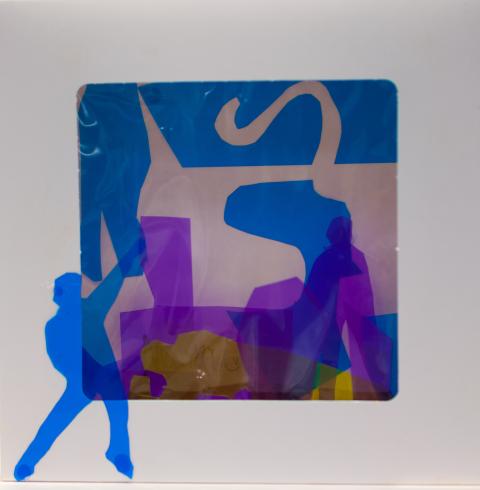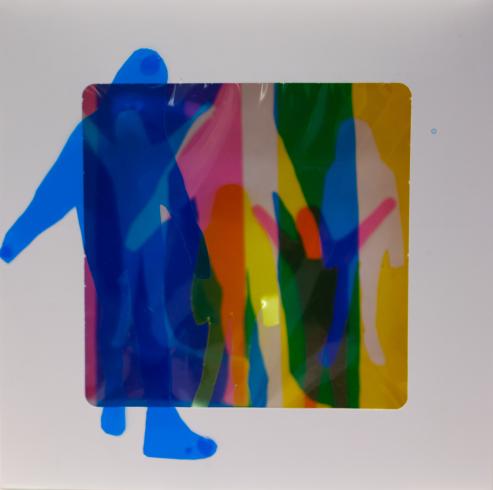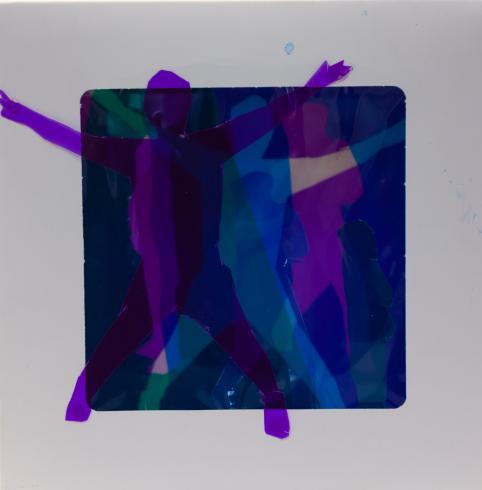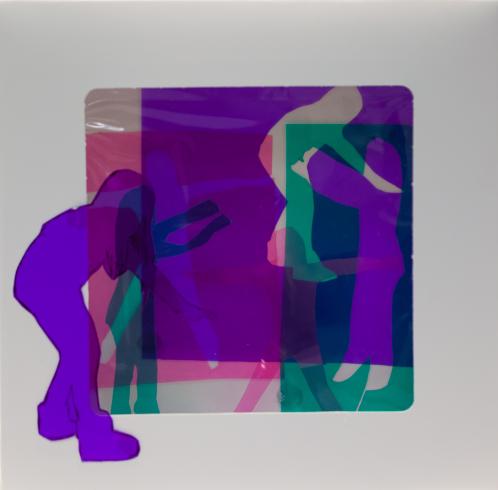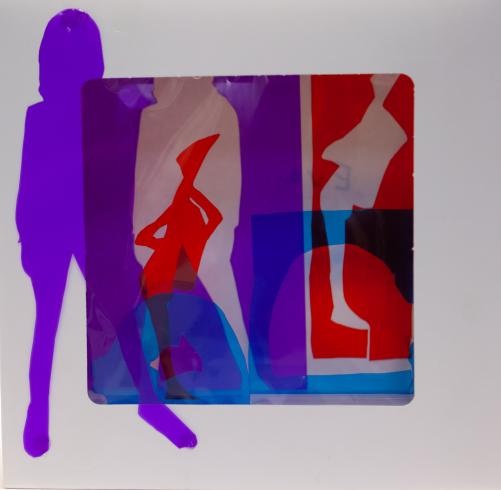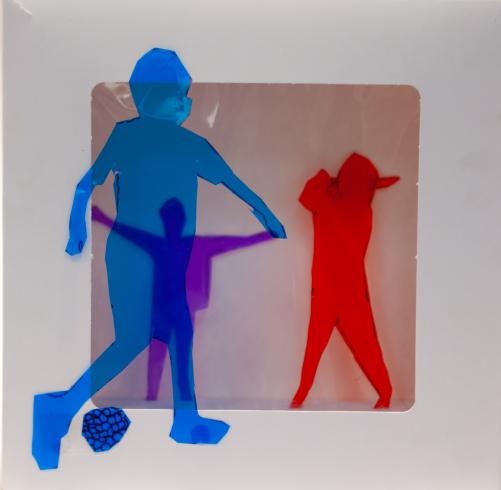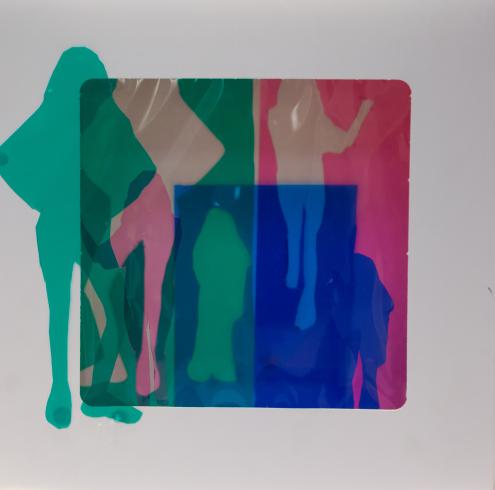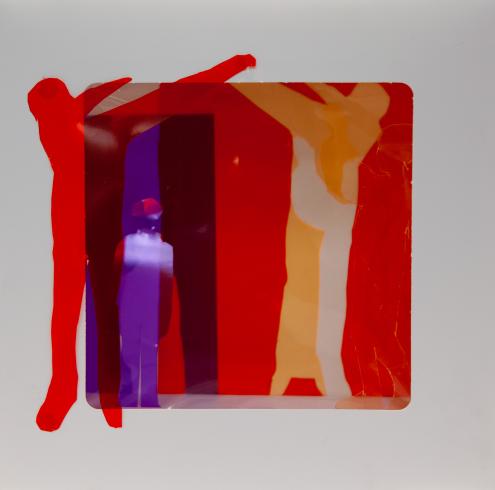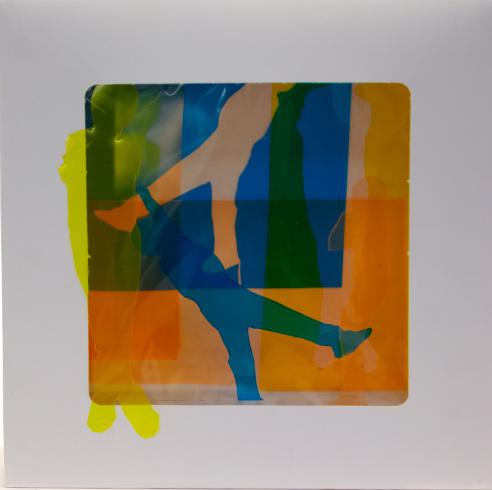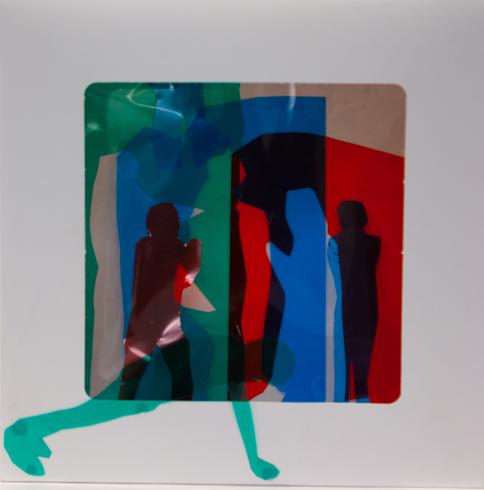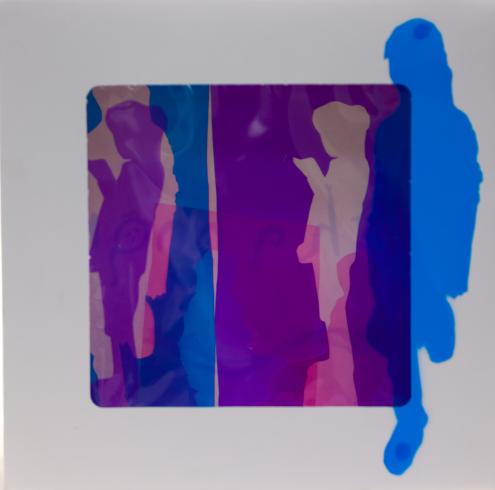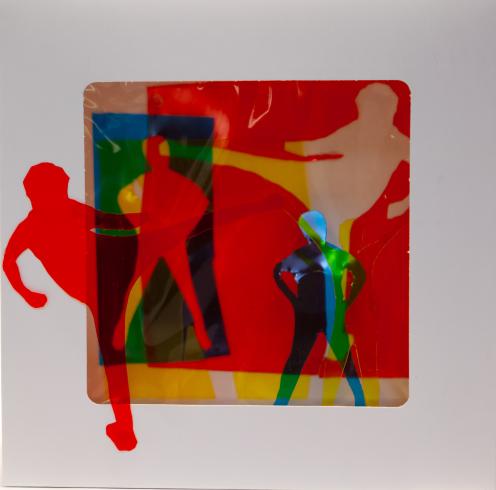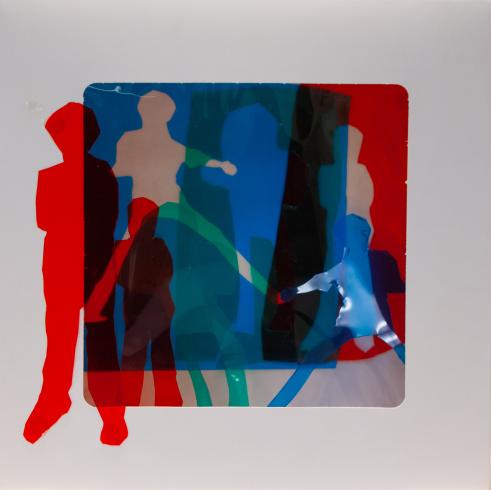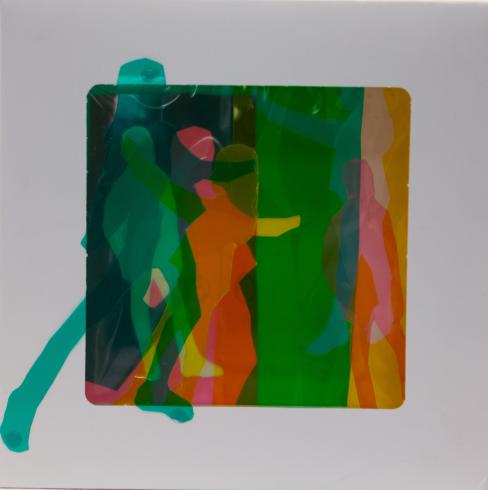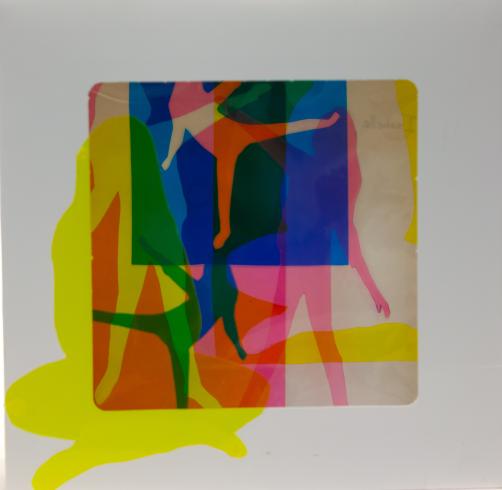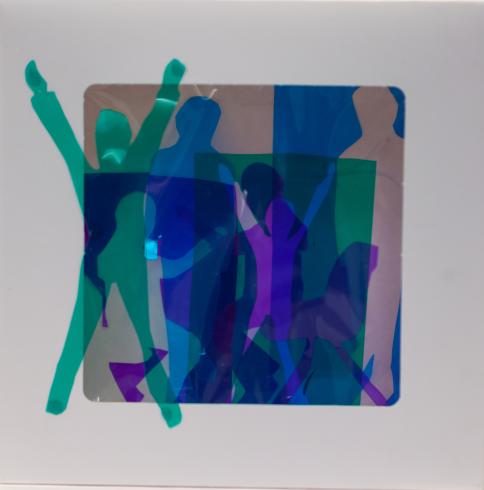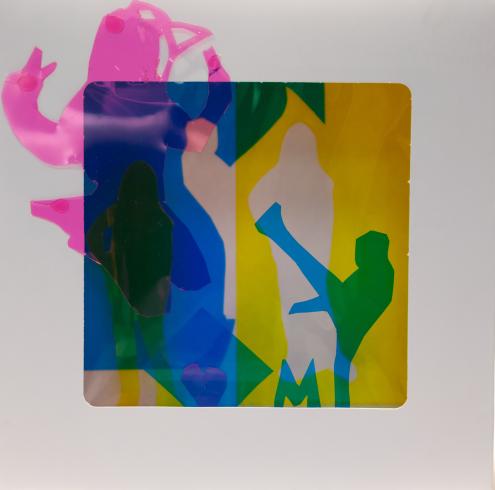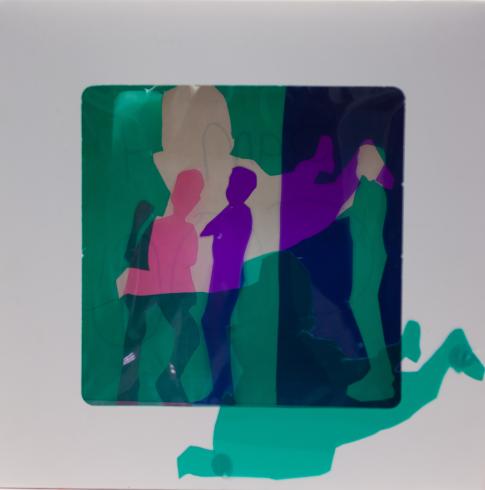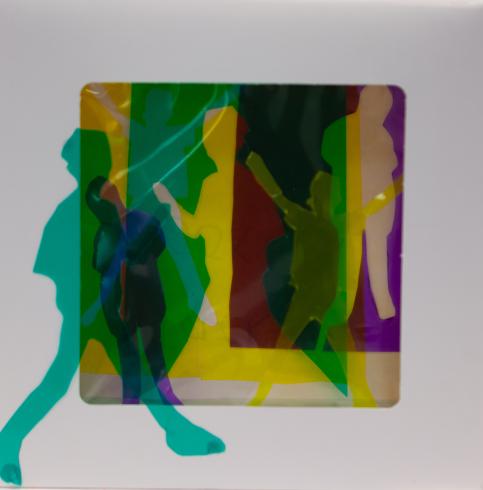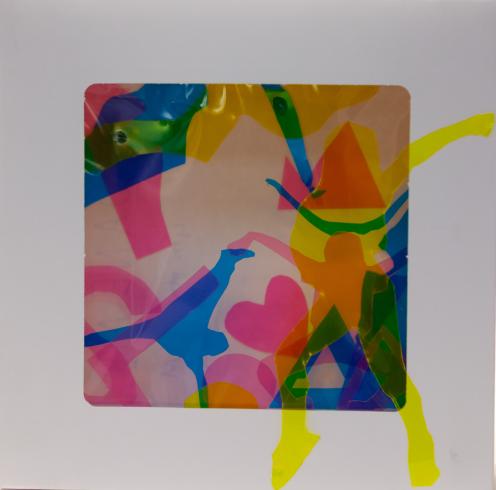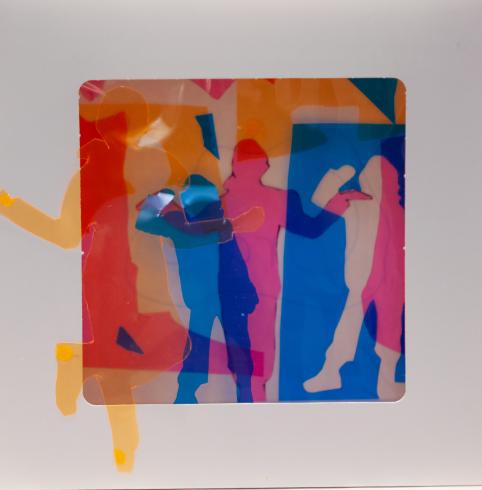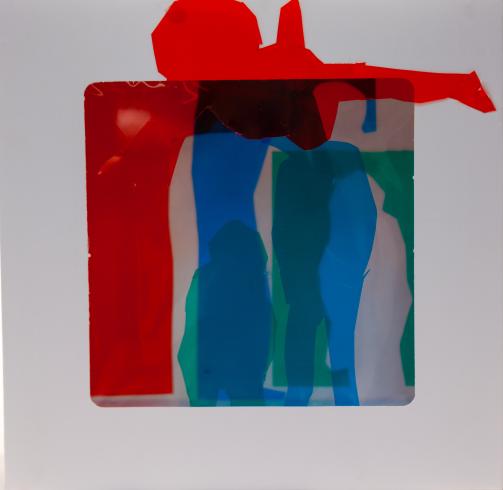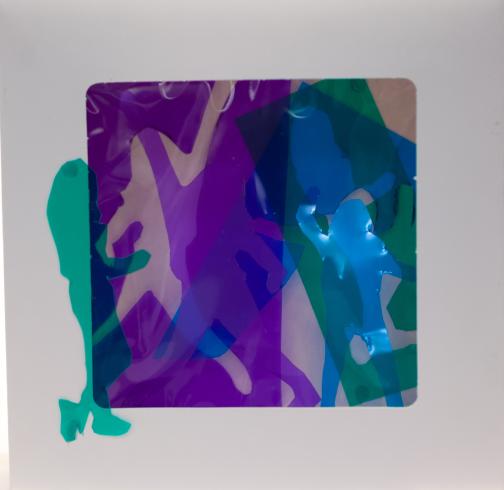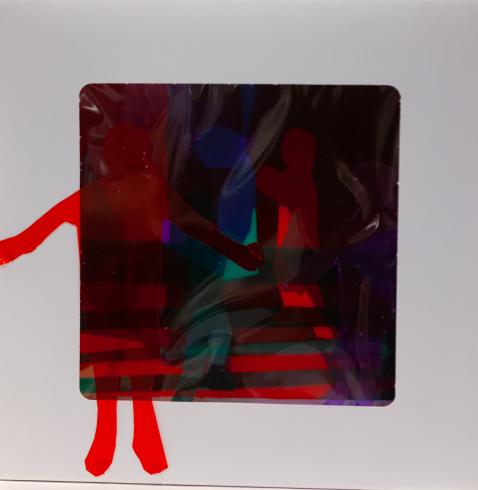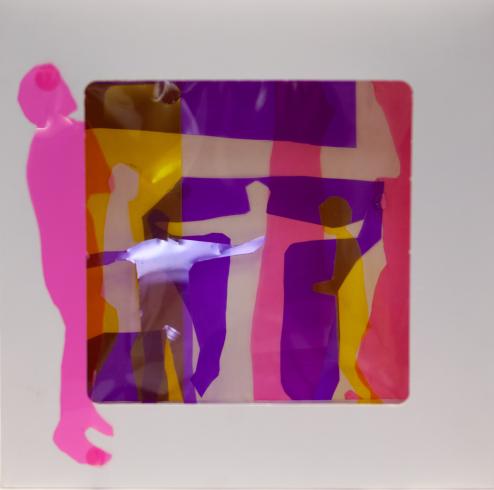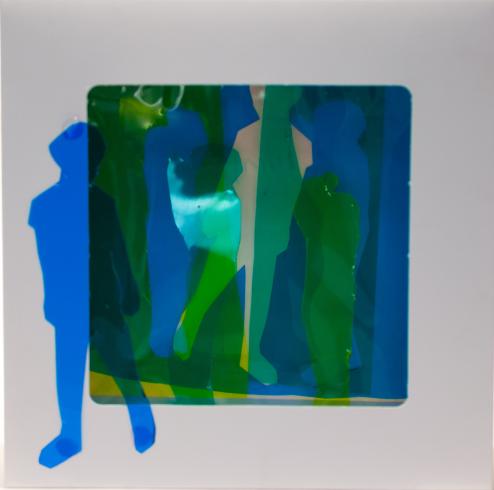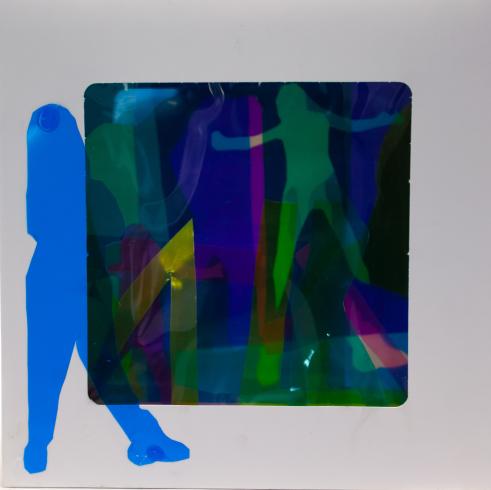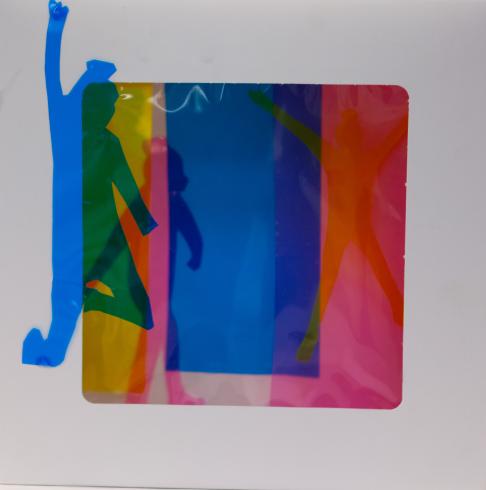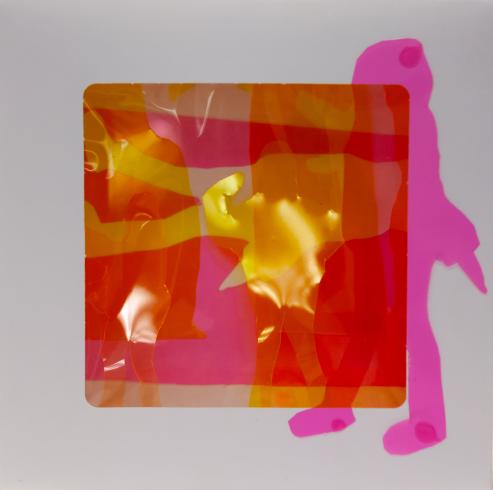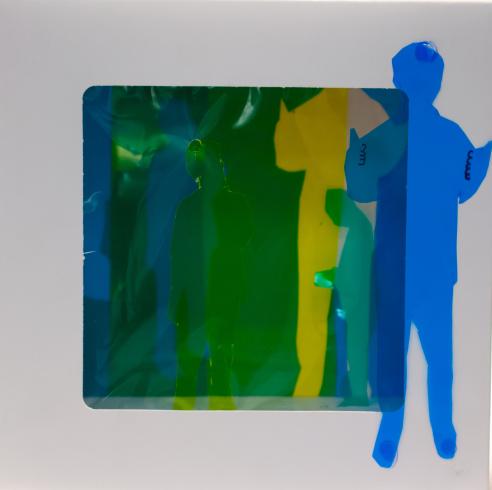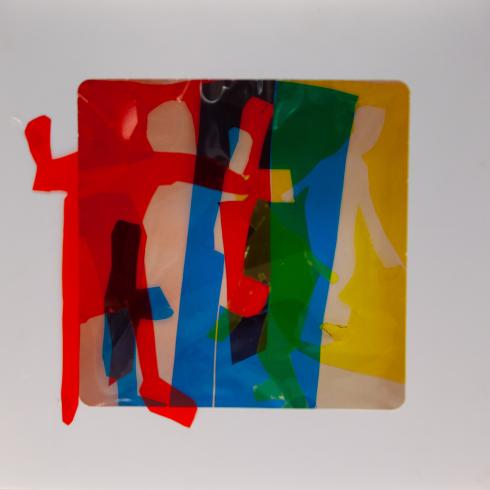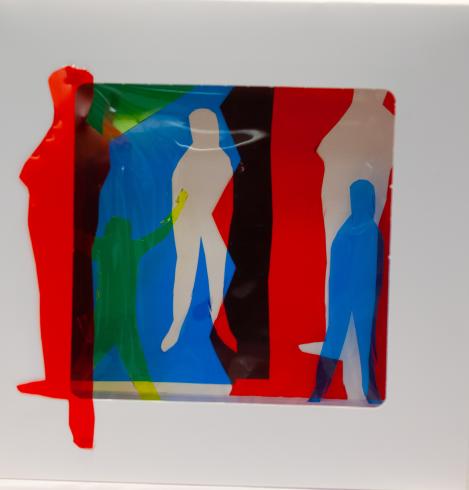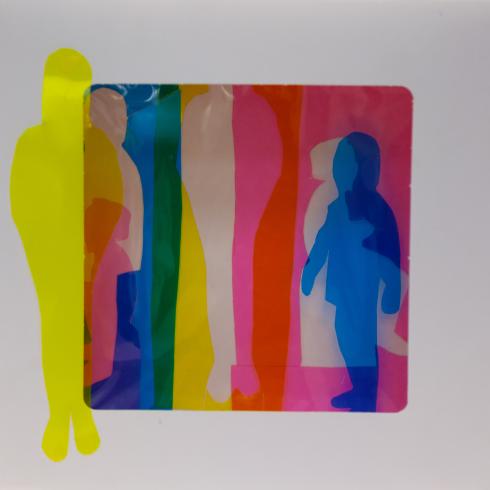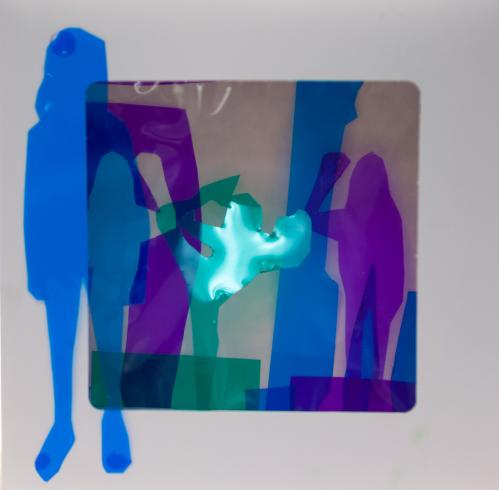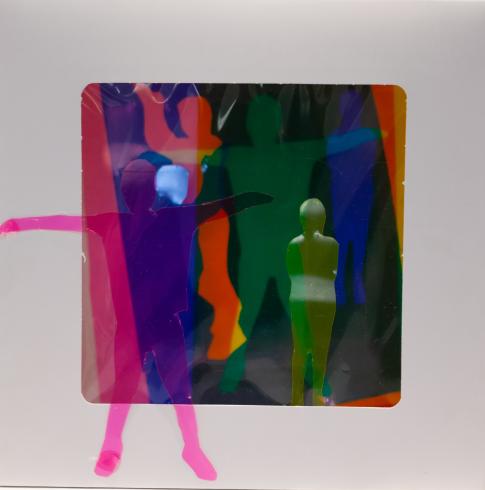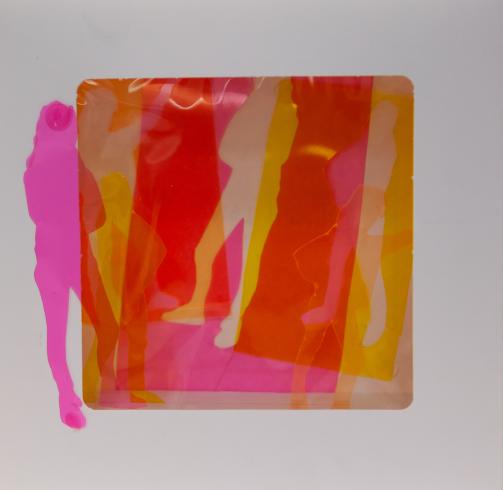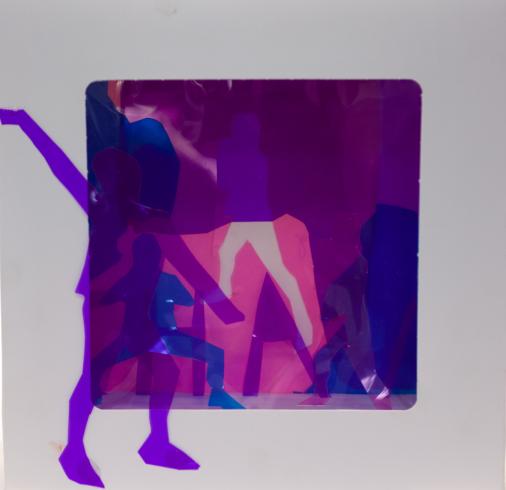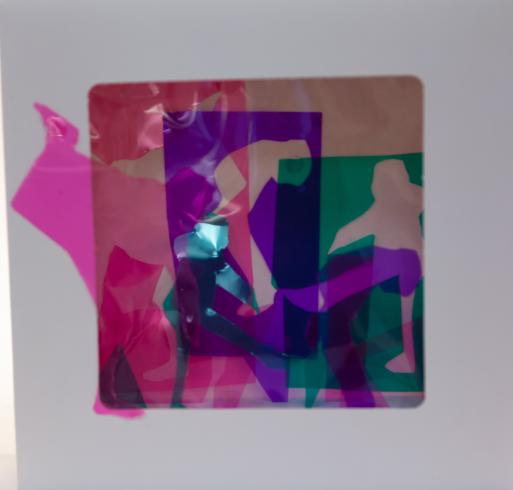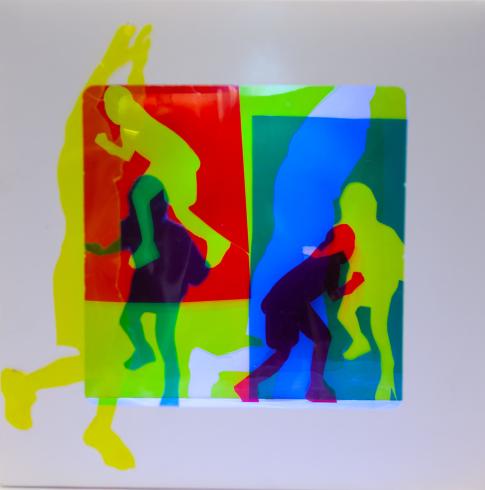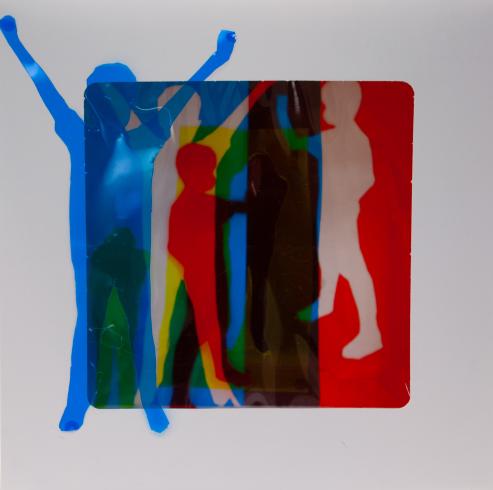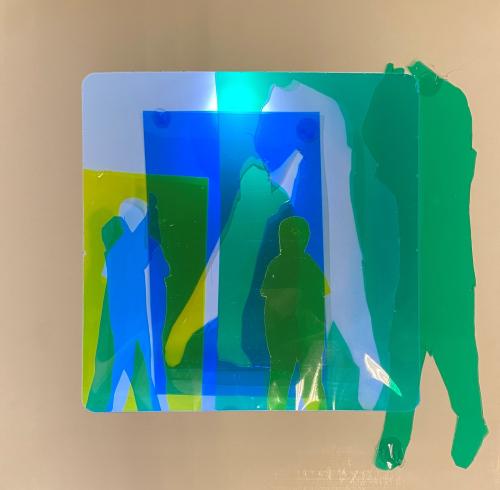 Tyler Elementary School
TEACHER: Patricia Medina
CLASS: Kindergarten Spanish 
PRISM.K12 STRATEGIES: Connect, Express, Identify
ARTWORK INSPIRATION: Alma W. Thomas, Breeze Rustling Through Fall Flowers, 1968; White Roses Sing and Sing, 1976; Spring Grass, 1973; Snoopy Sees Earth Wrapped in Sunset, 1970; Atmospheric Effects II, 1971

At the end of our unit on types of weather, the kindergarten students CONNECTED their knowledge with their experiences about weather and atmospheric phenomena through the creation of a painting. Inspired by the works of Alma W. Thomas, they EXPRESSED their emotions and feelings of each atmospheric phenomenon through their artwork. The students studied Thomas's work and IDENTIFIED the patterns, shapes, and colors in her paintings. They applied these concepts to their art, which also gave us the opportunity to review math concepts. After analyzing some of Thomas's paintings and understanding how she represented nature in her art, the students applied what they learned about the weather to their own art. They created tempera paintings on canvas, adding crystals with different geometric shapes to represent elements of nature.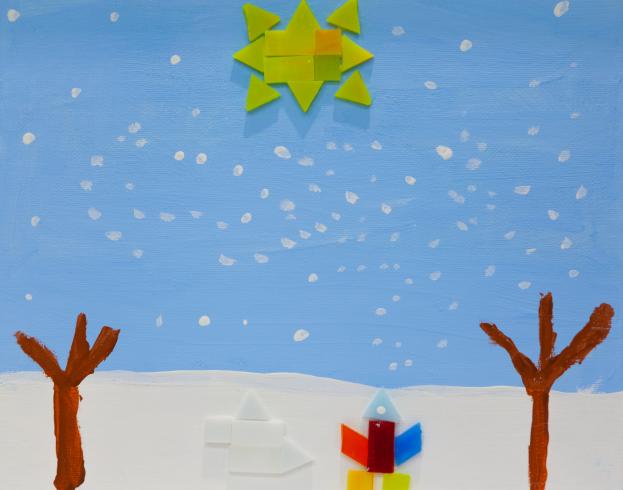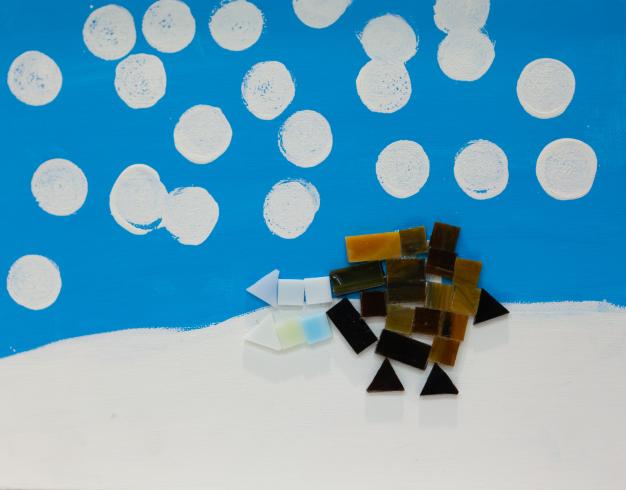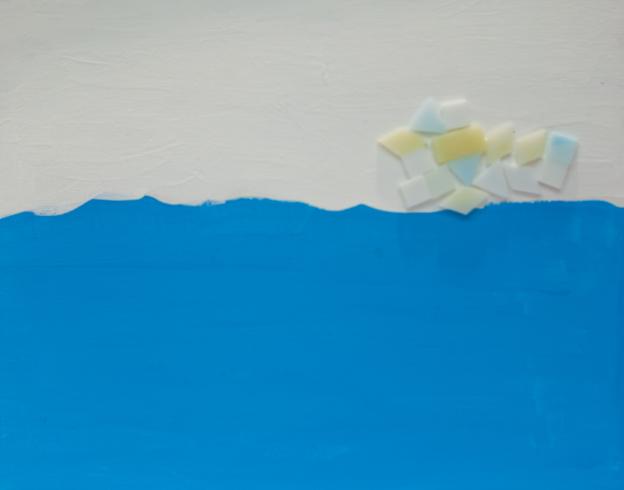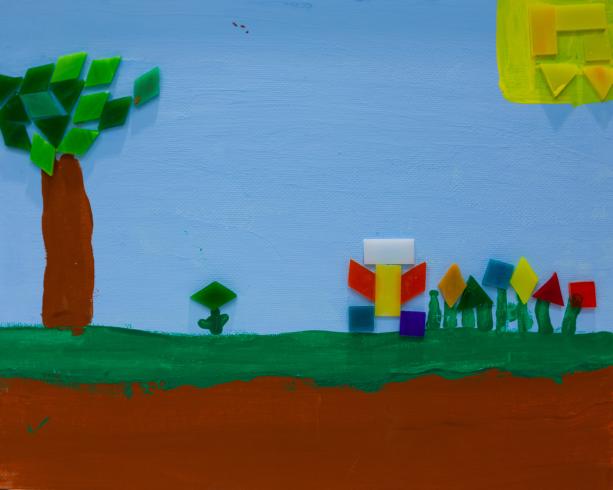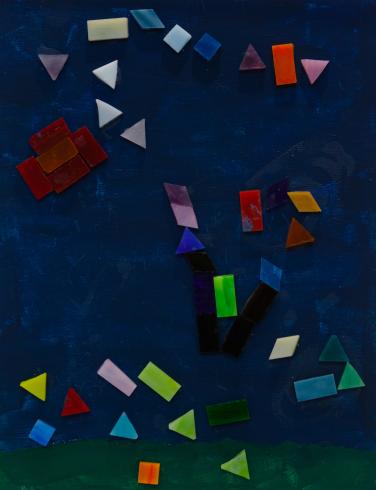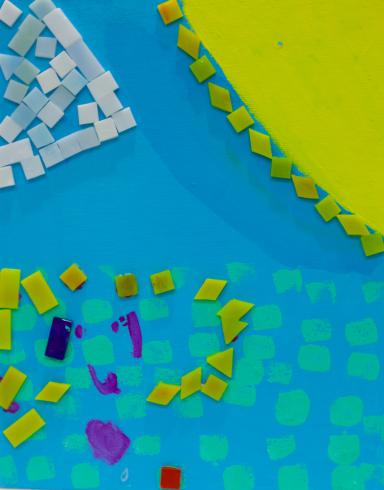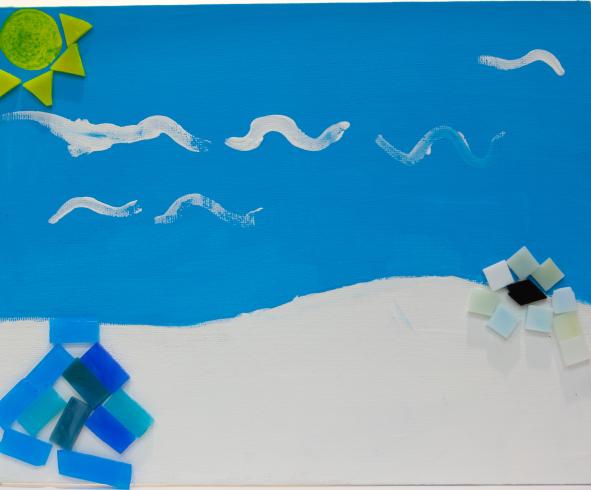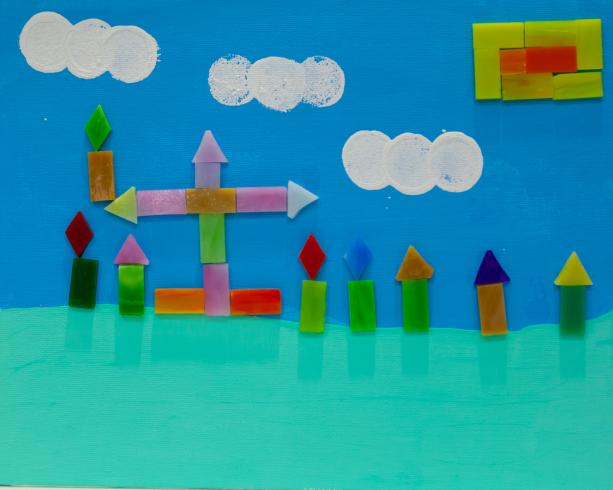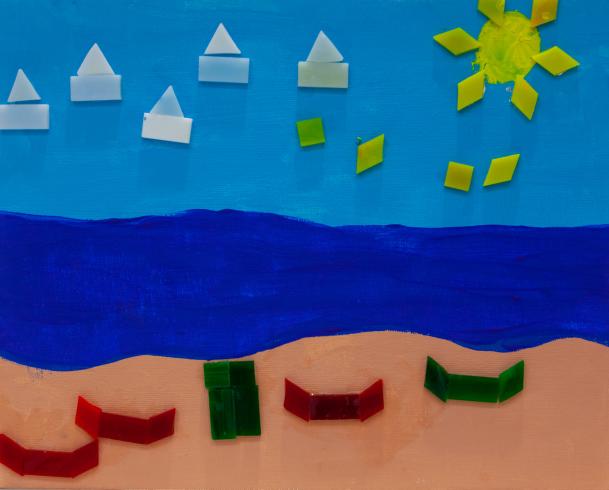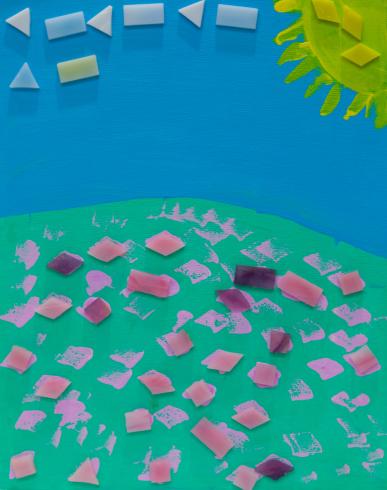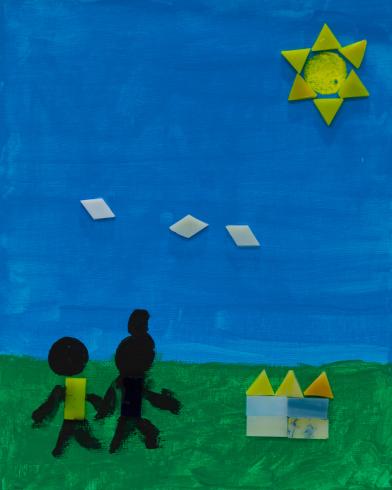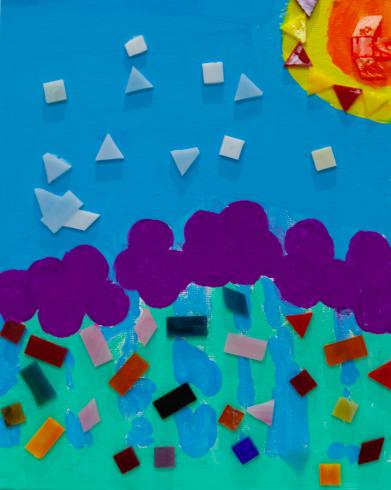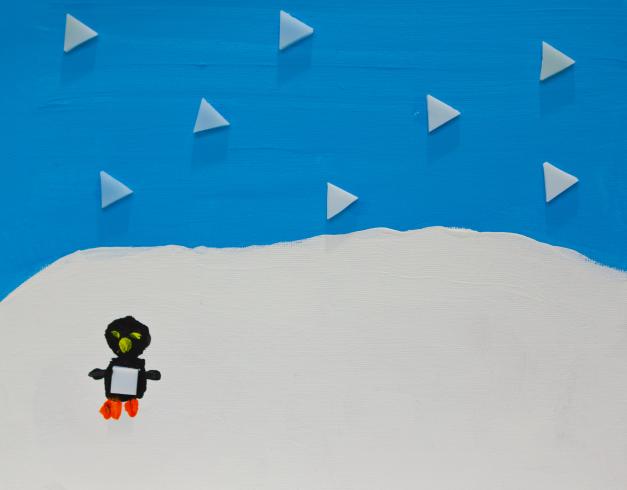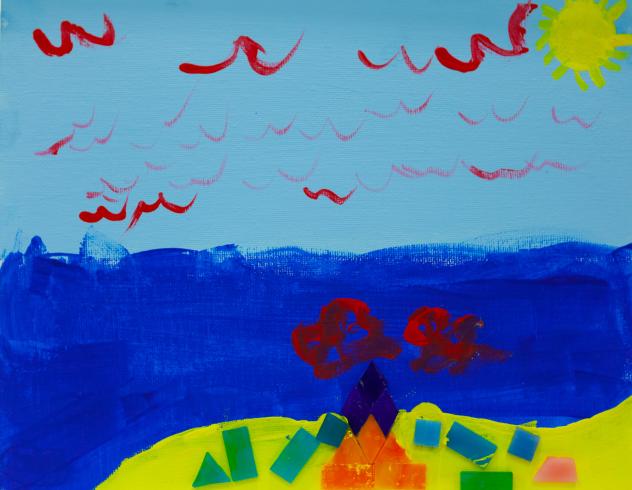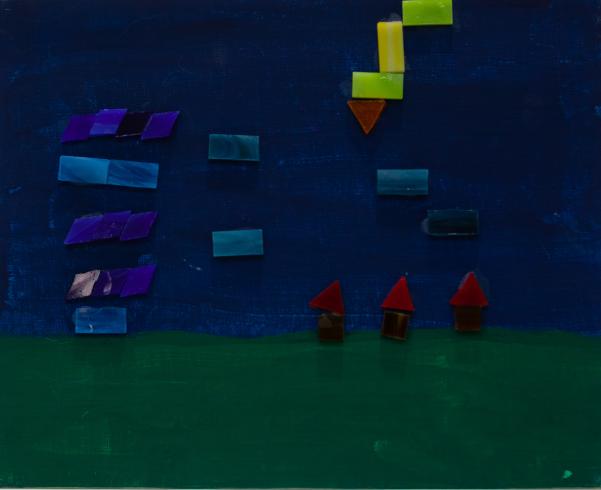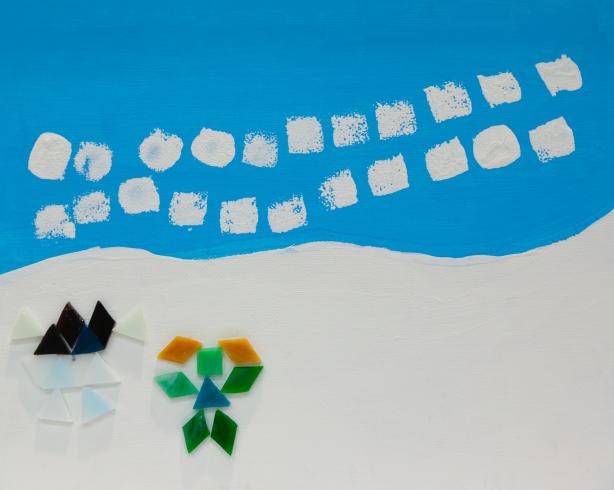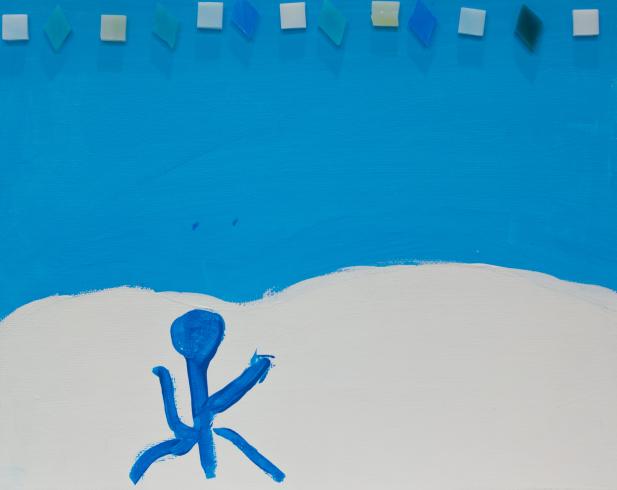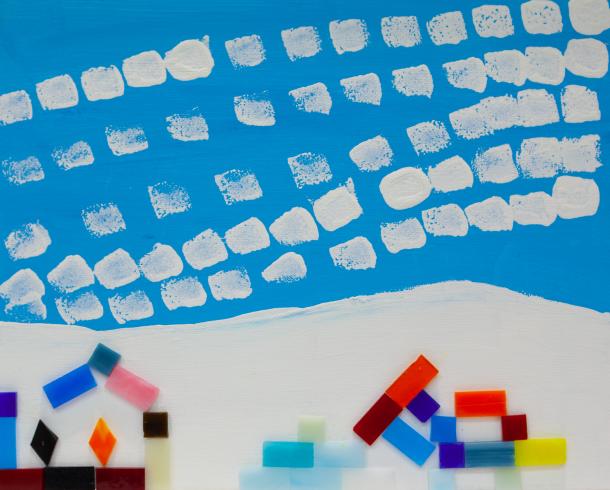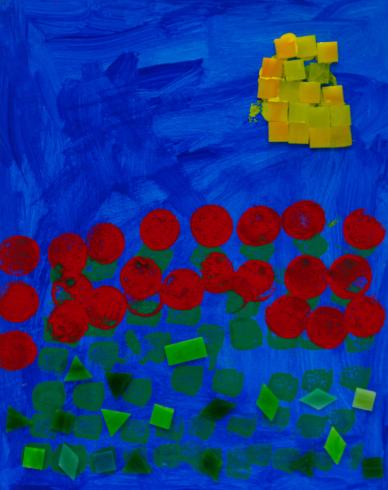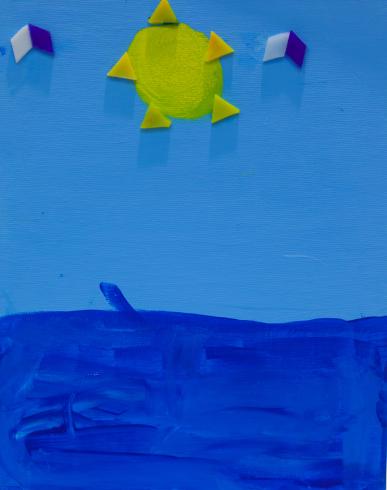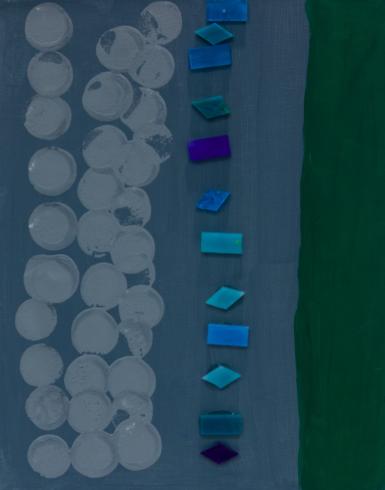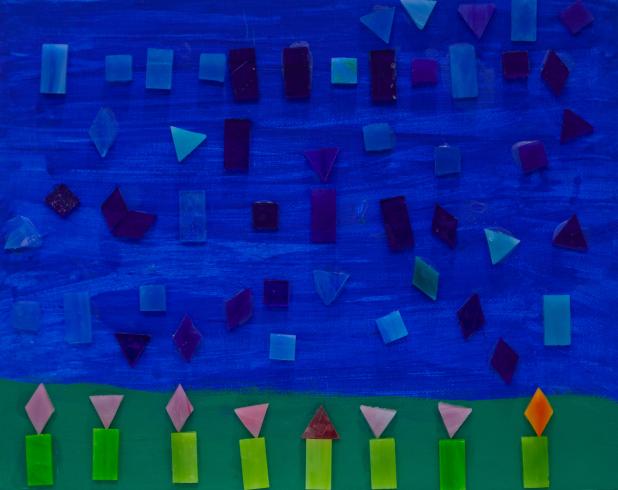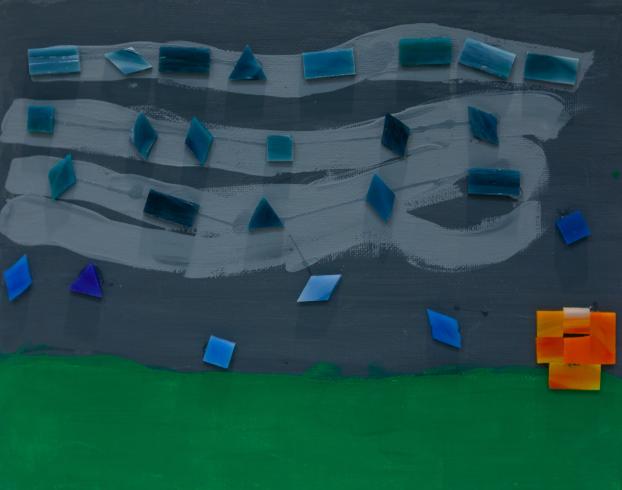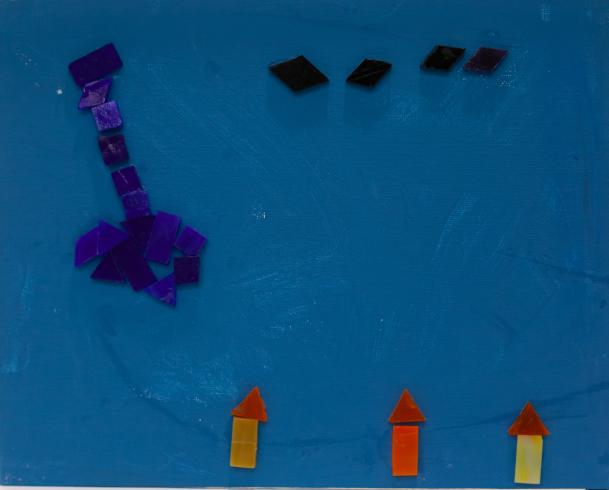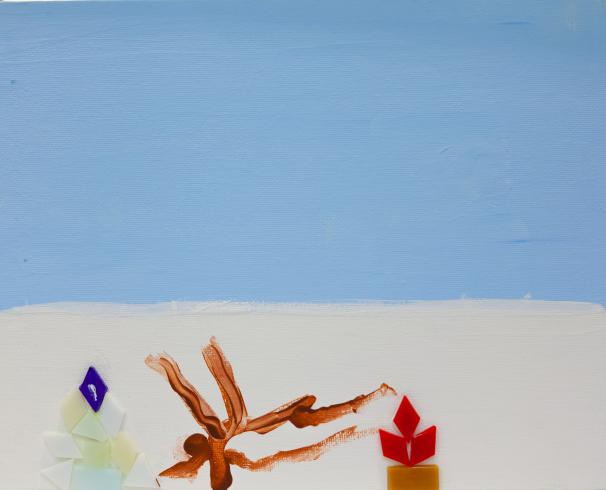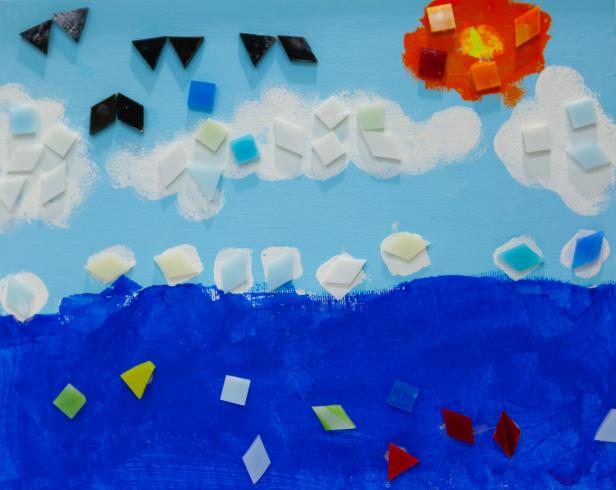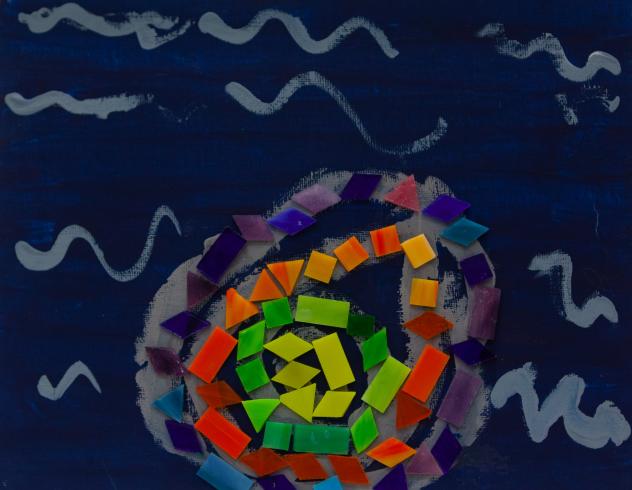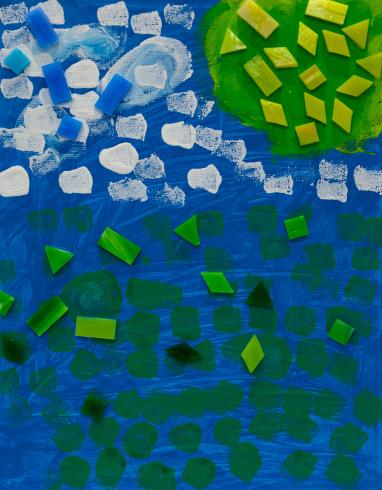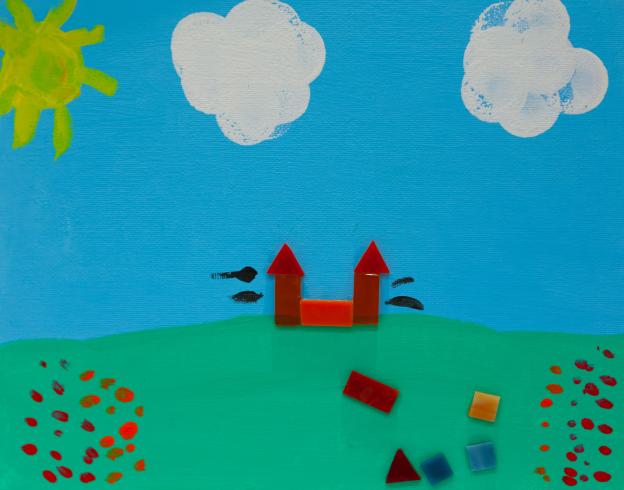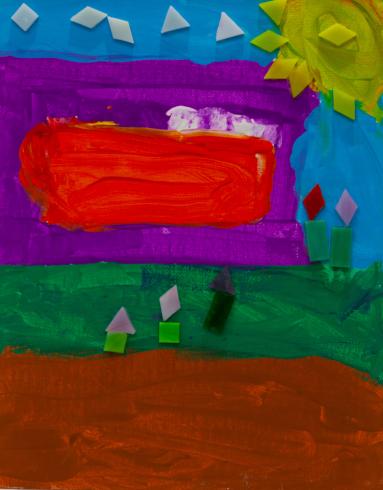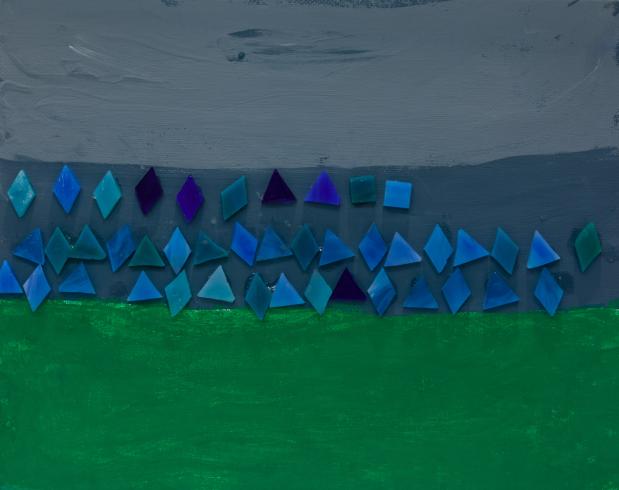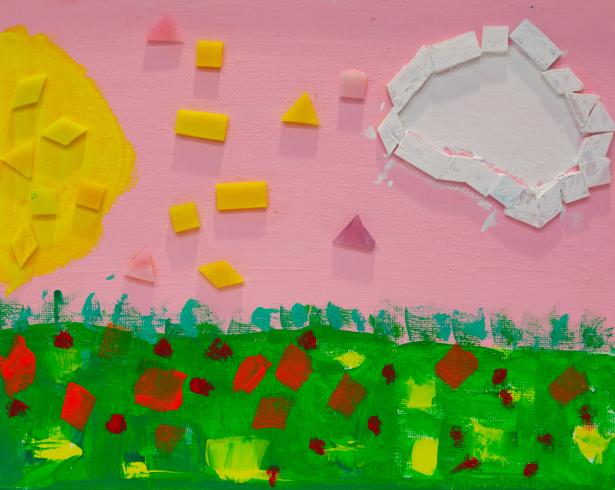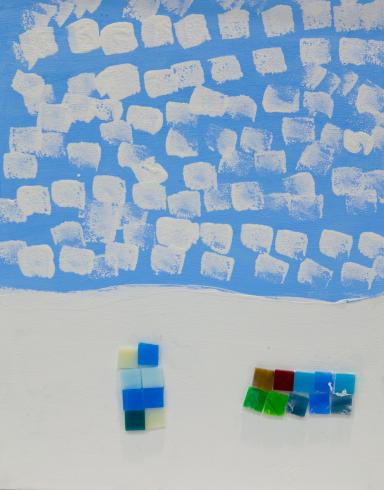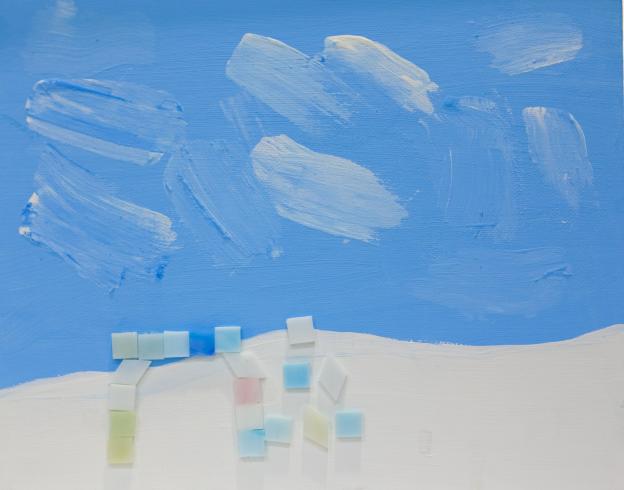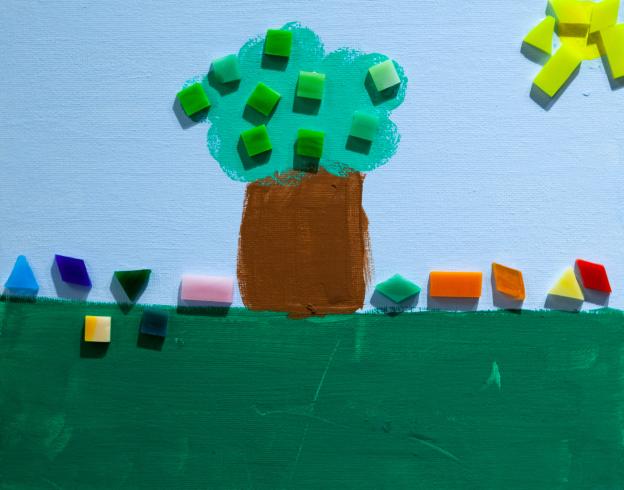 Panorama Elementary School
TEACHER: Terie Coley
CLASS: Grade 4 Math
PRISM.K12 STRATEGY: Empathize
ARTWORK INSPIRATION:  Amber Robles-Gordon, Fertile Grounds: of minds, wombs and the earth, 2019; Anni Albers, Fox II, 1972; Alma W. Thomas, Breeze Rustling through Fall Flowers, 1968; J.D. 'Okhai Ojeikere, Untitled (Ife Bronze), 1972

Students created artworks to explore lines of symmetry. They mixed together shaving cream and liquid watercolor paint and put the mixture on half of their paper. Once finished, students folded their papers and pressed down to create symmetrical art. Students did a gallery walk and EMPATHIZED with other students' works of art through questions such as: 
What did your partner create?

If you turn the paper, do you see something else? 

How does your perspective of the artwork change based on how you are holding the paper? 

What is your title?

 

What would you title your partner's artwork? 

How do the imperfections enhance the creation? 

Pick a color, what name would you give it? 

What do you think about this artwork? 

How is your response to the artwork similar to or different from someone else's?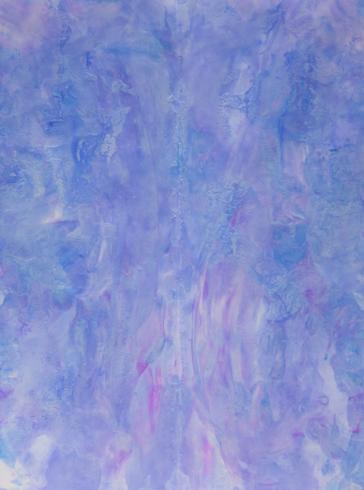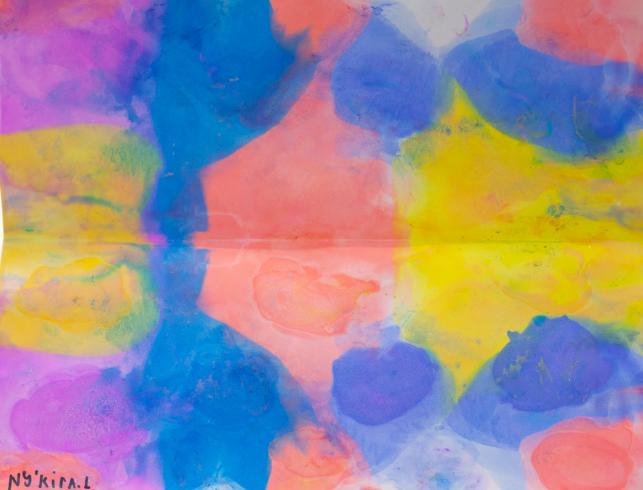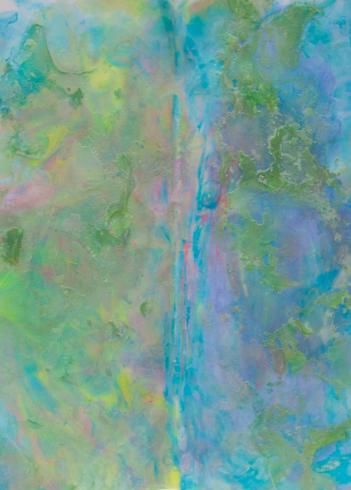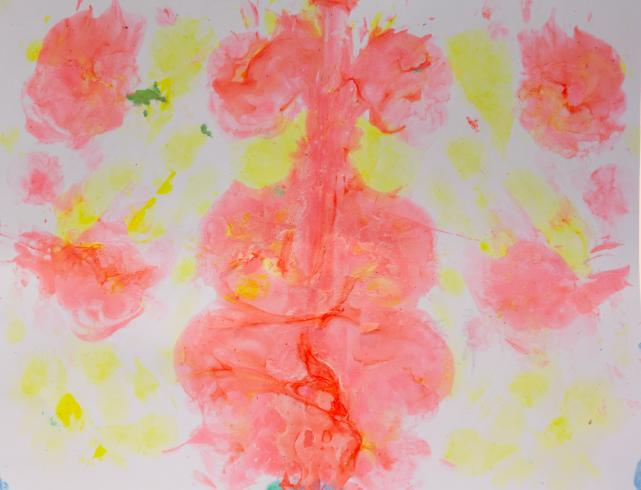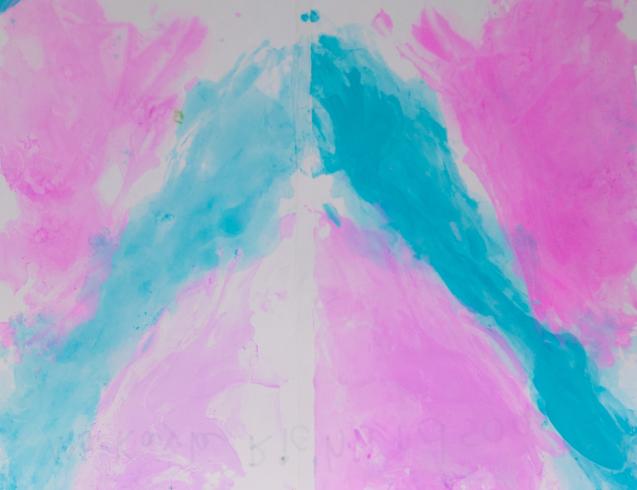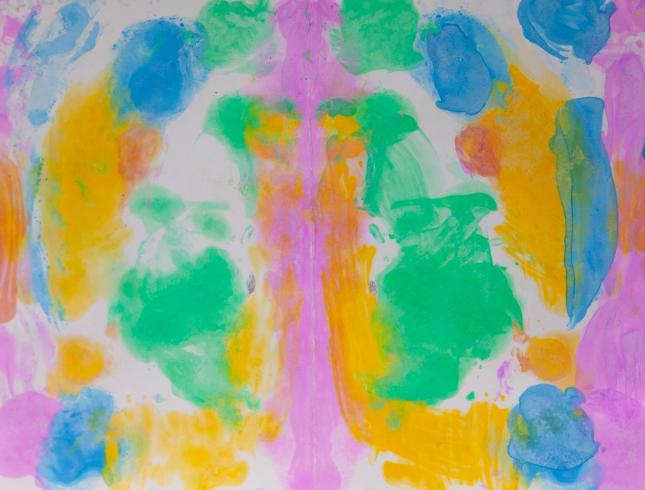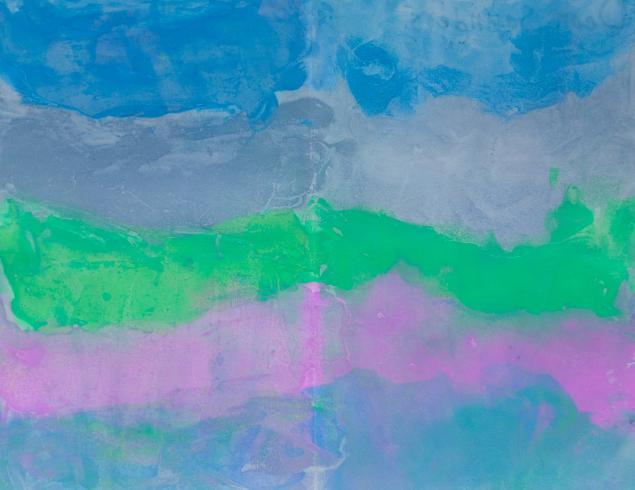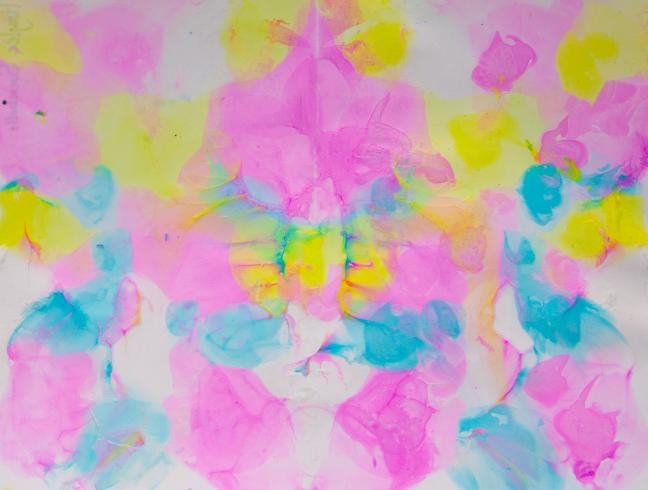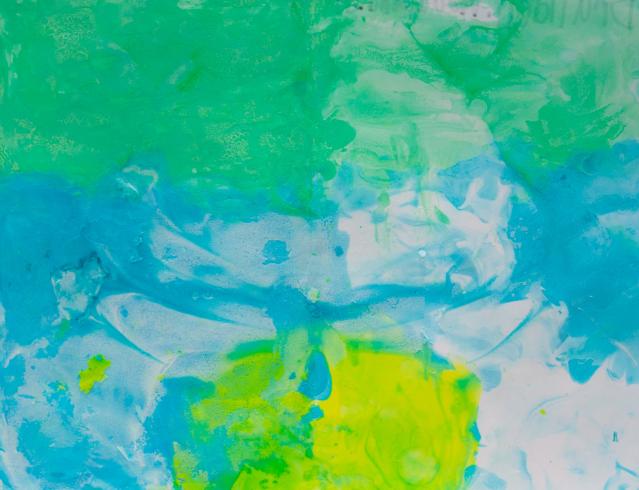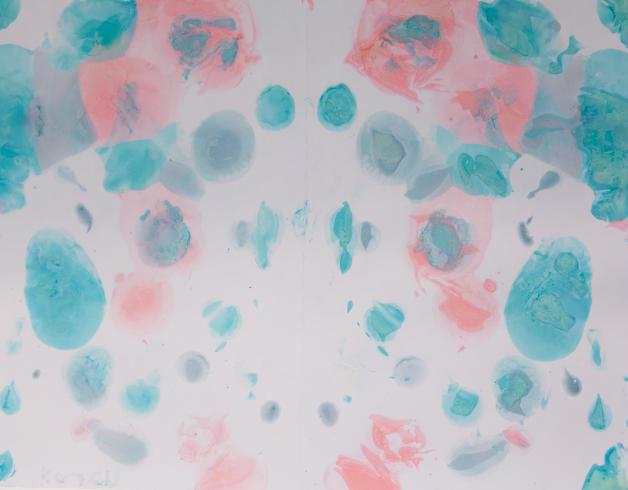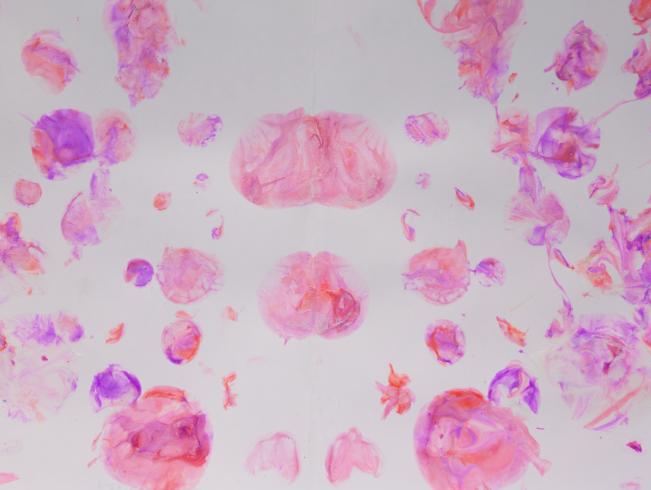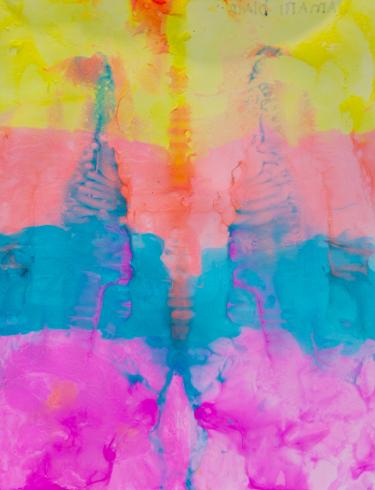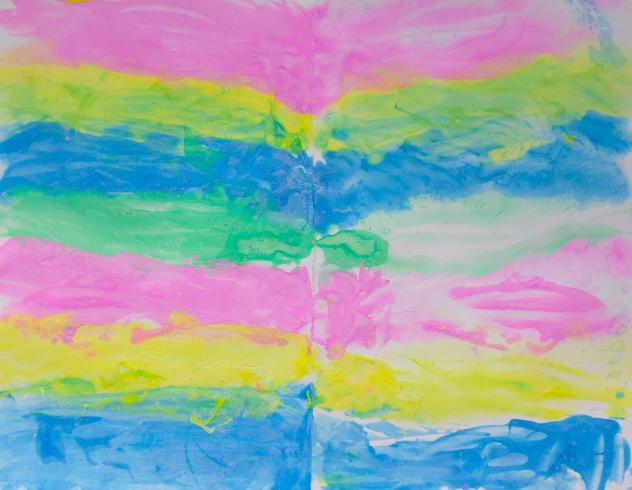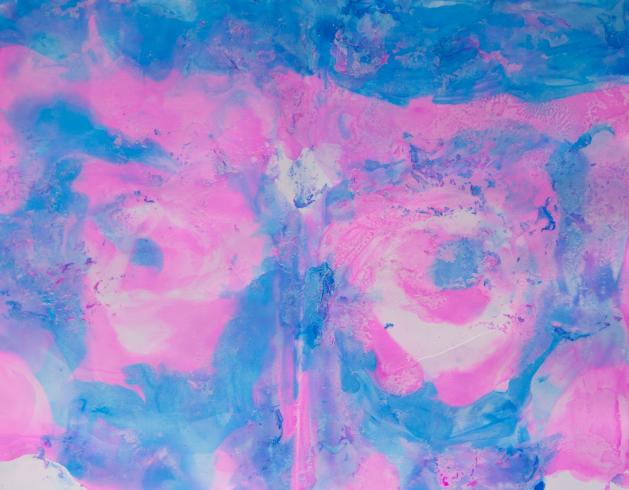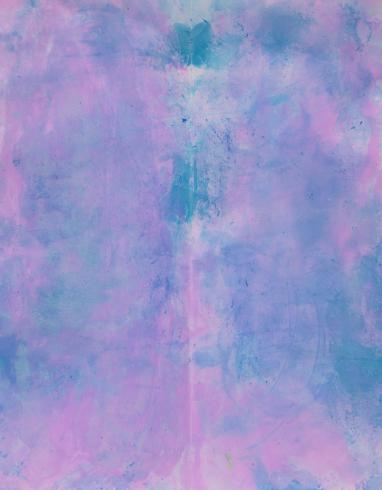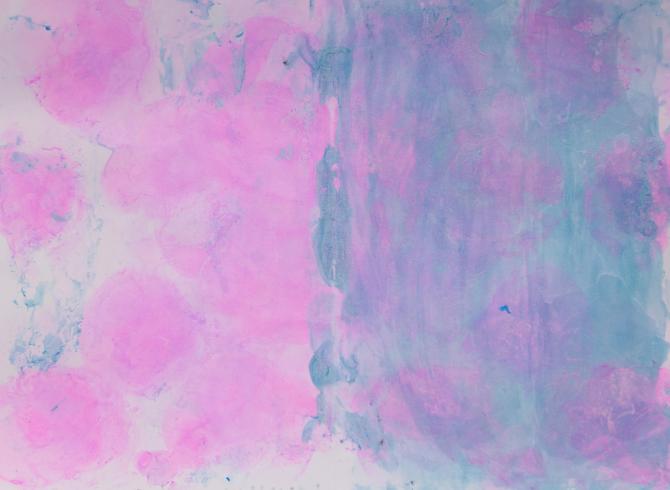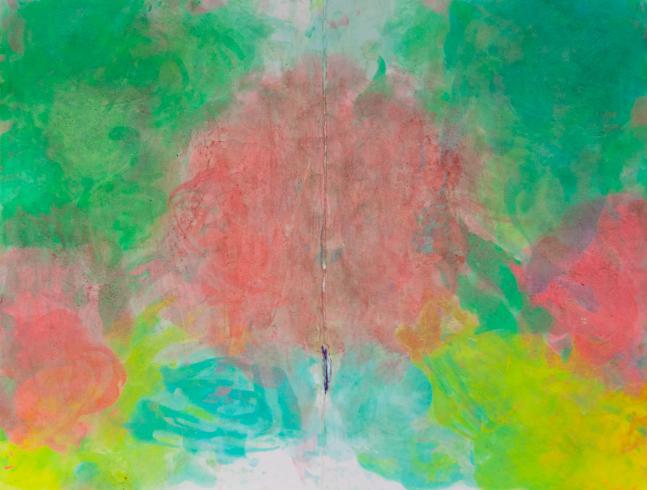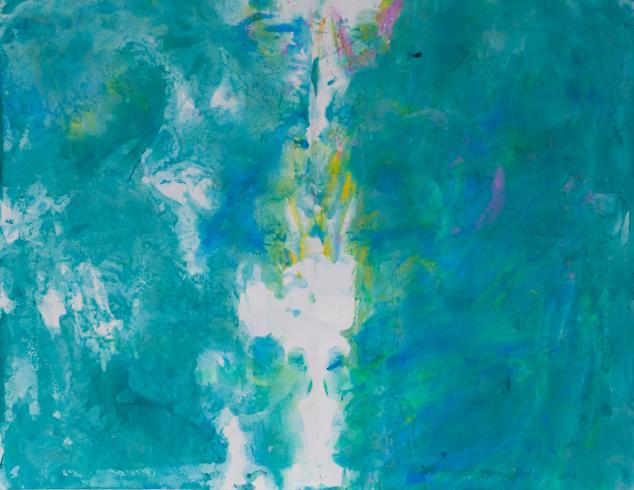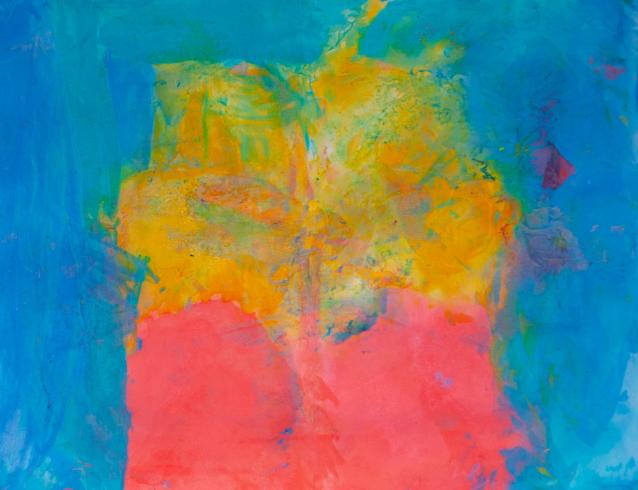 Our Lady of Victory School
TEACHER: Rosanne Weber 
CLASS: Grade 3 Art + Math
PRISM.K12 STRATEGIES: Identify, Connect
ARTWORK INSPIRATION: Alma W. Thomas, Breeze Rustling Through Fall Flowers, 1968; Light Blue Nursery, 1968; Wind Dancing with Spring Flowers, 1969

Grade 3 students created torn paper collages in the style of Alma Thomas to demonstrate their understanding of geometric concepts, parallel lines, and concentric circles. Students IDENTIFIED locations in their community to use as inspiration following the guiding words of Alma Thomas "Through color, I have sought to concentrate on beauty and happiness." Students CONNECTED their knowledge of parallel lines and concentric circles to Alma Thomas's work and when creating their work.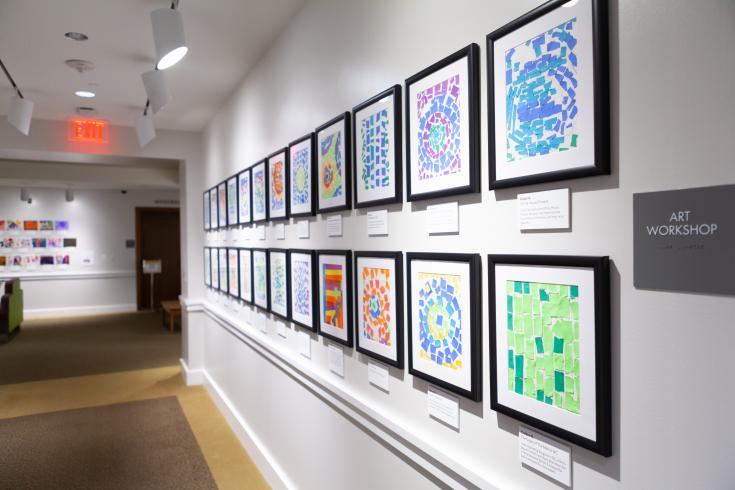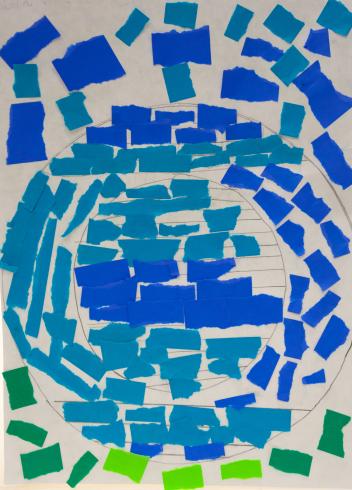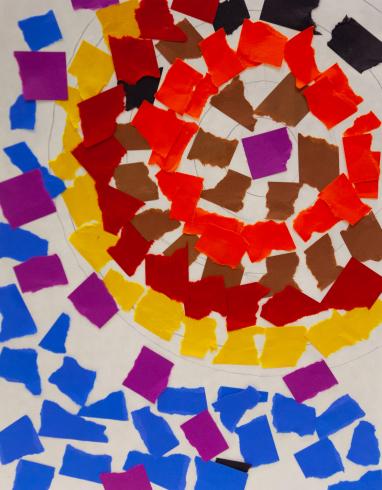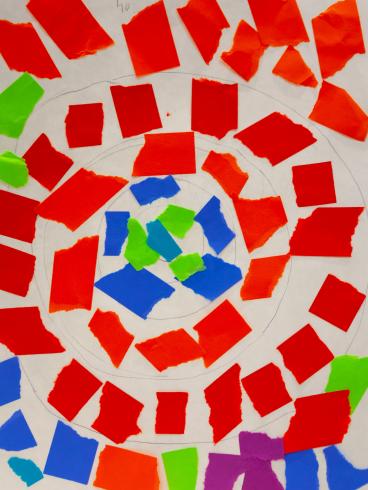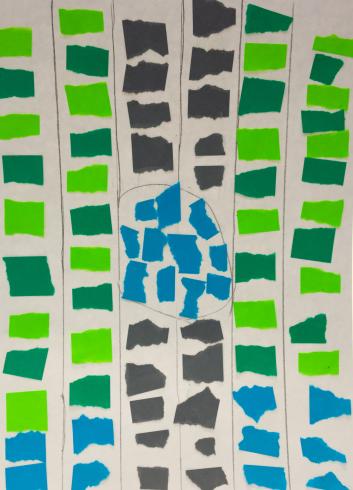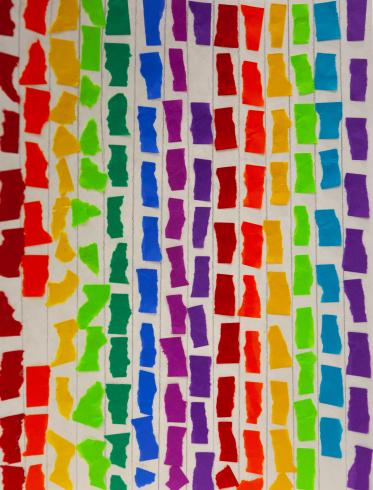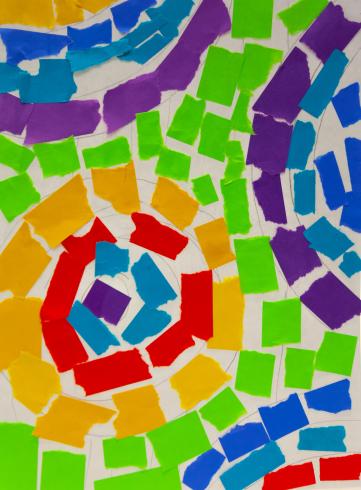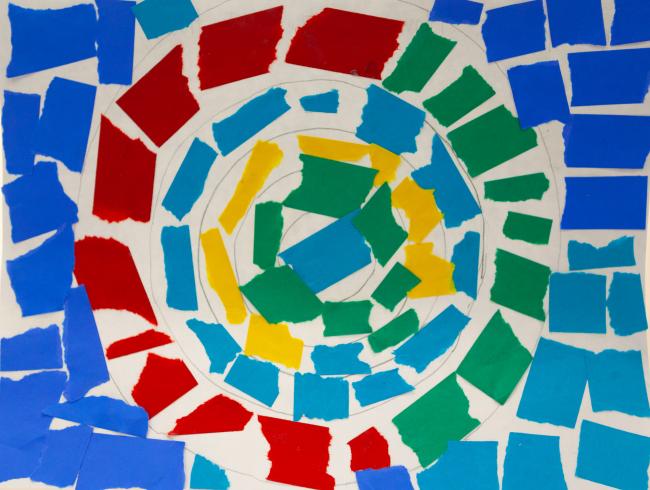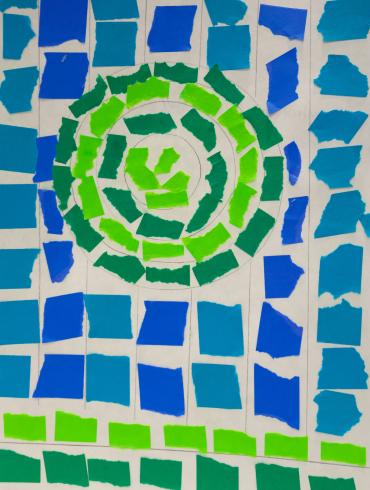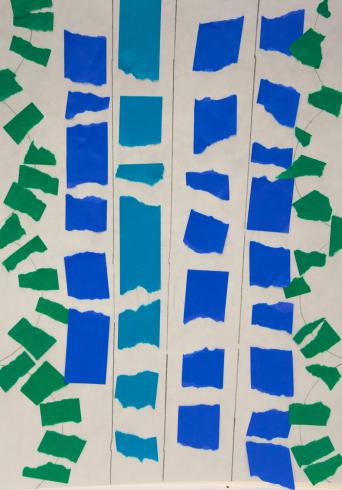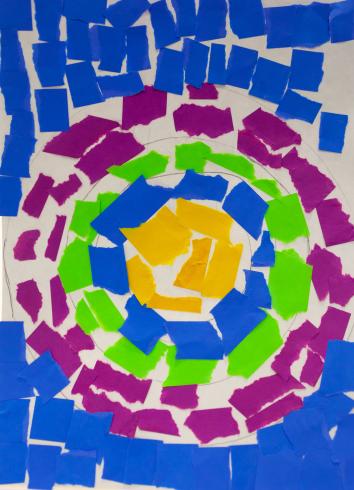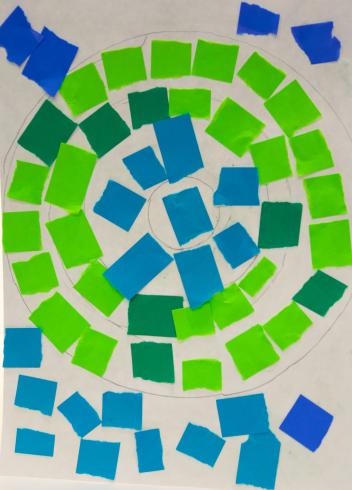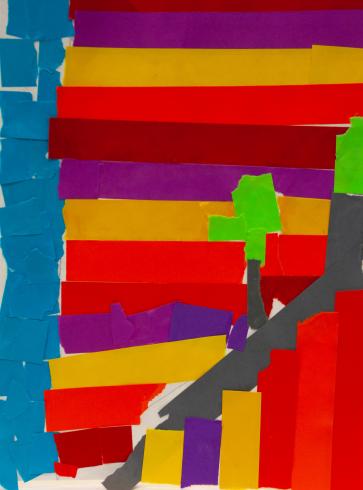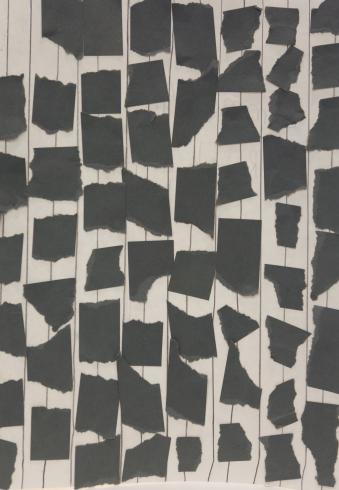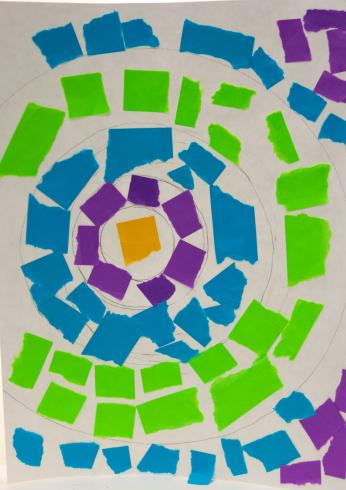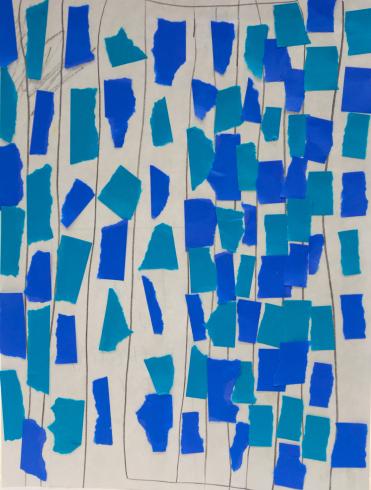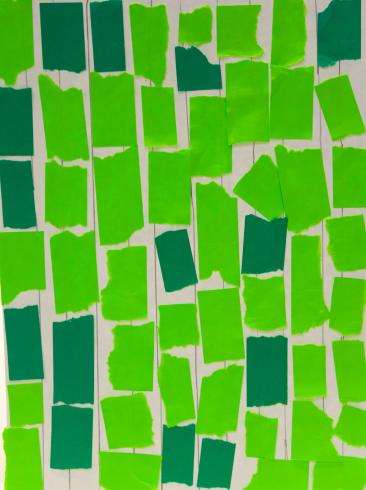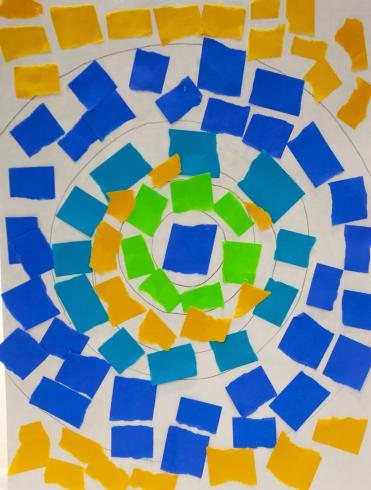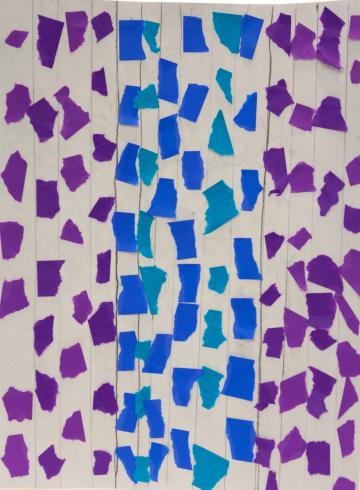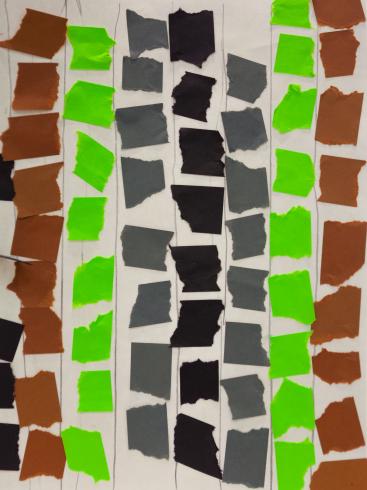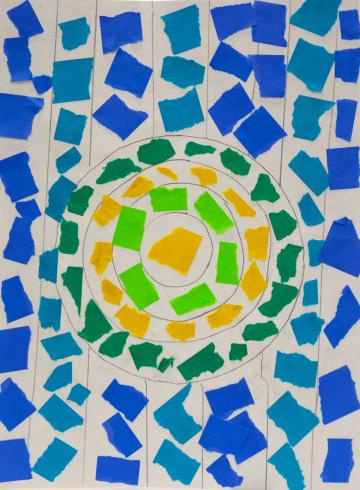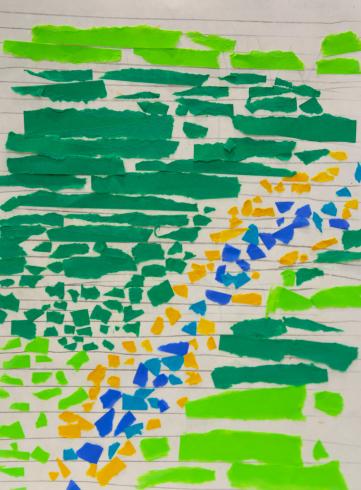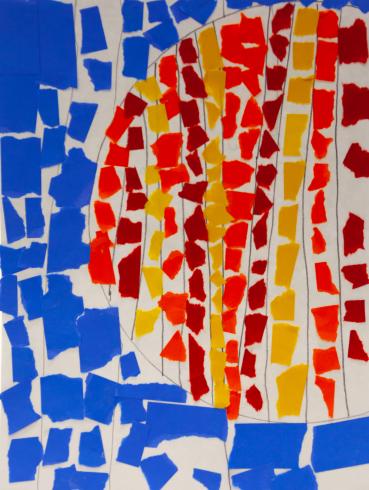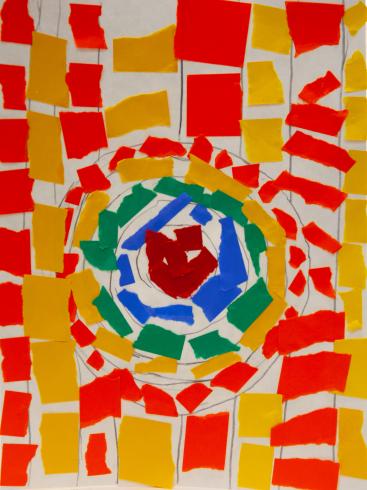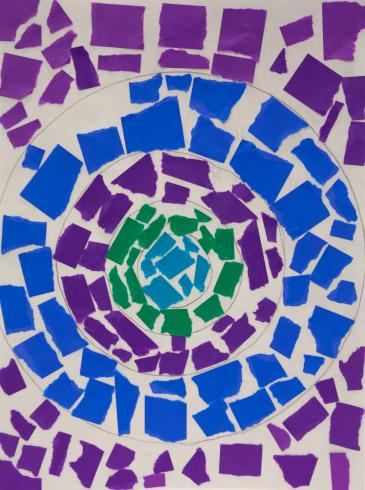 Flora Singer Elementary School
TEACHERS: Natalie Ramirez Gracias, Amanda Strite, Kelli Wilhite, & Brenda Villalta, with Ms. Begum & Ms. Bonazelli & Ms. Rich
CLASS: Grade 3 Science & Art
PRISM.K12 STRATEGIES: 
ARTWORK INSPIRATION:
This group is called a "Kindness of Artists"
Quest-i-on: "What affects an organism's survival?"
Students investigated the phenomena of animal groups and animal adaptations. Using pattern and color, students shared an animal in a habitat. 
Artists IDENTIFIED elements in artwork from The Phillips Collection and created a design inspired by the art element they preferred. They SYNTHESIZED their science knowledge about groups of animals, habitats, and biomes to create a mixed-media painting. A feature of the artwork is UV reactive luminous neon pigment to show animal adaptations and camouflage patterns within the environment in light and darkness.