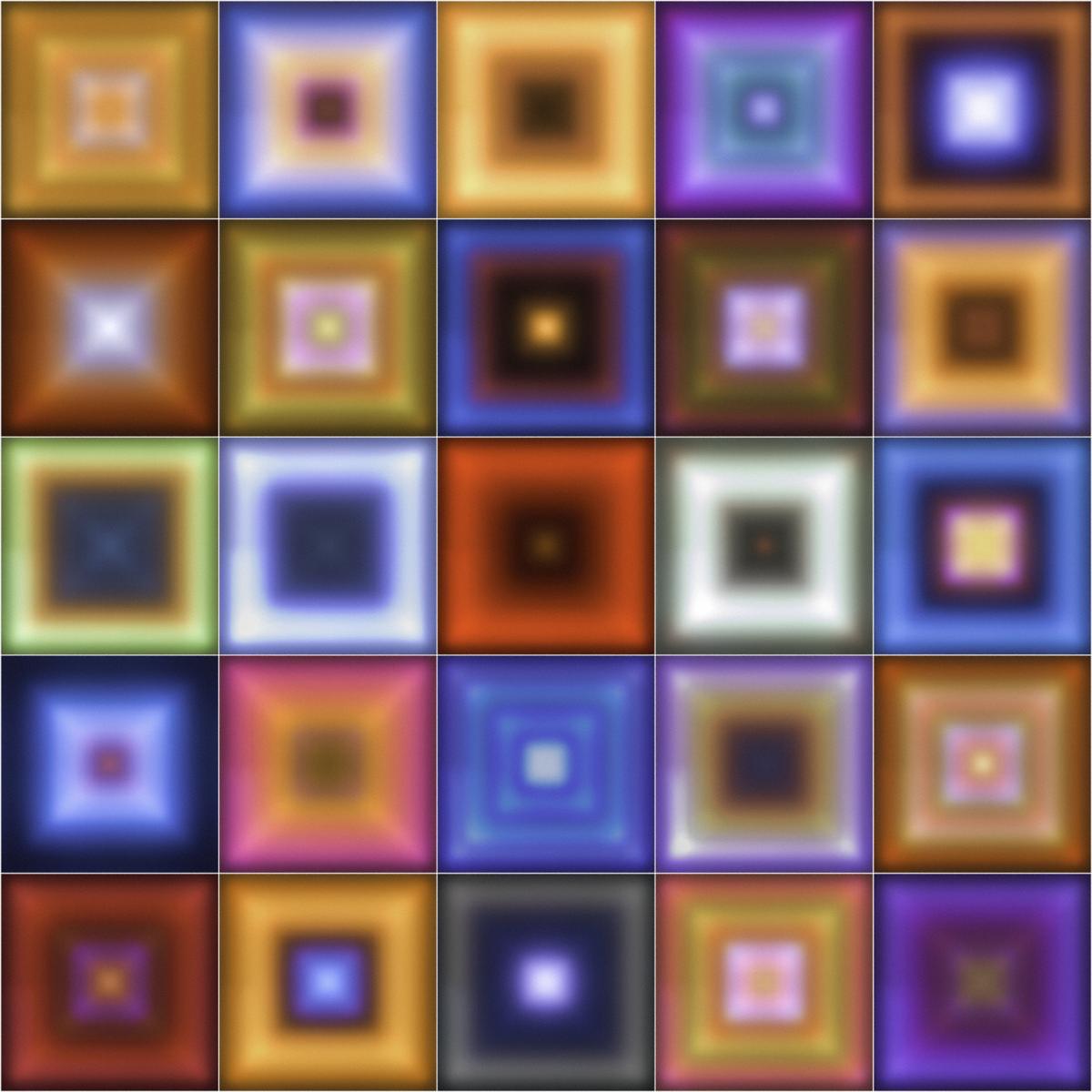 Born in Albuquerque, New Mexico, Leo Villareal began experimenting with light, sound, and video while studying set design and sculpture at Yale University. He is one of the most successful multimedia artist living today, having done site-specific commissions throughout the world, including at P.S.1 MoMA, New York; Brooklyn Academy of Music; Albright Knox Art Gallery, Buffalo; and the Nerman Museum of Contemporary Art, Overland Park, Kansas. His specializes in computer-programmed LED (light-emitting diode) installations and is best known in Washington for his light sculpture Multiverse, which he created between 2005 and 2008 for the concourse walkway between the East and West Buildings of the National Gallery.
Villareal's Scramble was directly inspired by a conversation between Villareal and artist Frank Stella, moderated by Phillips curator at large Klaus Ottmann, during a symposium held in conjunction with the exhibition Kandinsky and the Harmony of Silence in June 2011. The work consists of a square light box whose rapidly changing light-emitting diodes recreate the color-shift effect of Stella's 1967 sets for Merce Cunningham's dance piece of the same title. For Cunningham's Scramble, Stella stretched vividly-colored cloth over rectangular aluminum frames and mounted them onto casters that were moved around the stage resulting in an ever-shifting collage of purple, blue, red , green, yellow, and orange. Stella later created his celebrated Scramble series of paintings and prints made up of concentric squares of varying colors.
With its randomly generated color shifts that bleed softly into each other and onto the adjacent walls, Villareal's Scramble is a twenty-first century variation on the kind of abstract color field painting that is well represented in the Phillips Collection with major works by Kenneth Noland, Morris Louis, Sam Gilliam, and Mark Rothko.