UMD Partnership
2015-21 Partnership with the University of Maryland in College Park
University of Maryland
From 2015-2021, The Phillips Collection and the University of Maryland joined forces, creating a dynamic partnership between America's first museum of modern art and one of the country's leading academic institutions for research and innovation. With this partnership, the Phillips and UMD made a fundamental commitment to promote the best of both institutions, to offer UMD an arts home in the nation's capital, and to collaboratively invest in the continuous growth of UMD's excellent STEAM (science, technology, engineering, arts, and math) programming. UMD students and staff brought energy and scholarship to Northwest Washington, and students on campus benefited tremendously from Phillips resources in myriad ways such as joint teaching, research, and cultural activities; mobility of faculty, scholars, and students between institutions; and the creation and sharing of educational materials and resources across disciplines.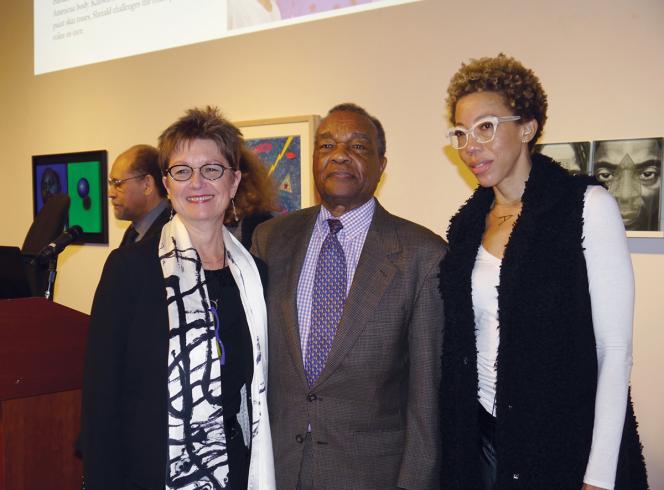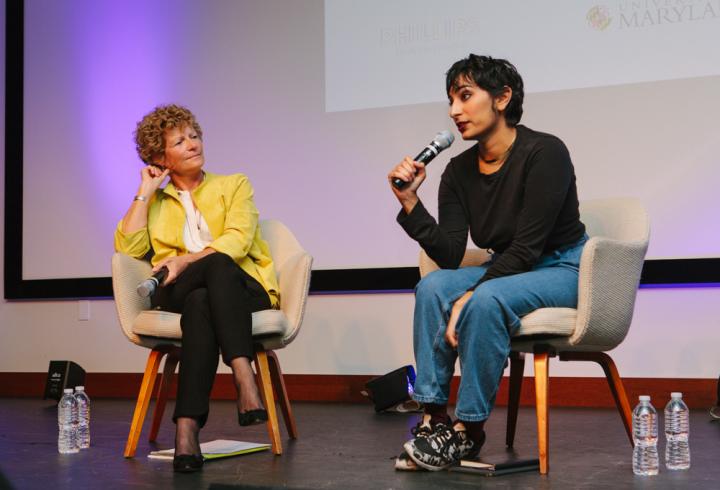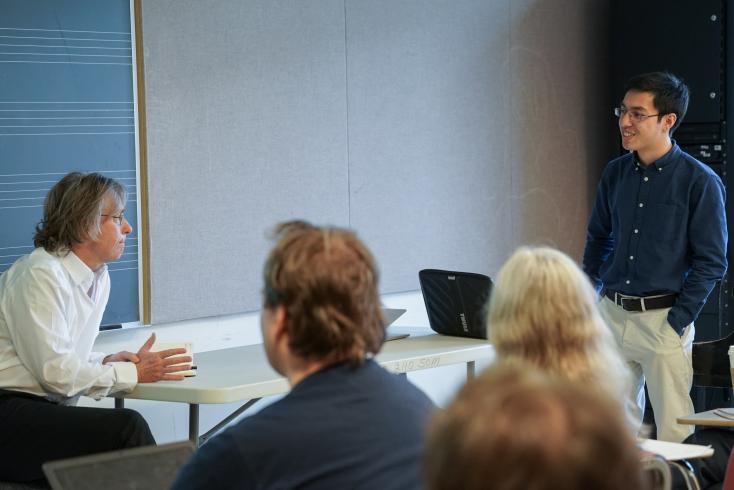 The Center for Art and Knowledge is the museum's nexus for academic work, scholarly exchange, and innovative interdisciplinary collaborations. Key collaborations under the Center include:
Artists of Conscience
The 2020 Phillips Collection—University of Maryland Artists of Conscience Forum was focused on Women, Race, and Representation.
Intersections Contemporary Art Projects
Since 2016, Intersections have been presented in association with the University of Maryland. Intersections is a series of contemporary art projects that explores—as the title suggests—the intriguing intersections between old and new traditions, modern and contemporary art practices, and museum spaces and artistic interventions. Featured artists include Los Carpinteros, Ranjani Shettar, Richard Tuttle, Arlene Shechet, Bettina Pousttchi, and Helen Frederick.
Music
The Phillips's unique Leading International Composers series profiles some of the most exciting composers of our time. Presenting an opportunity to delve into a composer's work in-depth through immersive, boundary-breaking performances by ensembles chosen by each composer, Leading International Composers takes the pulse of today's thriving new music scene. Delivered in partnership with the University of Maryland, each composer works with students at the UMD School of Music and engages in discussions of their creative work on-stage at The Phillips Collection.
The Phillips's Karel Appel sculpture finds a new home at UMD
PK-12 Education
In collaboration with UMD, the Phillips offers a continuing education course for PK-12 educators to expand their understanding of and skills in arts integration by planning, practicing, and implementing arts-integrated lessons in their classroom. Participants learn how to utilize Prism.K12 strategies for lesson planning while exploring the museum's artworks, artists, and resources. The course culminates with an exhibition of student artwork at the museum which is also presented on the Phillips's website. 
Phillips-UMD Prism.K12 Arts Integration Continuing Education Course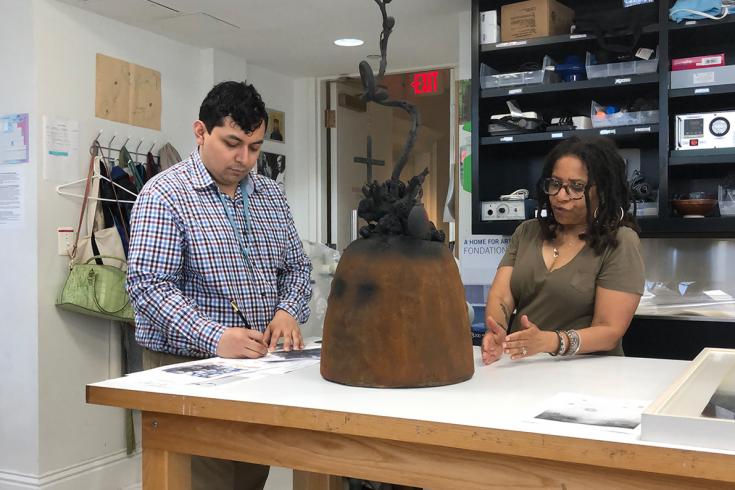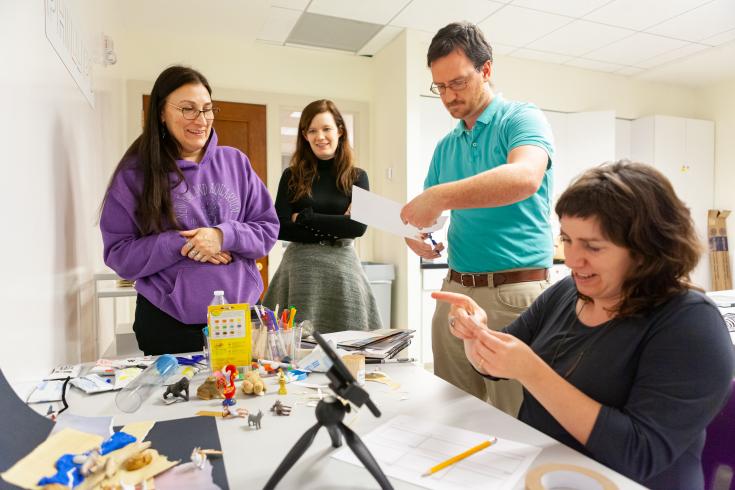 Conservation Science
In fall 2016, Patti Favero and Lilli Steele, Head of Conservation at the Phillips, began discussions with scientists from UMD's Department of Material Science and Engineering and the National Institute for Standards and Technology (NIST) to investigate the potential uses of nano-hydrogels in the cleaning of paintings. In February 2017, Patti and Lilli gave a presentation at NIST about technical research at The Phillips Collection. This presentation was the first step in the development of a formal research plan to be shared between Phillips conservators and UMD and NIST scientists.
Digitization Project
In December 2015, The Phillips Collection and University of Maryland assembled a Digitization Committee to formulate how to digitize the museum's collection of 9,500 scholarly books, exhibition catalogues, and correspondence, and to make it readily available to scholars and members of the general public. Digitization began in October 2018 after The Phillips Collection received a multi-year grant from IMLS.