Stay Connected
Visit this page often for resources and ideas to connect with art from home.

Explore Seeing Differently by theme with our 360 virtual tour
Phillips Music
Watch your favorite Phillips Music performance broadcasts of the 80th anniversary season recorded in High Definition Audio and Video. 
Read
"The Phillips's Exhibition Community in Focus is Cathartic After 2020," by Jennifer Anne Mitchell, Washington City Paper
"At 100, The Phillips Collection doesn't seem to have aged," by Sebastian Smee, The Washington Post
"The Hiring Practice That Stymies Equity in the Museum Workforce," by Makeba Clay, American Alliance of Museums
"There is a moral facet to caring about the arts." Dorothy Kosinski in conversation with Jeffrey Gedmin for The American Interest
"This Art Museum Was Founded in Response to a Pandemic Death. It Has Much to Teach Us Now." by Dorothy Kosinski, Op-Ed in ARTnews
"David Driskell, 1931-2020," by Kriston Capps, Washington City Paper
"Art is helping seniors piece together snippets of their past." by Tara Bahrampour, The Washington Post
"The Transformative Power of Inclusive Storytelling in Museums," by Makeba Clay, American Alliance of Museums

The Artist in Conversation
As part of our centennial celebration, The Phillips Collection conducted in-depth interviews with important voices in art today.
Watch & Listen
Catch up on artist and curator talks
Explore Our Recent Exhibitions
Audio Tour + Artist Talks
Listen to audio stops about works in the permanent collection, as well as recordings of our Conversations with Artists events featuring leading contemporary artists.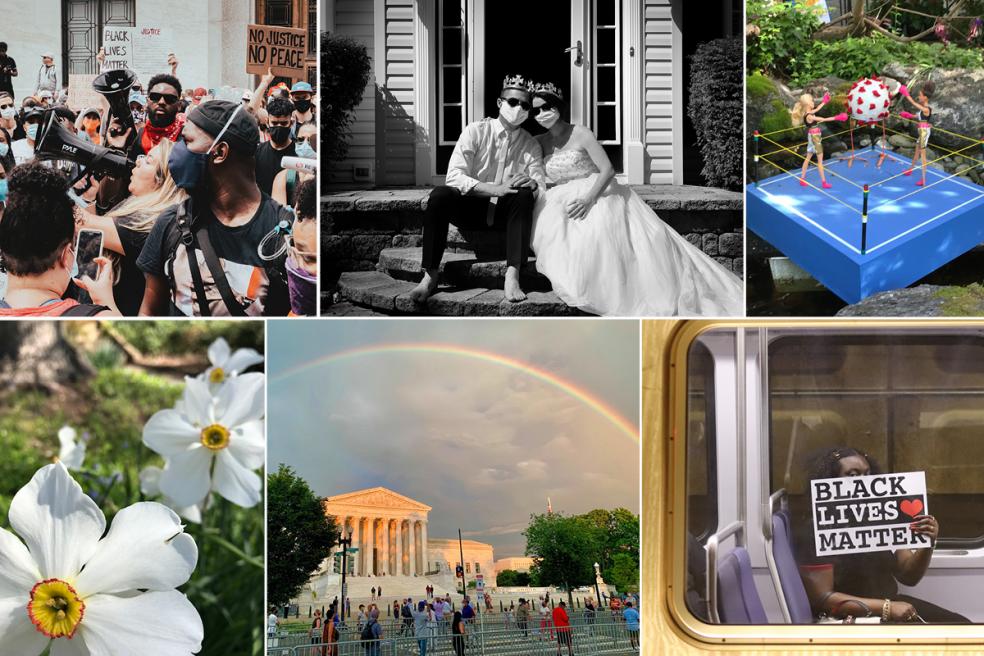 Community in Focus
Our Community in Focus project captured the human emotions that connect us all—joy, suffering, resilience, and everything in between. 
Dive Deeper into the Phillips