Recent Acquisitions
The Phillips Collection has continued to build on its unique collecting legacy launched in 1921, and has deliberately sought to enhance diversity and inclusion within the collection.
The Phillips Collection is proud to share new acquisitions which reflect the museum's efforts to enhance and diversify the collection by embracing works that reflect a narrative of modern and contemporary art beyond the traditional focus on European and American art, and also speak to the communities we hope to serve.
Photography
The museum's recent acquisitions include multiple gifts of photography works—the fastest-growing area of the collection that includes nearly 1,700 objects today. Frank Stewart (b. 1949, Nashville, TN), on the occasion of his first museum retrospective, Frank Stewart's Nexus: An American Photographer's Journey, 1960s to the Present, gifted the Phillips three photographs: Clock of the Earth, Mamfe, Ghana (1998), Miles in the Green Room (1981), and Stomping the Blues (1997). Stewart's work centers around empathetic images of lives experienced and observed, including the influence of Black life and culture in the United States, his travels to Africa, and music and jazz in particular.
Recently on view was a triptych titled Zibandlela VI, III, and II, The Sails, Durban (2020) by Zanele Muholi (b. 1972, Umlazi, South Africa), gifted by Eric Richter and Charles Shoener in honor of The Phillips Collection's Director Emerita Dorothy Kosinski. For more than a decade, Muholi has documented LGBTQ+ communities in South Africa to reassert their existence in response to discrimination and violence. Featuring three self-portraits, the triptych is part of the artist's wider practice that explores issues of identity, self-representation, and expression.
Important acquisitions also enrich the museum's historic collections of American post-war photography. A gift of 22 works by Aaron Siskind (1903–1991) from Michal Venera and Michelle Kurtz introduces into the collection the artist's abstract works created from the 1950s to 80s. The Phillips acquired its first photograph by Siskind in 2003 and now retains 85 works that span his entire career. In addition, a group of 25 black-and-white photographs by seminal street photographers Sid Grossman (1913–1955), Arthur Leipzig (1918–2014), and Leon Levinstein (1910–1988) have entered the collection through a gift of Michal Venera; and 13 architectural and dance photographs by Philip Trager (b. 1935, Bridgeport, Connecticut) augment existing contemporary holdings through a gift of Philip Trager in honor of Kosinski.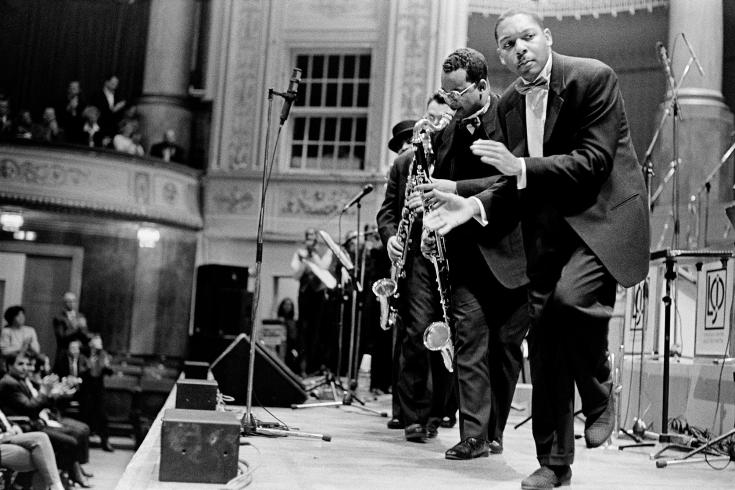 Contemporary Voices
Several new acquisitions align with The Phillips Collection's ongoing commitment to amplifying the voices and perspectives of artists from diverse backgrounds. With acquisitions from artists including Linling Lu (b. 1983, Zunyi, Guizhou Province, China), Sanford Biggers (b. 1970, Los Angeles, CA), and Marta Pérez García (b. 1965, Arecibo, Puerto Rico)—all of whom had significant presentations with the Phillips's Intersections series—the museum continues to grow its collection of contemporary collection.
The museum's first acquisition of Lu's work also marks an important milestone for the Phillips: One Hundred Melodies of Solitude No.99 (2020) is the first artwork by a Chinese-born American woman artist to enter the collection. As seen in her recent Intersections project Soundwaves, Lu frequently draws inspiration from elements of classical music; her ongoing series One Hundred Melodies of Solitude visualizes soundwaves into vividly colored spatial configurations.
Glitch (2022) by Biggers, purchased through the Dreier Fund for Acquisitions, is part of the artist's ongoing series of quilt-based works. Consisting of painted and repurposed pre-20th-century quilts, the work examines the malleability of cultural heritage, identity, and histories. For his 2021 Intersections project, Mosaic, Biggers responded to the Phillips's five works by quiltmakers of Gee's Bend, Alabama (partial gifts of the Souls Grown Deep Foundation in 2019); Glitch adds to the museum's growing collection of textile works.
Additionally, in an engagement with new mediums and practices, The Phillips Collection has purchased Move the Way You Want (2022) by artist Jonathan Monaghan (b. 1986, New York, NY), which was first exhibited as part of the artist's 2022 Intersections project. The artwork is an eight-minute digital video that also includes a fully digital clone with NFT registration. In the film, Monaghan's surrealist dreamscape confronts viewers with an illusionistic yet dehumanized world filled with opulent architectural decor and familiar mass-produced items of today.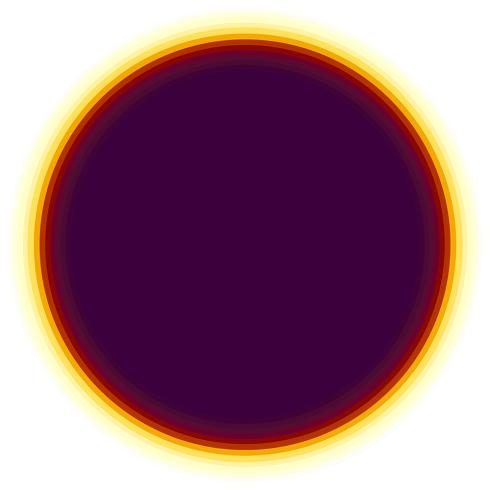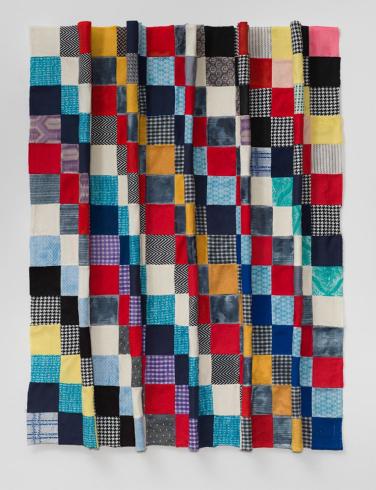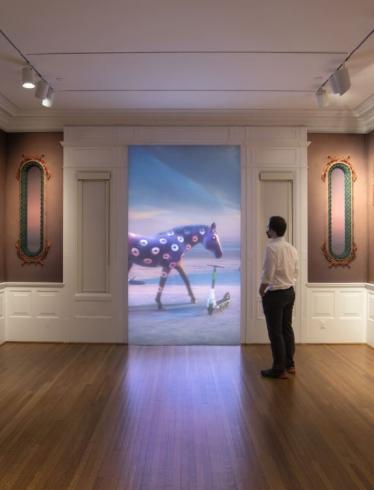 Celebrating DC
The Phillips remains committed to supporting artists whose practice has particular relevance to the DC area. Two sculptures by Puerto Rican, DC-based artist Pérez García have entered the collection through a gift of Robert and Barbara Liotta through the Sidney and Nina Josephs Trust. Both artworks were included in the 2022 Intersections project Restos Traces which examined the recollection and preservation of memory as it relates to trauma and domestic violence. The museum has also acquired Untitled (1973, a silkscreen print by artist Minnie Klavans (1915–1999) through a gift from Judith L. Klavans on behalf of the Klavans Family. Klavans worked in DC throughout her career, studying under printmaker Lou Stovall, and today is associated with a wider group of artists in the Washington Color School. Additionally, the dynamic painting The Big 5 (2005) and bold etching Journey through Migration (1985, editioned 2004), by DC-based artist Joyce Wellman (b. 1949, New York, NY) joined the collection through a gift from the artist, along with a geometric mixed-media work by Sam Gilliam (1933-2022), gift of Elsa Barr Williams.