Intersections: Linling Lu
Soundwaves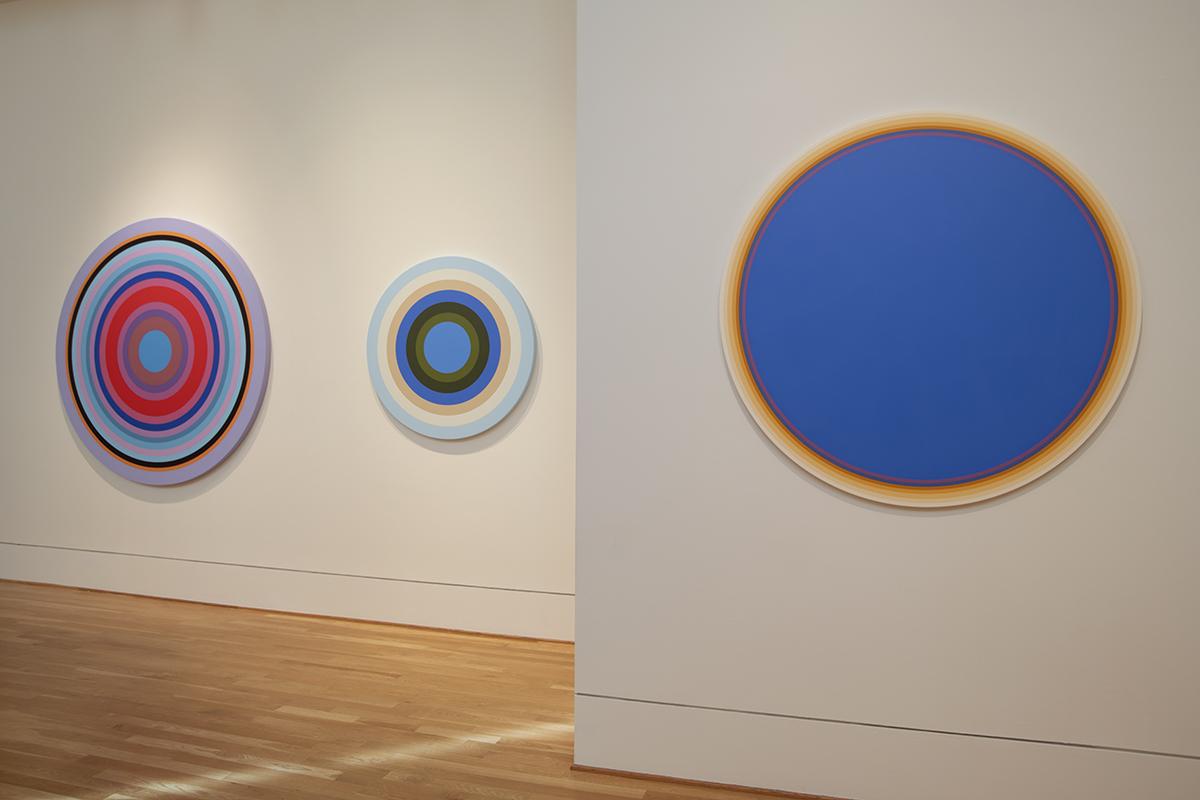 Linling Lu's signature works are abstract paintings with concentric rings of bright, pulsating colors. These circular canvases (tondos) ranging in scale from small to human-size, have hypnotic as well as sonic qualities, inspiring introspection and contemplation. They give color, shape, and form to music, a primary source of inspiration for the artist who was first trained as a classical pianist.
In Soundwaves, Lu engages with the Phillips Music performance of Philip Glass's Etude no. 16 played on piano by Timo Andres by visualizing the sound into a spatial configuration—soundwaves. She takes the repetitive notes and chords from Glass's music and translates them into a physical space: the seven notes played on the piano by the left hand are represented by seven paintings on the left side of the gallery, and the five notes played by the right hand are represented by five paintings on the right side of the gallery. "In this special arrangement, the emotions of music are carried through colors of paintings, each painting becoming an instrument, a source of sound that materializes the poetic quality of music."
Glass's music and Lu's painting share rigor, but also something atmospheric and dreamy. Much like etudes, which are built from small cyclical blocks of music with repetitive rhythm creating melody and motion, Lu's paintings are made with repetitive circular color bands arranged in various widths and intervals. In both one feels calm and emotional pulsation—soundwaves of nostalgia, joy, and solitude, but also a firm sense of order.
IMAGE: Installation view of Soundwaves, Photo: Lee Stalsworth
Timo Andres performs Etude no. 16 by Philip Glass
About the Artist
Linling Lu was born in 1983 in Zunyi, Guizhou Province, China, and currently lives and works in Baltimore. In addition to her colorful circular paintings, Lu's other work includes small sculptures of interlocking wood blocks, as well as fabric collages that incorporate Chinese textiles. Lu received a BFA and MFA in painting from the Maryland Institute College of Art. Her work has been presented in numerous exhibitions, including at Towson University's Center for the Arts (2018), Kohl Gallery at Washington College (2019), The Delaware Contemporary (2021), Katzen Arts Center at American University (2022), and Kalamazoo Institute of Arts (2022). Lu's work is in the collections of Microsoft Art, Louis Vuitton, City Center DC, and the Embassy of the United States of America in Beijing. 
---
Intersections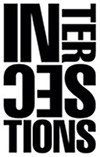 Intersections is a series of contemporary art projects that explores—as the title suggests—the intriguing intersections between old and new traditions, modern and contemporary art practices, and museum spaces and artistic interventions. Whether engaging with the permanent collection or diverse spaces in the museum, the projects suggest new relationships with their own surprises. Many of the projects also riff on the nontraditional nature of the museum's galleries, sometimes activating spaces that are not typical exhibition areas with art produced specifically for those locations.