Intersections: Marta Pérez García
Restos-Traces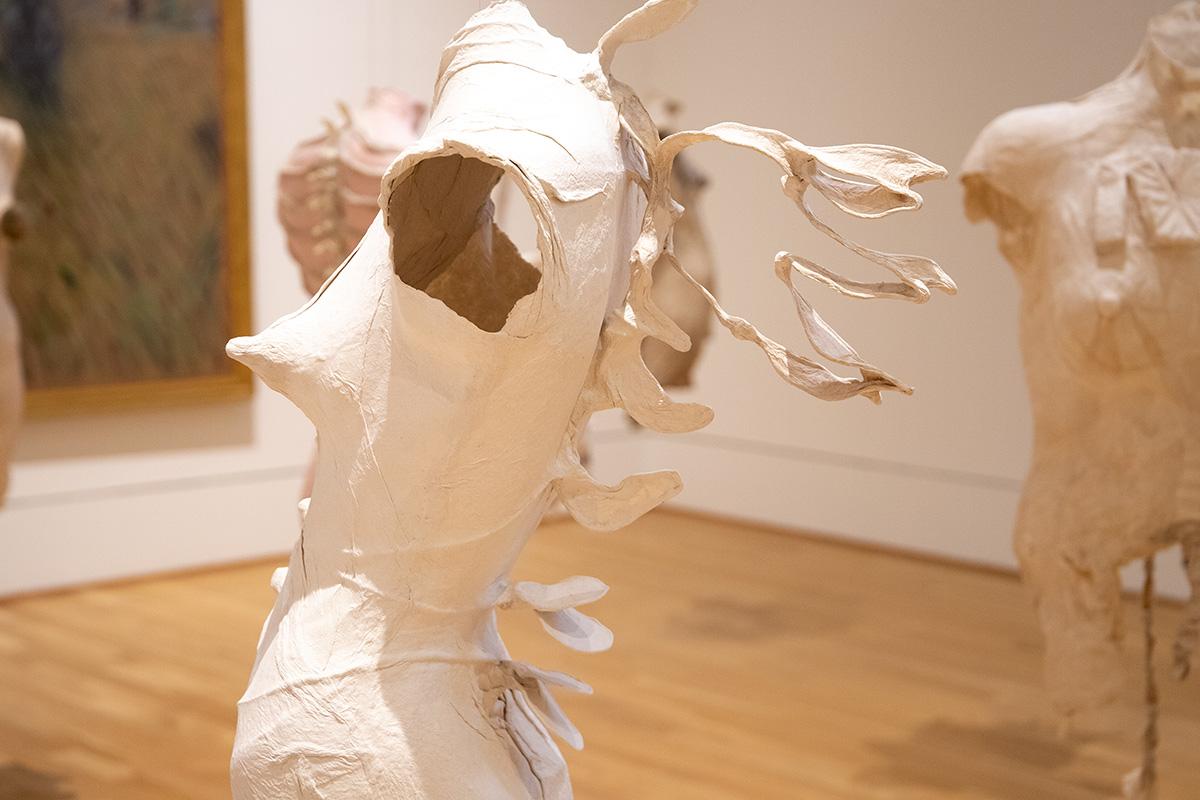 Marta Pérez García's art explores in a poetic way a wide range of human conditions, from fragility and vulnerability to strength and survival. Her recent work, created during the COVID-19 pandemic, addresses the troubling yet rarely discussed increase in domestic violence due to stay-at-home orders, especially toward women and children. Her Intersections project Restos-Traces speaks to that.
Restos-Traces is comprised of 19 female torsos constructed with handmade paper and added elements such as wire, nails, metal spikes, hair, teeth, and film negative. The Spanish-English title (restos meaning ruins or remaining) alludes to the recollection and preservation of memories through visual storytelling, in this case memories of brutality, abuse, and trauma. Pérez García's headless torsos are muted, ranging in skin tones from light to dark. Modeled after standard female mannequins, they are similar in size but differ in appearance and expression. Some are dressed and others are more sexualized; some are hurting while others are fighting. They are at once eerie and beautiful, fearless, and dignified. What gives them bearing and power are their accentuated spines that become symbols of resistance, tenacity, and continued existence. As Pérez García puts it, "I try to give, in a way, visibility to the women who are not here anymore, but at the same time for us to see in these bodies our own lives."
In Restos-Traces, the torsos are paired with two works from the Phillips's permanent collection: Francis Bacon's Study of a Figure in a Landscape (1952)—a painting that emanates loss, anxiety, and frailness—and Annette Messager's My Little Effigies (1989-90), an installation with stuffed animals holding pictures of body parts with handwritten texts expressing emotions such as anger, laughter, and reconciliation. When enclosed in the gallery space, the works of Bacon, Messager, and Pérez García intensify an array of physical and psychological states, from victimization to endurance, detachment to companionship.

IMAGE: Marta Pérez García, Nameless, 2021-22, Handmade paper, wire, nails, metal spikes, hair, teeth, film negative, Dimensions variable, Courtesy of the artist, Photo: AK Blythe
Take a 360-degree tour of the exhibition
Marta Pérez García on Restos-Traces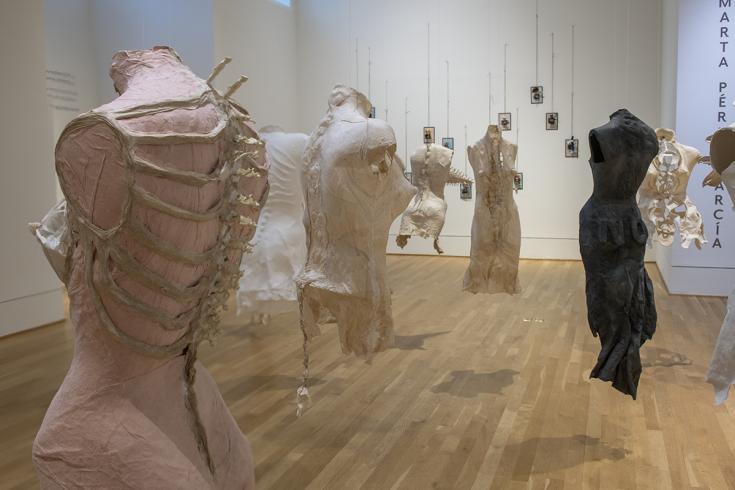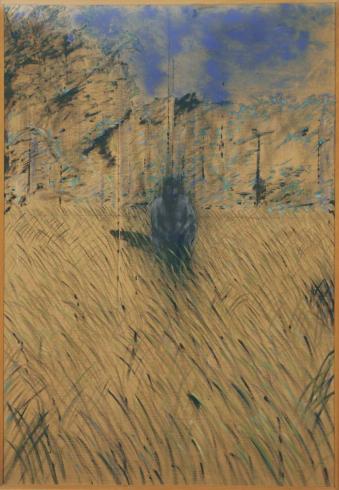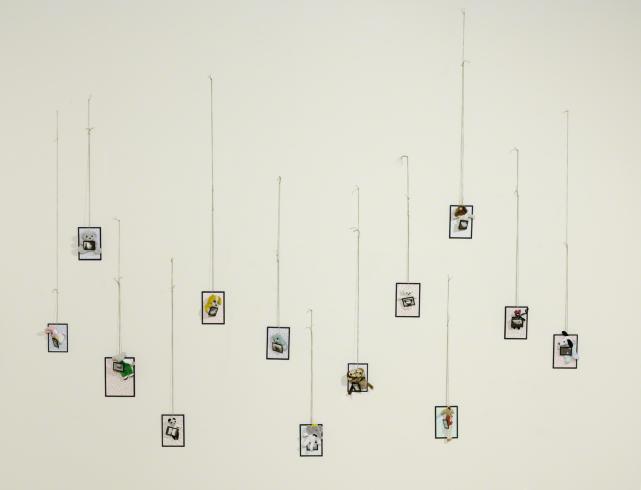 Marta Pérez García in conversation with Curatorial Assistant Camille Brown
Originally from Arecibo, Puerto Rico, Marta Pérez García was trained as a printmaker at the Tyler School of Art and Architecture at Temple University, Philadelphia, where she received an MFA. Her artworks are the collections of the Museo de Arte de Puerto Rico, Museo de Arte Contemporáneo de Puerto Rico, and the Library of Congress, Washington, DC, among others. She has been awarded Public Art Building Communities Grants, in 2018 for I'm Gonna Get You, a large mixed-media installation on gender violence exhibited at the Reeves Center, and again in 2020. Recently, Pérez García was awarded the 2021 Vita Paper Arts Residency at Pyramid Atlantic Art Center in Hyattsville, Maryland.
---
Intersections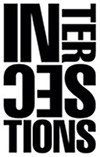 Intersections is a series of contemporary art projects that explores—as the title suggests—the intriguing intersections between old and new traditions, modern and contemporary art practices, and museum spaces and artistic interventions. Whether engaging with the permanent collection or diverse spaces in the museum, the projects suggest new relationships with their own surprises. Many of the projects also riff on the nontraditional nature of the museum's galleries, sometimes activating spaces that are not typical exhibition areas with art produced specifically for those locations.