Conservation
The Conservation Department cares for the works of art in the permanent collection.

The Conservation Studio began as a 250-square-foot studio in the Goh Annex, created by retrofitting an office on the fourth floor in 1989. 

The ample natural light that is critical to a conservator's work environment made this upper floor location ideal to establish an in-house facility. With the renovation of the Goh Annex in 2006, the studio tripled in size and full refurbished the space, thanks to support from the Sherman Fairchild Foundation. 
A team of two full-time conservators, three part time conservators, and a collections care manager oversees the care of the collection, ensuring the condition and appearance of the works of art are at their best before being presented to the public. In addition to the treatment of the museum's holdings, conservators advise on  on issues concerning the museum environment, such as lighting, temperature, and humidity that will optimize the preservation of the diverse holdings of artworks. They are committed to studying the materials and techniques of artists and over the years, have added to the scholarship about numerous works in the museum. 
Conservation Departments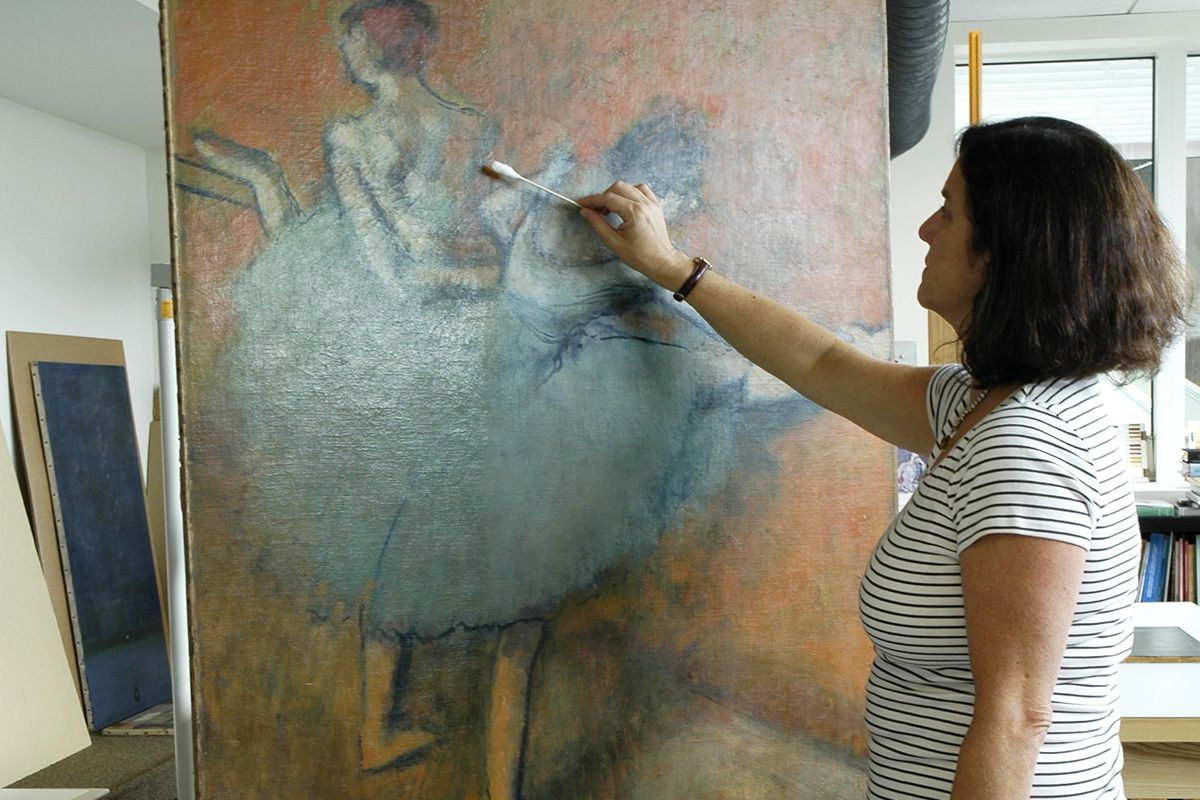 Paintings Conservation
Head of Conservation Elizabeth Steele removes discolored varnish from Edgar Degas's Dancers at the Barre (c. 1900).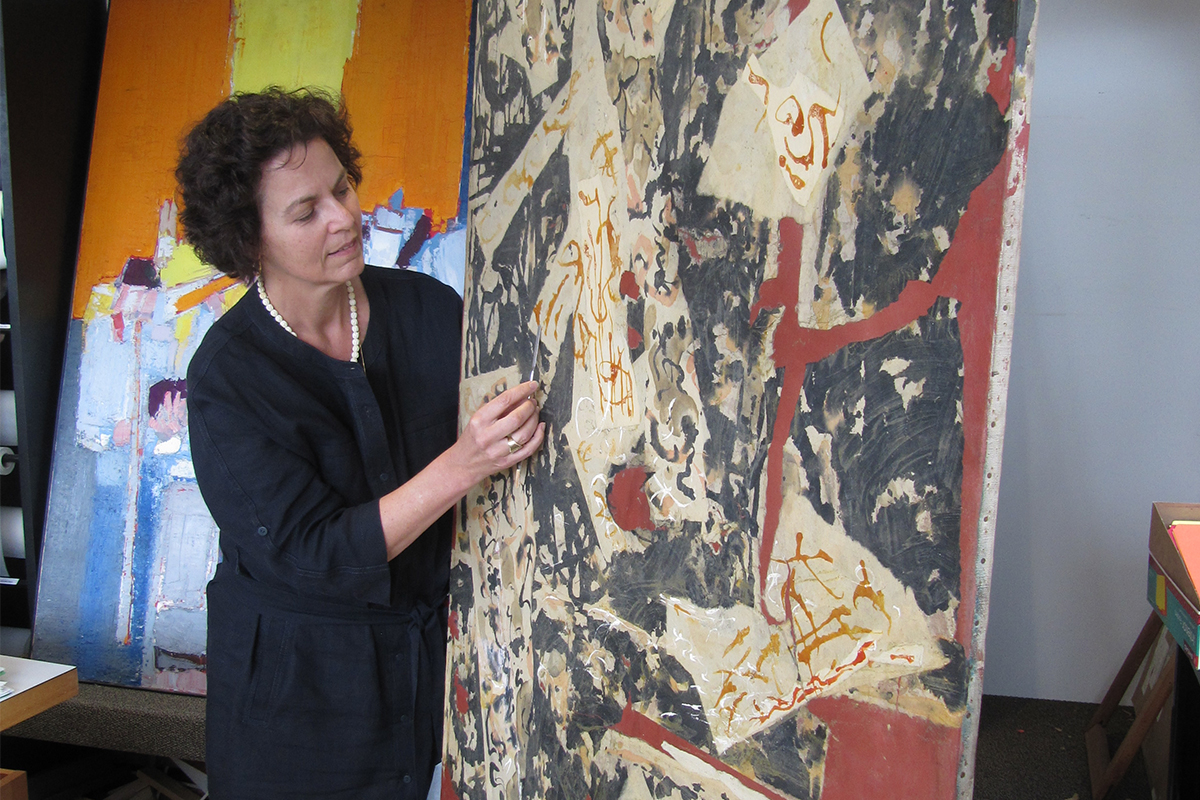 Paper Conservation
Paper Conservator Sylvia Albro treats Jackson Pollock's Collage and Oil (1951), reattaching pieces of the collage that have become disengaged.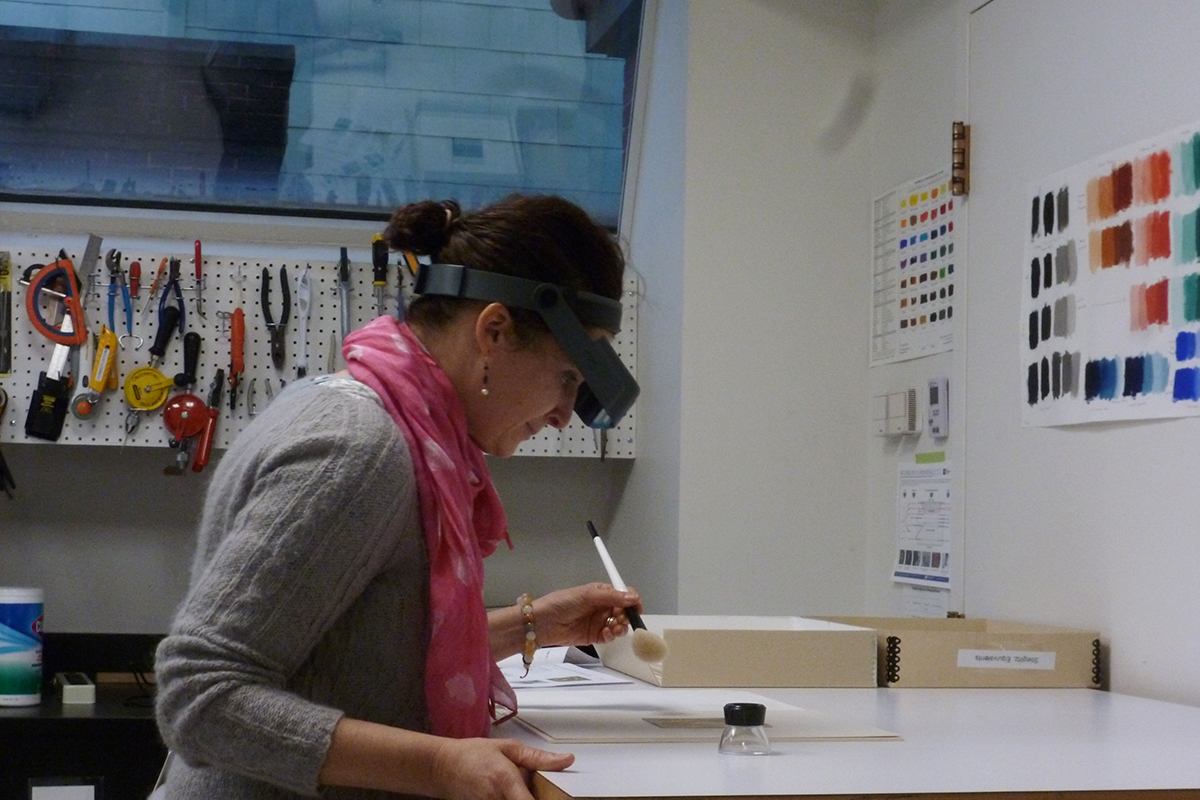 Photography Conservation
Photography Conservator Ewa Paul prepares new storage housing for Alfred Stieglitz's series of nineteen silver gelatin prints, the Equivalents (1925-1931).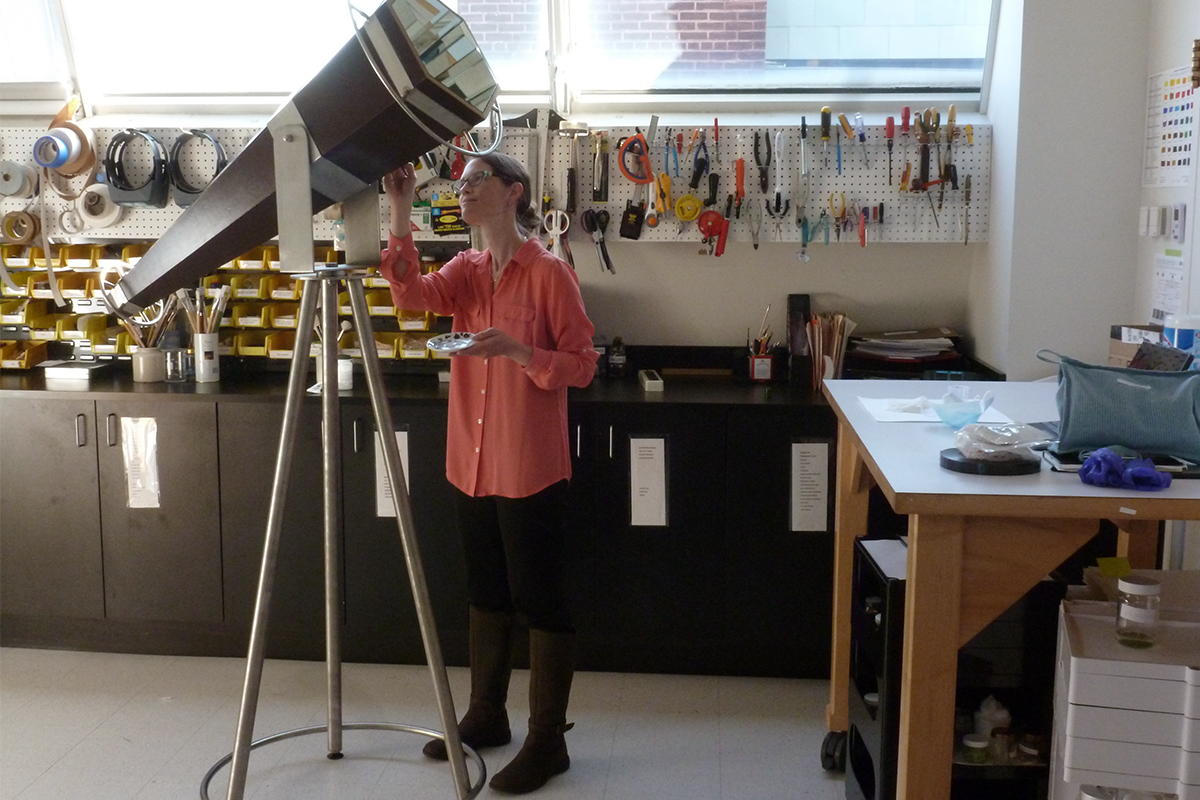 Sculpture Conservation
Sculptor Conservator Simona Cristanetti finishes cleaning and retouching Kaleidoscopic Telescope (2001) by Olafur Eliasson in preparation for its inclusion in the 2021 Centennial Exhibition.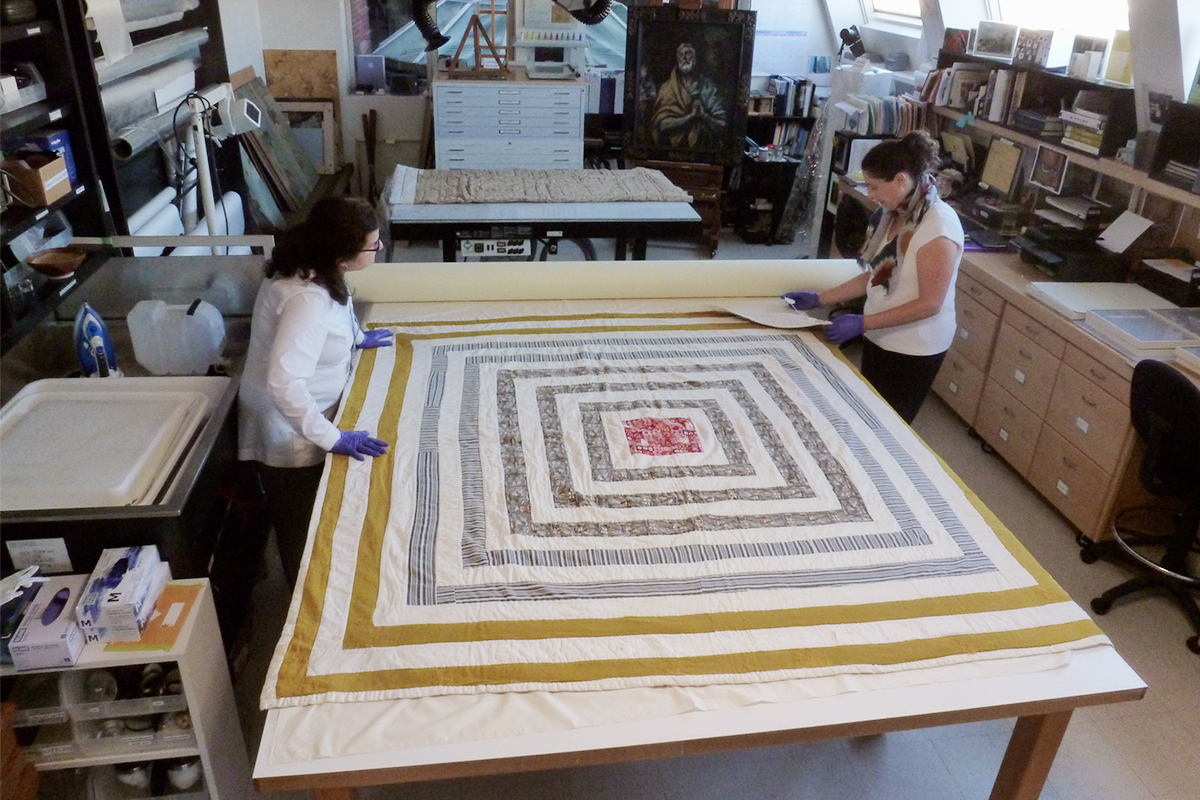 Collection Care Management
Conservators prepare Gee's Bend quilt Housetop (1960) by Malissa Pettway to be rolled for storage.
Research Projects
Research carried out on individual artists or works of art have been the centerpiece of numerous special exhibitions. The conservation studio is often a place to gather art historians, curators, artists and conservators to study works of art as a group, initiating stimulating discussions on ways of seeing things across multiple disciplines.
Conservator's Perspective
In conjunction with the exhibition Picasso: Painting the Blue Period, Associate Conservator Patricia Favero on discoveries on Pablo Picasso's The Blue Room.
A Closer Look
In conjunction with the exhibition Georges Braque and the Cubist Still Life, 1928-1945, this video showcases the technical examinations of four Braque paintings in our collection. These studies revealed new discoveries about Braque's working methods, his palette, pigments, and the layering structure and composition of his materials.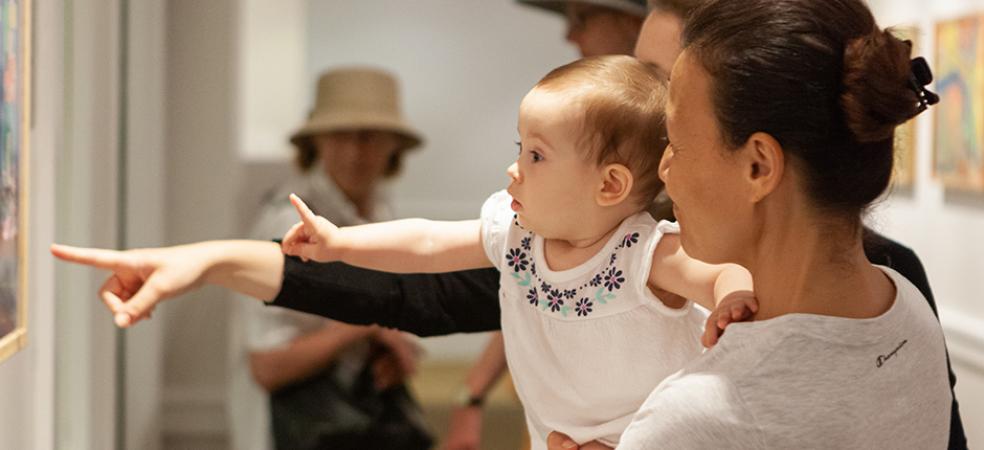 Support the Phillips
Help America's first museum of modern art make a difference in your community and beyond.