Phillips@THEARC Presents Portraits of Resilience, Featuring Photographs by Jonathan Banks That Share the Stories of Survivors of Torture
April 7, 2022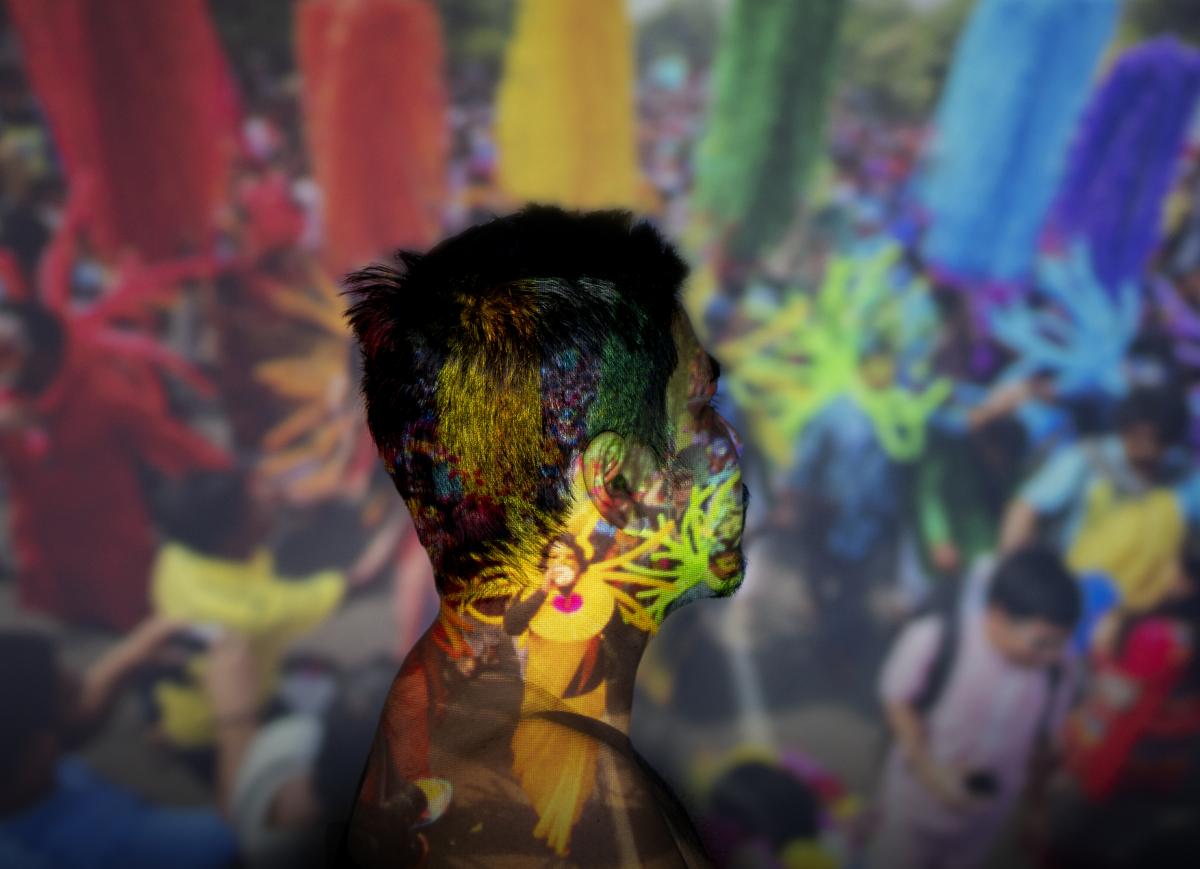 The exhibition is held in collaboration with the artist, the survivors, and Torture Abolition and Survivors Support Coalition (TASSC)

WASHINGTON, DC—The Phillips Collection presents Portraits of Resilience at Phillips@THEARC, the museum's satellite campus in Southeast DC. The ongoing photo series by British photographer Jonathan Banks features images of survivors of torture from around the world who fled their home countries seeking safety, recovery, and political asylum. Portraits of Resilience incorporates voices from countries such as the Republic of Congo, Bangladesh, Cameroon, Ethiopia, Pakistan, and the Democratic Republic of the Congo. The exhibition is on view from April 27 to July 29, 2022.
"TASSC International is the only organization founded by survivors of torture for survivors of torture, in order to bring healing and ending torture worldwide," explains TASSC's Acting Executive Director Alysha Tagert. "These portraits give the survivors an opportunity to share their stories in a unique way, visually representing the beauty of their resilience in overcoming their torture experience. We are thrilled that the community can join as a witness to survivor stories and connect with these incredible people. Thank you to The Phillips Collection and Jonathan for joining with survivors in their journey." 
Jonathan Banks began the project in 2018 to educate the public about the practice of torture and allow survivors to share their stories in an exploratory and creative fashion—with the ethos that survivors are the strongest and most effective voice in the campaign to abolish torture. To center the voices and stories of the survivors, Banks asks the survivors to select a photograph of significance to them to then be projected onto their portrait. Whether a serene landscape or a vibrant street scene, the projected images show familiar places lost to the individuals. The portraits speak to their past aspirations, hopes, and dreams. At Phillips@THEARC, visitors will be invited to write letters to survivors and take photos with Polaroid cameras to share their own stories of resilience.
"As we watch Ukrainian refugees flee violent attacks and integrate Afghan refugees into our DC community following the fall of Kabul, these portraits humanize the people at the heart of such enormous conflicts," says Vradenburg Director and CEO Dorothy Kosinski. "The exhibition continues our work to address important global issues that were also the focus of our summer 2019 exhibition The Warmth of Other Suns: Stories of Global Displacement."
Most participating survivors were tortured by repressive governments for reasons varying from joining oppositional political parties to being persecuted for their religion or sexual orientation, or for exposing government corruption. Not all survivors want to be recognized for fear of repercussions to their friends and family, so some names have been changed to protect identities. The series poses questions about place, home, and humanity in the midst of the growing global refugee crisis.
"Engaging the public through art is the focus of The Phillips Collection's work at THEARC," notes Director of Community Engagement Nehemiah Dixon III. "We hope that this exhibition leads to deeper conversations about the refugee crisis, and the role that race, national origin, and class play in impacting who we extend empathy and humanity to and how."

LOCATION
Phillips@THEARC
1801 Mississippi Avenue, SE
Washington, DC 20020
www.phillipscollection.org/thearc

OPENING EVENT
April 27, 2022, 6:30 pm
Livestream open to the public
Survivors will be in conversation with Jonathan Banks with remarks from TASSC.

ABOUT JONATHAN BANKS
Jonathan Banks is an award-winning British photographer with over 25 years of experience collaborating with charitable organizations and NGOs documenting important humanitarian campaigns and human rights concerns. Banks has photographed in over 80 different countries, documenting subjects as diverse as mask dancing festivals in Burkina Faso, the effects of the Chernobyl disaster in the Ukraine and the aftermath of 9/11 in New York.
Banks studied under the prolific artist John Blakemore, and graduated from the University of Derby with a BA honors in Photographic Studies. Banks has diversified over the years into photographing for corporate clients but continues to work with NGOs, charitable organizations, and editorial publications.
He is the longest serving British Red Cross photographer and has exhibited work in support of International Alert.

ABOUT TORTURE ABOLITION AND SURVIVORS SUPPORT COALITION (TASSC)
TASSC takes an integrated and survivor-centered approach to its work with survivors of torture. All of its staff work with survivors through a trauma-informed and strength-based perspective, focusing on resilience and each survivor's own strengths as they move toward a brighter future. TASSC works with, not for, survivors as they move toward achieving their goals. The coalition's interdisciplinary model also allows for coordination of care that addresses all aspects of a survivor's wellbeing—from community and social connection, to legal, psychological, and medical support. TASSC addresses the wide range of each survivor's physical and emotional needs and offers support at each step as they find the care and strength they need to recover.

SUPPORT
This exhibition is organized by The Phillips Collection in partnership with TASSC.
Made possible by generous support from the Judy and Peter Blum Kovler Foundation.
For thirty-five years, the Judy and Peter Blum Kovler Foundation has been underwriting torture prevention efforts as well as medical treatment for survivors of torture with initiatives like Chicago's Marjorie Kovler Center for Survivors and the American University Law School Kovler Project Against Torture.

IMAGE GALLERY
High-resolution press images are available upon request. Please contact jmitchell@phillipscollection.org.
IMAGE: Jonathan Banks, Roopbaan, Bangladesh, Photograph, Courtesy of the artist

ABOUT THE PHILLIPS COLLECTION
The Phillips Collection, America's first museum of modern art, was founded in 1921. The museum houses one of the world's most celebrated Impressionist and American modern art collections, and continues to grow its collection with important contemporary voices. Its distinctive building combines extensive new galleries with the former home of its founder, Duncan Phillips. The Phillips's impact spreads nationally and internationally through its diverse and experimental special exhibitions and events, including its award-winning education programs for educators, students, and adults; renowned Phillips Music series; and dynamic art and wellness and Phillips after 5 events. The museum contributes to global dialogues with events like Conversations with Artists and Artists of Conscience. The Phillips Collection values its community partnership with THEARC—the museum's satellite campus in Southeast DC. The Phillips Collection is a private, non-government museum, supported primarily by donations.

THE PHILLIPS AT HOME
Download the free Bloomberg Connects app to learn more about artworks and hear from artists.