Digital Intersections: Brittany Moná
Resistance in Joy and Relaxation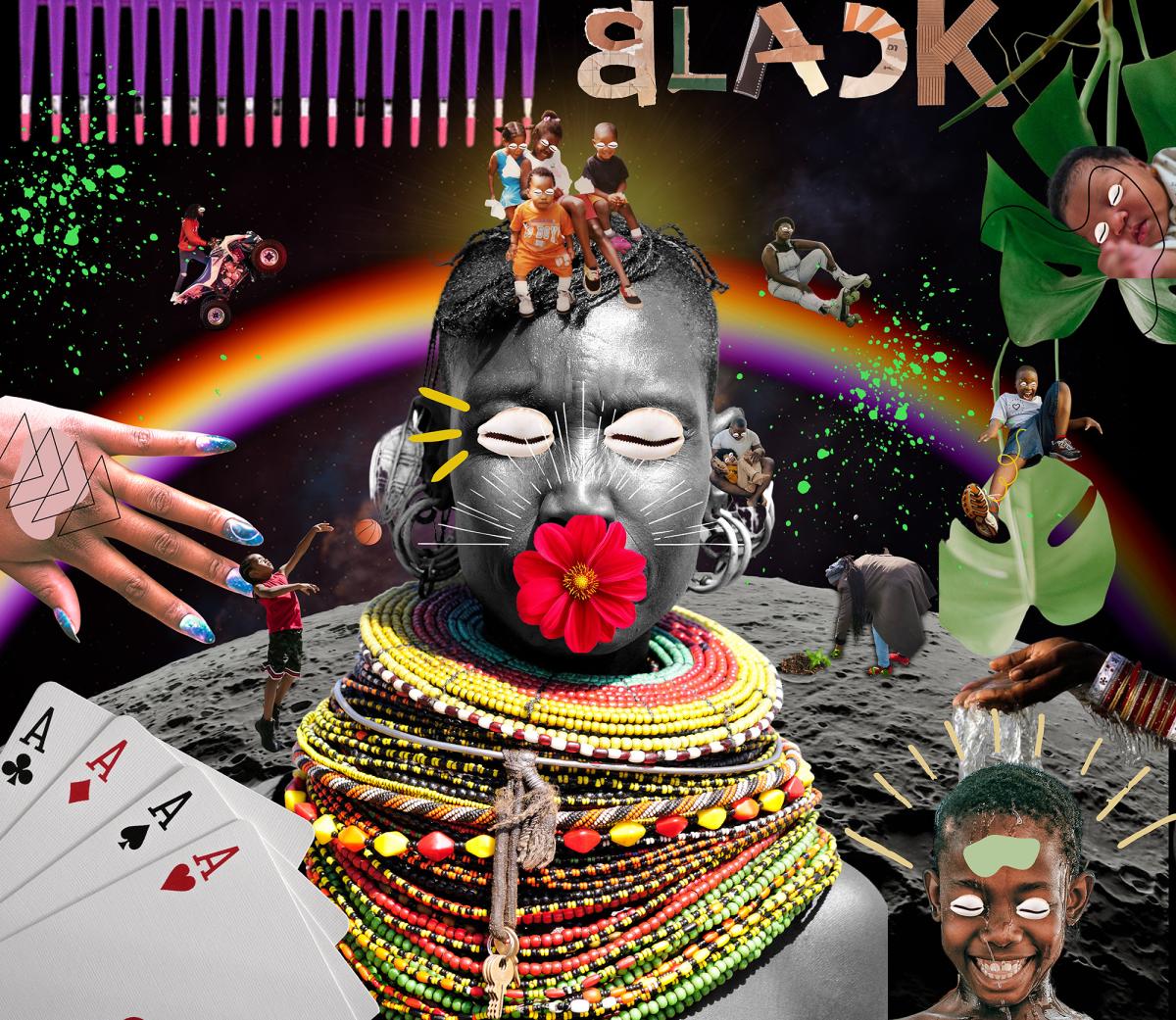 The Digital Window Exhibitions at Phillips@THEARC are part of ongoing efforts to connect and work with artists in the greater DC region. Works are displayed on our west facing façade on a monitor, visible to passersby. This exhibition is part of the Digital Intersections series.
---
Artist Statement 
Combining elements of neo-expressionism, graffiti, and African art, I create mixed-media abstract figurative images, sculptures, and collages of the Black diaspora to celebrate, uplift, and communicate complex emotions of Blackness. My practice is rooted in expressing communal and transformative experiences of Black Americans with an emphasis on ancestral practices and lineages. Using a variety of mediums such as photography, clay, spray paint, wood, digital art, and acrylics, I redefine people, objects, scenery, feelings, and statements, allowing room for multiple perspectives. I use patterns, lines, shapes, and symbols throughout my pieces to pay homage to my ancestors, reproducing familiar visual and aural signs and arranging them in new conceptually layered installations. 
Created from a home studio, my work navigates and encourages Black liberation through visual depictions and influences of Black culture, community, sustainability, joy, and expression. Serving as a reminder of the many ways that activism, culture, and joy can coexist, I create art that is bold in color and complex in shape and style to stand out as an extension of the community members it reflects. My work encourages reflection and inspires change. 
About the Artist 
Brittany Moná (Moh-Nay) is a DC-born, Maryland-based self-taught multidisciplinary artist. Her influences include Jean-Michel Basquiat, Thomas Jackson, Dada Khanysia, and Blu Murphy, who have inspired her to critically think of ways to create emphasis within or around the subject by using a range of mediums and techniques. Brittany's work has been in group exhibitions at the Smithsonian Castle, Dupont Underground, Hera Hub DC, and Rhizome DC.