The Phillips Plays: The Possibilities of Paper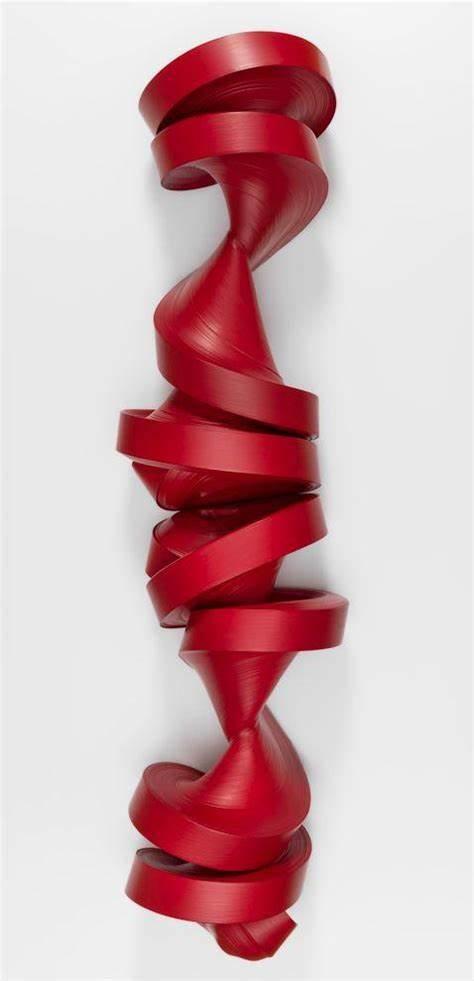 The Phillips Plays: Have fun viewing, discussing, and making art together
Join us to investigate materials, methods, and ideas in art. Guided by teaching artist Leslie Holt, we will explore the work of Jae Ko, who transforms paper in astonishing ways into sculpture. Carefully examining her work in Pour, Tear, Care: Material Possibilities in the Collection, we will learn about Ko's process with a material that we usually associate with 2-dimensional art.
In the studio, experimenting with the possibilities of paper, we will create a sculpture with paper, glue, and paint.
The morning session is designed for ages 5-8; the afternoon session is for ages 9-12.
IMAGE: Jae Ko, Untitled (JK719), 2012, Rolled paper, glue, calligraphy ink, 55 x 13 x 10 in., The Phillips Collection, Gift of James A. and Marsha Perry Mateyka, 2022
---
About Leslie Holt
Leslie Holt is an artist and educator who exhibits internationally and is represented by David Lusk Gallery in Memphis. She has a BFA in Painting from Washington University in St. Louis and an MFA in Painting from Washington State University in Pullman, WA. She has taught on the college level for over 15 years and now primarily teaches in community settings. Leslie is also the creator of Neuro Blooms, a project which uses art to make mental health conditions visible and beautiful. By partnering with organizations and schools on their mental health awareness efforts, Neuro Blooms has had a presence in Maryland, St. Louis, the United Kingdom, and The Netherlands. She is co-director of Red Dirt Studio, a warehouse studio for a group of independently practicing artists and creative professionals in Mt. Rainier, MD.