Experiential Orchestra
chamber orchestra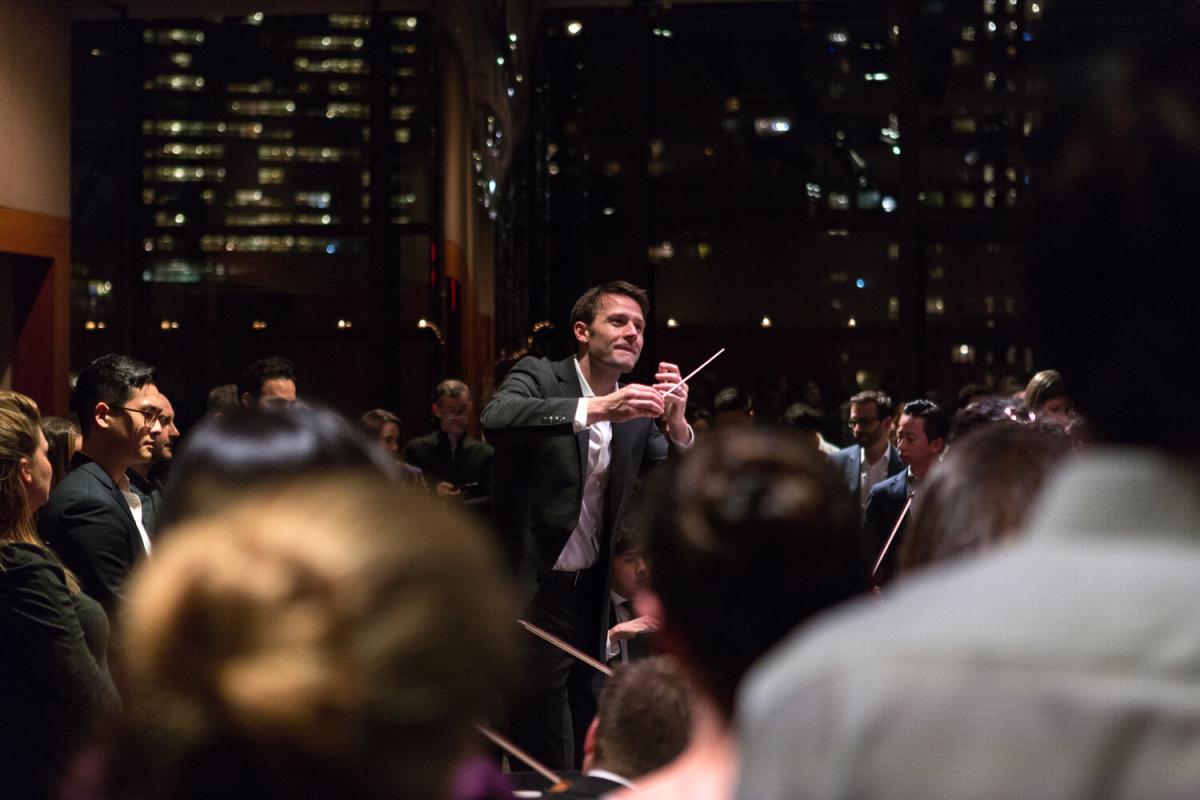 The Experiential Orchestra was founded by conductor James Blachly as a way to invite audiences more deeply into the sound and powerful experience of the symphony orchestra. Their Grammy-winning world-premiere recording of Dame Ethel Smyth's The Prison (1930) was critically acclaimed in The New York Times, Gramophone, The New Yorker, The Guardian, and many other publications.
The orchestra is drawn from top-level New York freelancers, with members of Decoda, Musicians from Marlboro, Canadian Brass and other elite ensembles in principal positions.
As quoted in Symphony Magazine, Blachly says, "We try and keep it fresh for everybody. We are not trying to displace the standard concert experience, but invite people in so that when they next attend a traditional concert they hear things differently."
Recent concerts have been presented at Roulette and National Sawdust in Brooklyn, Lincoln Center with Young Patrons of Lincoln Center, Americas Society, and in partnership with Musicambia and Groupmuse at the Masonic Temple; concerts have also been presented at Penn State University, American University, and the Phillips Collection in Washington DC.
EXO started in 2009 with what were called "Loft Parties," intimate orchestra concerts that brought the orchestra up close with an audience of 100 jammed into a midtown loft. A party always ensued after performances, and soon audience members were invited to sit in and among the orchestra. "I wanted people to feel the music in a new way," Conductor James Blachly says.
This emphasis on the feeling of the sound of an orchestra also forms the basis of their "Immersive Concerts," in which audience members surround and are surrounded by the orchestra in different ways. Lincoln Center hosted EXO in 2016 in a sold-out concert called "Listening 101," with responses such as this one, followed by "An Introduction to Beethoven," in which EXO traced the creative arc of Beethoven's career through excerpts of all 9 Symphonies (and yes, the audience joined the orchestra for the 9th!)
For several years, EXO's signature event was their Rite of Spring Dance Party, which invites the audience to dance to Stravinsky's Rite of Spring; this concept flowed naturally into a Nutcracker Dance Along, with young children invited to dance to the full orchestral score.
As a way to go deeper with select audiences, EXO has offered boutique private concerts to Fortune-500 companies and other groups, incorporating these full-body listening concepts, with James Blachly's inimitable invitation to make the music accessible and impactful.
All concerts feature some experiential quality. Founder James Blachly says "my sense is that in this age of technology and speed, we crave full-body experiences that sweep us up and where we are invited to hold nothing back. I've always said there is no bigger experience in sound than a live symphony orchestra, and I want to open up that experience for new audiences and have them fall in love with the music on their own terms and through their own joy and wonder and awe."