Giuseppe De Nittis
Curator Tour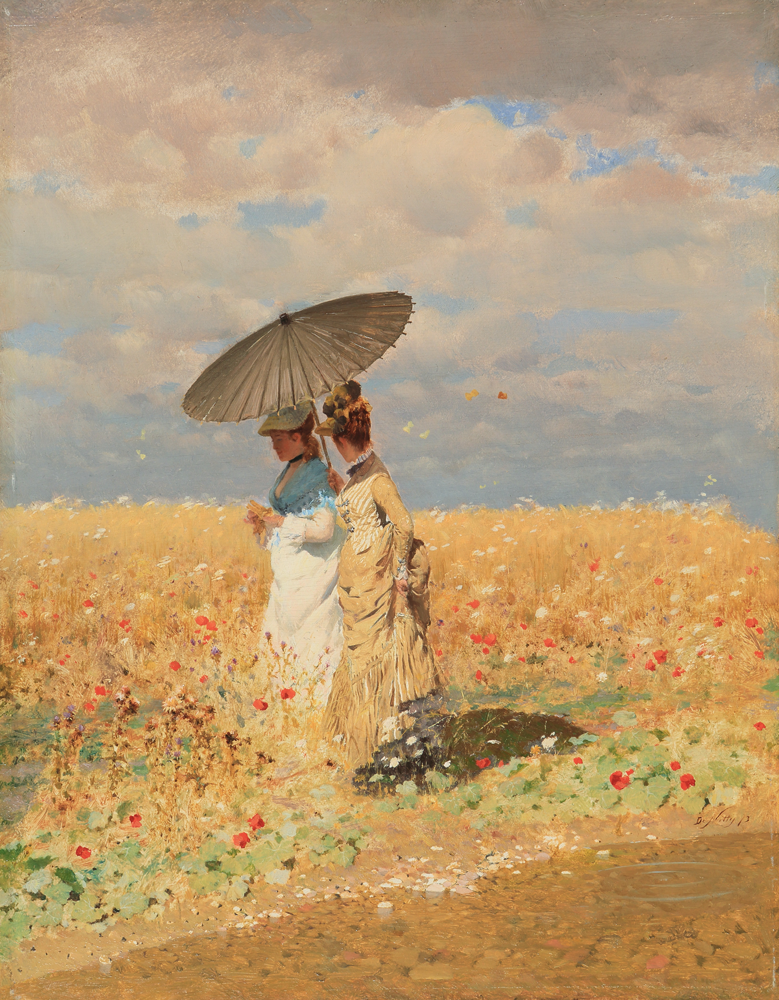 Guest Curator Renato Miracco will discuss An Italian Impressionist in Paris: Giuseppe De Nittis. 
Bring your copy of the exhibition catalogue to be signed by Renato Miracco. Please note that the catalogue has sold out and will not be available for purchase.
About Renato Miracco
Renato Miracco (born 1953) is a scholar, art critic, and curator. Formerly the Cultural Attaché of the Italian Embassy in Washington, he is presently the member of the Board of Guarantors for the Italian Academy at Columbia University. He has curated numerous important exhibitions on Italian art worldwide and has published widely. Miracco was awarded the Order of Merit of the Italian Republic for Cultural Achievements in 2018 and received a Green Card for Exceptional Ability from President Obama. Miracco is now an American citizen.
IMAGE: Giuseppe De Nittis, In the Wheat Field, 1873, Oil on wood panel, 33 x 25 cm, Private collection
Help us continue to serve our community by providing free events.