The Phillips Plans a Party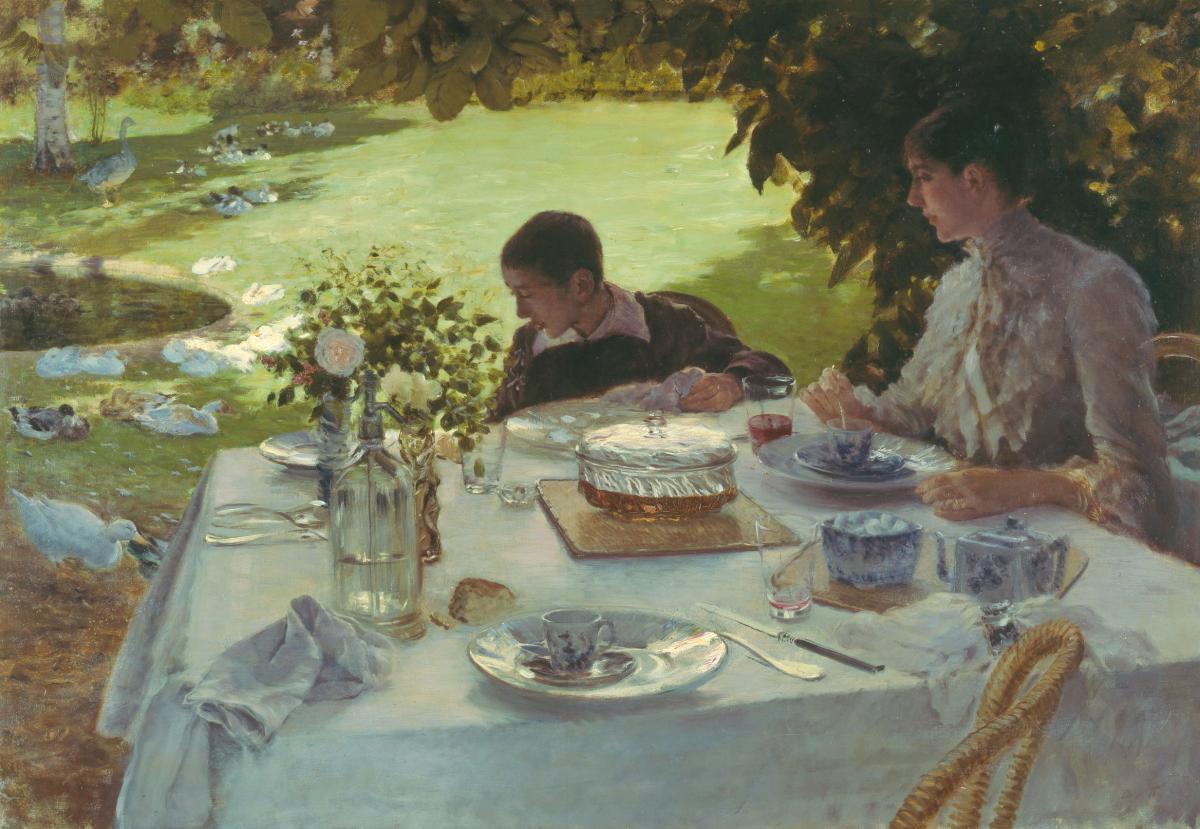 The Phillips Plays: Have fun viewing, discussing, and making art together
Join us to investigate materials, methods, and ideas in art.  During each two-hour program, we will look, wonder, and learn with a museum educator in the exhibition An Italian Impressionist in Paris: Giuseppe De Nittis. Then, in the studio, a teaching artist will guide families to create artwork inspired by the gallery exploration. Each session will focus on a different artwork and art technique.
December 10, 11:30 am-1:30 pm or 2:30-4:30 pm: The Phillips Plans a Party
Like his fellow Impressionists, De Nittis painted everyday scenes celebrating friends, food, and conversation. Inspired by his painting Breakfast in the Garden, we will create a menu for a special occasion, learn French and Italian phrases, and sketch a still life.
IMAGE: Giuseppe De Nittis, Breakfast in the Garden, c. 1884, Oil on canvas, 32 x 46 in., Pinacoteca Giuseppe De Nittis Barletta, Italy