Art + Music: More than a Feeling 
Printmaking with Washington School For Girls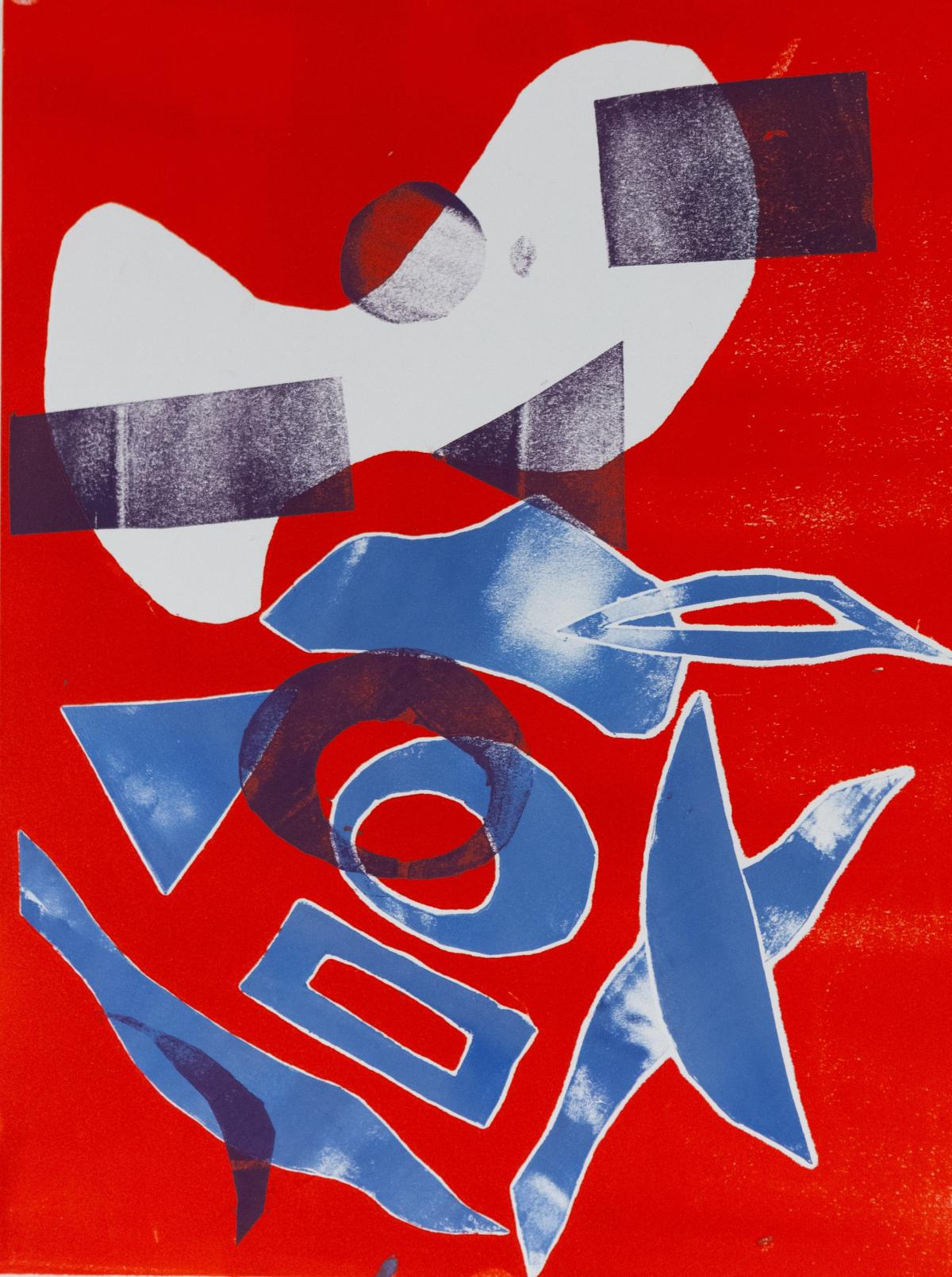 Do you have favorite song? Why do you love it? How does it make you feel?
Music has the power to transport us to different times and places. It connects us to memories and emotions. For this project, seventh and eighth graders at Washington School for Girls worked with Phillips educators to listen to music and explore rhythm, repetition, tone, and mood. Then they created a visual representation of a song with the help of printmaker Gail Shaw-Clemons.
Students selected a song that was meaningful to them. Inspired by the work of visionary printmaker Lou Stovall, each girl then translated the emotion of the song into a collagraph print using line, shape, and color to convey the mood and essence of the music. The collagraph print began with a collage of cutout shapes. With collagraphy, single elements can be repeated in ways that add dynamism and complexity to the finished print. The girls played with composition, moving things around and layering them to see how that changed the effect. Once the shapes were arranged on the plate, the students selected their colors. They rolled the plate with ink and ran it through the printing press. The reveal of the print created a moment of mystery and anticipation. The following day, they had the opportunity to reflect and add additional elements to the prints and run them through the press again.
After spending time with these prints, think about your own favorite song. What two or three colors would you use to capture the song's mood? How would you translate the feeling of the music into lines, shapes, and colors?
Image by Asia Hood
---
Enjoy a Spotify playlist of the students' song selections while you spend time looking at their artwork
Washington School for Girls, THEARC Campus
Teacher
Essence Moore, Campus Dean, English/Language Arts
Grade 7 Students
Armani B.
Kennedy C.
Maya D.
Marli H.
Erin H.
Asia H.
Aaliyah I.
Azai J.
Catherine J.
Ricayah L.
Jovan M.
Morayo O.
Allena T.
Angela W.
Nave W.
Jadyn W.
 
Grade 8 Students
Michaela A.
Laetitia B.
Alazyah B.
Taia B.
Kamoni G.
Claire G.
Amari G.
Corleese H.
Techelle K.
Kimora L.
Tamryn M.
Jazmine M.
Tyler R.
Yuriah T.
Monique W.
Katherine W.
Triniti W.