Play with Prints
Celebrate Printmaking with Sam Gilliam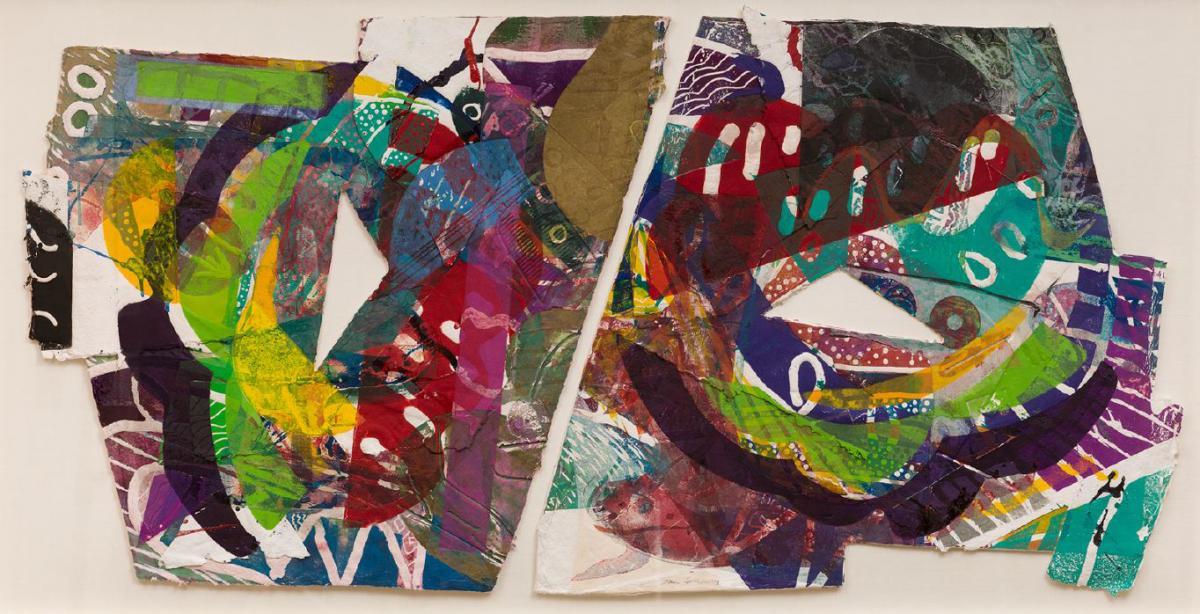 The Phillips Plays: Have fun viewing, discussing, and making art together
Join us to investigate materials, methods, and ideas inspired by artworks in the collection. During each two-hour program, families will look, wonder, and learn in the galleries with a museum educator, and then, in the art workshop, create artwork to take home. Each program will focus on a different artwork and art technique.
July 16 Workshop: Play with Prints: Celebrate Printmaking with Sam Gilliam
As we explore the possibilities of printmaking without a press, we will honor the legacy of Sam Gilliam (November 30, 1933-June 25, 2022), a DC artist who enlivened and enriched the local, national, and global arts scene with his daring innovations. Acclaimed for his "drape paintings," large swaths of paint-stained canvas taken off the stretcher and draped sculpturally, he also experimented with printmaking to create works with movement and depth. 
Inspired by Purple Antelope Space Squeeze, we will practice and combine printmaking methods to create a layered composition that evokes emotion. Guided by a Phillips educator, we will look closely at Gilliam's artwork in the galleries. Then, in the studio, we will experiment with a variety of printmaking techniques, playing with object printing, marbling, stenciling, texture rubbing, and tissue-paper printing.
IMAGE: Sam Gilliam, Purple Antelope Space Squeeze, 1987, Diptych: Relief, etching, aquatint , collagraph and painted collage on two pieces of handmade paper with embossing; 41 1/2 x 81 5/8 in., The Phillips Collection, Bequest of Marion F. and Norman W. Goldin, 2017