Karim Sulayman & Yi-heng Yang, tenor & fortepiano
tenor & fortepiano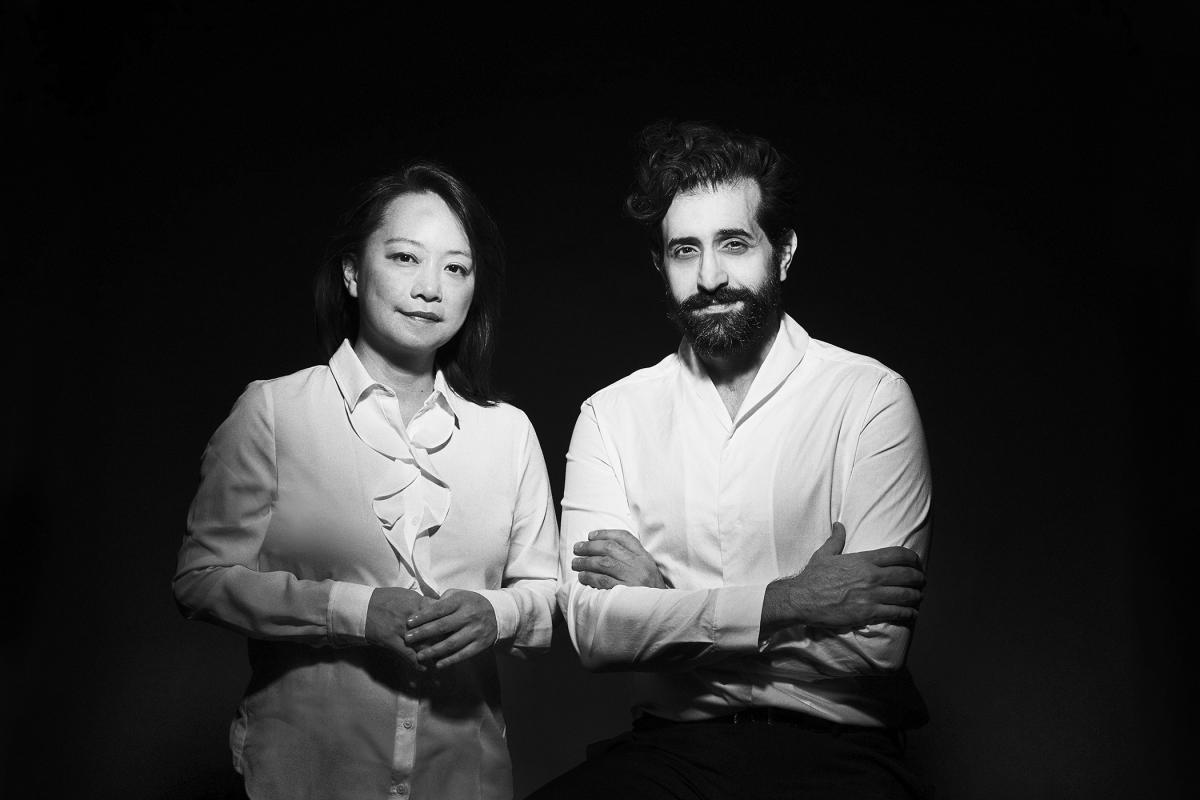 Lebanese-American tenor Karim Sulayman has garnered international attention as a sophisticated and versatile artist, consistently praised for his sensitive and intelligent musicianship, riveting stage presence, and beautiful voice. The 2019 Best Classical Solo Vocal GRAMMY® Award winner, he continues to earn acclaim for his programming and recording projects, while regularly performing on the world's stages in opera, orchestral concerts, recital and chamber music.
Current and recent season highlights include engagements at Carnegie Hall, Hamburg's Elbphilharmonie, Lincoln Center, the Kennedy Center, and the Ravinia Festival, as well as with the Chicago, Pittsburgh and National Symphony Orchestras, the Australian Brandenburg Orchestra, and performing leading roles with Drottningholms Slottsteater, Houston Grand Opera, Florentine Opera, New York City Opera, and Boston Lyric Opera. Future engagements include the world premiere of David T. Little's monodrama, What Belongs to You, written for Karim and Alarm Will Sound, based on Garth Greenwell's acclaimed novel.
Karim won the 2019 GRAMMY® Award for Best Classical Solo Vocal Album for his debut solo album, Songs of Orpheus. His second solo album, Where Only Stars Can Hear Us, a program of Schubert Lieder with fortepianist Yi-heng Yang, debuted at #1 on the Billboard Traditional Classical Chart and has received international critical acclaim, including being named "Critic's Choice" by Opera News.
Karim has been featured on PBS Great Performances, and he appears on the second season of Dickinson on Apple TV+. In November 2016, Karim created a social experiment/performance art piece called I Trust You, designed to build bridges in a divided political climate. A video version of this experiment went "viral" on the internet, and was honored as a prizewinner at the My Hero Film Festival. Karim has been invited to give talks and hold open forums with student and adult groups about inclusion, empathy, healing from racism, and activism through the arts.
Pianist Yi-heng Yang was born in Iowa City, Iowa. Awards she has received include the Harvey Fellowship from the Mustard Seed Foundation, a Huygens Grant from the Dutch Ministry of Culture, the Helen Fay Prize in Piano at Juilliard, and the Susan W. Rose piano grant. She has given piano, fortepiano, and harpsichord performances at the Boston Early Music Festival, the Forte/Piano Conference at the Westfield Center, the Conference of the American Musicological Society, the Finger Lakes Chamber Music Festival, the Metropolitan Museum of Art, Friends of Mozart, MusicIC, the Midtown Series at St. Bart's Church in New York City, Music Matters, Serenata of Santa Fe, Sunday Chatter, Apple Hill Chamber Music Festival, the Cobbe Collection at Hatchlands, the Finchcocks Collection, and the Frederick Collection. She has participated in chamber music collaborations with the Sebastians, Gretchen's Muse, and Trio Pasqualati. She has been artistic director of ChamberFest at the Frederick Collection of Historical Pianos and has served as a faculty member at the Apple Hill Center for Chamber Music. She has recorded the Complete Mendelssohn Violin Sonatas on period instruments with Abigail Karr and 18th-century harpsichord and fortepiano duos with Rebecca Cypess. She won the Juilliard School Concerto Competition, the Haddonfield Concerto Competition, and the Amsterdam Virtuosi Square Piano Competition.
Yang received her bachelor's, master's, and doctoral degrees from Juilliard. She studied piano with Yoheved Kaplinsky, Julian Martin, and Robert McDonald. She studied fortepiano with Audrey Axinn and Stanley Hoogland and harpsichord and clavichord with Menno van Delft. Yang received her master's summa cum laude from Amsterdam Conservatory.