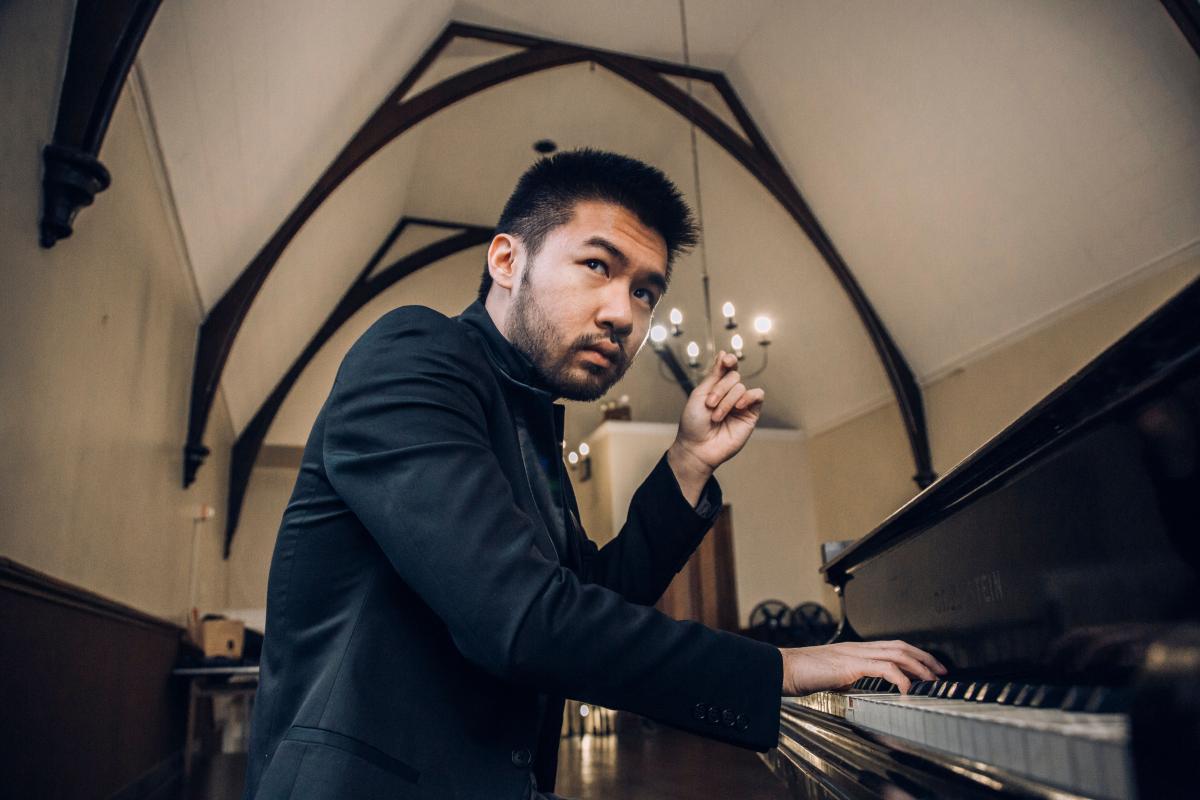 Conrad Tao has appeared worldwide as a pianist and composer, and has been dubbed a musician of "probing intellect and open-hearted vision" by The New York Times. Tao is a recipient of the prestigious Avery Fisher Career Grant, and was named a Gilmore Young Artist—an honor awarded every two years highlighting the most promising American pianists of the new generation.
Tao opened last season with the New York Philharmonic's world premiere of his piece Everything Must Go, and went on to make recent debuts with the Los Angeles Philharmonic, Cleveland Orchestra, New York Philharmonic and Boston Symphony. In the 2019-20 season, following his recital debut at Carnegie Hall, Tao will make his debut in recital at Walt Disney Hall, where the LA Phil will present him in works by Copland and Frederic Rzewski. Following his debut at Blossom, the Cleveland Orchestra will present Tao in Severance Hall in a special program inspired by jazz and Dadaist art film, performed with pianist Aaron Diehl. Concerto highlights in the upcoming season include performances of his own work for piano & orchestra, The Oneiroi in New York, with the Seattle Symphony, as well as performances with the Baltimore, Charlotte, and Pacific Symphonies. He will also perform The Oneiroi alongside Galina Ustvolskaya's Piano Concerto with the Phoenix Symphony.
Highlights from Conrad's 2018-19 season included his inauguration of the New York Philharmonic's Nightcap series with artist Charmaine Lee and dancer Caleb Teicher, with whom he also premiered the new evening-length multidisciplinary work, More Forever, which continues to tour throughout the US. His ongoing electroacoustic collaboration with improviser and vocalist Charmaine Lee also continues with an opening-night performance at the 2019 Resonant Bodies Festival in New York. In February 2019, Conrad made his LA Opera debut in the West Coast premiere of David Lang's new work, the loser.
‍ A Warner Classics recording artist, Tao's will release his third album, entitled American Rage this Fall, featuring works by Julia Wolfe, Frederic Rzewski and Aaron Copland.
Tao was born in Urbana, Illinois, in 1994. He has studied piano with Emilio del Rosario in Chicago and Yoheved Kaplinsky in New York.