Mining the Archives
with exhibition curators Jonathan Walz and Seth Feman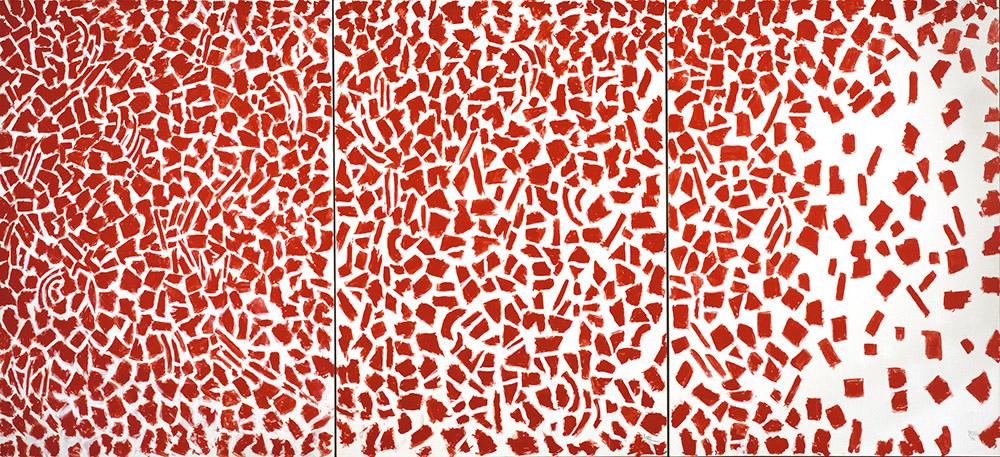 Alma W. Thomas: Everything Is Beautiful demonstrates that Thomas's imagination and ingenuity were well developed long before her retirement in 1960, and that her creativity extended far beyond the studio to encompass design, teaching, service, and gardening, among other activities.
Exhibition curators Seth Feman and Jonathan Walz will discuss how they used a wide range of artworks and archival materials from the Archives of American Art and The Columbus Museum, Georgia, to uncover new information and offer new insight into Thomas's life and art. They will share specific research findings culled from Thomas's personal papers that helped shape the narrative of this exhibition.
---
Seth Feman, PhD, is the Deputy Director for Art and Interpretation and Curator of Photography at the Chrysler Museum of Art, where he manages the curatorial, conservation, registration, and educational departments as well as the Jean Outland Chrysler Library. He also prioritizes the Museum's collection and exhibition of photography. Before accepting his current role in 2019, Feman served as the Chrysler's Curator of Exhibitions and Curator of Photography, a role in which he managed the Chrysler's robust exhibition schedule as well as the photography collection and exhibitions. He joined the Museum staff in 2012 as Manager of Interpretation and is credited for introducing new guidelines for communicating scholarly material in a jargon-free manner that is more accessible to all museum visitors. Before joining the Chrysler team, Feman was an educator at the Smithsonian American Art Museum and taught courses in art history and material culture at William & Mary and Lewis & Clark College. He holds a PhD as well as an MA in American Studies from William & Mary and an undergraduate degree from Vassar College.
An expert on American modernism, Jonathan Frederick Walz received an MA and a PhD—both in art history—from the University of Maryland, College Park. His dissertation analyzed the transatlantic modernist avant-garde and their use of alternative portrayal strategies during the 1910s and 1920s. He spent academic year 2009–2010 at the David C. Driskell Center as one of six graduate student curators for the exhibition Embodied: Black Identities in American Art from the Yale University Art Gallery, which appeared at the Driskell Center and Yale University Art Gallery and was reviewed in the New York Times. He has also published essays and given lectures on a range of topics, from Charles Demuth and Alma W. Thomas to conceptual portraiture and queer rurality. As a proponent of object-based study and public history, Walz has over 25 years of experience in art museums, including more than a decade of service at the National Gallery of Art, Washington. In 2016 he was appointed the Director of Curatorial Affairs and Curator of American Art at The Columbus Museum in Columbus, Georgia, Alma Thomas's hometown. Walz has begun researching for a future exhibition and catalogue, From George Catlin to David Hockney: Deaf Artists in the United States, 1788–1988.
---
IMAGE: Alma Thomas, Red Azaleas Singing and Dancing Rock and Roll Music, 1976, Acrylic on three canvases, 73 3⁄4 x 158 1⁄2 x 2 1⁄2 in., Smithsonian American Art Museum, bequest of the artist, 1980.36.2A-C
Help us continue to serve our community by providing free virtual events.