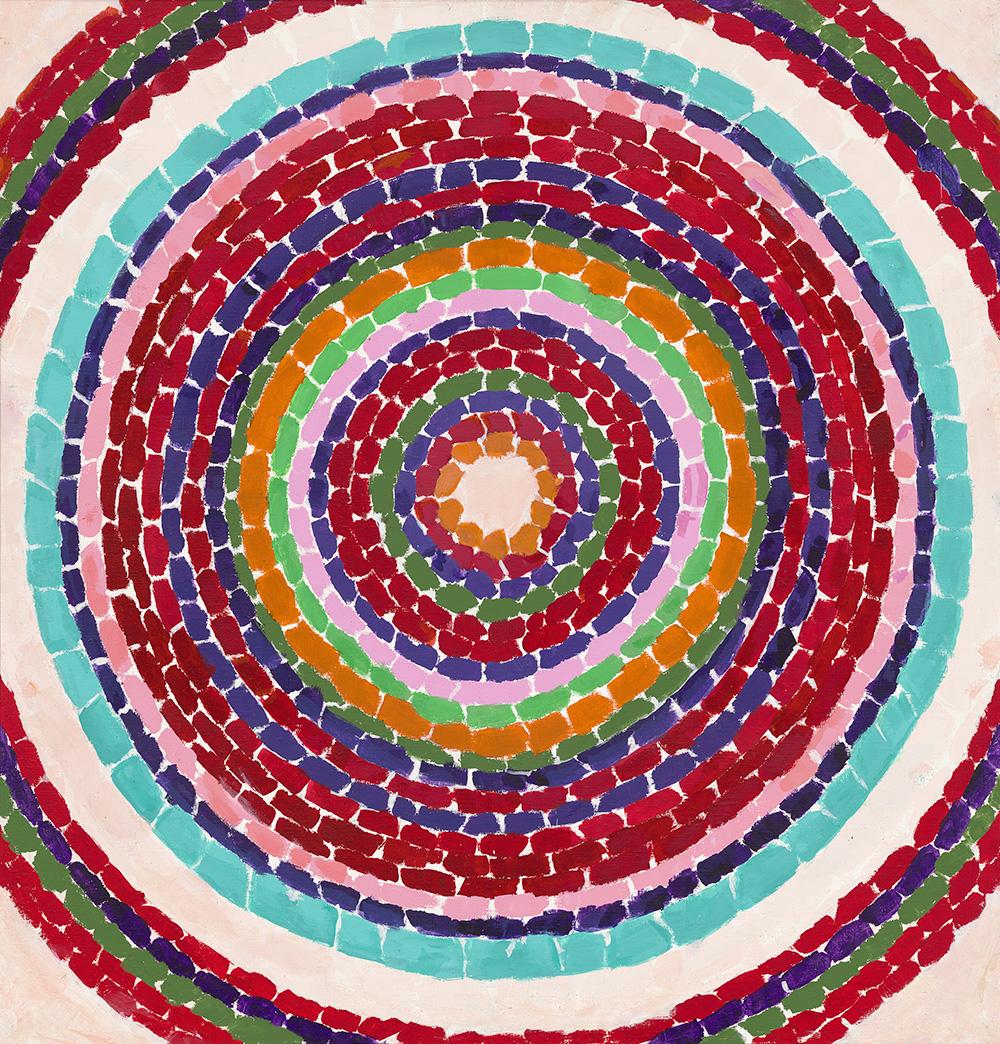 Alma W. Thomas: Everything Is Beautiful provides a fresh perspective on the artist's dynamic long life (1891-1978) and multifaceted career that was defined by constant creativity. This major retrospective traces her journey from semi-rural Georgia to Washington, DC, to becoming the first Black woman given a solo show at the Whitney Museum of American Art at age 81. Through artworks and archival materials, this exhibition demonstrates how Thomas's wide-reaching artistic practices extended far beyond her studio, shaping every facet of her life—from community service, to teaching, to gardening.
In 1907, Thomas and her family migrated from Columbus, Georgia, to DC, and by 1924, she became the first art department graduate at Howard University. A constant learner, she studied the latest developments in art, visiting museums in New York, Europe, and DC, including The Phillips Collection. For 35 years and in a segregated city, she empowered art students at Shaw Junior High School to see beauty in the everyday and brought exhibition opportunities and cultural enrichment to Black youth.
Thomas's home located at 1530 15th Street, NW, was her artistic epicenter. There, she created small watercolors, aerial landscapes, and brightly patterned large-scale abstractions that reflect her local surroundings, her fascination with space, and her dedication to the environment. Along with these themes, the exhibition explores her interests in performance, puppetry, costume design, and fashion.
Everything Is Beautiful contextualizes Thomas's art and life within her creative community, delving into her association with Howard University, American University, and the Barnett Aden Gallery, which she helped co-found. Some of her works are placed alongside examples by her friends and contemporaries like Loïs Mailou Jones and Morris Louis who also helped shape the DC art scene. The exhibition offers an intimate look at this inspiring cultural icon who used her imagination and ingenuity to lead a rich and beautiful life.
Take a 360-degree tour of the exhibition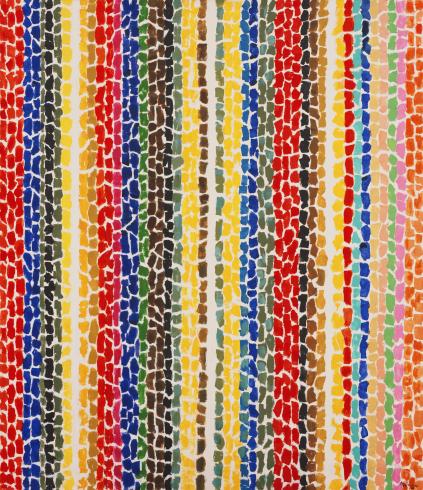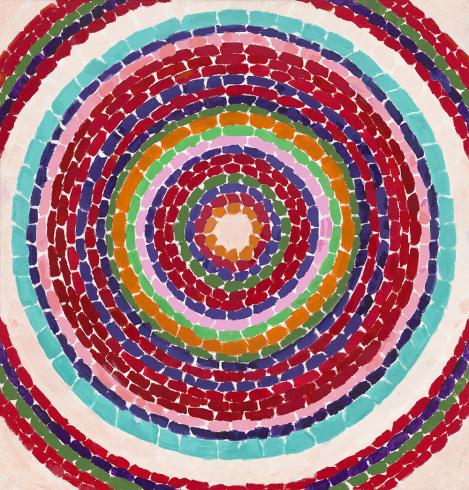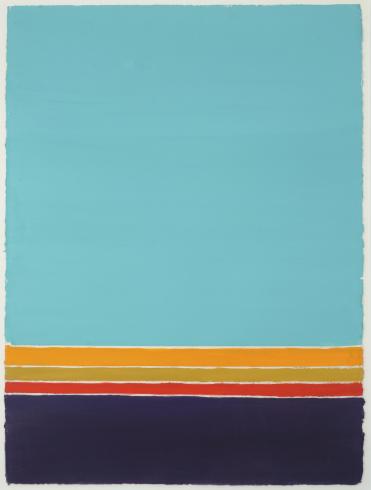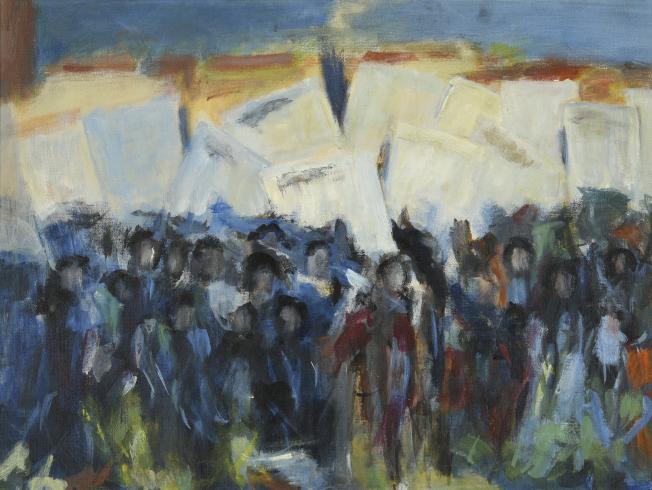 Watch & Listen
Alma W. Thomas and the Space Race
Alma W. Thomas and David Driskell: Journeys in Art
Alma W. Thomas: Everything Is Beautiful Audio Tour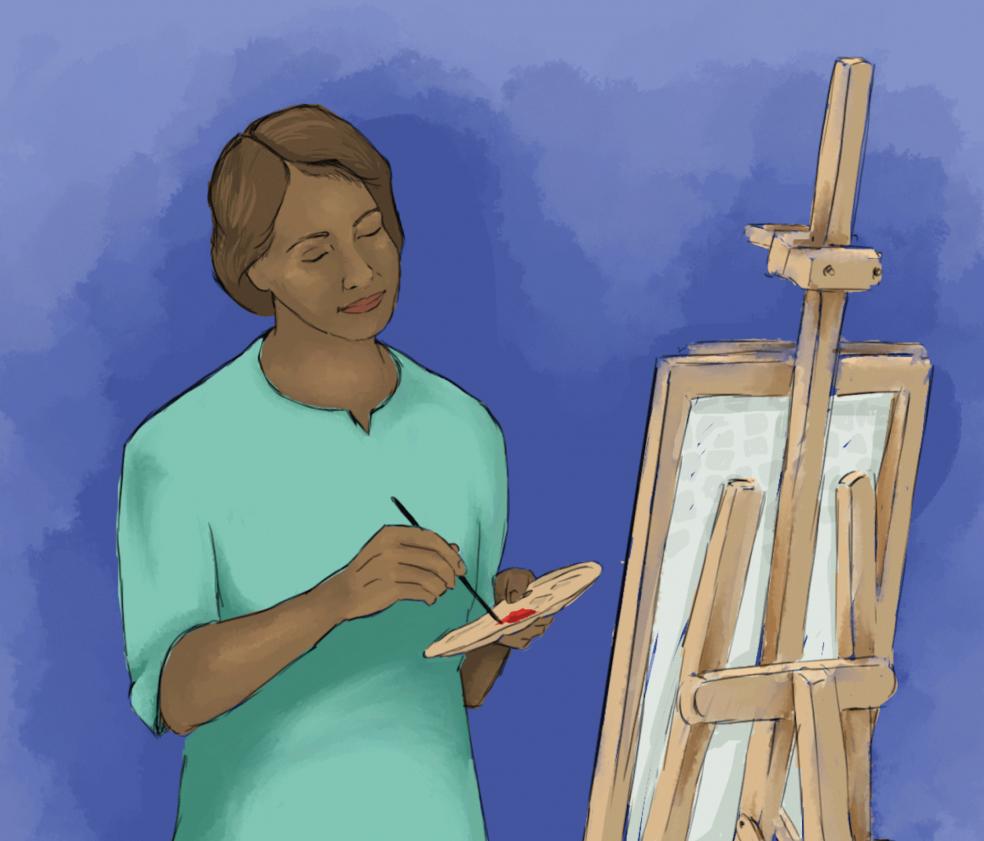 Alma W. Thomas: Everything Is Beautiful
A Washington, DC, Citywide Celebration
Celebrate Thomas's life and her contributions to DC's cultural heritage
Exhibition Catalogue
An accompanying catalogue, edited by exhibition curators Seth Feman and Jonathan Frederick Walz, includes essays by scholars, historians, and curators, as well as poetry and images. It is published by the organizing institutions and distributed by Yale University Press.
---
Exhibition Support
Alma W. Thomas: Everything Is Beautiful is co-organized by the Chrysler Museum of Art, Virginia, and The Columbus Museum, Georgia.
Aflac is proud to sponsor Alma W. Thomas: Everything Is Beautiful.
The exhibition has also been made possible in part by major support from the Henry Luce Foundation, the Andy Warhol Foundation, and the National Endowment for the Arts

Generous funding is provided by the National Endowment for the Humanities, Robert & Mercedes Eichholz Foundation, the Robert Lehman Foundation, and Dina and George Perry.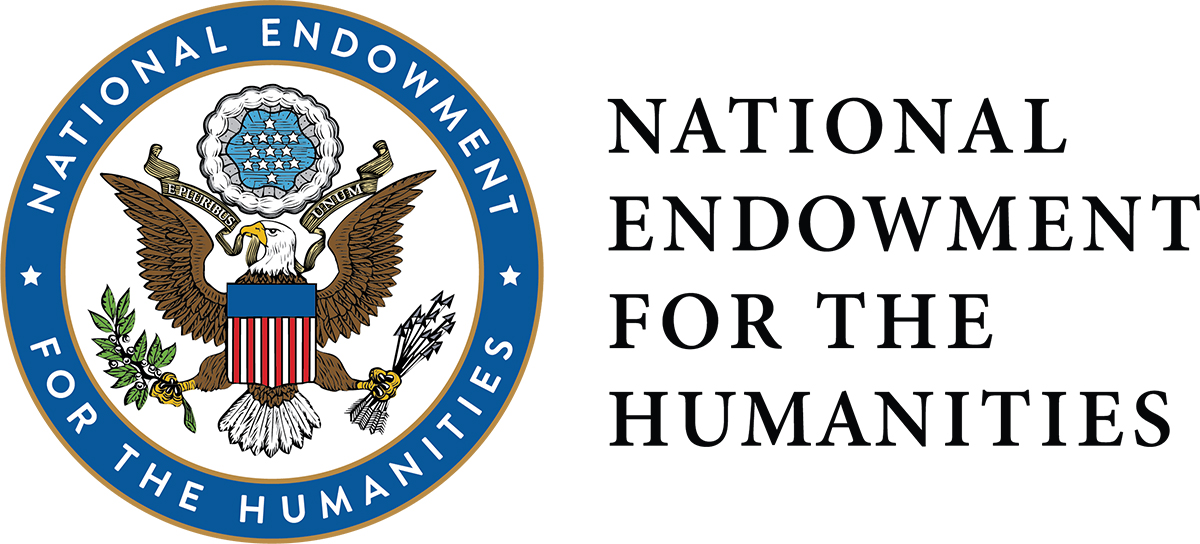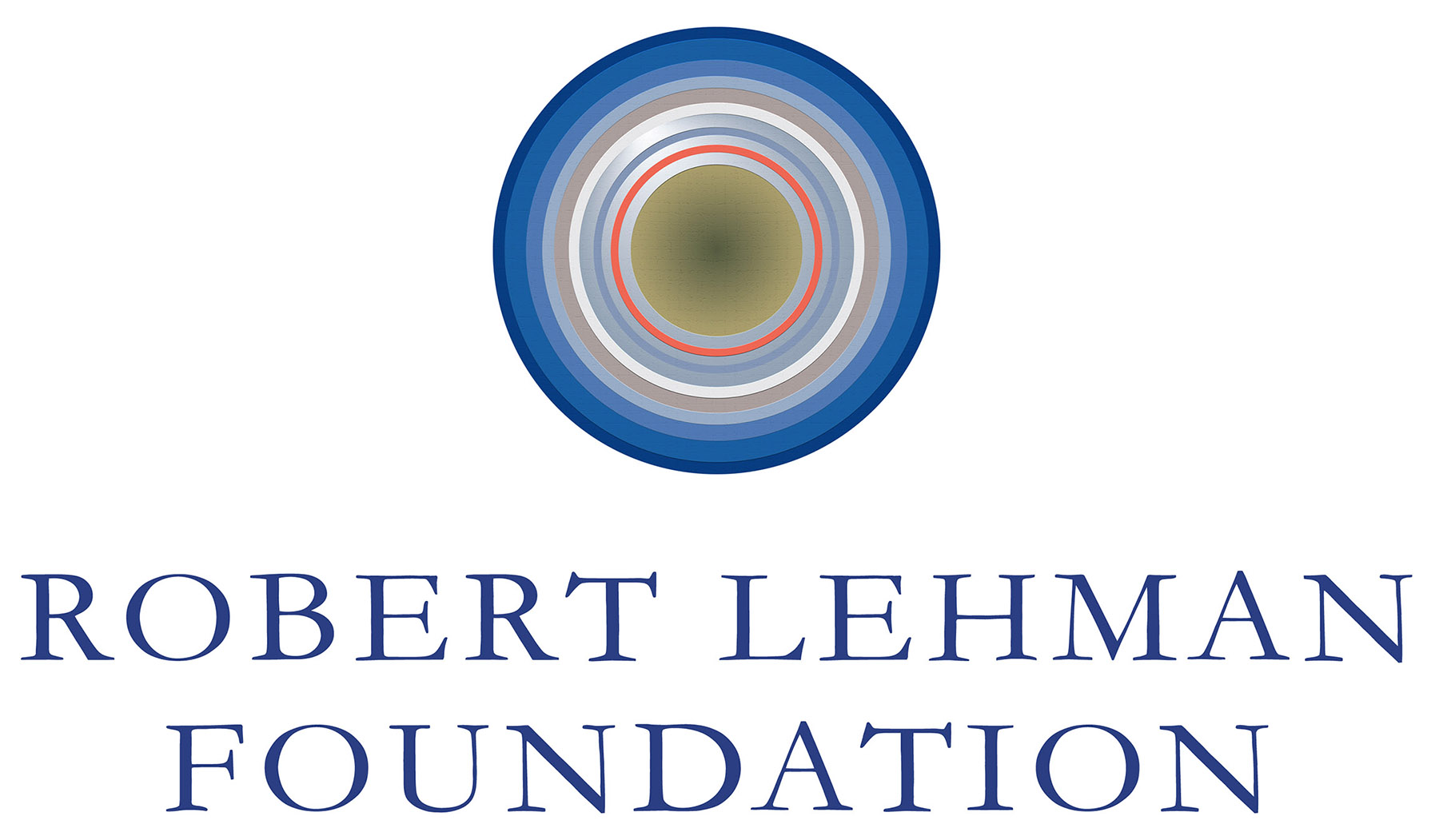 Additional support provided by John and Gina Despres, Linda Lichtenberg Kaplan, Robert Oaks, and the Ednah Root Foundation
Made possible by The Phillips Collection's Exhibitions Endowment Fund, which is generously supported by the Sherman Fairchild Foundation, Michelle and Glenn Engelmann, Robert and Debra Drumheller, and The Marion F. Goldin Charitable Fund
Presented with support from Morgan Stanley

In-kind contributions provided by 



Preferred Art Logistics Partner
Any views, findings, conclusions, or recommendations expressed in this exhibition do not necessarily represent those of the National Endowment for the Humanities.