How did Alma do that?
with the Smithsonian American Art Museum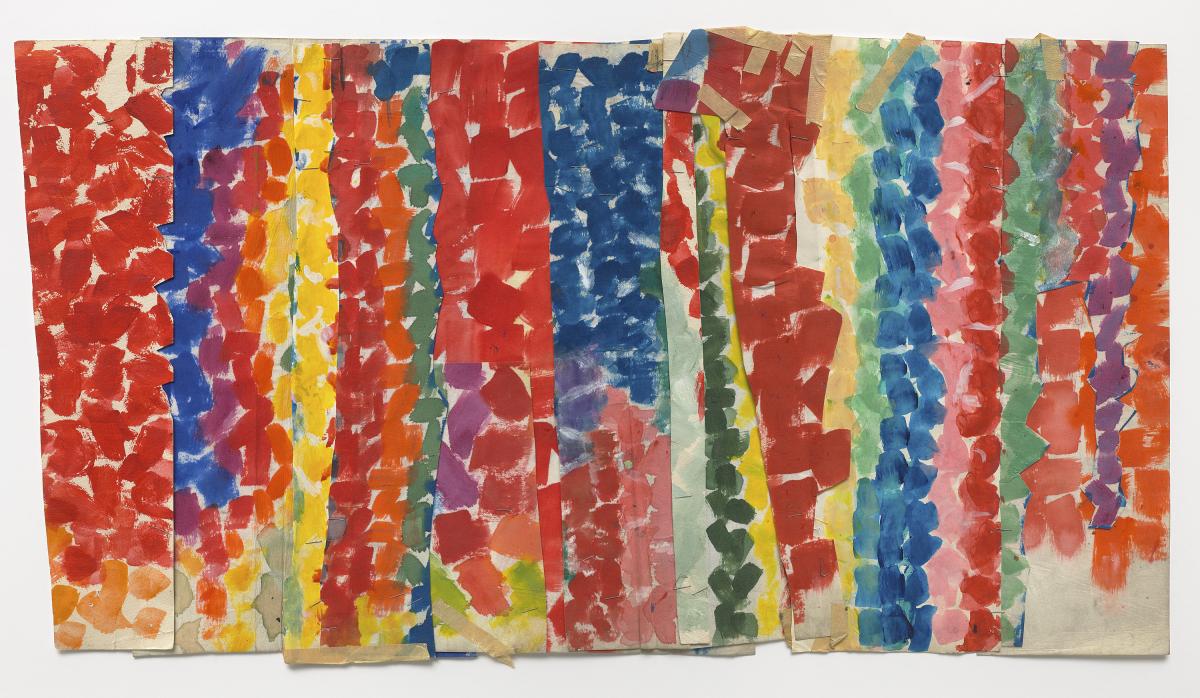 Smithsonian American Art Museum conservators Gwen Manthey and Amber Kerr conducted a comparative technical study of Alma W. Thomas's color abstractions, which she painted from the early 1950s to the year of her death in 1978. Their research provides new insight into understanding of the artist's evolving practice.
Learn more about Thomas's approach to art materials and techniques in this discussion with Gwen Manthey, which will focus on key paintings in the exhibition Alma W. Thomas: Everything Is Beautiful.
Read an excerpt from the SAAM conversation report on the blog
---
IMAGE: Alma Thomas, Untitled, c. 1968, Acrylic on cut, stapled, and taped paper, 18 1/2 x 34 in., Steve and Lesley Testan Collection, as curated by Emily Friedman Fine Art
Help us continue to serve our community by providing free virtual events.