Cafritz Young Artists of Washington National Opera
vocal ensemble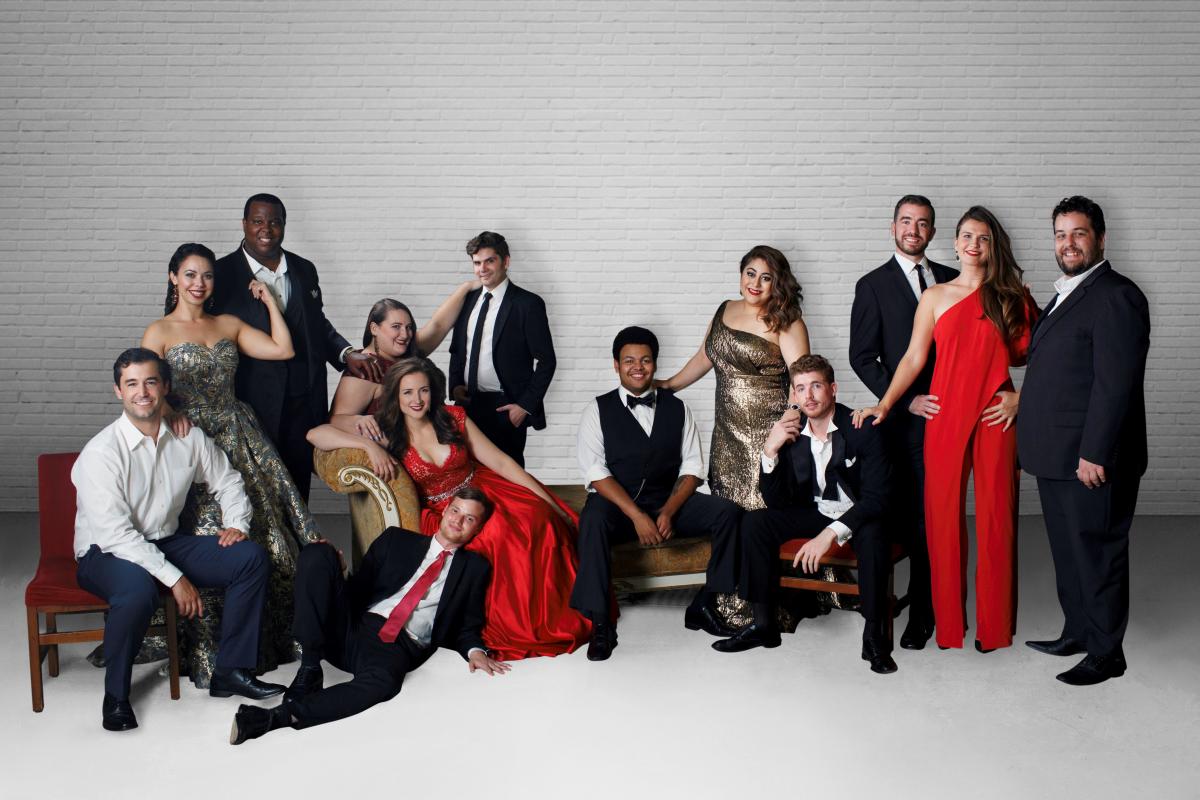 Washington National Opera's Cafritz Young Artist Program is a leading resident-training program for artists on the verge of international careers. Founded in 2002 by Plácido Domingo, the program offers exceptionally promising young singers and coach/accompanists two years of intensive training, study, and career guidance with the resident faculty, and a team of world-renowned visiting master teachers and coaches which includes Joan Dornemann, Kathleen Kelly, Dennis Giauque, John Churchwell, Alan Held, Erie Mills, Laura Brooks Rice, and Neil Shicoff among others.
Members of the program are featured prominently in performances at the Kennedy Center and throughout the Washington, DC, metropolitan area. They are cast in principal and comprimario roles, given cover assignments, and perform an annual showcase with full orchestra in the Opera House. One or two performances each season are specially designated as "young artist performances," giving them the opportunity to step into leading roles on the main stage. As well as being featured in an annual recital and masterclass series, they are actively involved in WNO's American Opera Initiative, where they have the opportunity to workshop and premiere newly composed operatic works. Young Artists also perform frequently in other landmark venues around DC, including the Smithsonian Institution and various embassies, as well as with the National Symphony Orchestra.
The Domingo-Cafritz Young Artist Program is dedicated to cultivating successful careers in opera. Graduates of the program have gone on to perform at the world's leading opera houses, including the Metropolitan Opera, San Francisco Opera, Lyric Opera of Chicago, LA Opera, New York City Opera, The Glimmerglass Festival, Santa Fe Opera, Bayreuth Festival, the Glyndebourne Festival, Vienna State Opera, Berlin State Opera, Teatro Real in Madrid, Gran Teatre del Liceu, and Opéra de Monte-Carlo, among others. Additionally, WNO actively seeks to provide former young artists with the opportunity to return to the company in principal and featured roles upon completion of the program.
Director: Robert Ainsley
Principal Coach: Ken Weiss