Alma W. Thomas: Everything Is Beautiful

Alma W. Thomas was a pioneering artist and educator who taught us the importance of seeking beauty in the everyday.
Beginning fall 2021, cultural and educational institutions across Washington, DC, will celebrate Thomas's life with a variety of programs, events, and a major exhibition at The Phillips Collection, honoring her contributions to our cultural heritage.
Alma Woodsey Thomas (1891-1978)
In 1907, Thomas and her family migrated from Columbus, Georgia, to DC, and by 1924, she became the first art department graduate at Howard University. She studied the latest developments in art, visiting museums in New York, Europe, and DC, including The Phillips Collection. For 35 years and in a segregated city, she empowered art students at Shaw Junior High School to see beauty in the everyday and brought exhibition opportunities and cultural enrichment to Black youth. Thomas's home at 1530 15th Street, NW, was her artistic epicenter. There, she created small watercolors, aerial landscapes, and brightly patterned large-scale abstractions that reflect her local surroundings and her fascination with space and the environment. She also pursued her interests in performance, puppetry, and fashion. A leader within her creative community, Thomas shaped the DC art scene through her association with Howard University, American University, and the Barnett Aden Gallery (one of the first Black-owned private galleries in the nation), which she helped co-found. She made history in 1971 by becoming the first Black woman given a solo show at the Whitney Museum of American Art in New York at age 81, and again in 2015 by becoming the first Black woman to have a work of art acquired by the White House Collection.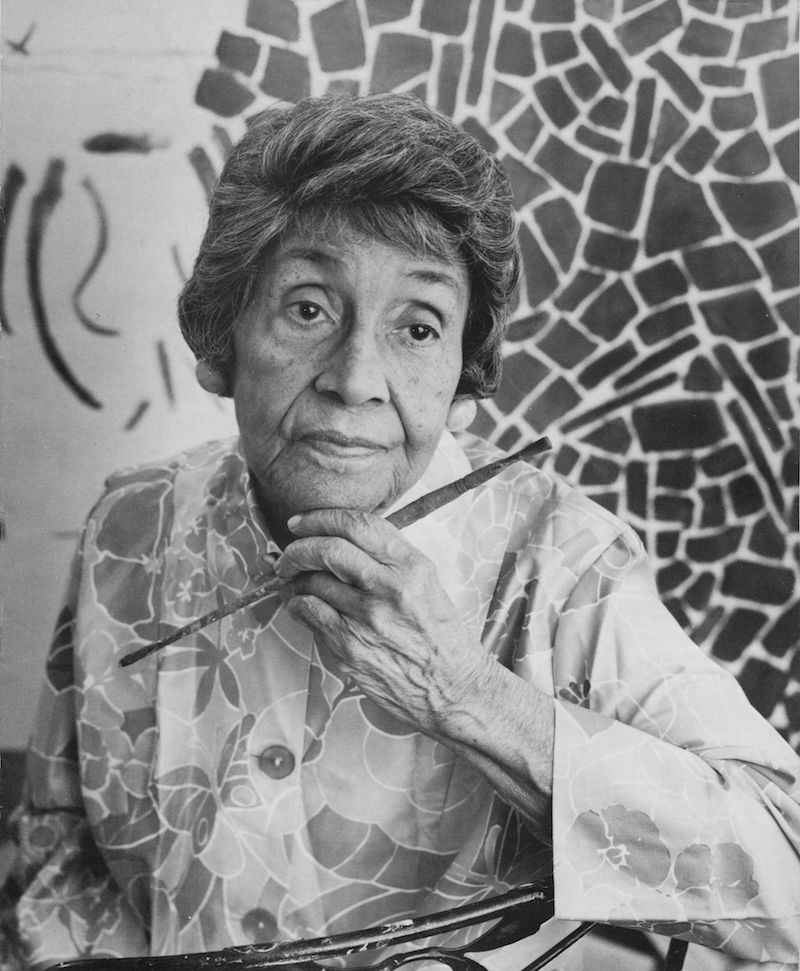 Portrait of Alma Thomas © Michael Fischer, 1976. Courtesy of the Smithsonian American Art Museum