Teaching with Jacob Lawrence
The American Struggle Then and Now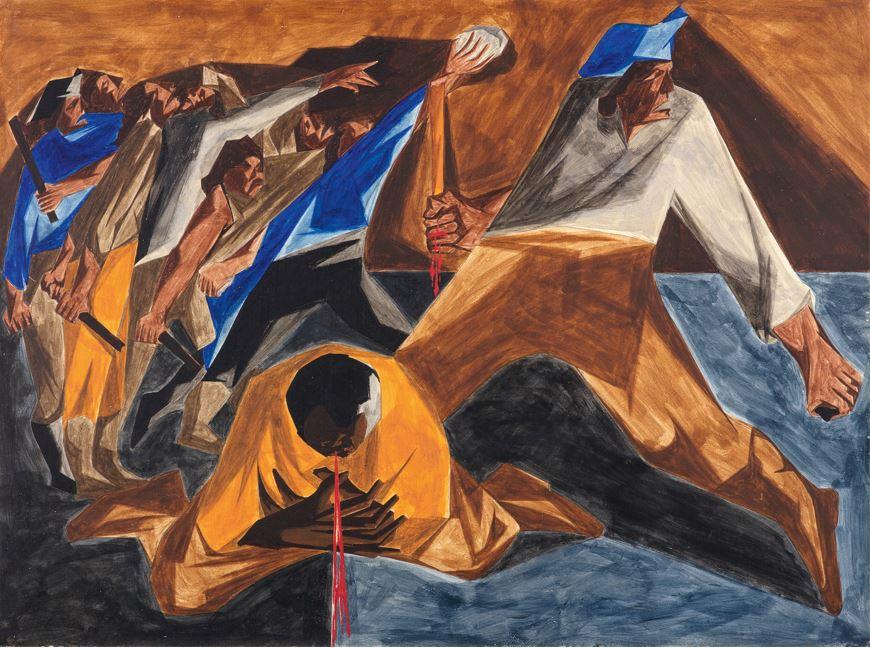 View history through the lens of Jacob Lawrence's narrative epic Struggle…From the History of the American People (1954-56) and consider its resonances in today's world.
Presenters will explore cross-disciplinary strategies for integrating Struggle into classroom curriculum.
Presenters:
Elgin Cleckley, Assistant Professor, Architecture + Design Thinking, University of Virginia
Cosby Hunt, History Teacher, Thurgood Marshall Academy Public Charter School; Senior Manager, Center for Inspired Teaching
Fred Joiner, Poet and Curator
Tess Korobkin, Assistant Professor, American Art, Art History and Archaeology, University of Maryland
Moderated by Erica Harper, Head of PK12 Initiatives, The Phillips Collection
IMAGE: Jacob Lawrence, Panel 2, Massacre in Boston, 1954, from Struggle: From the History of the American People, 1954–56, Egg tempera on hardboard, 12 x 16 in., Collection of Harvey and Harvey-Ann Ross. © 2021 The Jacob and Gwendolyn Knight Lawrence Foundation, Seattle / Artists Rights Society (ARS), New York
Help us continue to serve our community by providing free virtual events.