Jacob Lawrence: The American Struggle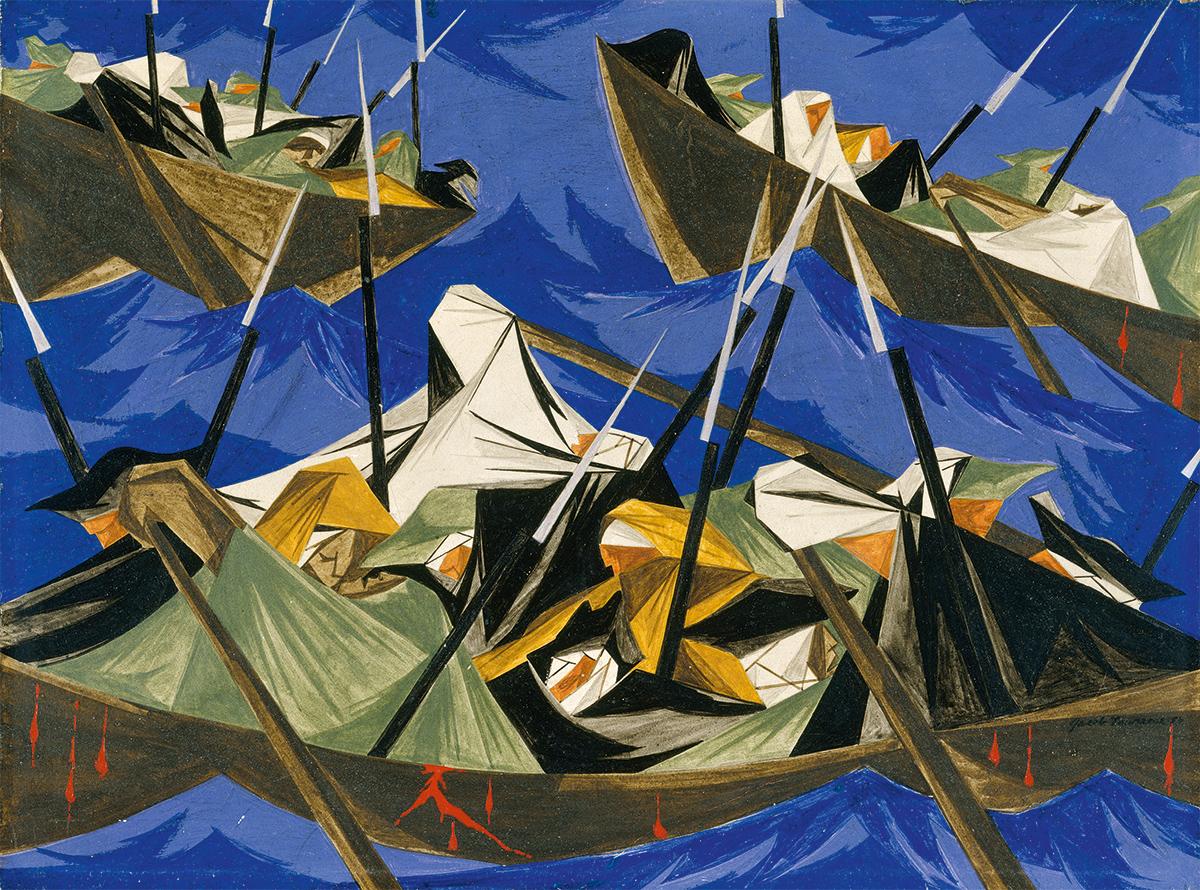 In 1949, seven years after a meteoric rise to national attention with his epic Migration Series, the leading American painter Jacob Lawrence (1917–2000), began research at the New York Public Library for a new series. At the launch of the modern Civil Rights Movement, Lawrence sought to visualize a more integrated American history through word and image. For more than five years, he read and researched. Then, in May 1954, just as the Supreme Court of the United States ruled to end racial segregation in public schools, he began to paint the first of 30 panels that would comprise Struggle: From the History of the American People. Over the course of the next two years, Lawrence interpreted pivotal moments from the American Revolution and the early decades of the republic between 1770 and 1817, as a series of clashing angular patterns of color and form. His goal was to revive the combined struggles of the founding fathers and underrepresented historical figures as an integral part of the ongoing story of creating an American democracy—for his day and for future generations.
After their exhibition at New York's Alan Gallery in 1958, the Struggle panels were acquired by a private collector who gradually sold them to individual collectors. Now, 60 years later, the series and the original captions are reunited, offering a more fulsome understanding of Lawrence's mature stylistic and narrative invention. Out of the original 30 panels, the whereabouts of 27 are known. This exhibition features 25 panels, including the two recently discovered panels (16 and 28) that surfaced last year. Alongside the 25 panels are reproductions of the two panels too fragile to travel as well as the three panels still missing. 
In dialogue with Jacob Lawrence's Struggle series and spread throughout the adjoining galleries are works by three contemporary artists—Derrick Adams, Bethany Collins, and Hank Willis Thomas. Working across film, sound, photography, and sculpture, their interdisciplinary practices reveal bold approaches to mining archival documents from the past to reflect on the present-day struggles and contributions of the American people.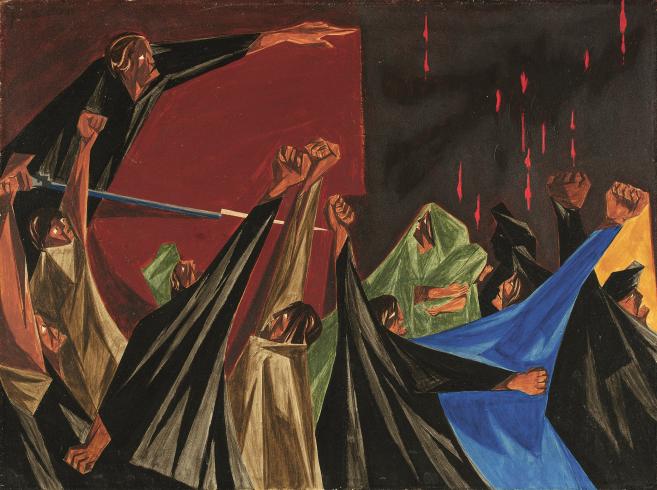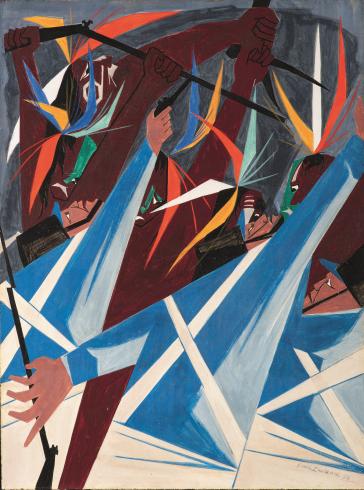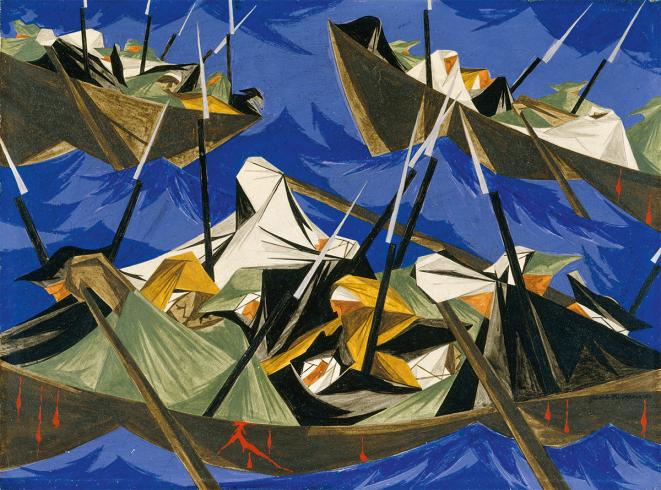 Jacob Lawrence: The American Struggle is organized by the Peabody Essex Museum, Salem, Massachusetts.
The exhibition is co-curated by Elizabeth Hutton Turner, former Senior Curator of The Phillips Collection, currently University Professor, Modern and American Art, University of Virginia, and Austen Barron Bailly, formerly PEM's Curator of American Art and now Chief Curator, Crystal Bridges Museum of American Art, with support from Lydia Gordon, PEM's Associate Curator. 
Senior Curator Elsa Smithgall is The Phillips Collection's coordinating curator for this exhibition.
This project is supported in part by the National Endowment for the Arts.
Presented with support from Accenture

Additional support provided by Harvey Ross
Made possible by The Phillips Collection's Exhibitions Endowment Fund, which is generously supported by the Sherman Fairchild Foundation, Michelle and Glenn Engelmann, Robert and Debra Drumheller, and The Marion F. Goldin Charitable Fund.