Jacob Lawrence: The American Struggle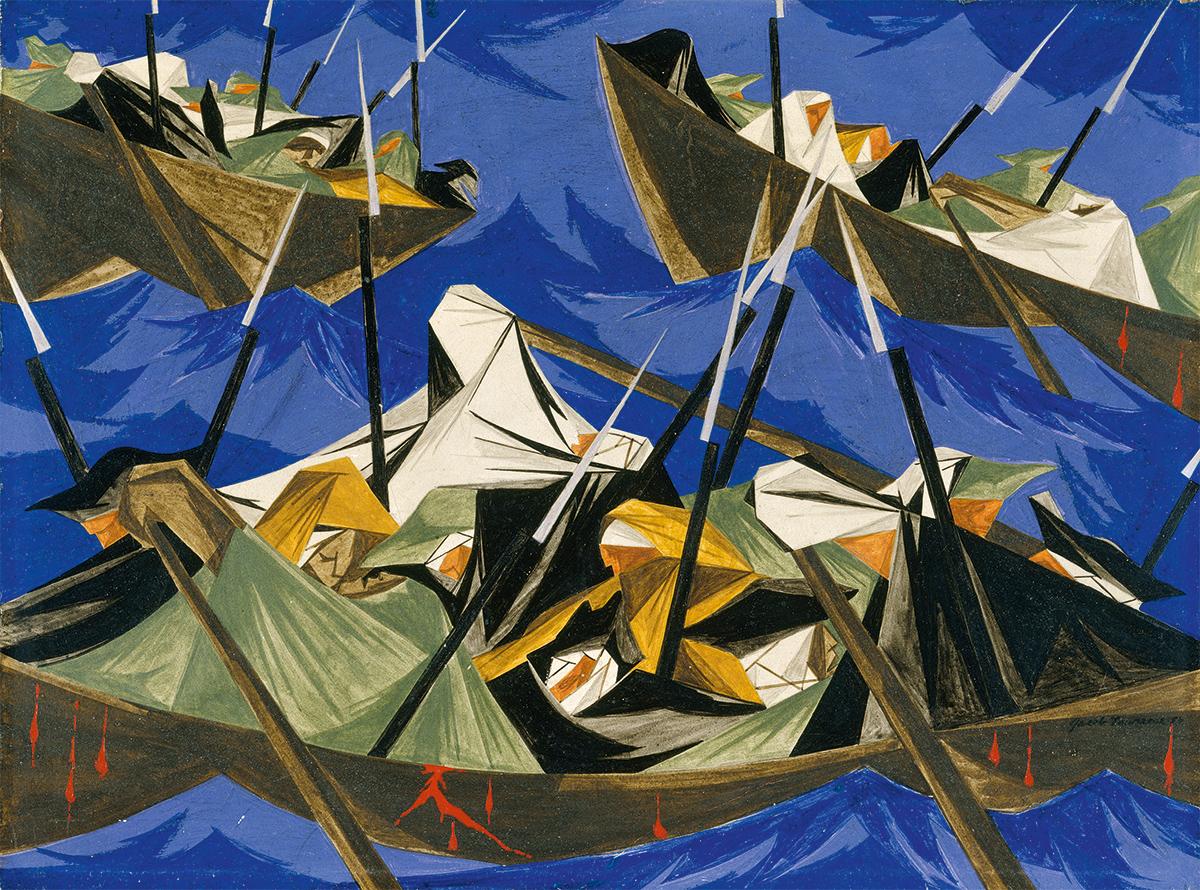 Jacob Lawrence was one of the greatest narrative artists of the 20th century. His revolutionary, yet little-known, 30-panel series Struggle…From the History of the American People, painted between 1954 and 1956, invited a new way of chronicling erased histories about America's founding. The paintings depict signal moments in the American Revolution and the early decades of the republic and feature the words and actions of founding fathers, enslaved people, women, and Native Americans. For the first time since 1958, the series is reunited, along with two new panels discovered in 2020 and 2021, presenting a new opportunity to address these panels not simply as history painting, but as new portals of perception and time.
Contemporary works by three artists—Derrick Adams, Bethany Collins, and Hank Willis Thomas—further enrich the context for this reunion of Lawrence's Struggle series.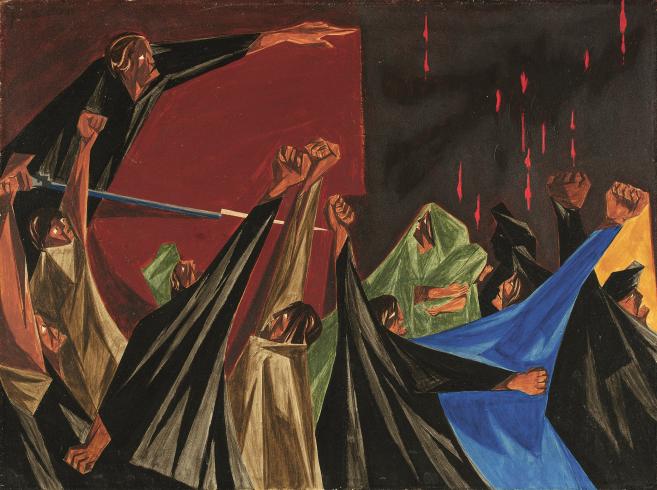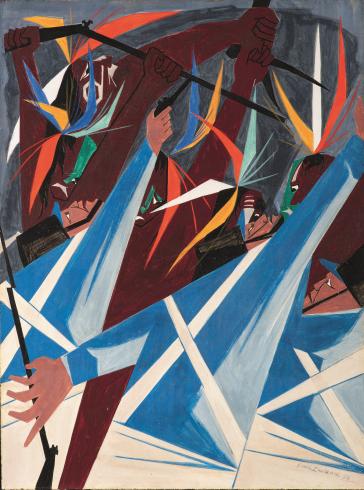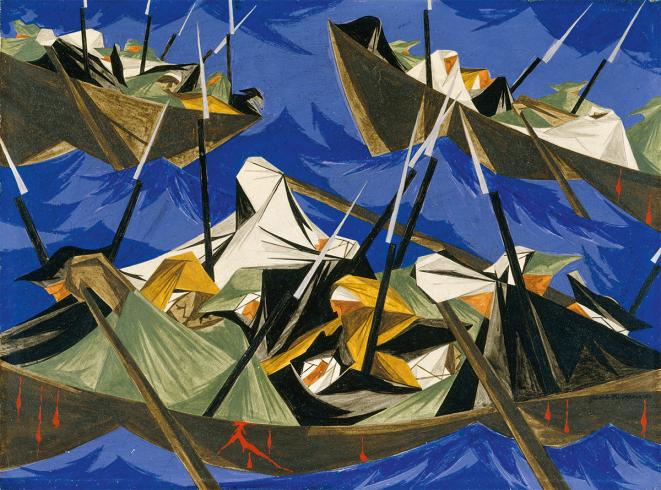 Jacob Lawrence: The American Struggle is organized by the Peabody Essex Museum, Salem, Massachusetts.