Nadia Sirota, Gabriel Cabezas, and Rob Moose 
violin, viola, and cello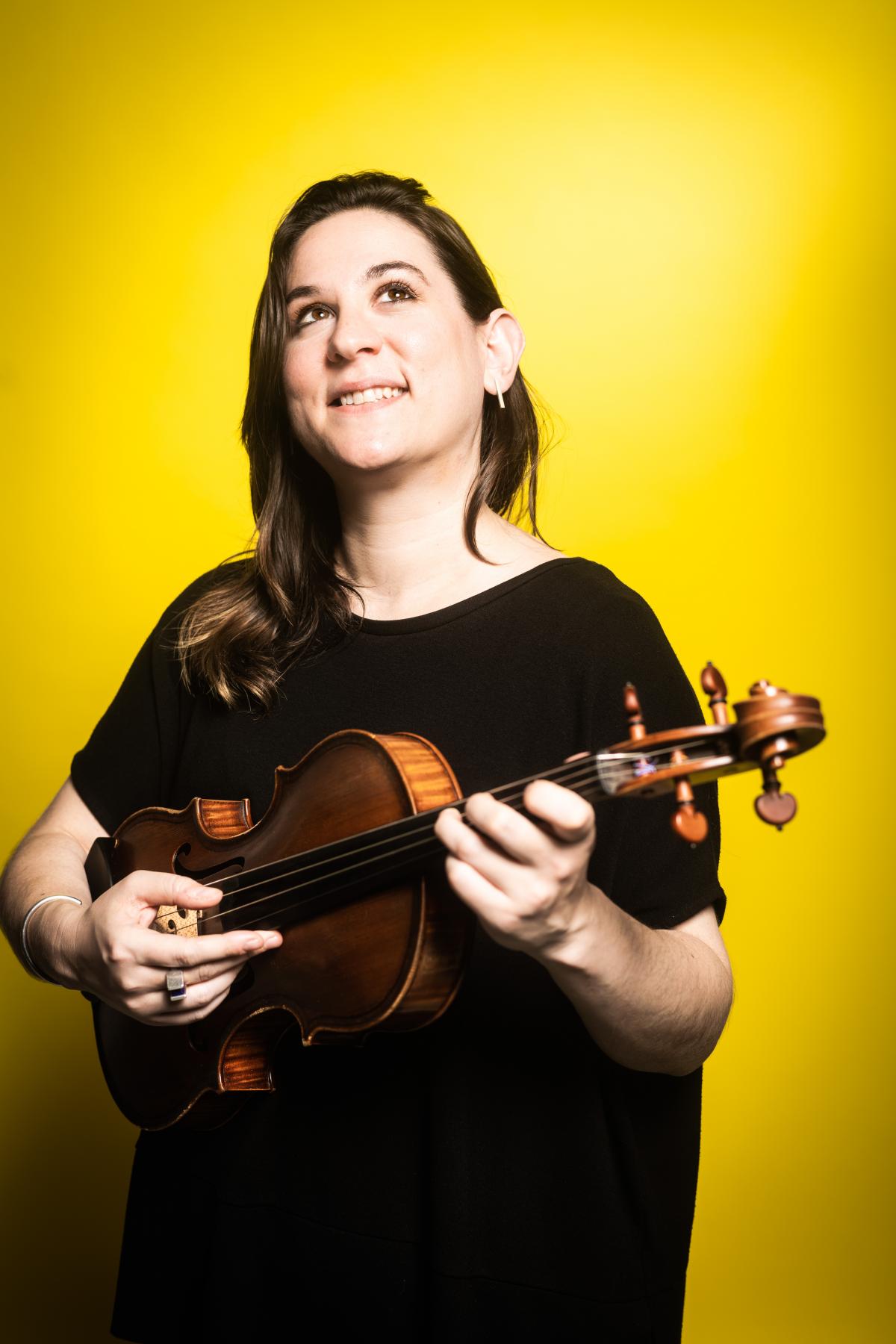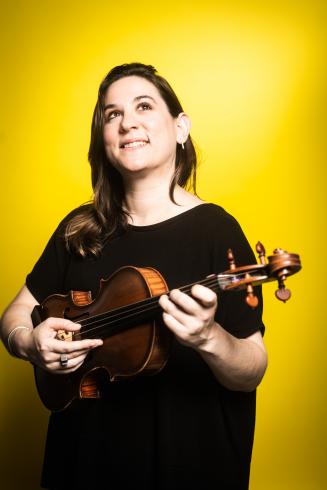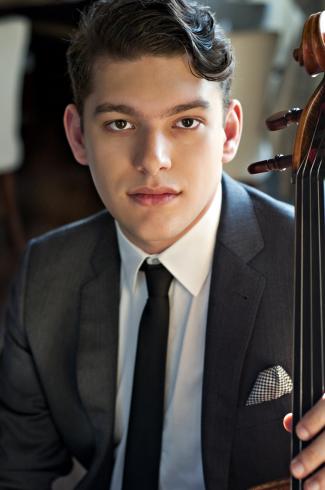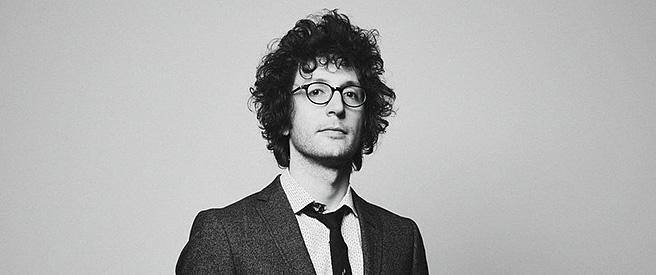 Violist Nadia Sirota's varied career spans solo performances, chamber music, curation, and broadcasting. In all branches of her artistic life she aims to open classical music up to a broader audience. Nadia's singular sound and expressive execution have served as muse to dozens of composers, including Nico Muhly, Bryce Dessner, Missy Mazzoli, Daníel Bjarnason, Judd Greenstein, Marcos Balter, and David Lang.
As a soloist, Nadia has appeared with acclaimed orchestras around the world, including the Detroit Symphony, Singapore Symphony, Colorado Symphony, the National Arts Centre and Spanish National Orchestras, and the Orchestre National d'Île-de-France. To date, she has released four solo albums of commissioned music, first things first (2009), Baroque (2013), Keep In Touch (2016), and Tessellatum (2017). Nadia is a member of Bedroom Community, a collective of musically diverse artists who work and collaborate at Reykjavik's Greenhouse Studios. She has also lent her sound to recording and concert projects by such artists as The National, David Bowie, and Björk.
Nadia is a member of the acclaimed chamber sextet yMusic. Their virtuosic execution and unique configuration have attracted high profile collaborators including Paul Simon, Ben Folds, and Anohni, and inspired an expanding repertoire of original works by prominent composers including Andrew Norman, Caroline Shaw, and Chris Thile.
Since 2018, Nadia has served as the New York Philharmonic's Creative Partner, a position created for her. In this role, she helped create and hosts two series: "Nightcap" and "Sound ON," the latter of which she also curates. In addition, Nadia works with the Philharmonic on contemporary music initiatives across the organization.
Ms. Sirota is the creator and host of Living Music with Nadia Sirota, a new podcast and concert series that demystifies classical music. She also serves as creative associate at The Juilliard School and as artist-in-residence at UCLA's Center for the Art of Performance.
Nadia won a 2015 Peabody Award, broadcasting's highest honor, for her podcast Meet the Composer, which deftly profiled some of the most interesting musical thinkers living today. Ms. Sirota also received the ASCAP Deems Taylor Award for her work in radio, and Southern Methodist University's Meadows Prize, awarded to pioneering artists and scholars with an emerging international profile. She sits on the board of directors of Chamber Music America, the national service organization for ensemble music professionals. Nadia received her undergraduate and Master's degrees from the Juilliard School, where she studied with Heidi Castleman, Misha Amory, and Hsin-Yun Huang.
Cellist Gabriel Cabezas is a precise and passionate performer who is fast becoming one of his generation's most sought-after soloists and collaborators. Gabriel imbues the pillar scores of the cello repertoire with the vivacity of newly-written work and performs world premieres with gravitas and command. His neoteric career spans solo appearances, chamber music, work with bands and songwriters, and curation.
Gabriel has appeared with America's finest symphony orchestras, including those of Philadelphia, Chicago, Cleveland, New York, and Los Angeles, and has premiered dozens of new works by some of the most brilliant composers of his time. This season, Gabriel launches the "Waypoints" series with the Metropolis Ensemble, with whom he is a resident artist. Other season highlights include appearances on the New York Philharmonic's "Nightcap" series, curated by composers Steve Reich and Bryce Dessner, performances at the Phillips Collection in Washington, DC, the Momentary in Arkansas, and a solo recital at New York's Merkin Concert Hall.
Gabriel is a member of the chamber sextet yMusic, "six contemporary classical polymaths who playfully overstep the boundaries of musical genres" (The New Yorker). Their virtuosic execution and unique configuration (string trio, flute, clarinet, and trumpet) has attracted the attention of high profile collaborators—from Paul Simon to Bill T. Jones to Ben Folds—and inspired original works by some of today's foremost composers, including Nico Muhly, Missy Mazzoli and Andrew Norman. He is also a co-founder of Duende, a new music and contemporary dance collective that focuses on the interaction between musicians and dancers in the realization of new scores.
Gabriel's first full length album, a recording of Benjamin Britten's Cello Suites, was released on PEOPLE, a collaborative streaming platform created by Bon Iver's Justin Vernon and The National's Aaron Dessner. He is currently working on an album of cello music by Gabriella Smith, to be released on the Icelandic record label Bedroom Community. In 2016, Gabriel received the Sphinx Medal of Excellence, a career grant awarded to emerging classical artists of color, who, early in their professional career, demonstrate artistic excellence, outstanding work ethic, a spirit of determination, and ongoing commitment to leadership. Gabriel studied at the Curtis Institute of Music under Carter Brey.
"His playing combined polished execution with a burnished warmth of tone (especially in the lower strings) and subtlety of phrasing and inflection that allowed the music to make its modest expressive points convincingly… There was real maturity in the cellist's playing, enough to make one eager to hear him again." — Chicago Tribune
Rob Moose is a Grammy Award-winning arranger and string player based in New York and Los Angeles. He's written and recorded charts for over 400 albums, including work by Bon Iver, Paul Simon, Taylor Swift, John Legend, and yMusic. As an orchestrator, Moose has been repeatedly featured on the "Declassified" Series at the Kennedy Center alongside artists such as Regina Spektor, Emily King and Ben Folds. He recently served as music director for Sara Bareilles' Amidst the Chaos tour and is a regular contributor to the podcast Punch Up The Jam.