Kelly Towles
Our Logo Reimagined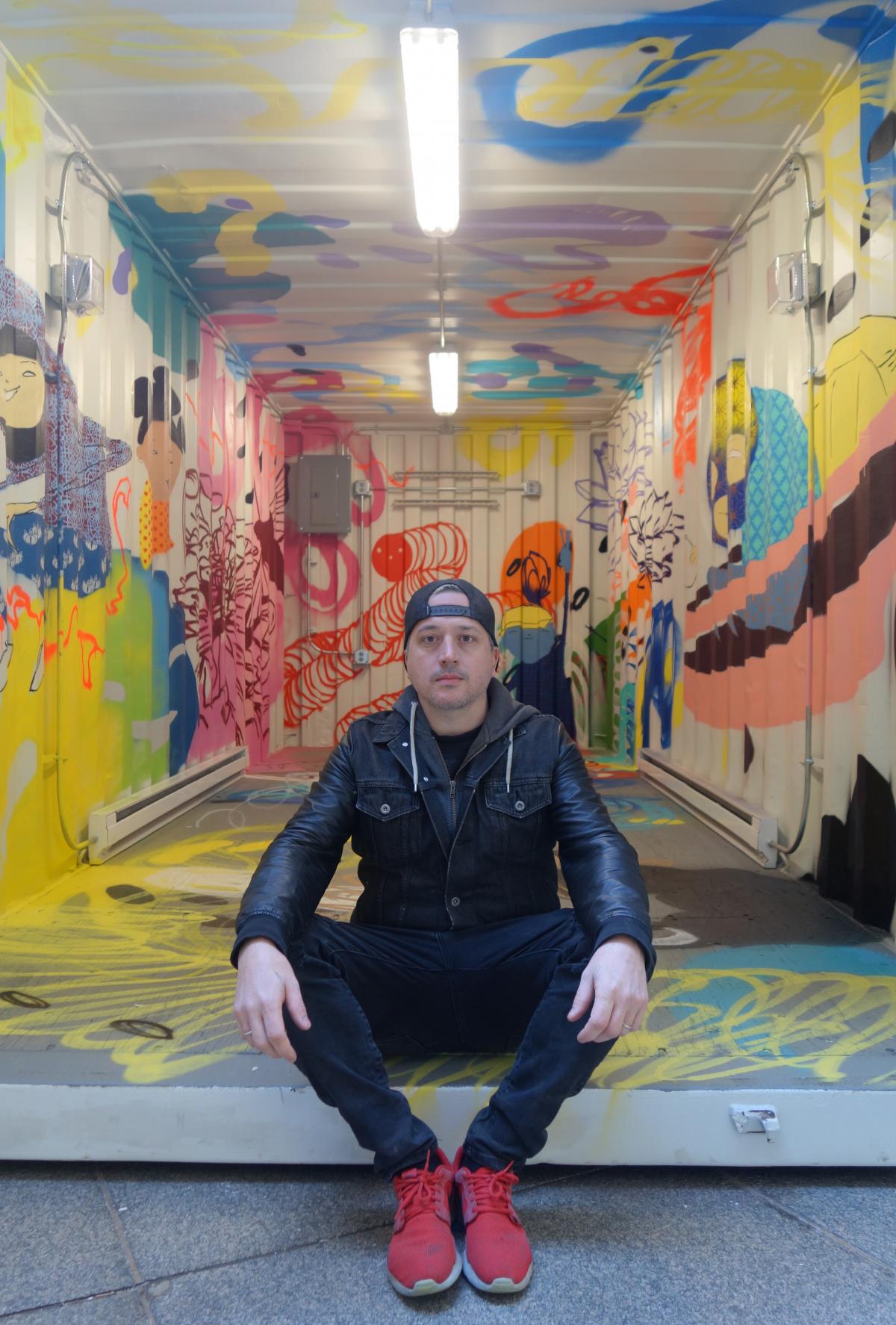 Do you have questions for artist Kelly Towles? Come and ask him while he shows off some of his recent projects and talks about the logos he designed for The Phillips Collection.
Kelly Towles (@kellytowles), a leading Washington, DC, artist, has literally painted the town since moving to the Nation's Capital in the late 1990s. His murals, showcased on area buildings and garage doors, and paintings, displayed in local galleries and businesses, are electrically playful. From partnerships with DC Brau Brewing Company, U St Music Hall, and DC United, to working with the DC Commission on the Arts and Humanities and the Greater Washington Creative Community Initiative to revitalize neighborhoods using his creative energy, he is focused on sharing his passion for street art while making an impact on the local community. Towles's characters range from the traditional to the fantastical, retaining hints of people, places, and things that positively influence his life.
His works show a broad scope of animation by depicting his take on classical portraiture, personified everyday objects, and abstracted figures. Regardless of the subject matter, the artist's background in graffiti art weaves through all of his work, a constant reminder that art is his outlet. Towles's outlook on society and how individuals cope with the emotional roller coaster of daily life transfers from his spray can to surfaces that are in need of creative influence. For him, the release aspect of graffiti art allows him to express his thoughts on who we are as individuals. Internal conflicts and the "what" that hides beneath the surface are particularly interesting to Towles. He paints with the aspiration of making his viewers smile while simultaneously question and think about what they see.
More about "Our Logo Reimagined" project
---
Help us continue to serve our community by providing free virtual events.