We asked 12 local artists to reimagine the Phillips's centennial logo in their own style.
Come back each month to see a new logo and hear from the artists!
January: Dominick Rabrun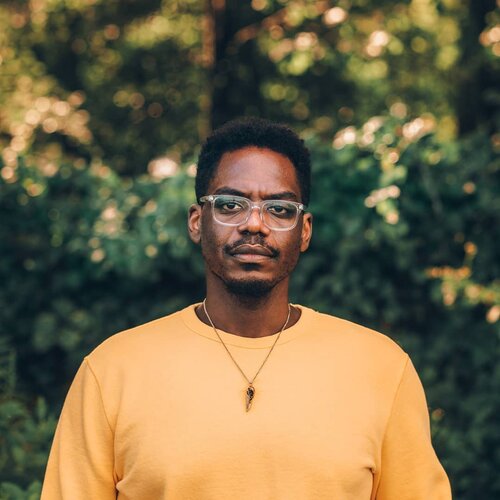 "Sampling and remixing is a critical tool for me—not only in how I approach my work, but how I see the world. I sampled four of The Phillips Collection's paintings and arranged them in chronological order—18th century to the 21st century. The animated component of the logo is a nod to my love of neon signs, electronics, and digital media."
Dominick Rabrun (@domrabrun) is an artist, speaker, writer, producer, director, and general maker of things. He is the host of Dom's Sketch Cast, an experimental art show. Dom has created unique art and content for Genius, Reddit, Annapurna Pictures, VICE, PBS, Mtn Dew, Noisey, and more.
---
Listen to the artist talk about his process