Louis Lortie and Quatuor Adorno, piano and string quartet
piano and string quartet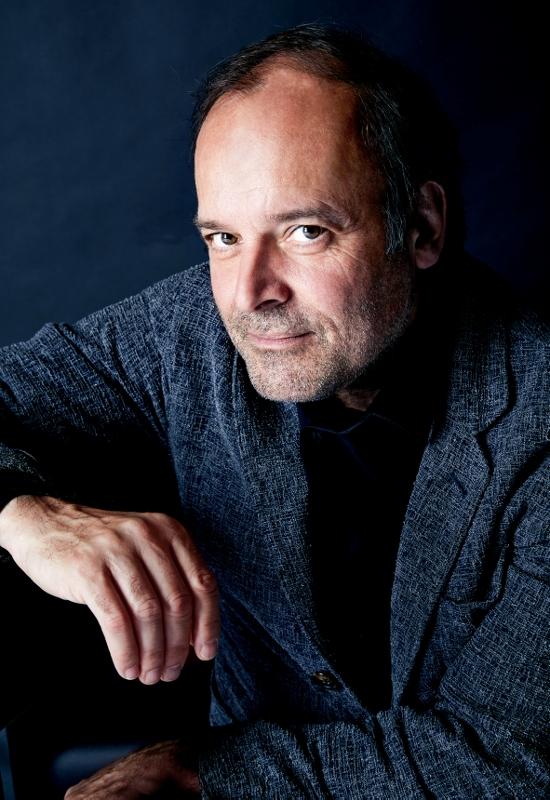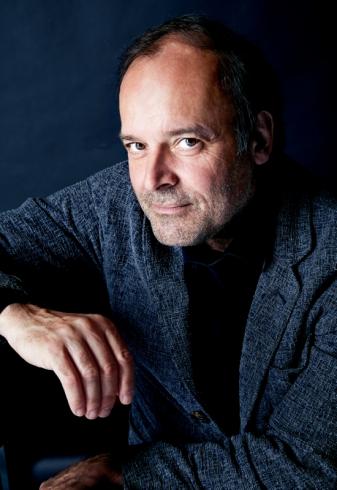 For over three decades, French-Canadian pianist Louis Lortie has performed worldwide, building a reputation as one of the world's great pianists. He extends his interpretative voice across a broad spectrum of repertoire rather than choosing to specialize in one particular style, and his performance and award-winning recordings attest to his remarkable musical range.
Mr. Lortie is in demand internationally. This season he returns to Australia and New Zealand performing with the NZSO on tour, and with the Sydney and Adelaide Symphony Orchestras. He also returns to OSESP Sao Paulo performing with the orchestra and in recital, and will embark on a recital tour of Russia following a recent triumphant Chopin Etudes performance in Moscow. He returns to The Philadelphia Orchestra and Nezet-Seguin, and tours with the Toronto Symphony and Sir Andrew Davis.
His concerts also include returns to San Francisco Symphony, Dallas Symphony, NDR Hamburg, BBC Symphony, as well as to the orchestras of Atlanta, Milwaukee, and Vancouver. His complete Liszt "Années de Pèlerinage" will be heard at Cal Performances, Berkeley; and to celebrate Beethoven's 250th birthday year in 2020, he performs complete Beethoven sonata cycles and all of the Beethoven concertos in North America and in Europe.
He has made over 45 recordings for the Chandos label, covering repertoire from Mozart to Stravinsky, including a set of the complete Beethoven sonatas, the complete Liszt "Années de Pèlerinage" which was named one of the ten best recordings of 2012 by The New Yorker, and all of Chopin's solo works. His recording of the Lutoslawski Piano Concerto with Edward Gardner and BBC Symphony received high praise, as did a recent Chopin recording which was named one of the best recordings of the year by The New York Times. Recently released albums are Chopin Waltzes ("This is Chopin playing of sublime genius" – Fanfare Magazine), Saint-Saëns' Africa, Wedding Cake, and Carnival of the Animals with Neeme Järvi and Bergen Philharmonic, and with Hélène Mercier, Rachmaninov's complete works for two pianos and the Vaughn-Williams Concerto for Two Pianos. For the Onyx label, he has recorded two acclaimed albums with violinist Augustin Dumay.
Louis Lortie is the Master in Residence at The Queen Elisabeth Music Chapel of Brussels. His long-awaited LacMus International Festival (www.lacmusfestival.com) on Lake Como, Italy, made its debut in 2017.
He studied in Montreal with Yvonne Hubert (a pupil of the legendary Alfred Cortot), in Vienna with Beethoven specialist Dieter Weber, and subsequently with Schnabel disciple Leon Fleischer. In 1984, Mr. Lortie won First Prize in the Busoni Competition and was also prizewinner at the Leeds Competition. Mr. Lortie has lived mostly in Europe in the last decades with homes in Switzerland, Canada and Italy.
"They play with one mind, beauty of sound, intonation, precision and beautiful musical ideas and expression" Geraldine Walther -Takács Quartet
In 2017, Adorno Quartet won the Third Prize (First Prize not awarded), the Special Prize for the best performance of a contemporary piece and the Public's Prize at the International String Quartet Competition "XI Premio Paolo Borciani." During the thirty-year history of the Competition, no Italian quartet had such an important recognition.
In 2018, Adorno Quartet was the winner of the X International Competition for String Quartet "V. E. Rimbotti" and they also became associate Artists in Residence at the Queen Elisabeth Music Chapel in Brussels.
In 2019, Adorno Quartet received the prestigious Prize "Una vita nella musica giovani 2019."
Adorno Quartet was founded in 2015: Edoardo Zosi and Liù Pelliciari violins, Benedetta Bucci viola and Danilo Squitieri cello attended the advanced courses for string quartet at the "Scuola di Musica di Fiesole."
Their name, Adorno Quartet, is a tribute to the great philosopher Theodor Wiesengrund Adorno who, in an age of musical and social decline, saw chamber music as the only path to salvation. Adorno claimed that this genre kept the relationship between human beings and music authentic, upholding values such as respect and a desire of perfection.
Despite their recent foundation, the Quartetto Adorno has already performed for important promoters such as  "London Chamber Music Society Series at Kings Place" and "Wigmore Hall"  London, "Ravenna Festival," "La Società dei Concerti" Milan, "Fondazione I Teatri" Reggio Emilia,  MITO Festival, "Festival dei Due Mondi" Spoleto, "Associazione Clementi" Viterbo, "Unione Musicale" Turin, "Festival Internazionale di Musica da Camera" Cervo,"Festival Echos," Festival di Portogruaro, "Fazioli Concert Hall" Sacile, "Podium für junge Solisten" Tegernsee, "ACM Chamber Music" Trieste, "Policontri Classica" Turin, "Amici della Musica" Perugia, "Amici della Musica" Cagliari, "Festival  Musique Chalosse" France, "Allegro Vivo Festival" Altenburg,"Musica Insieme" Bologna, "Amici della Musica" Campobasso, "Amici della Musica" Firenze, "Appassionata Festival" Macerata, "Società del Quartetto" Bergamo ,"Micat in Vertice – Fondazione Chigiana" Siena, "Associazione Scarlatti" Naples, MUCH Brussels, "GIA" Brescia, "Soireès Musicales" Grimaud, "Fondazione Cini" Venezia, "Musikerlebnis" Munich.
In 2016, the Quartet received the "Zweite Wiener Schule Preis" award held by ISA Sommera Akademie for the best interpretation of a Second Viennese School Quartet and they performed live radiobroadcasted at ORF Radio KulturHaus in Vienna.
In 2017, Adorno Quartet was selected to be part of the project "Le Dimore del Quartetto" and become ECMA-European Chamber Music Academy effective ensemble founded by Hatto Beyerle.
From 2019, Adorno Quartet is supported by CIDIM.
Important collaborations include great artists such as: P. Badura-Skoda, B. Canino, A. Carbonare, S. Gramaglia, F. Meloni, P. Meyer, G. Sollima. 
In 2019, the first CD was published by the Label Decca Italia with the Zemlinsky No. 3 String Quartet and the Brahms Clarinet Quintet Op. 115 together with Alessandro Carbonare.
In 2020, they hold concerts for major Musical Societies and Festivals including "Amici della Musica" Padova, "ACM" Trieste, "Sicat in Vertice" Siena, "Amici della Musica" Montegranaro, "Richmond Concert Society" London, "Virginia Arts Festival" Norfolk, "Weill Hall" New York, "Società dei Concerti" Milan, "Filarmonica Umbra" Terni.
In 2019/20/21 they will be engaged in the performance of the complete Beethoven quartets at "Associazione Musicale Lucchese," "Viotti Festival" in Vercelli, "Amici della Musica" in Cagliari,"Festival di Musica da Camera" Urbino, "Musikamera" at Sale Apollinee in Teatro La Fenice in Venice, Teatro Bellini in Catania.
Special thanks to Asmana Wellness World Firenze for supporting Adorno Quartet's activity.