Error message
Could not retrieve the oEmbed resource.
Olivier Stankiewicz and Alasdair Beatson, oboe and piano, with a new commission by Benjamin Attahir
oboe and piano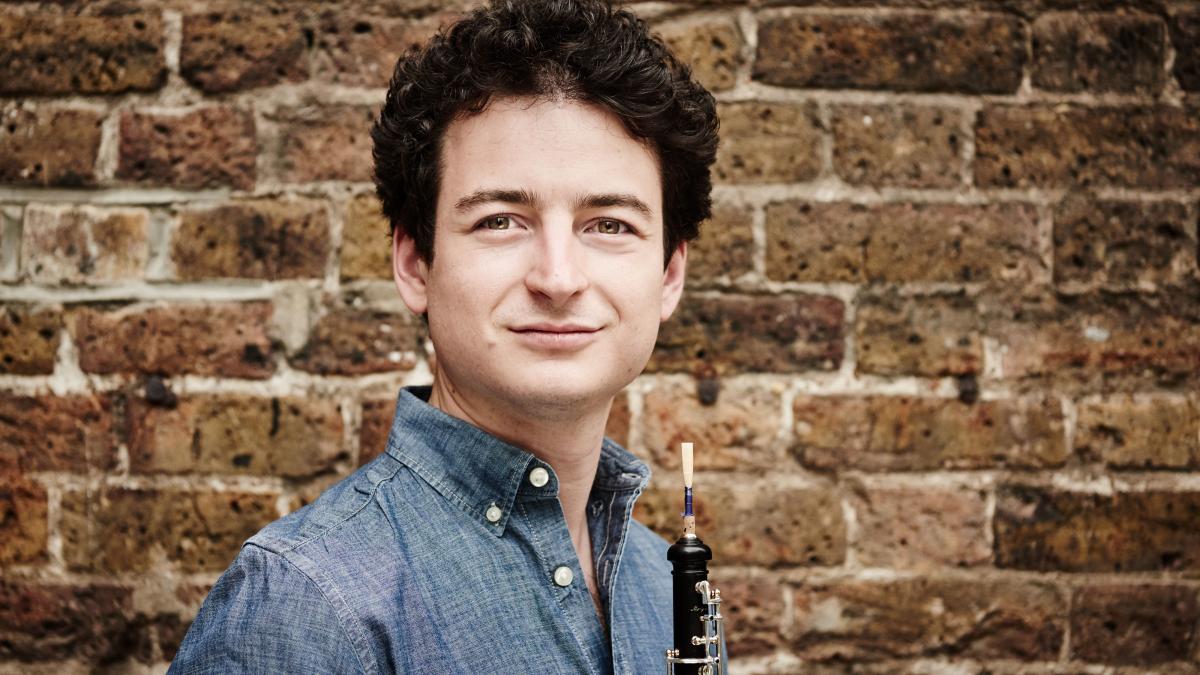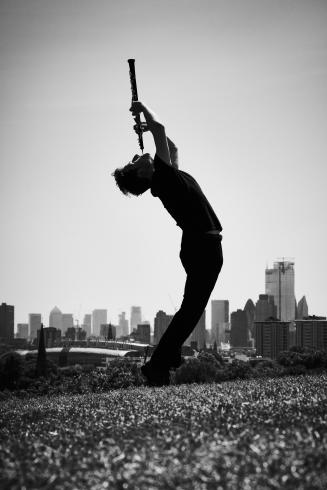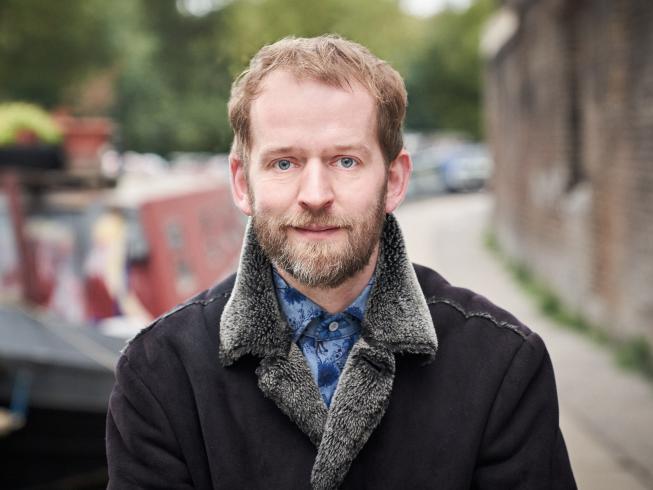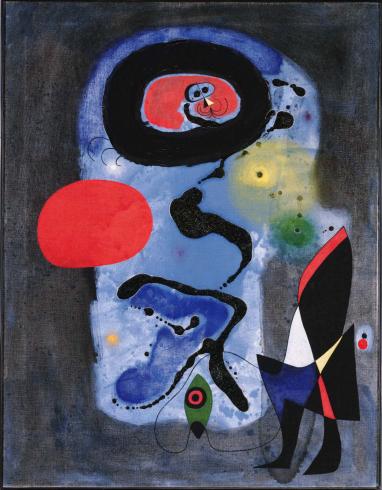 "...the radiant phrasing of the LSO's peerless principal oboe, Olivier Stankiewicz."
The Arts Desk / LSO Sir John Eliot Gardiner / March 2018
In 2015 Olivier was appointed principal oboe of the London Symphony Orchestra.
Sought after as a soloist, chamber musician and teacher, Olivier has performed widely in Europe, Japan and the USA. Highlights include recitals at Wigmore Hall, Snape Maltings, the Louvre in Paris, Festspiele Mecklenburg-Vorpommern, the Isabella Gardner Museum in Boston, Merkin Concert Hall and Morgan Library in New York. He has collaborated with Alasdair Beatson, the Doric and Castalian String Quartets, Jean Rondeau, Jonathan Ware and Alvise Sinivia, among many others.
In 2019 Olivier recorded the Mozart Concerto with the LSO, performed Attahir's Concerto Nur with the Orchestre de Lille and took part in the Aix-en-Provence Easter Festival with Renaud Capuçon. Committed to new music, he premiered a new concerto commission by Laurent Durupt in Paris and London.
This season Olivier makes his debut for the Phillips Collection in Washington D.C. including a new commission by Benjamin Attahir, performs the Strauss Concerto with the London Mozart Players and undertakes a tour of New Zealand with Berlin Counterpoint. He records for Delphian and in 2022 returns to Japan.
As soloist Olivier has performed Berio's Chemins IV with the Orchestre National du Capitole Toulouse, Bernd Alois Zimmerman's Concerto with the French National Orchestra broadcast by Radio France Musique, and appeared with the Barcelona Wind Symphony in L'Auditori, Pro Arte Orchestra in Hong Kong and Tokyo Sinfonietta in Suntory Hall.
Awards include 1st Prize at the Oboe Competition in Japan, the Young Concert Artists international auditions in Leipzig and New York, and in 2016 he was a prize-winner at the YCAT International Auditions in London.
Olivier has appeared as guest principal with the Chamber Orchestra of Europe, Mahler Chamber, London Sinfonietta, Philadelphia Symphony, Bayerischer Rundfunk and Royal Concertgebouw Orchestras. He was principal oboe of the ONCT between 2011-2015 and is currently Professor of Oboe at the Royal College of Music.
Born in Nice, Olivier studied oboe and theory at the Conservatoire National Supérieur de Musique in Paris (2009-2014). In 2013 he was named "classical revelation" by the French association ADAMI.
He was a founder member of the WARN!NG Collective, a group that develops and commissions new works, experimenting with sound painting, improvisation and innovative performance experiences.
Scottish pianist Alasdair Beatson works prolifically as soloist and chamber musician. Highlights of the 2019/20 season include performances at London's Wigmore Hall and Kings Place, a residency at Sage Gateshead, recitals on fortepiano of Beethoven violin sonatas with Viktoria Mullova, and appearances in festivals including the Bath Mozartfest, Edinburgh International, Esbjerg, kamara.hu, and West Cork.
Alasdair is renowned as a sincere musician and intrepid programmer. Alongside a particular affinity with the classical repertoire and the music of Schumann and Fauré, he often explores the more exotic: Catoire, Pierné, Thuille; Debussy's Jeux (in the composer's arrangement for solo piano); Ligeti Horn Trio, Harrison Birtwistle's Harrison's Clocks; and Thomas Adès Piano Quintet. His concerto repertoire includes works of Bach, Bartok, Fauré, Hans Abrahamsen, Hindemith, Mozart, Sally Beamish, Stravinsky, and Messiaen.
In recent years he has appeared with Britten Sinfonia, Moscow Virtuosi, Scottish Chamber Orchestra, Scottish Ensemble, Royal Scottish National Orchestra, Sønderjyllands Symphony Orchestra and Tapiola Sinfonietta.
Recent recordings include the 2019 release of the complete works for cello and piano of Felix and Fanny Mendelssohn, recorded on an Erard fortepiano of 1837 with cellist Johannes Moser, and a recording with Alec Frank-Gemmill of 19th century music for horn and piano, recorded on four exquisite historical pianos (and four fantastical historical horns) spanning 1815-1895. These releases join an acclaimed discography of three solo and numerous chamber recordings, on BIS, Claves, Champs Hill, Evil Penguin, Pentatone and SOMM labels.
A regular participant at the open chamber music at IMS Prussia Cove, Alasdair took part in their tours of 2007 and 2011, and collected the 2008 RPS Award for Chamber Music on their behalf. He has enjoyed working closely with composers George Benjamin, Harrison Birtwistle, Cheryl Frances-Hoad, and Heinz Holliger. Future plans include the first performances of a new piano concerto, written for him by Helena Winkelman.
Alasdair was a student of John Blakely at the Royal College of Music, London, and Menahem Pressler at Indiana University. He teaches solo piano at Royal Birmingham Conservatoire, and regularly mentors for the London-based Chamber Studio. From 2012 to 2018 Alasdair was founder and artistic director of Musique à Marsac, and since 2019 is co-artistic director of the Swiss chamber music festival at Ernen.
Born in Toulouse in 1989, Benjamin Attahir started by learning violin, and then became passionate about composing. Amongst his masters are Édith Canat de Chizy, Marc-André Dalbavie, Gérard Pesson, and Pierre Boulez.

At the same time, he perfected his violin skills with Ami Flammer and performed in Ensembles such as the Jersey Chamber Orchestra, l'Ensemble Intercontemporain, LSO Soundhub.

Benjamin Attahir has won numerous competitions and distinctions: le Concours Général, the USA Bloomington IHC, le Concours International de la ville de Boulogne, le prix Salabert de la SACEM and two Académie des Beaux-Arts prizes (including the Prix Pierre Cardin in 2015).

His works have been performed by various ensembles and orchestras: l'Orchestre National de France, l'Orchestre Philharmonique de Radio France, l'Orchestre du Capitole de Toulouse, the Philharmonic Orchestra of Helsinki , l'Ensemble Intercontemporain, Les Éléments, the Trio Zadig, les Quatuors Arod et Van Kuijk, the Tokyo Sinfonietta… and in venues such as the Philharmonie de Paris, le Nouvel Auditorium de Radio France, le Concertgebouw of Amsterdam, the Zurich Tonhalle, le KKL de Lucerne, the Salzbourg Mozarteum, le Bozar de Bruxelles, the Berlin Boulez Saal, le Théâtre du Châtelet, les Bouffes du Nord, l'Arsenal de Metz, les Invalides, and the Suntory Hall in Tokyo. He is frequently invited to various festivals: Gaudeamus Muziekweek of Utrecht, Lucerne Festival, Festival Messiaen, Festival Aix en Provence...

Author of two operas of which he directed the premieres in 2012 and 2015, the scene staging is the backbone of his musical writing, which, like his origins, draws his inspiration midway between East and West.

He regularly collaborates with artists such as Daniel Barenboim, Renaud Capuçon, Hae-Sun Kang, Geneviève Laurenceau, Marianne Piketty, Raquel Camarinha, Claude Delangle,Tugan Sokhiev and Bruno Mantovani, but also with several troops such as La Comédie Française, Quanzhou Liyuan Theater (China).
Benjamin Attahir was a resident at La Villa Médicis (16/17) and composer-in-residence at the Gstaad Festival in 2018 and at the Orchestre National de Lille for the 17/18 and 18/19 seasons.
In 2019 is premiered his concerto for soprano and violin (Je / suis / Ju / dith) for Renaud Capuçon and Raquel Camarinha and an opera from a Maeterlinck booklet which Benjamin is conducted the premiere at La Monnaie de Bruxelles in September 2019 (Le Silence des ombres).
In May 2020 will be premiered by Renaud Capuçon a concerto for violin commissioned and directed by Daniel Barenboim and Staatskapelle Berlin in Philharmonie Berlin.

His music is published by Salabert / Universal Music Classical.
The art and culture of Joan Miró's native Catalonia were powerful forces in his painting and are reflected in both the playful effervescence and the dramatic intensity of his radical forms. Added to this inspiration were the influences he was exposed to in Paris: the poetry of the Parisian symbolists and surrealists, and the example of Paul Klee and the structural discipline of the cubists. This confluence nurtured a singular style at once earthy and spiritual, sensual and ethereal, but universal in expression. For Miró, this aspect was all important; he felt that painting ought "to rediscover the sources of human feeling."
Further influences had come to play upon the restless imagination of Miró by the 1940s, when his preoccupation with music and with the nocturnal sky brought a lasting sense of mystery and contemplative awe to his work. Miró's illustrations for Paul Eluard's poems, for which he was inspired by a Japanese woodcut artist, may have contributed to the calligraphic effect of the heavy black "signs proliferating in his imagery." A new interest in poetic titles emerged in the late 1940s, a lyric suggestiveness possibly inspired by illustrations for writings of Eluard and Tzara. Several works from 1948 share the theme and motifs of this painting. In addition, Miró had been overwhelmed by the urban scene of New York, where he had reestablished contact with Alexander Calder, Yves Tanguy, Marcel Duchamp, and had met Jackson Pollock. In fact, the raw mien of abstract expressionism may have been a source for the renewed excitement with materials that he referred to in an interview in the late 1940s, given shortly before executing The Red Sun.