Dominick Rabrun
 In Conversation with Paige Haran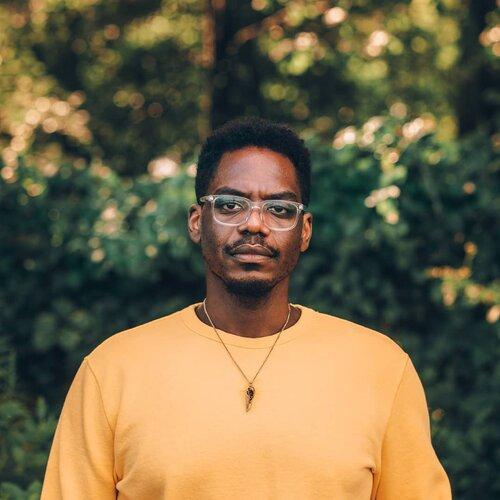 Join Dominick Rabrun, artist and creative, and Paige Haran, independent curator, art advisor, and co-founder of Art World Escape, as they dissect Dom's recreation of the The Phillips Collection logo in celebration of the museum's centennial.
Dominick Rabrun is a Maryland based artist, creative, and general maker of things. Dominick's work is rooted in his Haitian American heritage, love of geek culture, and knowledge of art history. As founder of Blue Cerberus Studio in Silver Spring, he and his team and have created immersive animations and illustrations for clients like VICE, Genius, Reddit, and more.
Paige Haran is an independent curator, art advisor, and co-founder of Art World Escape (AWE). AWE works with artists around the world to hold space for the labor, fabrication, origin stories, and communities behind an art object, performance, or final expression. Based in Washington, D.C. and raised throughout West Asia, Africa, and the Pacific, her current curatorial research focuses on how we organize, erode, and archive language and geography. Prior to founding AWE, Haran curated exhibitions internationally for partner institutions such as the UN Refugee Agency (UNHCR), the British Council, and The World Bank Group; she was a curator at Shangri La Museum for Islamic Art, Culture, and Design in Honolulu, Hawai'i as well as Art Residence Aley in Beirut and Aley, Lebanon; she was also the inaugural curator for Google's Artist in Residence program, which paired artists with Google engineers to create a digital layer to artists' physical works.