American Art
 "Our most enthusiastic purpose will be to reveal the richness of the art created in our United States, to stimulate our native artists and afford them inspiration."
Duncan Phillips, 1921

The Phillips Collection has celebrated American art and artists since it opened to the public in 1921.
From the outset, Duncan Phillips intended that this gallery in the nation's capital was to be a champion for the country's artists. He devoted his life to finding, fostering, and collecting the very best of American art, particularly the work of living artists guided by their individual visions, rather than by popular trends. Over the course of 50 years Phillips built a world-class collection of nearly 2,000 works of modern art of which 1,400 were American, most of them acquired while the artists were alive and actively exhibiting.
The Phillips Collection's in-depth holdings of American art is broad in scope, yet cannot be characterized as encylopedic. His romantic nature searched for the exceptional and the independent, often choosing to collect in-depth the work of certain artists, i.e., Milton Avery, Arthur Dove and John Marin, among many, while choosing one or two exceptional works for others like Thomas Eakins, Winslow Homer, and Edward Hopper. As a result, the collection of American works he assembled can be understood as revelatory of the changing character of American art in the 20th century. Phillips's commitment propelled The Phillips Collection to become a leader in American art, with a collection of works that are deeply personal, yet connected to the great traditions of past and present. Phillips was determined to lift emerging American modernism out of obscurity, while also advocating for a creativity that expressed the country's demographic and ethnic diversity. It was this "fusion of various sensitivities" and "unification of differences," as Phillips described it, which was to be celebrated as the defining character of the nation's art.
Read Duncan Phillips's 1944 essay for The American Paintings of The Phillips Collection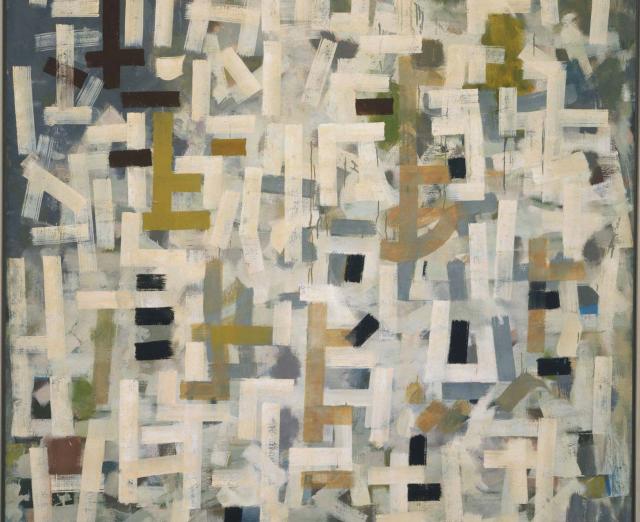 Made in the USA
In 2014, the Phillips presented the exhibition Made in the USA: American Masters from The Phillips Collection, 1850-1970, the most comprehensive on-site installation of the museum's American collection ever undertaken.
Phillips always wanted the museum to be a place where artists went to look at great art from the past as well as the art of their contemporaries. Artist Kenneth Noland said "going to the Phillips was like going to church" and admired not only the Klee Room, but Albert Pinkham Ryder's Moonlit Cove, and the work of Arthur Dove and Georgia O'Keeffe. Richard Diebenkorn acknowledged that Henri Matisse's Studio, Quai St. Michel had been "coming out in his work for decades" after having studied while stationed at Quantico during WWII and spoke reverently about his regular visits nearly every weekend to the Phillips which he stated was "a refuge, a sanctuary for me to absorb everything on those walls," and Sam Gilliam, who was impressed by Augustus Vincent Tack's Aspiration in the stairwell and also by Arthur Dove's Flour Mill II.