University of Maryland, Phillips Collection Fellowship Awarded to Dr. Kate E. Cowcher
May 15, 2017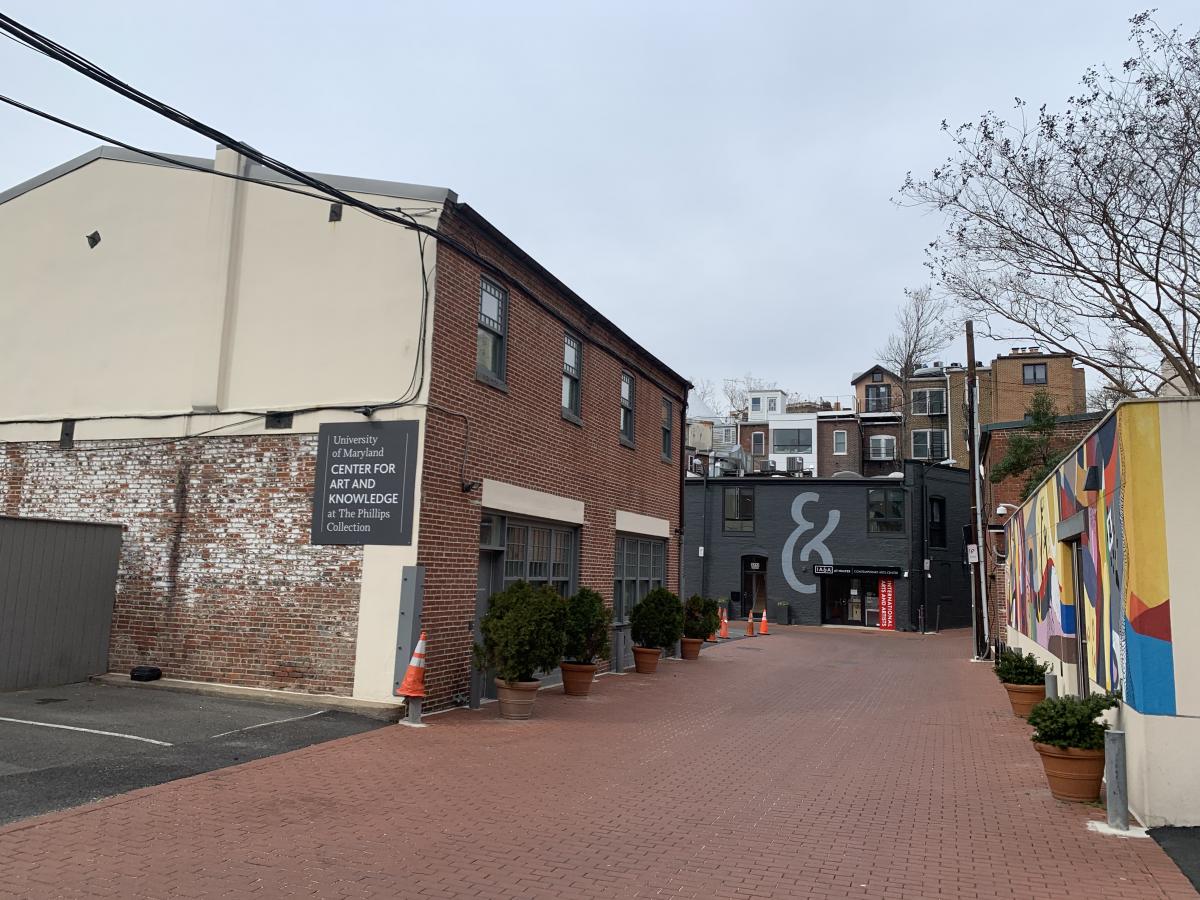 Dr. Kate E. Cowcher to Join the UMD Center for Art and Knowledge at The Phillips Collection as the 2017–18 Postdoctoral Fellow in Modern and Contemporary Art History
WASHINGTON, DC, and COLLEGE PARK, MD—The University of Maryland Center for Art and Knowledge at The Phillips Collection has awarded its 2017–18 Fellowship in Modern and Contemporary Art History to Dr. Kate E. Cowcher, a 2017 graduate of Stanford University and scholar of art in Africa during the Cold War.
"We are thrilled to have Dr. Kate E. Cowcher as our next postdoctoral fellow in modern and contemporary art history," said Dr. Klaus Ottmann, Deputy Director for Curatorial and Academic Affairs at the Phillips. "She is an outstanding scholar whose path-breaking studies of African art and Cold War modernism have already proven her to be a major force in the still developing field of global modern and contemporary art history."
"We are pleased to recognize Dr. Kate E. Cowcher'sscholarship with this well-deserved fellowship," said Mary Ann Rankin, Senior Vice President and Provost at the University of Maryland. "Our partnership with The PhillipsCollection aims to celebrate scholarship and innovation in the arts, and Dr. Cowcher's work at the University of Maryland Center for Art and Knowledge certainly does that."
Dr. Cowcher's doctoral dissertation focused on the art of the Ethiopian revolution and on the movement of artists and their objects between the First, Second, and Third Worlds. Recognizing that Ethiopia, which was never successfully colonized, maintains a strong sense of its own historical continuity, Dr.Cowcher explored the rupture that led to it becoming the last "People's Democratic Republic" to be founded before the fall of the Berlin Wall. In her dissertation, she examined the centrality of images surrounding the overthrow of Emperor Haile Selassie in 1974, the rapid growth and unexpected trajectory of graphic art, the push for realism, the import of Soviet art concepts, and the appropriation of cultural heritage as propaganda and resistance.
Challenging existing histories of Ethiopian art that dismiss the 1970s and 1980s as years of cultural dearth, Dr. Cowcher's research reveals both the military regime's manipulation of images in an attempt to reduce the population to passive spectatorship and efforts by artists to push back through ink, paint, and exhibitions. Dr. Cowcher's findings were informed by extensive research she conducted in Ethiopia, supported by the Andrew W. Mellon Fellowship from the Center for Advanced Study in the Visual Arts at the National Gallery of Art.
At the University of Maryland Center for Art and Knowledge at The Phillips Collection, Dr. Cowcher will develop her dissertation into a manuscript, revealing the involvement of Ethiopia's artists in domestic turmoil as well as the cultural geopolitics of the late Cold War. Aiming to further illuminate these artists' participation on the global stage, Dr. Cowcher's book will trace their journeys to Moscow, Havana, Pyongyang, and back. Her book will also engage with current concerns about Africa's creative agency within Soviet and non-aligned politics.
"I am thrilled to have the opportunity to spend a year as a Fellow at the Center for Art and Knowledge," said Dr. Kate E. Cowcher. "The Phillips Collection's wealth of European and American modern masterpieces, combined with UMD faculty interests in Eastern Europe, Latin America, and the Cold War, make it an ideal location for developing my research in modernism, revolution, and cultural exchange in 20th-century Ethiopia."
This summer, Dr. Cowcher will co-chair a panel with Dr. Polly Savage (SOAS University of London) on socialist aesthetics in Africa at the Arts Council of the African Studies Association (ACASA) Triennial in Ghana. In addition to presenting her work on the manifestations of "socialist realism" in Ethiopia, the panel will include other papers on Burkina Faso, Mozambique, Angola, and Benin.
Dr. Cowcher grew up near Stratford-upon-Avon in England and attended school in Chipping Campden. She holds an undergraduate M.A. from the University of Edinburgh, an M.A. from the Courtauld Institute of Art, and PhD from Stanford University. Prior to attending Stanford, she was a Kennedy Scholar at Harvard University.