University of Maryland-Phillips Collection Fellowship Awarded
June 13, 2018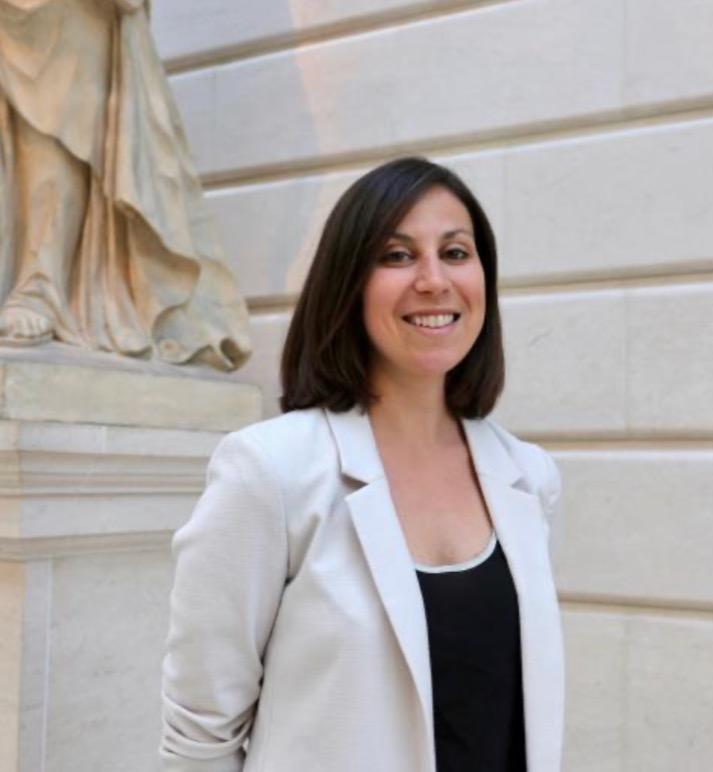 The UMD Center for Art and Knowledge at The Phillips Collection announces Dr. Ashley Lazevnick as the 2018–19 Postdoctoral Fellow in Modern and Contemporary Art History
WASHINGTON, DC, and COLLEGE PARK, MD—The University of Maryland Center for Art and Knowledge at The Phillips Collection has awarded its 2018–19 Fellowship in Modern and Contemporary Art History to Dr. Ashley Lazevnick, a 2018 graduate of Princeton University.
The Phillips Collection and the University of Maryland host one postdoctoral fellowship during the academic year. This fellowship allows recipients to work with the Phillips'sexceptional collection of modern and contemporary art and the University of Maryland's leadership programs in art historical scholarship, interdisciplinary experimentation, and virtual technologies. During the academic year, fellows teach at least one public lecture and participate in other programs and discussions with scholars, critics, museum staff, and students at the museum and university.
"Dr. Lazevnick's rigorous and interdisciplinary approach combining archival research and close visual analysis of American Modernism parallels with the passions of the Phillips and University of Maryland partnership," said Dr. Klaus Ottmann, Deputy Director for Curatorial and Academic Affairs at the Phillips. "We are pleased to announce Dr. Ashley Lazevnick as our 2018-19 fellow."
"We offer our congratulations to Dr. Ashley Lazevnick and look forward to supporting the development of her survey of American Precisionist art," said Mary Ann Rankin, Senior Vice President and Provost at the University of Maryland. "Her work will continue to advance scholarship and innovation in the arts— the cornerstone of our partnership with The Phillips Collection."
Ashley Lazevnick completed her PhD in American art at Princeton University in 2018. She holds an M.A. in the History of Art from Williams College and a B.A. in Art History and English from Colgate University.
While at The Phillips Collection, Lazevnick will revise her dissertation into a book manuscript. Through an investigation of the term "precision" in art criticism, poetry, philosophy, and science in the early-20th century, her project reconsiders American Precisionist painting. A movement recognized today for meticulous paintings of skyscrapers and empty factories, Precisionism just as frequently included pictures of country barns, domestic interiors, and still lifes, in media as various as drawing, lithography, watercolor, pastel, and photography.
More broadly, Lazevnick specializes in the visual and literary cultures of modernism, with particular focus on American art. Attentive to the interactions among different media, her research continually engages the nature of art writing, especially the use of non-normative genres (such as poetry) in reframing critical approaches to art. Her work has appeared in Word & Image as well as publications for the Warburg International Seminar, Florida State University, and the Ashmolean Museum. Future essays will appear in American Art and collected volumes on American Art for the Wallraf-Richartz-Museum and Merrell Publishing in London. Her research has been supported by fellowships with the Smithsonian American Art Museum, The Harry Ransom Center, the American Council of Learned Societies, the Terra Foundation, and the Metropolitan Museum of Art.