The Phillips Re-Opens Historic House After Year-Long Renovation
June 15, 2018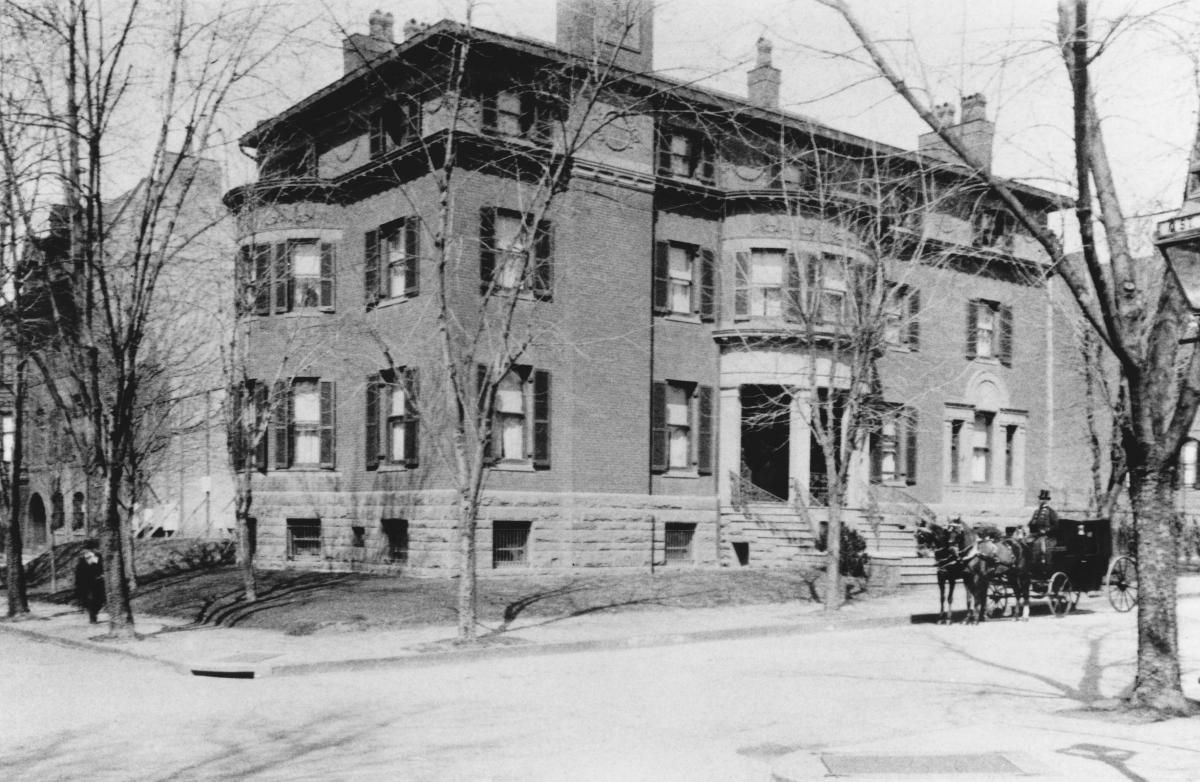 The house galleries will officially open to the public on June 21, 2018, at 6 pm
WASHINGTON—The Phillips Collection's historic house galleries will officially open to the public afterbeing closed for a year-long renovation project. The original home to Phillips Collection founder, Duncan Phillips, will reopen with a housewarming celebration on Thursday, June 21, at 6 pm.
Since May 2017, the original 1897 building of The Phillips Collection has been undergoing renovationsdesigned to preserve and enhance the building's historic character and migrate the house gallery spacesto a fully digitized temperature and humidity control system. A penthouse level with a mansard roof which mirrors that of the original building was added to house the new HVAC equipment, enhancing its anticipated useful life.
The architectural design for the project was developed by Bowie Gridley Architects, and Mueller Associates served as mechanical engineers. The general contractor was Consigli Construction Co. Inc., the firm which also renovated portions of the Renwick Gallery.
"We are approaching an exciting milestone in 2021 when we will commemorate our centennial. These upgrades to the essential control systems governing the temperature and humidity within the museumwill ensure the protection of our collection and the enjoyment of our visitors for years to come," said Phillips Director Dorothy Kosinski. "We are so grateful to Consigli Construction for their valuable partnership with us on this project."
Modernist design elements were incorporated throughout the gallery spaces along with light-filtering window systems designed to heighten the protection of the works on view. The fire protection system was also enhanced. Farrow & Ball gave in-kind contribution of paint, and consultation about historically appropriate wall papers and paint colors throughout the house. Architectural enhancements in the gallery spaces will be most notable in the Phillips Music Room, which features upgraded wall paneling toimprove sound quality and the attendees' experience for the many music events in the space, most notably the museum's renowned Sunday Concert series. The house galleries also exhibit a fresh hang of works of art, enhanced in-gallery information provided by our curators that will enrich our visitors'experience, as well as improvements to access for disabled visitors.
The other buildings of the museum remained open to the public during the renovations. Popular exhibitions such as Renoir and Friends: Luncheon of the Boating Party and Ten Americans: After Paul Klee were on view during the closure, and the museum's award-winning educational programs continued apace. In February 2018, the museum opened a new space in Southeast DC at the Town Hall Education Arts Recreation Campus, Phillips@THEARC.