The Phillips Collection Presents Zilia Sánchez: Soy Isla (I Am an Island)
January 24, 2019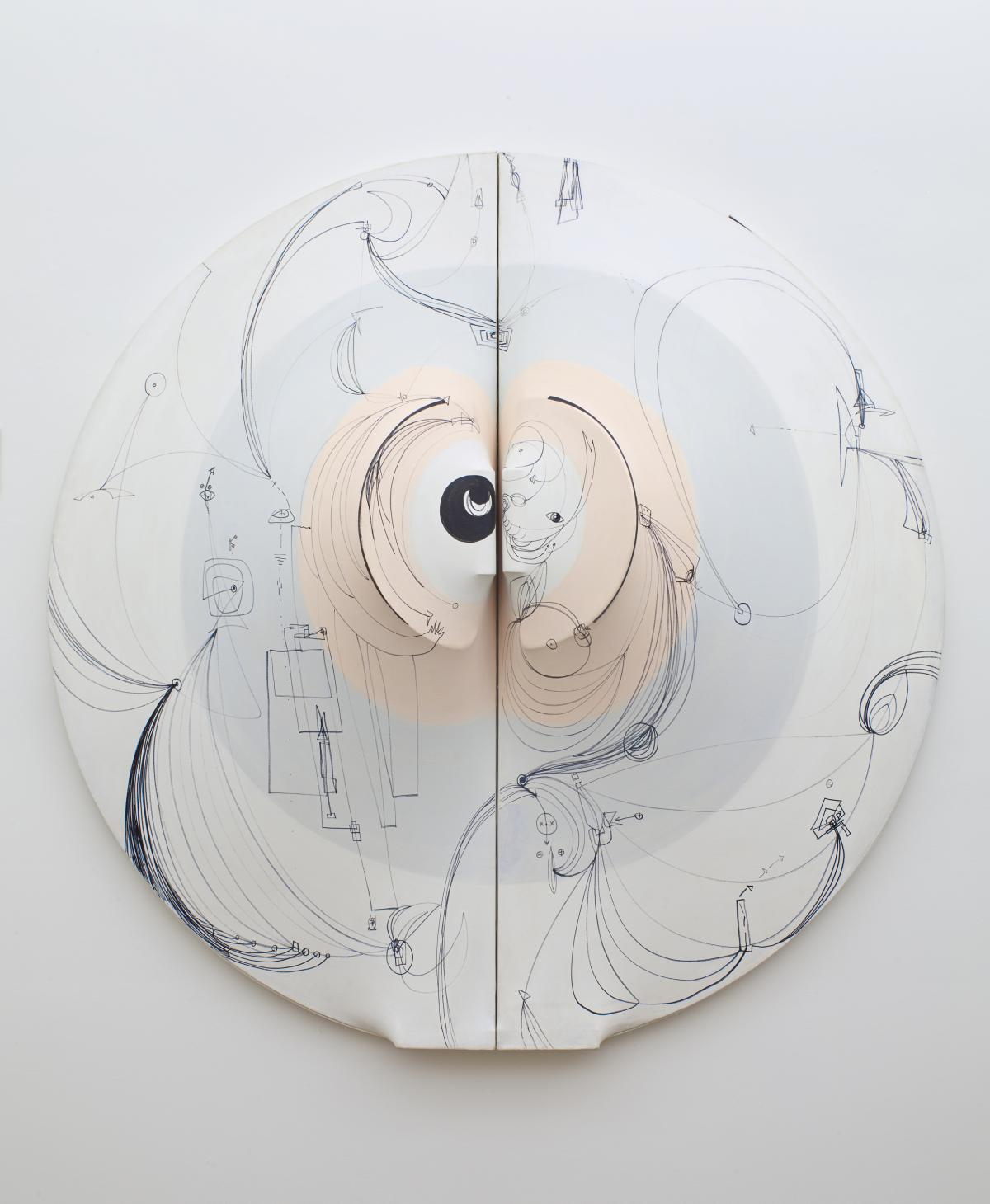 First museum retrospective of Cuban artist Zilia Sánchez
WASHINGTON, D.C. — The Phillips Collection is delighted to present Zilia Sánchez: Soy Isla (I Am an Island), the first museum retrospective of the prolific, innovative, and yet largely unknown Cuban artist Zilia Sánchez (b. 1926, Havana). The exhibition features over 60 works from the early 1950s to the present, including paintings, works on paper, shaped canvases, sculptural pieces, graphic illustrations, and ephemera. Zilia Sánchez: Soy Isla (I Am an Island) will be on view February 16–May 19, 2019, and will be accompanied by a major publication and newly commissioned artist's documentary about her life and work.
The retrospective traces Sánchez's artistic journey from her early days in Cuba to her extended travels in Europe in the 1950s and residence in New York in the 1960s, and finally her move to Puerto Rico, where she has lived and worked since the early 1970s.
"We hope that this exhibition will not only share the dynamic work of Zilia Sánchez, but also open a space for new research and scholarship in the years ahead. It will present a unique
opportunity for our audiences to experience an amazingly rich and deep body of work by an underrepresented Latina artist," said Dorothy Kosinski, Vradenburg Director and CEO of The Phillips Collection. "In launching the first museum retrospective of this extraordinary artist, the Phillips is true to its tradition of 'firsts' in the field of modern art, which began when it opened to the public in 1921 as the first museum of modern art in the United States."
Throughout Sánchez's career, abstraction has prevailed and her subjects have largely remained the same: the female body and its surrounding space. With its classical elegance, sensuality, and poetic narratives, her work resists traditional categorization.
Sánchez frequently references narratives and protagonists from ancient mythology (such as Trojans, Amazonians, and Antigone—all warriors and female heroines), and her geometric works are rich with metaphorical meaning. The exhibition title, Soy Isla, alludes to Sánchez's experience as an islander atonce connected and disconnected from the mainland/mainstream, physically and intellectually.
"Soy Isla refers to an island—either Cuba, where Zilia was born, grew up, and began her artistic career, or Puerto Rico, where she has long resided and worked, or both—surrounded by the vastness of the sea and the boundless horizon, yet never in complete isolation. It also refers to her own desire for solitary practice, forming an 'island' of her own within major art currents," said Dr. Vesela Sretenović, Phillips Senior Curator of Modern and Contemporary Art, who organized the exhibition.
In addition, the exhibition is complemented by a short, newly commissioned video produced by VideoArt Productions, Inc. Shot in San Juan, this non-linear, poetic documentary aims to capture Sánchez in places where she has lived and worked, including her studio, which is now being rebuilt after the devastation of Hurricane Maria.
For most of Sánchez's 70-year career, her art has been underrepresented in the United States. Recently her works have gained increased attention in the US, starting with solo exhibitions at Artists Space (2013) and Galerie Lelong (2014) and group shows at El Museo del Barrio (2016) and White Columns (2014), all in New York. A number of arts institutions, including the Colby College Museum of Art, Waterville; the Solomon R. Guggenheim Museum and the Museum of Modern Art, New York; the Princeton University Art Museum, Princeton; and the Pérez Art Museum Miami, Miami, have recently acquired her work and have loaned works to the Phillips for the exhibition. In 2015, the Phillips acquiredMaquinista, díptico (Machinist, Diptych) (2008).