The Phillips Collection presents Centennial Duncan Phillips Lectures featuring Arlene Dávila, Lonnie Bunch III, and Elizabeth Alexander
June 4, 2021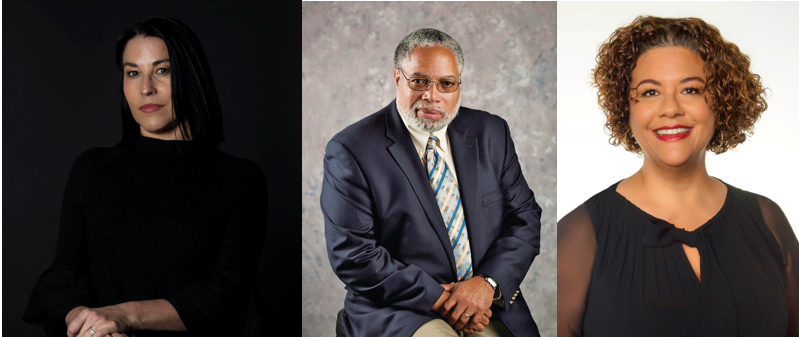 WASHINGTON, DC—As part of its centennial celebration, The Phillips Collection is proud to announce the speakers for its Duncan Phillips Lectures. The Duncan Phillips Lectures are given by distinguished artists, historians, and critics, and the Phillips is delighted to present Arlene Dávila, Lonnie Bunch III, and Elizabeth Alexander to discuss urgent issues of our time and the transformation of museums and cultural institutions. The lecture series was started in 1987 by Laughlin Phillips (director of the museum from 1972 to 1992) in honor of his father, Duncan Phillips, the founder of The Phillips Collection.
Previous Duncan Phillips Lecture speakers have included Sanford Biggers, Whitfield Lovell, Hirsohi Sugimoto, Peter Doig, Adam Gopnik, Christo and Jeanne-Claude, Kerry James Marshall, Sean Scully, Howard Hodgkin, and Elizabeth Murray.
Duncan Phillips Lecture: Director of the Latinx Project at NYU Arlene Dávila on Latinx art
June 10, 2021, 6:30-8 pm, Zoom
Arlene Dávila, Professor of Anthropology and American Studies at New York University, will speak with Vesela Sretenović, Senior Curator of Contemporary Art at The Phillips Collection, on questions of cultural equity and Latinx and critical race studies. The discussion will center on Dávila's recent research and her latest book Latinx Art: Artist, Markets, and Politics (Duke Press 2020). She is the author of six books focusing on Latinx cultural politics spanning the media, urban politics, museums, and contemporary art markets. Latinx Art: Artists, Markets, and Politics was selected as one of the best art books of 2020 by the New York Times and ARTnews, and a favorite book by Smithsonian scholars and Artnet News. Dávila is also the founding director of The Latinx Project, an interdisciplinary space focusing on Latinx art and culture, and hosting artists and curatorial projects at NYU.
Duncan Phillips Lecture: Secretary of the Smithsonian Institution Lonnie Bunch III on the future of museums
October 14, 2021, details forthcoming
Lonnie G. Bunch III, the 14th Secretary of the Smithsonian Institution, will be in conversation with The Phillips Collection's Vradenburg Director and CEO Dorothy Kosinski about what the future holds for museums. The Smithsonian Institution consists of 19 museums, 21 libraries, the National Zoo, and many research and education centers. Bunch started this position in June 16, 2019 after serving as the director of the Smithsonian's National Museum of African American History and Culture. He began his tenure as director of NMAAHC in July 2005 with meager resources, and transformed the museum to the nation's preeminent cultural destination focused on the African American story and its national and international influence. Since opening in September 2016, more than 6 million people have visited the nearly 400,000-square-foot museum, located next to the Washington Monument.
Duncan Phillips Lecture: Mellon Foundation President Elizabeth Alexander on art and social justice
January 27, 2022, details forthcoming
Dr. Elizabeth Alexander—poet, educator, memoirist, scholar, and cultural advocate—is president of The Andrew W. Mellon Foundation, the nation's largest funder of arts, culture, and the humanities. She has held distinguished professorships at Smith College, Columbia University, and Yale University, where she helped rebuild the school's African American Studies department while serving as its chair. She is Chancellor Emeritus of the Academy of American Poets, a member of the American Academy of Arts and Sciences, and serves on the Pulitzer Prize Board. Dr. Alexander composed and delivered "Praise Song for the Day" for the inauguration of President Barack Obama in 2009, and is author or co-author of fourteen books, including American Sublime, a finalist for the Pulitzer Prize in Poetry in 2006, The Light of the World, a finalist for the Pulitzer Prize in Biography in 2015.
Duncan Phillips Lectures are supported by 


IMAGE GALLERY
High-resolution press images are available upon request. Please contact jmitchell@phillipscollection.org.
IMAGES:
(Left to right)
Arlene Dávila: Courtesy of Arlene Dávila
Lonnie Bunch III: Courtesy of the Smithsonian Institution
Elizabeth Alexander: Andrew H. Walker/The Andrew W. Mellon Foundation
ABOUT THE PHILLIPS COLLECTION
The Phillips Collection, America's first museum of modern art, was founded in 1921. The museum houses one of the world's most celebrated Impressionist and American modern art collections, and continues to grow its collection with important contemporary voices. Its distinctive building combines extensive new galleries with the former home of its founder, Duncan Phillips. The Phillips's impact spreads nationally and internationally through its diverse and experimental special exhibitions and events, including its award-winning education programs for educators, students, and adults; renowned Phillips Music series; and dynamic art and wellness and Phillips after 5 events. The museum contributes to global dialogues with events like Conversations with Artists and Artists of Conscience. The Phillips Collection values its community partnerships with the University of Maryland—the museum's nexus for scholarly exchange and interdisciplinary collaborations—and THEARC—the museum's satellite campus in Southeast DC. The Phillips Collection is a private, non-government museum, supported primarily by donations.