The Phillips Collection Partners with Respectability on #ADA30 Summit
July 24, 2020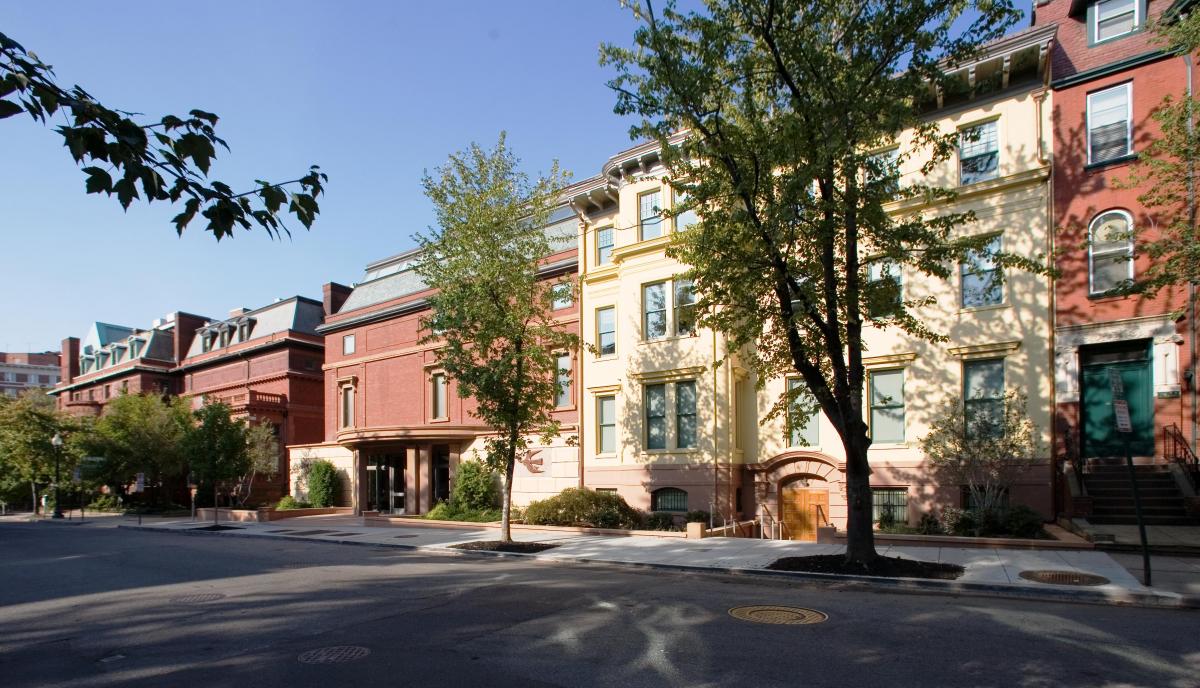 The Phillips participates in celebration of artists with disabilities to commemorate 30th anniversary of the Americans with Disabilities Act
WASHINGTON, DC—The Phillips Collection is delighted to announce a partnership with RespectAbility for the upcoming #ADA30 Summit 2020. The summit is a free, virtual, week-long celebration in honor of the 30th anniversary of the Americans with Disabilities Act (ADA). Together with RespectAbility, The Phillips Collection will provide participants with daily virtual, accessible gallery tours that celebrate artists with disabilities. The summit will run from Monday, July 27, through Friday, July 31, 2020.
"The Phillips Collection is honored to be a part of such a monumental milestone for Americans with disabilities, and for the opportunity to showcase works of art from our collection for this celebration," says Dr. Dorothy Kosinski, Vradenburg Director and CEO of The Phillips Collection. "We are honored to welcome and learn from communities with different cognitive and physical abilities, including combat-related stress injuries."
"The connection between art and wellness is a critical part of the Phillips's work, and speaks to our efforts in building a museum that ensures diversity, equity, accessibility, and inclusion are woven into everything that we do," says Makeba Clay, Chief Diversity Officer of The Phillips Collection.
On July 26, America will honor the 30th anniversary of the ADA, the most comprehensive piece of civil rights legislation ever passed for people with disabilities. In celebration, the national disability advocacy nonprofit RespectAbility is hosting #ADA30 Summit 2020, with daily virtual events from July 27 through July 31 available for free, fully accessible, and open to the public. The Phillips will present works of art from its collection as part of the Celebrating Great Artists with Disabilities virtual exhibition.
"We are grateful to The Phillips Collection for being one of the first museums in the country to recognize the 30th anniversary of the ADA," says Jennifer Mizrahi, President of RespectAbility. "Experiencing art is meaningful to the 1-in-5 people who live with a physical, sensory, cognitive, mental health, or other disability."
The Celebrating Great Artists with Disabilities showcase is an accessible virtual curated gallery that will include American Sign Language (ASL) interpreters, closed captions, and descriptive and biographical information on the featured artworks. "Disability and art are natural partners," stated Riva Lehrer, an artist with a disability, who has two pieces in the virtual tours. Works presented will also include pieces by Frida Kahlo, Paul Klee, Jacob Lawrence, Henri Matisse, Amy Sherald, Vincent van Gogh, Georgia O'Keeffe, and others. The Phillips Collection and RespectAbility's curation was intentional in its efforts to balance gender-identity and race among the artists with disabilities. The artworks, which come primarily from The Phillips Collection, are gathered from galleries around the world.