The Phillips Collection Centennial Gala Celebrates 100 Years of Seeing Differently
March 31, 2022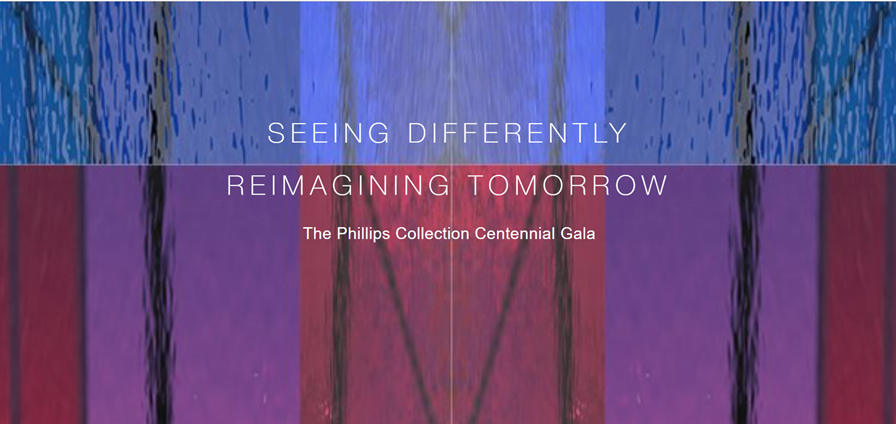 Leaders in the arts, media, philanthropy, and community service will be honored
WASHINGTON, DC—The Phillips Collection Centennial Gala: Seeing Differently, Reimagining Tomorrow celebrates the Phillips's ongoing commitment to education, cultural diplomacy, exploration of modern and contemporary art, and the healing power of the arts. This special event brings together members of Congress, senior executives, ambassadors, philanthropists, and media for an unforgettable evening. The event will take place on April 29, 2022, at the Washington National Cathedral.
"This gala marks a significant transition for the institution as we celebrate its first century and anticipate the next. We are honoring individuals whose work embodies our focus on 'seeing differently and reimagining tomorrow' through the lens of equity, empathy, and resilience," says Vradenburg Director and CEO Dorothy Kosinski. "After two years of social distancing, words can't express how meaningful it is to be able to finally gather together in person for this momentous event to support another 100 years of art, wellness, and community."
All gala proceeds directly support The Phillips Collection's innovative art education programs and community engagement initiatives. Your contribution directly enriches lives and strengthens communities through the power of art. The Centennial Gala After Party will feature live entertainment by DC's own Sylver Logan Sharp, former lead singer of the legendary group CHIC; curated cocktails and menu by Aaron Silverman of Rose's Restaurant Group; and art activations inspired by works in The Phillips Collection.
LOCATION
Washington National Cathedral
3101 Wisconsin Ave NW, Washington, DC 20016
6:30–9 pm | Reception, dinner, and program
Purchase tickets or make a donation
9 pm–midnight | After Party
Purchase After Party tickets
HONORARY CENTENNIAL GALA CHAIRS
Sharon Percy Rockefeller
Roger Sant
George Vradenburg
GALA AWARDEES
Advancing Art Through Philanthropy:
Jane and Calvin Cafritz, The Morris & Gwendolyn Cafritz Foundation
Building Connections Through Arts and Culture:
Juanita and Mel Hardy, Co-Founders, Millennium Arts Salon
Visionary Leadership of America's First Museum of Modern Art:
Dorothy Kosinski, Vradenburg Director & CEO, The Phillips Collection
Committed to Community Service Through the Practice of Pediatrics:
Kurt Newman, CEO, Children's National Hospital
Honoring Community Voices Through Public Media Broadcast Journalism:
Kojo Nnamdi, WAMU Journalist
Improving the Quality of Life in Washington, DC:
Lisa and Chris Smith, Co-Founder, Town Hall Education Arts Recreation Campus (THEARC)
Promoting the Work, and Strengthening the Communities, of Black Artists From the South:
Souls Grown Deep Foundation

CONGRESSIONAL HONOREES
The Honorable Patrick Leahy, Senator from Vermont
The Honorable Eleanor Holmes Norton, District of Columbia
The Honorable Chellie Pingree, 1st District of Maine

CENTENNIAL GALA COMMITTEE
Julie Garcia (Gala Committee Chair), Lisa B. Barry, Sarah Eastright, Barbara Hall, Barbara Hawthorn, Matt Indre, Denise Long, Sarah Mills, Juanita Moore, Ann Stock, and Courtney Toomath West
 
DIPLOMATIC COMMITTEE
Her Excellency Ambassador of Iceland Bergdís Ellertsdóttir
His Excellency Ambassador of France Philippe Etienne
Her Excellency Ambassador of the Federal Republic of Germany Emily Margarethe Haber
His Excellency Ambassador of the Kingdom of the Netherlands André Haspels
His Excellency Ambassador of the Republic of Finland Mikko Hautala
Her Excellency Kirsten Hillman, Ambassador of Canada to the United States of America
His Excellency Jean Arthur Régibeau, the Ambassador of the Kingdom of Belgium
Australia's Ambassador to the United States, The Honourable Arthur Sinodinos, AO
His Excellency The Ambassador of Singapore Ashok Mirpuri
His Excellency Ambassador of Ireland Daniel Mulhall
Dame Karen Pierce DCMG, British Ambassador to the US
His Excellency The Ambassador of Japan TOMITA Koji
Her Excellency Ambassador of Italy Mariangela Zappia

ARTIST COMMITTEE
Daniel Canogar, Nekisha Durrett, Victor Ekpuk, Renée Stout, and Daniel Wurtzel

SUPPORT
Champion

Judy Pomeranz
Partner
Lynne & Joseph Horning


Benefactor
Patty Alper-Cohn & David I Cohn 
Lisa Barry & James Gale
Barbara Brown & Robert Berish
Julie & Jon Garcia
Barbara & Bob Hall
Barbara Hawthorn & Tom Mansbach
Sachiko Kuno Philanthropic Fund
Alice Phillips Swistel & Liza Phillips
Alan & Irene Wurtzel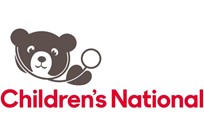 Supporter



John & Gina Despres and Dina & George Perry
Robert & Debra Drumheller
Ken Fields & Nikki Noya Fields
Bonnie & Harold Himmelman
Deborah & Terry Houlihan
Joan and Dan Mulcahy
Judy & John Ritz
Katie Adams Schaeffer
WTW Fine Art, Jewelry & Specie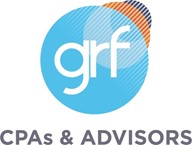 (As of March 25, 2022)

PRESS COVERAGE:
High-resolution press images are available upon request. Press interested in covering the event(s) must contact Jennifer Mitchell jmitchell@phillipscollection.org by April 8 to be considered for credentials.
ABOUT THE PHILLIPS COLLECTION
The Phillips Collection, America's first museum of modern art, was founded in 1921. The museum houses one of the world's most celebrated Impressionist and American modern art collections, and continues to grow its collection with important contemporary voices. Its distinctive building combines extensive new galleries with the former home of its founder, Duncan Phillips. The Phillips's impact spreads nationally and internationally through its diverse and experimental special exhibitions and events, including its award-winning education programs for educators, students, and adults; renowned Phillips Music series; and dynamic art and wellness and Phillips after 5 events. The museum contributes to global dialogues with events like Conversations with Artists and Artists of Conscience. The Phillips Collection values its community partnership with THEARC—the museum's satellite campus in Southeast DC. The Phillips Collection is a private, non-government museum, supported primarily by donations.