The Phillips Collection Announces Recent Acquisitions
May 13, 2019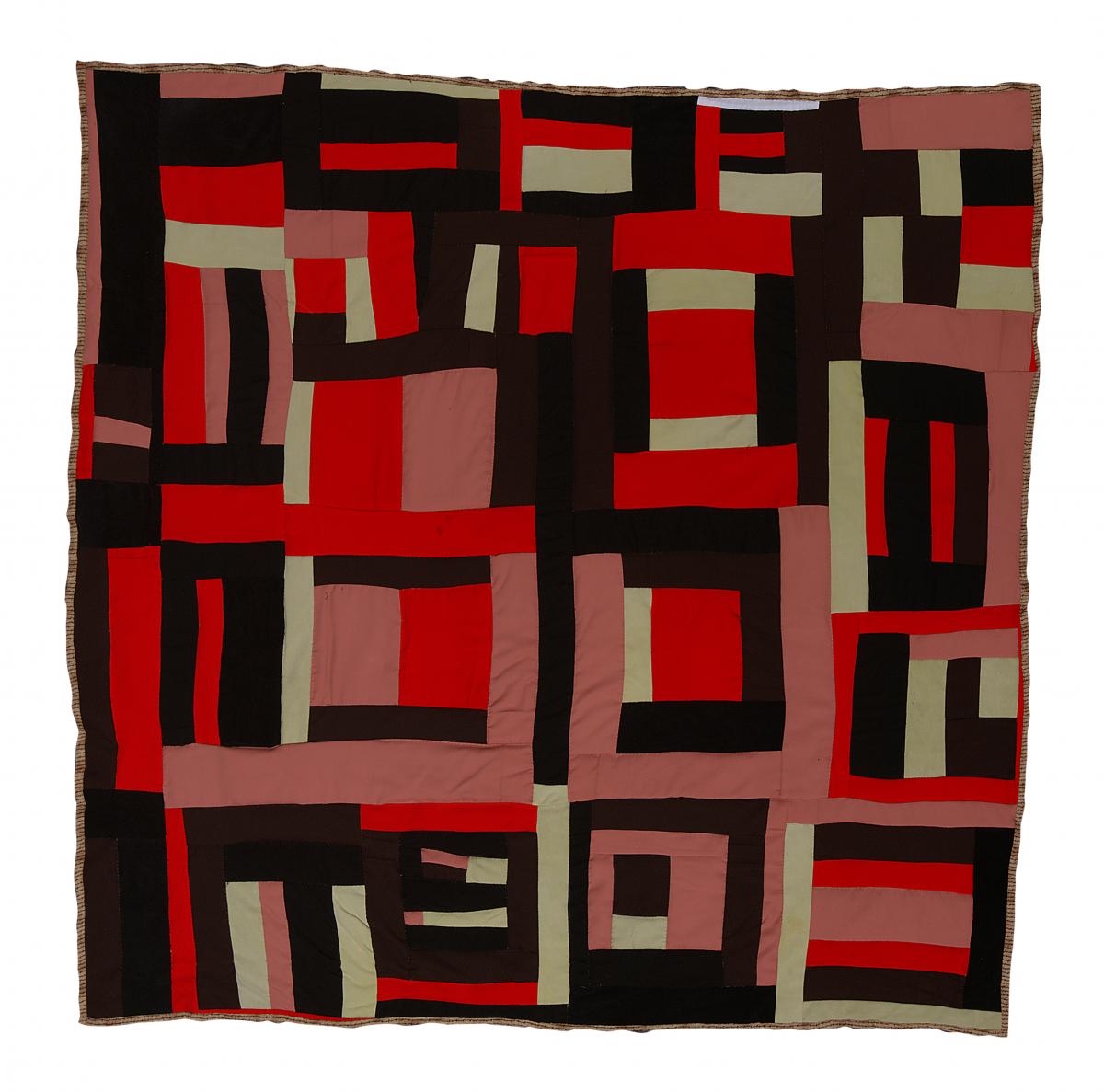 To advance the museum's mission of diversifying its collection and exhibitions, recent acquisitions include works by artists of color and women, such as Gee's Bend Quilts and more
WASHINGTON—The Phillips Collection has announced a major new acquisition of five Gee's Bend Quilts from the Souls Grown Deep Foundation, created by African American female quiltmakers of Gee'sBend, Alabama, among other recent acquisitions. These new acquisitions reflect the museum's collecting strategy to prioritize works from artists of color and women as part of an ongoing effort to diversify the collection. Furthering this effort, recent acquisitions include works by Angela Bulloch, Amy Cutler, John Edmonds, Sam Gilliam, Helen Lundeberg, Nara Park, Ellington Robinson, Bosco Sodi, and Regina Pilawuk Wilson.
In addition, the Phillips's Vradenburg Director and CEO Dr. Dorothy Kosinski has used a discretionary fund established in 2015 to acquire works by artists including Zilia Sánchez, McArthur Binion, Alejandro Pintado, Renée Stout, and most recently, the purchase of SimoneLeigh's faceless bust entitled No Face (Crown Heights) purchased in December 2018. Leigh, the recipient of the prestigious 2018 Hugo Boss Prize, creates exquisitely crafted ceramic sculptures informed by her ongoing exploration of black female subjectivity and ethnography.
"I am so pleased to embrace this subtle and thought-provoking work by Simone Leigh into The Phillips Collection. The personal, hand-made quality of this mysterious object engages us with surprising intensity. I'm particularly glad that we continue to add to the number of women artists represented in the collection," said Vradenburg Director and CEO Dorothy Kosinski. "We are thrilled to add five beautiful quilts crafted by the extraordinary women of Gee's Bend. The works represented by SoulsGrown Deep Foundation reveal the complex history and culture of the African American South, and we are honored to be able to begin to tell these stories in our permanent collection."
Dedicated to promoting African American artists and traditions from the southern United States, the Souls Grown Deep Foundation has a large collection of works by the quiltmakers of Gee's Bend, a remote, historically black community in Alabama. Dating back to the early 20th century, the women of Gee's Bend have created hundreds of quilts; their uniqueness resulting from geographical isolation and cultural continuity as generations of women developed visual conversations through this artistic process. The quilts, created from recycled clothing and fabrics, feature varying patterns including abstraction, concentric squares, and geometric shapes, and include several levels of symbolism—a visual language that complements the Phillips's collection of American modernism. The five quilts acquired by the museum were created by Mary Lee Bendolph, Aolar Mosley, Arlonzia Pettway, Malissia Pettway, and Lucy T. Pettway. Three other institutions have also recently acquired pieces from the Souls Grown Deep Foundation: the Clark Atlanta University Art Museum, the Minneapolis Institute of Art, and the Montgomery Museum of Fine Arts.
As the first museum of modern art in the country, The Phillips Collection has been actively collecting since it was founded in 1921. In recent years the Phillips has made significant efforts to increase diversity, accessibility, and inclusion within the museum's collection, exhibitions, programs, staff, and board.