The Phillips Collection Announces New Horning Chair for Diversity, Equity, Access, and Inclusion: Psychologist Dr. Yuma Tomes
February 16, 2022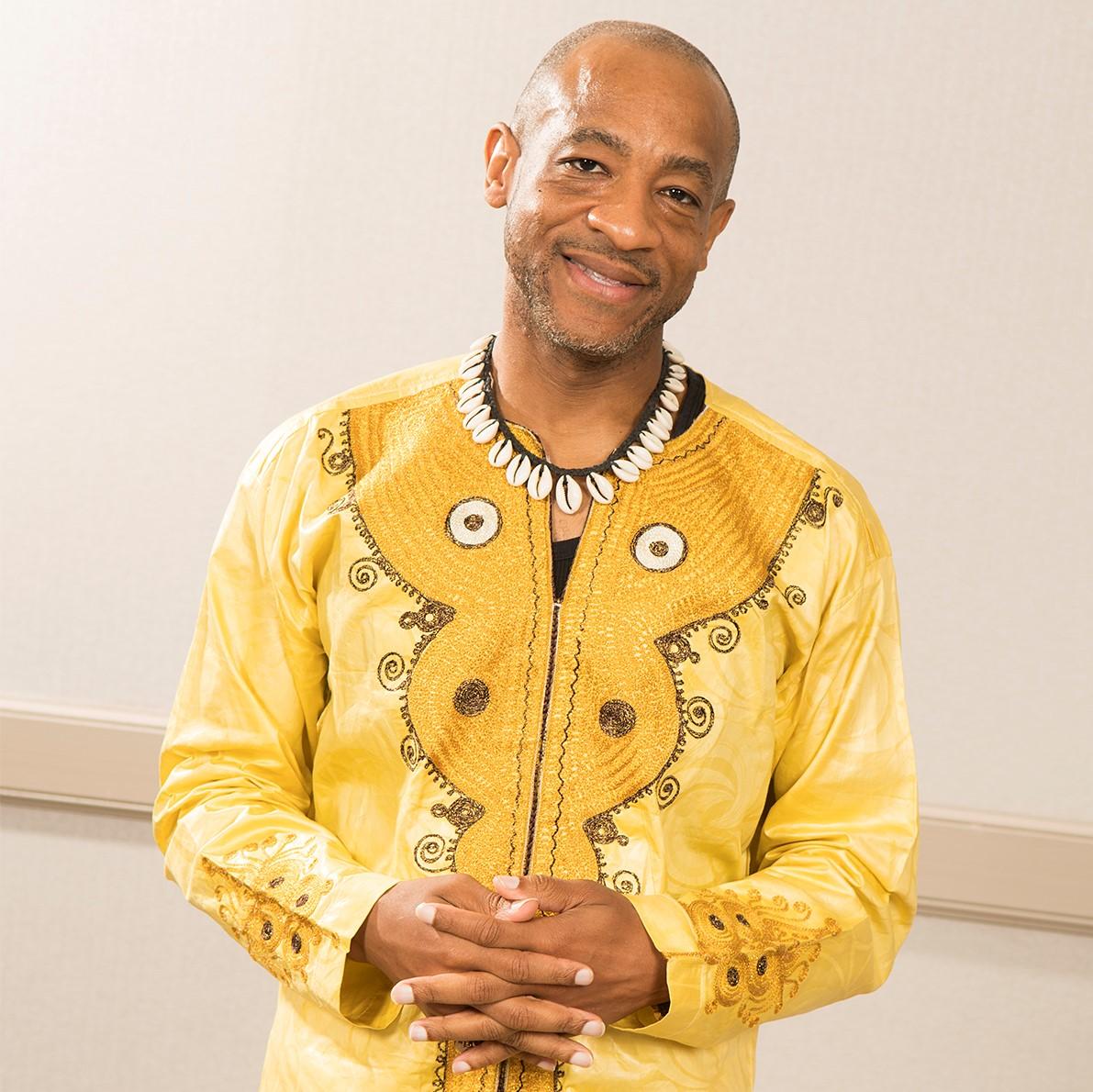 Dr. Tomes brings 20 years of experience to the museum as a leader in community outreach and multicultural initiatives in academia and educational psychology
 
WASHINGTON, DC—The Phillips Collection is pleased to announce Dr. Yuma Tomes as the new Horning Chair for Diversity, Equity, Access, and Inclusion. The Phillips Collection endowed the Chief Diversity Officer position with a historic $2 million gift from Lynne and Joe Horning in 2021, which has dramatically enhanced the Phillips's commitment to diversity, equity, accessibility, and inclusion (DEAI).  Dr. Tomes is a psychologist with experience in teaching, research, and academic administration. He is the recipient of numerous awards and citations; has conducted research internationally, including in England, Ireland, and South Africa; and his scholarship has been published in a variety of journals and textbooks such as Multicultural Perspectives and Diversity in Action. He has been either certified and/or licensed as a psychologist in four states and has made local and national TV appearances on NBC and ABC ranging from topics in community and multicultural psychology to LGBTQIA+ issues.
Dr. Tomes is trained in psychology with a BA in development psychology from University of North Carolina, Chapel Hill, an MA in school psychology from Appalachian State University, Boone, North Carolina, and a PhD in Educational Psychology from Virginia Commonwealth University, Richmond. He was chair of the Department of Psychology and Philosophy at Sam Houston State University, Huntsville, Texas. Previously he served as Chair and tenured full professor of the School Psychology Doctoral department at the Philadelphia College of Osteopathic Medicine. 
"Our Chief Diversity Officer position led the field when it was established in 2018," says Vradenburg Director and CEO of The Phillips Collection Dr. Dorothy Kosinski. "Dr. Tomes's expertise in psychology is another way for the Phillips to guide in the museum field. Especially in the face of the difficulties we all have grappled with in recent years, his skills are much needed and will provide a new lens for our DEAI work. Moreover, his deep experience in fostering community outreach, developing sensitivity toward multicultural concerns, and advancing diversity initiatives will have a profound and positive impact."
The Horning Chair for Diversity, Equity, Access, and Inclusion is charged with advancing the strategic priority of diversity and inclusion, which includes leading a major institutional push to promote change around the workforce, policies, and processes of the museum. The role also provides a vision and strategy for robust community engagement. Creating multicultural learning modules, developing cultural-conscious training, and increasing cross-cultural communication are some ways Dr. Tomes plans to advance areas of diversity at The Phillips Collection. He envisions promoting healing through community meetings and dialogues, where individuals from different perspectives feel seen and valued. 
"Through these initiatives, I hope to establish safe spaces that champion fairness and anti-oppression, positioning The Phillips Collection as a museum of artistic expression, community health, and well-being for the region and throughout the country," says Phillips Horning Chair for Diversity, Equity, Access, and Inclusion Dr. Yuma Tomes.
This executive role has been championed by museum leadership and Board of Trustees. It is part of the Phillips's commitment to diversifying its staff and board, exhibitions, programs, and partnerships. In 2013, an official Diversity Statement was adopted as part of the museum's strategic plan. Staff has worked intensively since 2016 in an Inclusion and Diversity Taskforce to instrumentalize changes in the museum's programs and facilities, and to engage experts and coaches in exploring unintended biases with the entire staff. In addition, the museum follows a formalized philosophy to acquire and show works by largely underrepresented groups including women, minorities, and members of the LGBTQ community.
IMAGE GALLERY
High-resolution press images are available upon request. Please contact jmitchell@phillipscollection.org.
IMAGE: Dr. Yuma Tomes

ABOUT THE PHILLIPS COLLECTION
The Phillips Collection, America's first museum of modern art, was founded in 1921. The museum houses one of the world's most celebrated Impressionist and American modern art collections, and continues to grow its collection with important contemporary voices. Its distinctive building combines extensive new galleries with the former home of its founder, Duncan Phillips. The Phillips's impact spreads nationally and internationally through its diverse and experimental special exhibitions and events, including its award-winning education programs for educators, students, and adults; renowned Phillips Music series; and dynamic art and wellness and Phillips after 5 events. The museum contributes to global dialogues with events like Conversations with Artists and Artists of Conscience. The Phillips Collection values its community partnership with THEARC—the museum's satellite campus in Southeast DC. The Phillips Collection is a private, non-government museum, supported primarily by donations.