The Phillips Collection Announces New Chief Curator Elsa Smithgall
May 18, 2022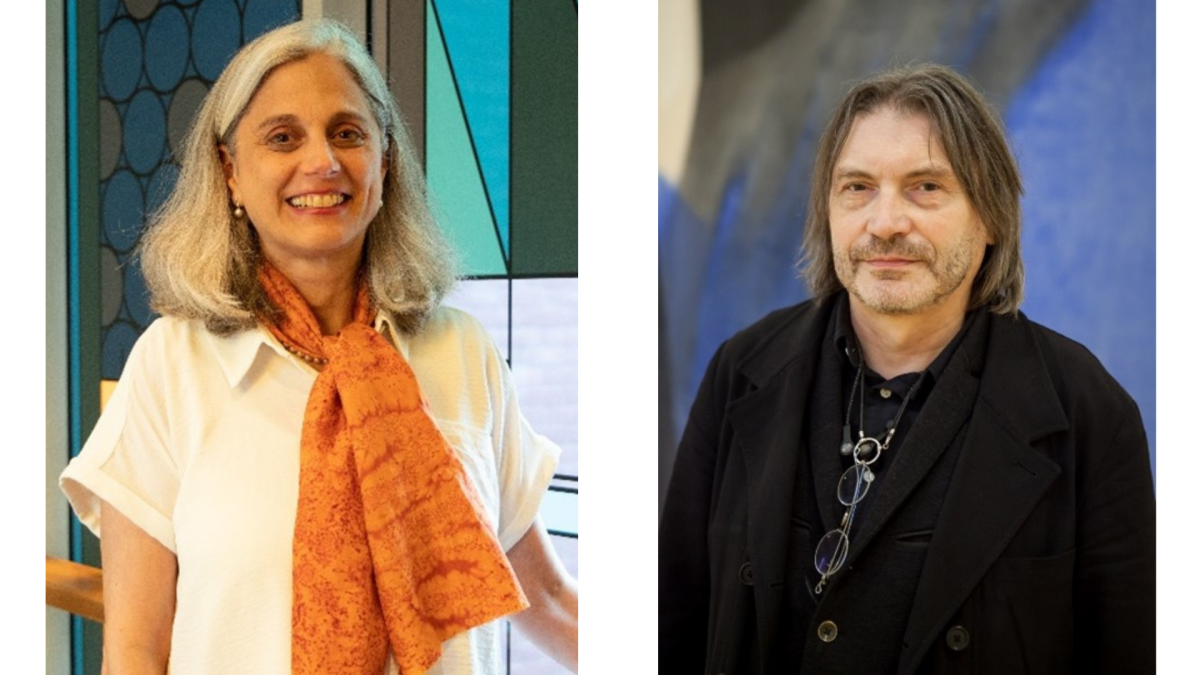 Klaus Ottmann, Chief Curator and Deputy Director for Academic Affairs, will retire after 12 years of distinguished service
WASHINGTON, DC—The Phillips Collection is pleased to announce that twenty-five-year Phillips Collection veteran and Washington, DC, native Elsa Smithgall has been named Chief Curator. Smithgall will be responsible for the management of the curatorial department, including curators, registrars, art preparators, and conservators. 
"I am delighted that Elsa Smithgall has accepted this important responsibility to lead the curatorial division as the Phillips's next Chief Curator," says Vradenburg Director and CEO Dorothy Kosinski. "She is a visionary leader and strategic thinker with a depth of knowledge of the collection and a DEAI-centered curatorial practice that will be invaluable to the Phillips as it charts its next vibrant chapter."
Smithgall recently served as project director for the Phillips's centennial project. During a challenging period of the pandemic, Smithgall worked in collaboration with a Community Advisory Group as well as colleagues across the institution to shape two landmark exhibitions in 2021: Seeing Differently: The Phillips Collects for a New Century and Inside Outside, Upside Down, a juried invitational for artists of the greater Washington, DC, area. Moreover, she served as editor and co-author of the museum's expansive collection catalogue Seeing Differently, which provides new research and inclusive narratives on the museum's growing collection from 49 contributors. 
"I am honored to become Chief Curator of the Phillips and lead its talented curatorial team as we enter the next 100 years of this important cultural institution," says Elsa Smithgall.
Throughout her distinguished career at The Phillips Collection, Smithgall has contributed to numerous publications, initiatives, and exhibitions. In the past decade, she has directed over a dozen critically-acclaimed special exhibitions, including Bonnard to Vuillard: The Intimate Poetry of Everyday Life—The Nabis Collection of Vicki and Roger Sant (2019-20); Ten Americans: After Paul Klee (2017-18), People on the Move: Beauty and Struggle in Jacob Lawrence's Migration Series (2016-17), Whitfield Lovell: The Kin Series and Related Works (2016-17), William Merritt Chase: A Modern Master (2016-17), Kandinsky and the Harmony of Silence: Painting with White Border (2011), and Stella Sounds: The Scarlatti K Series (2011), among others. In 2016-17, Smithgall oversaw the development of the award-winning Jacob Lawrence: The Migration Series website.
After 12 years of distinguished leadership and curatorial accomplishments, Klaus Ottmann, Chief Curator and Deputy Director for Academic Affairs, has transitioned to the position of Deputy Director for Academic Affairs and Special Initiatives to focus on identifying and establishing academic partnerships, initiating the first phase of a comprehensive reimagination of the museum's library spaces and the accessibility of archival assets, and advancing an in-depth analysis of the permanent collection. He will conclude his tenure on July 31 to return to his roots as an independent curator and focus on his translation of Nicolas Poussin's complete correspondence and his publishing company Spring Publications.
"Klaus has been my partner in reimagining The Phillips Collection's curatorial practices and instrumental to the museum's successful evolution in a complex art world and challenging moment of societal change," explains Vradenburg Director and CEO Dorothy Kosinski. "I am grateful for his commitment and innumerable contributions."
Dr. Ottmann has curated a number of ground-breaking exhibitions for the Phillips, including Nordic Impressions: Art from Åland, Denmark, the Faroe Islands, Finland, Greenland, Iceland, Norway, and Sweden, 1821–2018 (2018); George Condo: The Way I Think (2017); Karel Appel: A Gesture of Color (2016); Hiroshi Sugimoto: Conceptual Forms and Mathematical Models (2015); and Angels, Demons, and Savages: Pollock, Ossorio, Dubuffet (2013); and he oversaw the creation of a second permanent installation at the Phillips, a Wax Room created by Wolfgang Laib. Dr. Ottmann was a stalwart champion of digital access to the collection and archival assets. In 2016, Dr. Ottmann was conferred the insignia of chevalier of France's Order of Arts and Letters by the French ministry of culture and communication.
IMAGE GALLERY
High-resolution press images are available upon request. Please contact jmitchell@phillipscollection.org.
IMAGE: (1) Elsa Smithgall in front of Nekisha Durrett's installation Airshaft (2021) at The Phillips Collection. Photo: AK Blythe (2) Klaus Ottmann in front of Morris Louis's Seal (1959) at The Phillips Collection. Photo: Rhiannon Newman.
ABOUT THE PHILLIPS COLLECTION
The Phillips Collection, America's first museum of modern art, was founded in 1921. The museum houses one of the world's most celebrated Impressionist and American modern art collections, and continues to grow its collection with important contemporary voices. Its distinctive building combines extensive new galleries with the former home of its founder, Duncan Phillips. The Phillips's impact spreads nationally and internationally through its diverse and experimental special exhibitions and events, including its award-winning education programs for educators, students, and adults; renowned Phillips Music series; and dynamic art and wellness and Phillips after 5 events. The museum contributes to global dialogues with events like Conversations with Artists and Artists of Conscience. The Phillips Collection values its community partnership with THEARC—the museum's satellite campus in Southeast DC. The Phillips Collection is a private, non-government museum, supported primarily by donations.