The Phillips Collection Announces John Despres as its New Chair of the Board of Trustees
July 15, 2022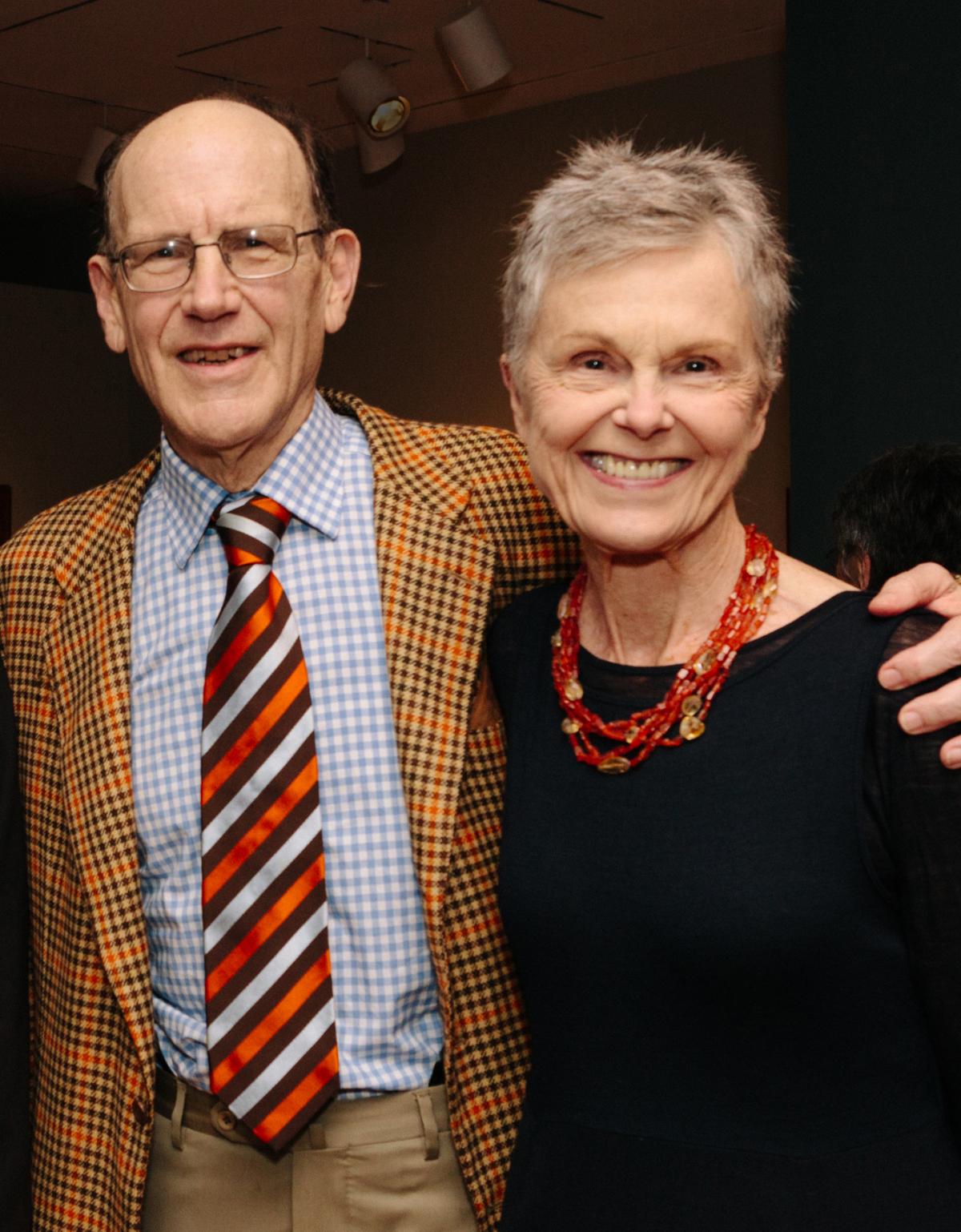 WASHINGTON, DC—The Phillips Collection is pleased to announce that John Despres has been elected to serve as Chair of the Board of Trustees. Despres, who has served as a trustee since 2008 succeeds Dani Levinas who was named Chair in 2016. Levinas assumes the title of Chair Emeritus.John Despres's notable service and dedication to the museum is evidenced by his exceptional leadership on the Finance Committee and participation on numerous committees during his tenure as a trustee. Despres and his wife, Gina, are avid arts collectors and museum enthusiasts. Although they currently reside in Santa Monica, California, Despres is a native Washingtonian and the couple lived with their children in DC for several decades."I am thrilled that John will take the reins and lead the Phillips into a new era, especially coming off our successful Centennial programming and celebrations," shares Vradenburg Director and CEO Dorothy Kosinski. "As a passionate champion and supporter of the Phillips, his keen insights and expansive experience will further propel the museum's commitment to giving voice to the powerful artistic expressions of our community."A 20-year veteran of the Federal government, Despres is an active member of various boards, including not-for-profit, volunteer, and public interest organizations."I'm honored and excited to Chair the Board of The Phillips Collection as we prepare to welcome a new director and CEO later this year," states John Despres. "We plan a seamless transition of leadership from its highly acclaimed and successful director and CEO of almost 15 years, Dorothy Kosinski. We will select and support a new leader with creative ideas to refresh and broaden Duncan Phillips's vision of 'an intimate museum combined with an experiment station.' "Dani Levinas's tenure as Board Chair has been marked by extraordinary dedication and leadership. Dani helped transform the permanent collection of the Phillips in enriching ways during the museum's Centennial celebrations. He advocated for contemporary art and experimentation, introducing the Phillips to installation artist Bernardí Roig and digital artist Daniel Canogar. With his deep interest in and personal insights into the country's most urgent issues, Dani championed the groundbreaking Warmth of Other Suns exhibition in 2019, one of the most compelling contemporary art exhibitions that shared poignant personal stories around immigration and displacement. He also spearheaded the incorporation of state-of-the-art technology and digital tools to enhance the experience of visiting the museum. Under his chairmanship, the museum significantly grew its endowment and organized nationally and internationally acknowledged exhibitions. The Phillips Collection also leads the way among museums in advocating for diversity, inclusion, and community engagement. "Working with Dani has been remarkable," shared Despres. "He has been a true guiding force for The Phillips Collection, effectively setting the stage for our next 100 years. He has made an indelible mark on the board, the staff, and the future of the museum for which we are grateful."Additionally, Barbara Hall and Sala Patterson were elected to Vice Chair positions; Pamela Gwaltney and B. Thomas Mansbach were named Secretary and Treasurer, respectively. All four currently are trustees of The Phillips Collection.

IMAGE GALLERY High-resolution press images are available upon request. Please contact communications@phillipscollection.org.

IMAGE: John and Gina Despres at the opening of Bonnard to Vuillard: The Intimate Poetry of Everyday Life—The Nabi Collection of Vicki and Roger Sant.

ABOUT THE PHILLIPS COLLECTION The Phillips Collection, America's first museum of modern art, was founded in 1921. The museum houses one of the world's most celebrated Impressionist and American modern art collections, and continues to grow its collection with important contemporary voices. Its distinctive building combines extensive new galleries with the former home of its founder, Duncan Phillips. The Phillips's impact spreads nationally and internationally through its diverse and experimental special exhibitions and events, including its award-winning education programs for educators, students, and adults; renowned Phillips Music series; and dynamic art and wellness and Phillips after 5 events. The museum contributes to global dialogues with events like Conversations with Artists and Artists of Conscience. The Phillips Collection values its community partnership with THEARC—the museum's satellite campus in Southeast DC. The Phillips Collection is a private, non-government museum, supported primarily by donations.