The Phillips Collection Announces Historic Endowment of Chief Diversity Officer by DC Philanthropists
February 3, 2021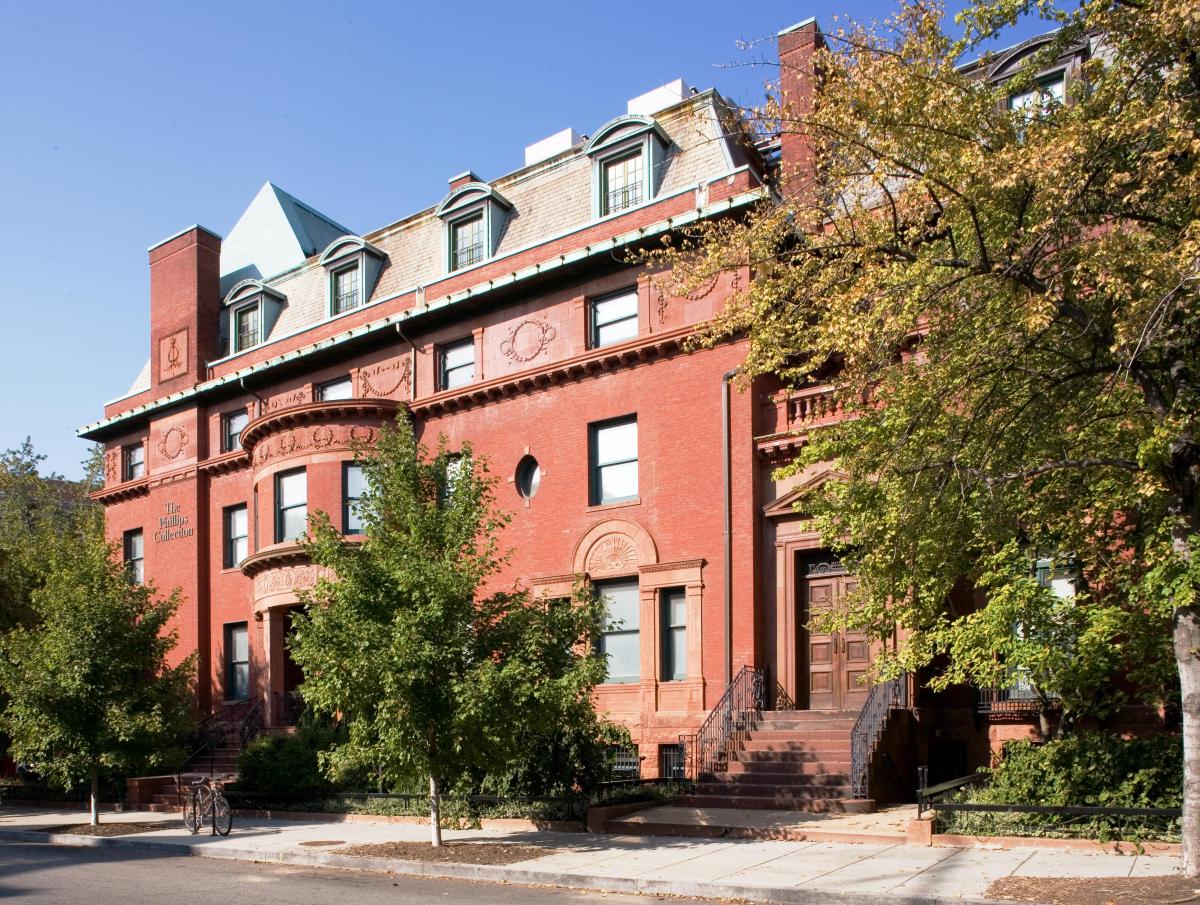 WASHINGTON—The Phillips Collection announces the endowment of its Chief Diversity Officer position with a historic $2 million gift from Lynne and Joe Horning in 2021. This transformative gift dramatically enhances the Phillips's commitment to diversity, equity, accessibility, and inclusion (DEAI). After a year where our country and the world faced a reckoning with racial justice and systemic inequalities, this generous gift comes at a time when the museum is intentionally moving towards building a more equitable workforce, which requires a long-term and sustained commitment; this endowment makes this work possible.
"This generous gift affirms a significant and strategic commitment to DEAI as a fundamental part of the Phillips's future, especially as the museum starts its next century" says Vradenburg Director & CEO Dorothy Kosinski. "Lynne and Joe Horning—who have been passionate supporters of the museum for over 20 years—have made it possible for us to accelerate our promises to tackle the challenge of creating a welcoming, inclusive space for our staff, visitors, and community. We thank them for their dedication to the Phillips, and for their deep commitment to improving education and the arts throughout Washington, DC."
In 2018, The Phillips Collection secured a grant to create the Chief Diversity Officer position as part of the senior leadership team. With this endowment, the Phillips continues to trail-blaze in the museum field regarding DEAI; and model what can be possible for other cultural institutions.
"We are honored to substantially support the important DEAI work of The Phillips Collection that is being led by Makeba Clay. Issues of racial justice, equity, and arts education have been passions of ours for many years. The need for, and impact of this important work has been felt across the institution and by the trustees, and we are looking forward to the continued growth of the Phillips's DEAI initiatives so that the museum can increase its positive impact on the community and beyond," says Lynne Horning.
Makeba Clay, a nationally recognized leader with over 20 years of experience in higher education and cultural institutions, joined the Phillips as the museum's inaugural Chief Diversity Officer in March 2018. During her tenure, Clay has worked to help reshape the institution through strategic and comprehensive engagement with DEAI values in all facets of the museum's work and culture. Highlights to date of her many contributions include: embedding DEAI into the museum's strategic plan, working cross-departmentally to implement new diversity initiatives such as establishing paid internships and fellowships to help eliminate barriers to entry into the field, the development of an institution-wide anti-racism training program, and instituting DEAI as a focus of the Board. In addition to her role at the Phillips, Clay serves as a Senior Diversity Fellow for the American Alliance of Museums (AAM), and serves on the National Advisory Council for Museum Hue and Arts Administrators of Color, sharing and building on the Phillips's work in the DEAI space on a national level.
"This gift reinforces The Phillips Collection's work in DEAI," says Chief Diversity Officer Makeba Clay, "and comes amid the social unrest occurring across the country in support of Black lives, and as museums are facing charges to address their exclusionary history and practices. This gift is a remarkable testament to the museum's vision to deeply enshrine DEAI values across the institution and it will propel the Phillips to become a leader in this evolving space."
Lynne Horning is an artist, arts education advocate, and committed philanthropist. A member of the Board of Trustees since 2007, Horning has notably led the board's Education and Community Engagement Committee, which works closely with the museum's educators to guide its programming to ensure the most impactful service to our community. She was involved with developing the Phillips's partnership with the Town Hall Education Arts Recreation Campus (THEARC) in Southeast DC, where the Phillips became a resident partner in 2018; Phillips@THEARC presents arts-infused programs and resources for residents living east of the Anacostia River.
Joe Horning is the founder and CEO Emeritus of Horning Brothers, a real estate management and development company. For over 60 years, the company has built and still manages a wide range of housing serving diverse demographics in nearly every Ward of the city as well as suburban Maryland. The company has received awards and recognition for creating mixed-use, neighborhood-oriented projects at Tivoli Square in Columbia Heights and Stanton Commons in Ward 8. Joe most recently served on the boards for the Washington Middle School for Girls, Live It Learn It, and City First Bank. In 2002, Joe and Lynne were recognized as Washingtonians of the Year.
Joe and Lynne established the Horning Family Foundation in the late 1990s. The foundation partners with organizations and community-led efforts to build a movement to create individual and institutional change, build power, transform systems, and achieve racial justice and equity for Black children and families. The foundation currently focuses its efforts on education in Washington, DC.
IMAGE GALLERY
High-resolution images available for download here.
ABOUT THE PHILLIPS COLLECTION
The Phillips Collection, America's first museum of modern art, was founded in 1921. The museum houses one of the world's most distinguished Impressionist and American modern art collections and continues to grow its collection with critical contemporary voices. Its distinctive building combines extensive new galleries with the former home of its founder, Duncan Phillips. The Phillips's impact spreads nationally and internationally through its diverse and experimental special exhibitions and events, including its award-winning education programs for educators, students, and adults; dynamic Phillips Music series; and popular meditation and Phillips after 5 events. The museum contributes to global dialogues with events like Conversations with Artists and Artists of Conscience. The Phillips Collection values its community partnerships with the University of Maryland—the museum's nexus for scholarly exchange and interdisciplinary collaborations—and THEARC—the museum's satellite campus in Southeast DC. The Phillips Collection is a private, non-government museum, supported primarily by donations.