The Phillips Collection and Washington Sculptors Group Present Juried Exhibition in Ward 8, Featuring Artists of the Greater DC Region
December 16, 2021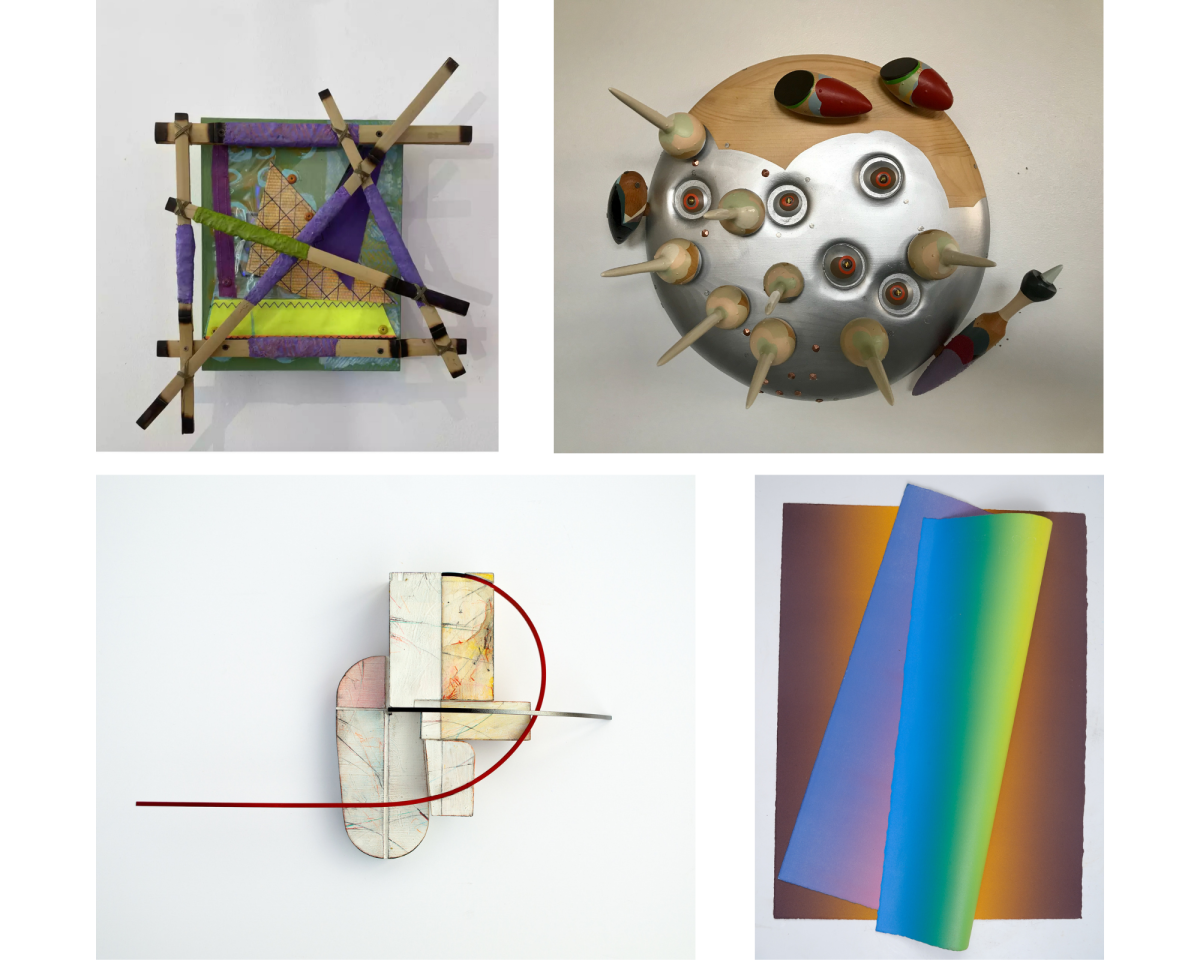 This will be the first in-person event at Phillips@THEARC in nearly two years

WASHINGTON, DC—What a Relief: small relief sculptures is a juried exhibition of relief sculptures organized by The Phillips Collection and Washington Sculptors Group (WSG), and presented at Phillips@THEARC. WSG is a nonprofit that promotes awareness and understanding of sculpture by organizing exhibitions and events that are free to the public. The artists-members of WSG were invited to submit works that engage and expand upon the tradition of relief sculpture in contemporary terms. From over 80 entries, two jurors from The Phillips Collection—Nehemiah Dixon III, Director of Community Engagement, and Vesela Sretenović, Cross-departmental Director of Contemporary Art Initiatives and Partnerships—have selected 40 works by artists ranging from age 15–81 to be presented online tentatively beginning January 24, 2022, and at Phillips@THEARC tentatively beginning February 3, 2022. (Dates are subject to change due to the COVID situation, so please check our website before visiting.) The exhibition will be on view through March 18, 2022.
Phillips@THEARC is The Phillips Collection's satellite campus, consisting of a workshop space and gallery, in Southeast DC. It is a part of Town Hall Education Arts Recreation Campus (THEARC), a community space that brings families east of the Anacostia River world-class services through its resident partners.
"Reopening our doors at THEARC is a wonderful start to the new year, and another way to include our Southeast DC community in our centennial celebrations. During the pandemic, we have stayed connected with our Ward 8 community through our Wellness Kits program and other outreach initiatives," says Vradenburg Director and CEO of The Phillips Collection Dr. Dorothy Kosinski. "But nothing matches the enrichment of coming together in person, especially around the work of local artists."
The word relief comes from the Latin verb relivare, to raise, implying that the sculpted material has been raised above its supporting background. From ancient Egyptian tombs to Greek and Roman temples to modern sculptural expressions, reliefs have been used around the world. Whether executed in low or high relief, telling a story, or created for decorative purposes, the technique presents unique challenges as it combines two- and three-dimensional forms. 
"Playing with the double meaning of relief as an artistic form and also a sense of comfort or release, What a Relief presents works that reimagine and enliven this centuries-long art practice through various conceptual and aesthetic approaches," notes Sretenović.
Dixon explains why the Phillips chose Washington Sculptors Group as a partner: "There's a real sense of community with WSG, sculptors with a rolling membership seeking to support each other and display good art. The works in this exhibition defy gravity, as the artists experiment in unique ways with escaping the two-dimensional plane. We are thrilled to be able to showcase these mostly emerging and mid-career artists in our gallery space at Phillips@THEARC."
"WSG is excited to partner with the Phillips@THEARC on this exhibition, as we've been wanting to work together for some time. We're looking forward to the exhibition and hope it's the first of many future collaborations," says Washington Sculptors Group Exhibition Chair Steve Wanna.
Phillips@THEARC had to close its doors in March 2020 due to the COVID-19 pandemic. In response, the Phillips began creating wellness kits (including hand sanitizer, masks, art activities, and more), and has since distributed over 3,000 kits to the families of Ward 8. Over the past year, The Phillips Collection has also hosted virtual workshops and participated in pop-ups, allowing the museum to remain engaged with the Ward 8 community.

LOCATION
Phillips@THEARC
1801 Mississippi Avenue, SE
Washington, DC 20020
www.phillipscollection.org/thearc
Details on exhibition viewing hours are forthcoming

ARTISTS
David Alfuth     
Sondra N. Arkin
c.l. bigelow
Janet Brome    
Sally Canzoneri
Christopher Corson    
Tory Cowles
Patrick Craig     
Alonzo Davis
Gayle Friedman
Jack Gans
Marilyn Geldzahler
Joanne Kent
Wanjin Kim       
Chee-Keong Kung
Elaine Langerman          
Heidi Lippman  
Ruth Lozner
Dalya Luttwak
Nicole Maloof
Sharon Pierce McCullough
Kass McGowan
Kristina Penhoet             
Ana Rendich     
Marc Robarge
Brendan Robinson
Christopher Romer
Jean Sausele-Knodt       
Gail Shaw-Clemons
Tatyana Shramko
Lynda Smith-Bugge
Ann Standrod   
Michael Stewart
Steve Wanna    
Cindy Winnick  
Janet Wittenberg
Jenny Wu

IMAGE GALLERY
High-resolution press images are available upon request. Please contact jmitchell@phillipscollection.org.
IMAGES: Select works in What a Relief
Top left to right:
- Alonzo Davis, Microclimate VI, 2021, Mix media, surf sail fragment with bamboo on cradled board, 14 x 13 x 4 in., Courtesy of artist
- Christopher Romer, Hunters Moon over Silver Lake, 2021, North American woods, household enamel paints, hardware and sand, 16 x 16 x 12 in., Courtesy of artist
Bottom left to right:
- Chee Keong Kung, Slow Light X, 2021, Wood, metal, gesso, acrylic, graphite, and color pencil, 8 ½ x 14 x 3 in., Courtesy of artist
- Gail Shaw-Clemons, I'm Done #1, 2021, Charbonnel Aqua Wash Etching ink on 100% rag paper, 15 x 11 in., Courtesy of artist

ABOUT THE PHILLIPS COLLECTION
The Phillips Collection, America's first museum of modern art, was founded in 1921. The museum houses one of the world's most celebrated Impressionist and American modern art collections, and continues to grow its collection with important contemporary voices. Its distinctive building combines extensive new galleries with the former home of its founder, Duncan Phillips. The Phillips's impact spreads nationally and internationally through its diverse and experimental special exhibitions and events, including its award-winning education programs for educators, students, and adults; renowned Phillips Music series; and dynamic art and wellness and Phillips after 5 events. The museum contributes to global dialogues with events like Conversations with Artists and Artists of Conscience. The Phillips Collection values its community partnership with THEARC—the museum's satellite campus in Southeast DC. The Phillips Collection is a private, non-government museum, supported primarily by donations.
ABOUT THE WASHINGTON SCULPTORS GROUP
The Washington Sculptors Group (WSG) is a volunteer, non-profit organization dedicated to promoting awareness of sculpture and fostering exchanges among sculptors, sculpture enthusiasts and the public. Organized in 1984, membership has grown to include almost 400 area artists. The WSG sponsors frequent public programs and organizes professional sculpture exhibitions juried by prominent curators. Visit www.washingtonsculptors.org to join the WSG, view images of members' work, and to subscribe to the WSG newsletter.