The Phillips Collection and Hirshhorn to Stage First U.S. Museum Survey of Markus Lüpertz
January 17, 2017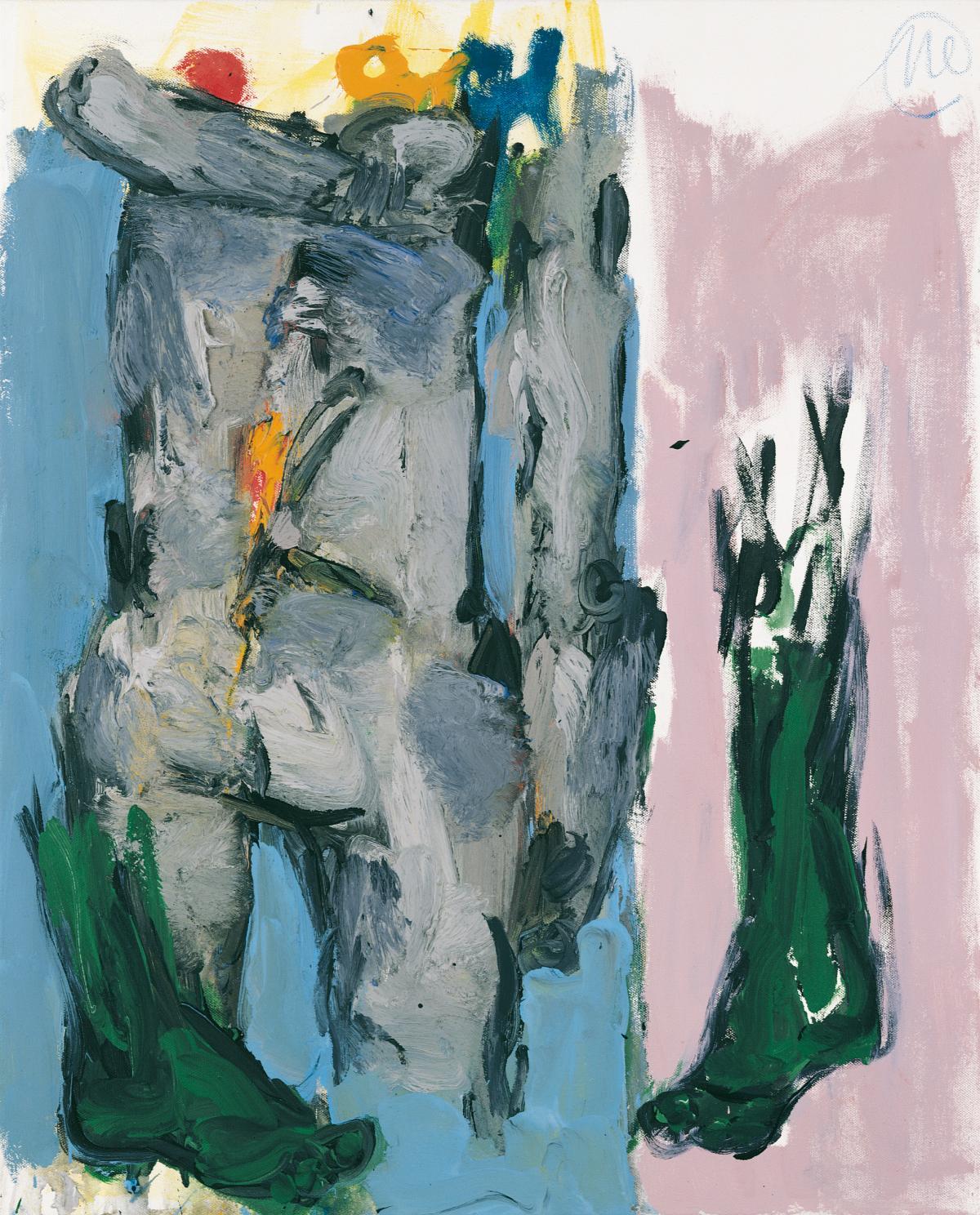 Dual Exhibitions Present Rare Comprehensive Look at German Painter
WASHINGTON—The Phillips Collection and the Hirshhorn Museum and Sculpture Garden have announced the opening of two exhibitions celebrating the work of artist Markus Lüpertz, one of Germany's most prominent living artists. This spring collaboration features Markus Lüpertz (May 27–Sept. 3) at the Phillips and Markus Lüpertz: Threads of History (May 24–Sept. 10) at the Hirshhorn. Together, the exhibitions mark the first in-depth U.S. survey of Lüpertz's practice, offering American audiences the first chance to see the full creative evolution of a leading neo-expressionist artist of his generation.
Both the Phillips and the Hirshhorn will present distinct yet complementary examinations of Lüpertz's work. The Phillips Collection's Markus Lüpertz is curated by Director Dorothy Kosinski and will trace theentirety of the artist's five-decade career from the 1960s through the present. Curated by theHirshhorn's Evelyn Hankins, Markus Lüpertz: Threads of History offers an in-depth look at Lüpertz'sformative years of 1962 to 1975, providing critical historical context to what was often viewed as provocative use of military images in post-war Germany.
"Throughout his remarkable career, Markus Lüpertz has insistently challenged and provoked art historical givens and the norms of modernism," said Phillips Director Dorothy Kosinski. "While these exhibitions approach the artist's work on different timelines in his career, together they allow museum goers and art enthusiasts to delve deeply into the creative process of this prolific artist."
"The collaborative nature of these exhibitions provides visitors with the rare opportunity to experience an artist's work from two curatorial perspectives, which, when seen together, provide a unique glimpse into his practice," said Hirshhorn Director Melissa Chiu. "Lüpertz's work from the late 1960s and 1970sspeaks to the cultural turmoil of the moment, and nearly 50 years later these seminal paintings remain a striking visual response to the weight of history and the psyche of his time."
Lüpertz is internationally recognized as one of the most important figures in neo-expressionist painting, a movement that emerged as a major force in the late 1970s and 1980s. Equally influential, but lesser known, are the works he produced in the early decades of his career, which reflect the artist's exploration through the lenses of abstract expressionism, pop art, and German postwar culture. Highlights include the monumental 40-foot Westwall [Siegfried Line] (1968) at the Hirshhorn, which has never been shown in the U.S., and Lüpertz's striking oil painting Der große Löffel (The Large Spoon)(1982) at the Phillips.
A joint catalog will offer new scholarship on Lüpertz's development, with contributions by both curators and other authors.
This marks the first formal collaboration between the Hirshhorn and the Phillips. The two institutions hosted concurrent exhibitions of artist Bettina Pouttschi in 2016; Bettina Pousttchi: World Time Clock remains on view at the Hirshhorn through May 14.