The Phillips Collection acquires artworks by six Washington-area artists featured in the museum's juried invitational Inside Outside, Upside Down
September 30, 2021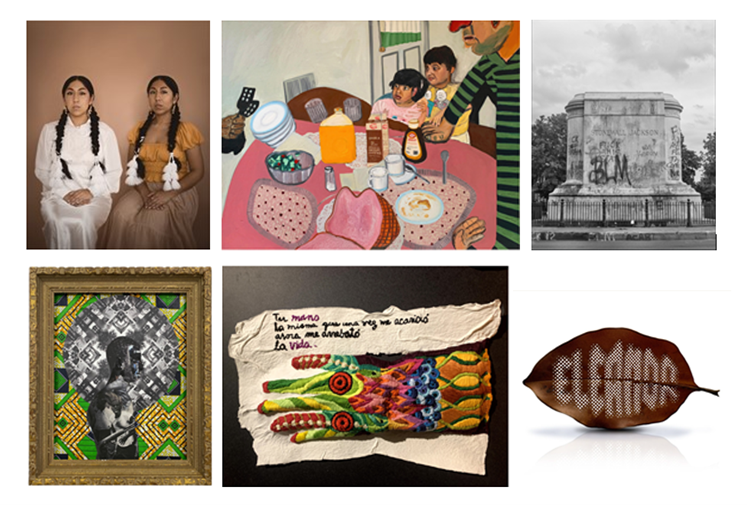 Carol Antezana, Desmond Beach, Nekisha Durrett, Kim Llerena, Aaron Maier-Carretero, and Marta Pérez García

In response to the global COVID-19 pandemic and recent social upheaval, The Phillips Collection presented Inside Outside, Upside Down, a juried invitational guest curated by leading DC artist Reneé Stout that was on view from July 17 to September 12, 2021. The museum invited artists of the greater Washington area to submit recent artwork that addressed the unprecedented events of the past year. More than 800 artists submitted over 1,300 artworks.
Comprising 65 works by artists at various stages of their careers, the exhibition showcased the vitality of the DC artistic community. Works in the exhibition were made available for purchase by the public, with all proceeds going to the artist. 
A centerpiece of The Phillips Collection's 100th anniversary celebration, Inside Outside, Upside Down continues museum founder Duncan Phillips's steadfast commitment to acquire, present, and promote the work of local artists. We are proud to enrich our growing collection with works that reflect important issues of our time.  
Following a formal selection process, the Phillips has acquired the following six works for its permanent collection.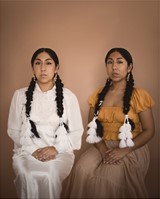 Carol Antezana, Las Gringas, 2021, Digital photographic print, 20 × 16 in., Courtesy of the artist
Desmond Beach, #SAYTHEIRNAMES2, 2021, Fabric and paper, 25 × 21 1/2 in., Courtesy of the artist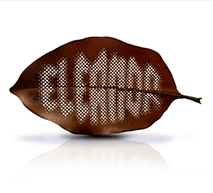 Nekisha Durrett, Eleanor Bumpurs Killed by Police on October 29, 1984 | Age 66, 2021, Magnolia leaves, poplar, velvet, acrylic, and LED lighting, 19 1/4 × 19 1/4 × 5 in., Courtesy of the artist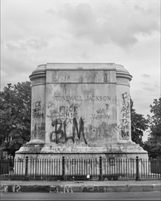 Kim Llerena, Stonewall Jackson (dismantled), Monument Avenue, Richmond, Virginia, 2020, Archival pigment print, 20 × 16 in., Courtesy of the artist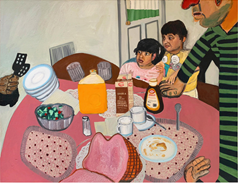 Aaron Maier-Carretero, not in front of the kids, 2020, Oil on canvas, 55 × 72 in., Courtesy of the artist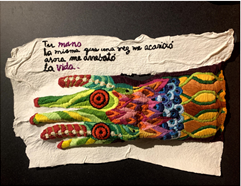 Marta Pérez García, Your Hand, 2020, Molded cotton handmade paper and stitching with yarn, 19 × 11 × 2 in., Courtesy of the artist
 
ACCESS THE DIGITAL PUBLICATION
For full-sized images, artist statements, and biographies, access the digital publication here.

IMAGES
High-resolution images are available upon request. Please contact jmitchell@phillipscollection.org.

ABOUT THE PHILLIPS COLLECTION
The Phillips Collection, America's first museum of modern art, was founded in 1921. The museum houses one of the world's most celebrated Impressionist and American modern art collections, and continues to grow its collection with important contemporary voices. Its distinctive building combines extensive new galleries with the former home of its founder, Duncan Phillips. The Phillips's impact spreads nationally and internationally through its diverse and experimental special exhibitions and events, including its award-winning education programs for educators, students, and adults; renowned Phillips Music series; and dynamic art and wellness and Phillips after 5 events. The museum contributes to global dialogues with events like Conversations with Artists and Artists of Conscience. The Phillips Collection values its community partnership with THEARC—the museum's satellite campus in Southeast DC. The Phillips Collection is a private, non-government museum, supported primarily by donations.