The Phillips Announces 2019 Annual Gala with Embassy of Mexico
March 20, 2019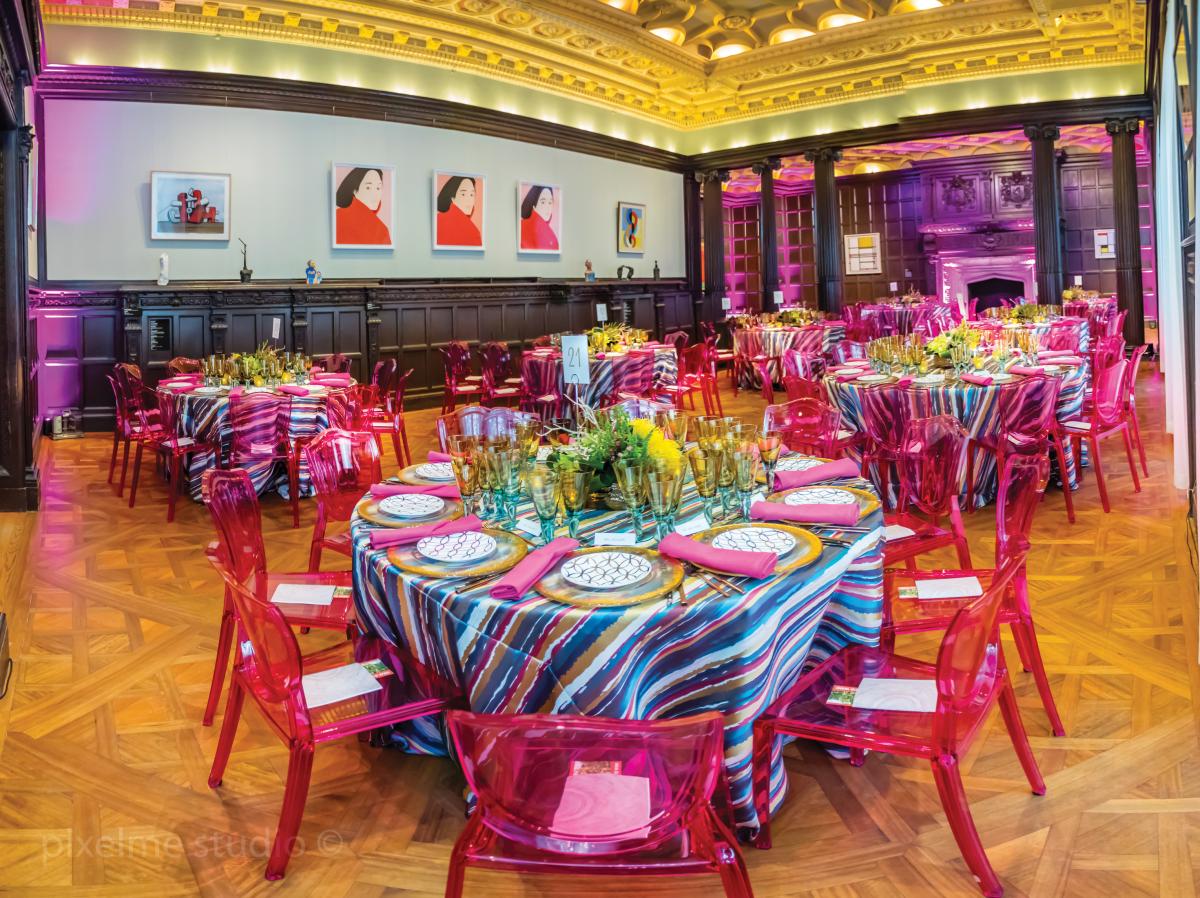 WASHINGTON, DC—Vradenburg Director and CEO Dorothy Kosinski, Chairman Dani Levinas, the Board of Trustees, and Gala Hosts Josh and Sarah Eastright are pleased to announce The Phillips Collection's Annual Gala will be held on Friday, May 10, 2019. Serving as 2019 Diplomatic Chair is Her Excellency the Honorable Martha Bárcena, Ambassador of Mexico to the United States.
The 2019 Annual Gala, Mexico: A Land of Beauty, celebrates the art and culture of Mexico. This summer The Phillips Collection will present The Warmth of Other Suns: Stories of Global Displacement, which features the work of 60 artists including many from Mexico.
The evening coincides with the Contemporaries Bash, Maravillas de México—inspired by Mexico's vibrancy and beauty, a sensational night of creative cocktails, magnetic music, fantastic food, and dazzling dancing, that brings the art and culture of Mexico to Dock 5 at Union Market. The Bash is a sell-out event that attracts over 500 of the city's most well-connected and philanthropic young professionals.
SUPPORTING ARTS EDUCATION
The Annual Gala and Contemporaries Bash raise critical resources for the museum's award-winning educational programs that forward K-12 education reform, art and wellness, and lifelong learning in the Washington, DC, community, across the country, and globally. These initiatives include the development of Prism.K12 to encourage the development of arts–integrated K-12 curricula, as well as Phillips@THEARC, a space in the Town Hall Education and Arts Recreation Campus (THEARC) located in southeast DC.
CELEBRATION OF MEXICAN ARTS AND CULTURE
Mexico and the United States are inextricably linked by a rich common history, throughout which there has been immense creative and artistic exchange. Known for its dynamism, with a combination of western perspectives and indigenous influences, contemporary Mexican art is stunning in its unique diversity. The cultural exchange between the two nations is ongoing and evident in countless forms.
The 2019 Gala will celebrate the art and culture of Mexico, from exquisite culinary arts to inspiring and electrifying visual arts. The Phillips Collection is honored to partner with the Embassy of Mexico on celebrating education for students of all ages and a joint commitment to supporting learning opportunities that provide a greater understanding of the world.
2019 HONOREES
The Phillips's Annual Gala provides a platform to acknowledge individualswho play critical roles in promoting and supporting the arts. This year, the museum recognizes Jose Dávila, a Mexican artist known for sculptural installations and photographic works that pay homage to 20th- century avant-garde art and architecture; Pati Jinich, a Mexican chef, cookbook author, food writer, and host of the James Beard Award- winning and Emmy-nominated television series Pati's Mexican Table;Aliza Nisenbaum, a Mexican artist known for colorful, intimate portraits; and Bosco Sodi, a Mexican artist known for large-scale sculptures and paintings made from natural materials and pigments. 
The Phillips will also be recognizing The Honorable Joaquin Castro and The Honorable William Hurd as the Gala's Congressional Honorees for their work to support education and a strong Mexico-United States relationship.
The Phillips Collection expresses gratitude to all 2019 Annual Gala supporters:
2019 GALA HOST
Josh and Sarah Eastright
2019 GALA CO-CHAIRS
Bloomberg Philanthropies University of Maryland
2019 GALA CHAMPIONS
As of 3/20/2019
Accenture
Chevron
Citi
WC Smith
Steve and Andrea Strawn
George Vradenburg and the Vradenburg Foundation Betsy Williams and Tom Moore